I graduate today but am skipping my convocation. After slugging through two years of graduate school, I decided that it was time to pamper myself with a little something from my favorite luxury brand. It's not my first item from them but it's the first in the jewelry department that's for sure (I own a pair of shades from them). I picked it up during my short visit in London as the GBP is still rather weak so it worked out nicely. I absolutely love this little darling as its so classic and oh-so-me!
And here's the reveal…
All packed in the little black bag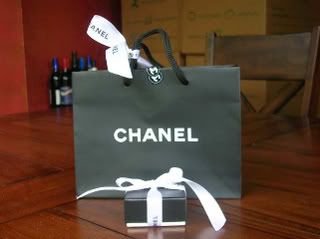 The little black box with white ribbons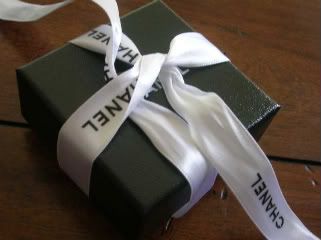 Undoing the ribbons…
(tee hee)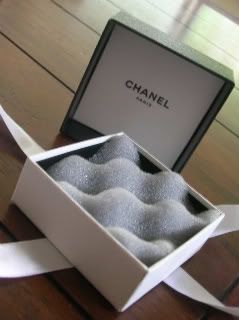 Oh, its still hidden!
Finally! TA DA!
Chanel logo pin/brooch in silver tone with pearls
I reckon this would be a great piece to add to my collection of accessories as it is versatile and its just a classic. Dress up an outfit, deck a scarf or hat and perhaps even a fabric bag!
*hearts*