Admit it, you either love her or loathe her. Victoria Beckham, one of the most photographed woman has come a long way. She definitely has had some hits or misses but I think her style is becoming more refined these days which suits her image. She made headlines when she had her long hair chopped off into a bob so much so that the particular hairstyle was actually nicknamed a "pob," taken from her Spice Girl nickname of Posh Spice. Soon after, the bob or "pob" definitely became a popular hairstyle!
When she was first spotted with her pixie cut hairstyle after being bored with her
"pob,"
she cleverly picked no better moment than to showcase it during the Marc Jacobs Spring/Summer 09 fashion show in New York. She definitely suprised everyone with her new do upstaging the presence of Jennifer Lopez at the event. Talk about attention grabbing!
Anyway, she recently (okay, not so recent in the fashion timeline) graced the January cover of Harper's Bazaar along with an interview and snazzy editorial shots. I only just realized this when I saw the magazine at a nail salon yesterday (forgive me, I have been extremely out of touch since I was in Uganda!) To read the interview, click here.
The editorial shots from Harper's Bazaar…
Cover shot for January 2009 Harper's Bazaar
Both her and her husband are also currently gracing the Spring 09 underwear ads for Emporio Armani and are reported to be pocketing a whooping £32 million for the ad campaign.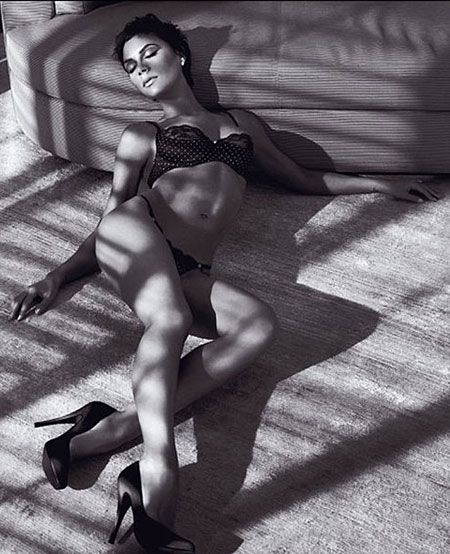 Granted, she has breast implants but she has also given birth to 3 sons! I can only be hopeful that I will look as good as she does when I am 34. Ah, such is life of a mere commoner…