Spotted: Kim Kardashian in a ZARA studded black blazer that is Balmain inspired.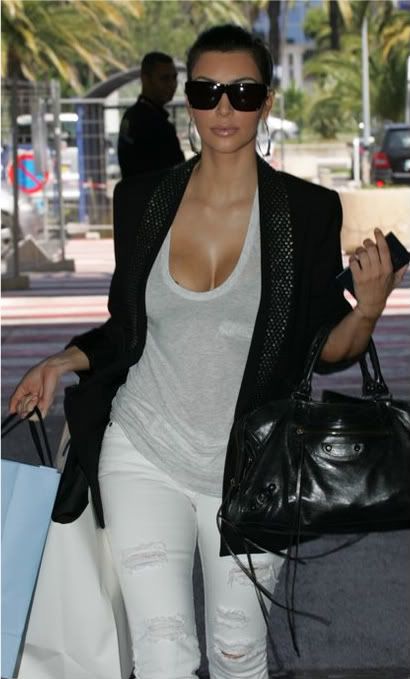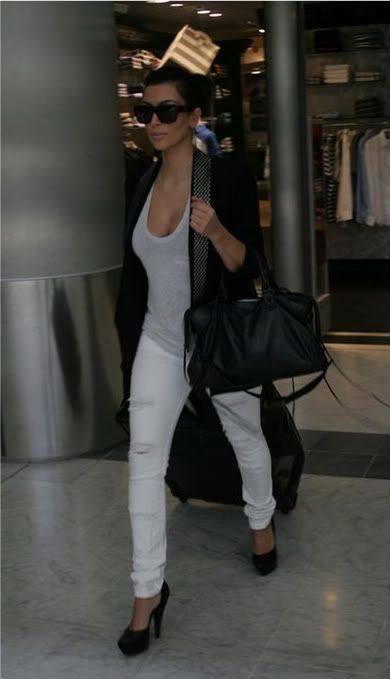 Kim Kardashian in ZARA blazer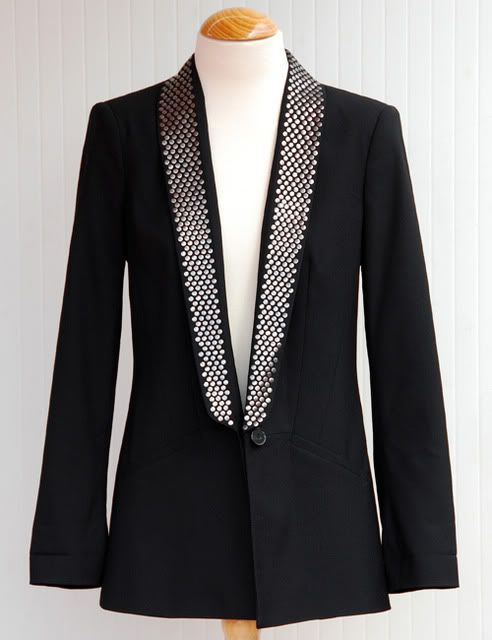 The ZARA blazer on a body form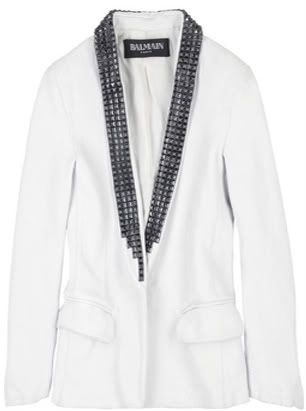 Balmain blazer which inspired the ZARA version
I am personally not a fan of Kim Kardashian but there has been some raves over her ZARA blazer in the fashion blogger sphere. I recently spotted the blazer in ZARA and pondered about getting it. There were only 4 pieces left in the store and not wanting to miss out, I went back the next day to pick one up in my size. I could always return it within 30 days should I decide not to keep it.
Now here's my dilemma: Do I keep it or do I return it? I would personally define my style as classic with a touch of chic. I generally tend to shy away from trends as I prefer having garments that are timeless and classic. We know studs are a trend and one that keeps coming back, too. Yet, there is something about this studded blazer that is minimalist to me which tugs at my heart. The studs are not overtly done, kept minimal strictly to the lapel and they are a muted metallic silver that gleams so subtly under different lighting. Furthermore, the studs are not gargantuan which screams for attention. Yet, I just can't seem to make up my mind. So, do I keep it and make it part of my wardrobe or do I return it? Hmm..
Opinions, thoughts and feedback are welcomed!

*UPDATE*
Here's a pic of me with the blazer…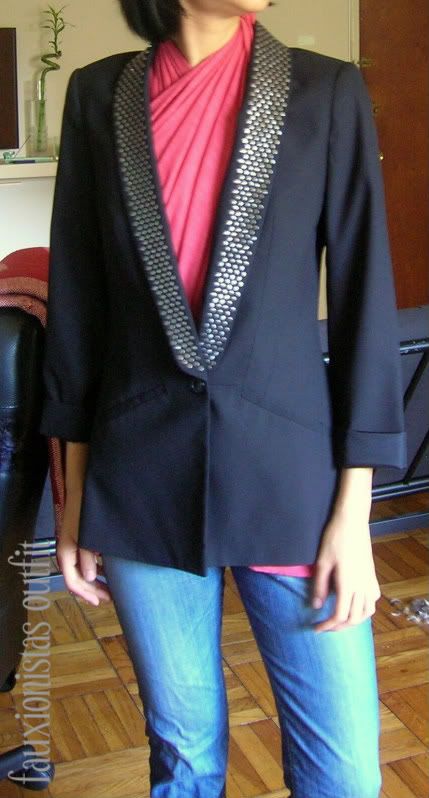 At this point, I am pretty much leaning towards returning the blazer but just thought I'd post a few pics of me wearing it.