My roommate made me go thrift store shopping with her this morning as she needed to pick up some "new" clothes for work. The thrift store was located at the basement of a church just a few blocks from where we live. I wasn't really keen on going but hey, you never know what you find in thrift stores!
I found a skirt to wear as a dress and two vintage dresses that were too big for me. The skirt was only $2 while the dresses were each $2.50 a piece as everything in the store was 50% off today. I figured I would try a DIY sewing project with the two dresses since fabric itself would cost more than $2.50 for each dress! I'll have to find time to work on it while job hunting once I complete my thesis. I did started by taking out the shoulder pads out of both the dresses though. I'll post a before and after pic when I finally get done with it.
Here's how I wore the skirt…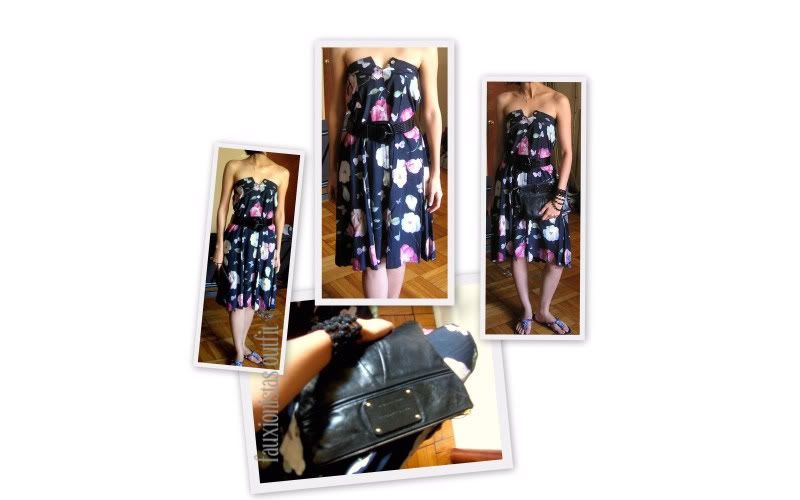 Dress: Thrifted
Belt: Snakeskin embossed wide belt from
Goss:ps
Sandals: Gift from Uganda as posted
here
Bracelet: From Uganda as posted
here
Bag: Marc Jacobs Palais Royal flat case
A closer look at the outfit
An upclose shot of the accessories
I realize that the outfit would look better with gladiator sandals but alas, I don't have any and am not in the budget for any either. Boo! Oh well, maybe during my next thrift store find!