Look what arrived in the mail yesterday evening!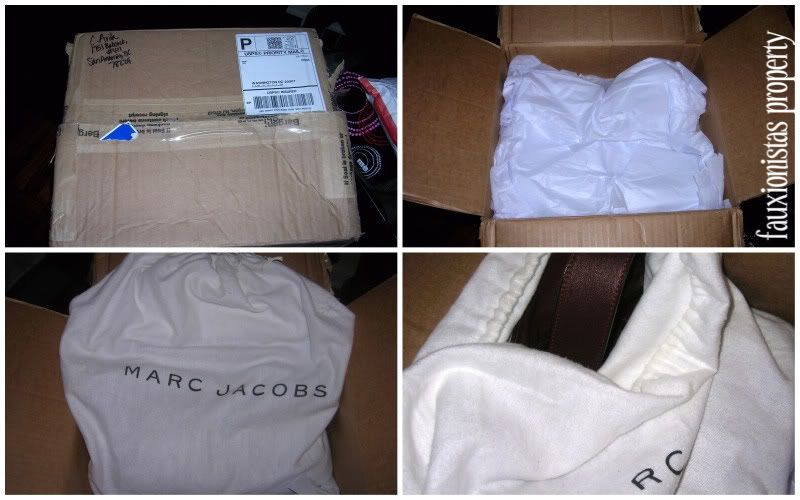 Can you guess what it is?
I have been lusting after the Marc Jacobs Christy
(named after Christy Turlington)
bag ever since I missed out on it during its debut season in S/S 07. The Christy became part of the new Classic Collection bag beginning that season and it caught my eye and tugged at my heartstrings. I love the look of the other Classic Collection bags but as a practical person, I cannot quite fathom myself carrying a bag that weighs at least 2.5 lbs even when it's empty! And that's where the Christy comes in. It's a shoulder bag, a hobo which weighs much lighter in comparison to the other Collection bags making it perfect for me, Miss Practical.The Christy in Navy which was part of the S/S 07 collection was a deep electric blue, the perfect blue in my opinion. When contrasted with the gold hardware, it was a match-made in heaven
(so cheesy and cliche, I know)
but alas, I only realized its existence far too late. By the time, I fell for the bag, it was no longer to be found in any of the high end departmental stores. My only bet was Ebay and boy, did I stalk and troll the 'bay like a hawk. Of course when it did made its appearance, it was
WAY
out of my price point and so I sat on my hands and watched the Christy in Navy float away.
Marc Jacobs Christy in Navy
Come F/W 07, the Christy came in Bordeaux, a gorgeous shade of deep red and I pondered about getting it when it went on sale. It would be more versatile than the Navy but I I reminded myself to keep my eye on the prize, the Navy of course and decided to let it slide. When I did come to my senses and tried tracking one down, it was history repeating itself. GONE! Will I ever learn my lesson? Perhaps not, since I am such a scrooge and I believe that if it is truly meant to be, it will be mine in the end. Heh.
Since then, I have always dreamt about the Christy and wondered if I would ever find it. I also began to wonder if it was practical to have a blue bag and how often I would wear it. I came to the conclusion that I probably would not be able to carry it as much and perhaps the Bordeaux might have been a better alternative.
Last week, I found this baby on the 'bay from a lovely forum member for a great price. Can you guess which Christy is it?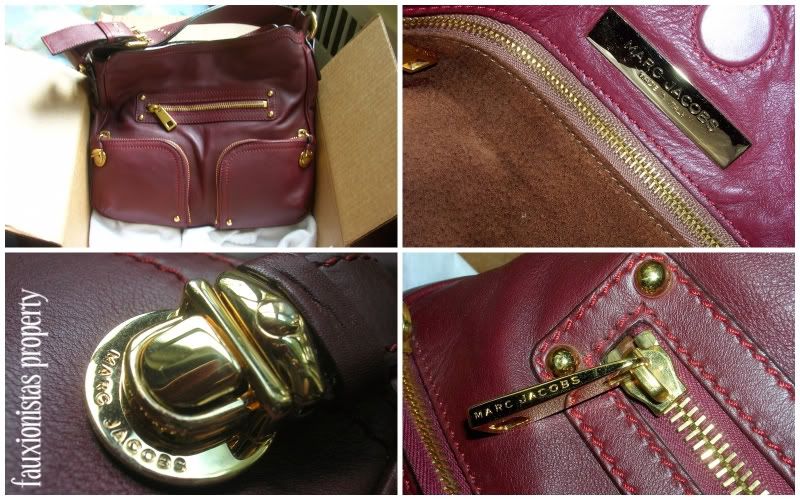 Marc Jacobs Christy in Bordeaux from F/W 07
At over 70% off the retail price of $995 in mint condition albeit pre-loved, I am happy with my purchase although I think the Navy might just be the
one
afterall. Someday I will find you elusive Christy in Navy! For now, I am going to enjoy this lovely Bordeaux.So, do you like my new baby? Heh.