ZARA the high street store has definitely been stepping up their game as of late. Their F/W collection looks are heavily influenced by Balmain with the strong shoulders look and the retro back to 80s look. I may not be a big fan of shoulder pads but there is just something remotely eye-catchy about the jackets and blazers with a strong shoulder.
I feel the jackets and blazers with strong shoulders give both an androgynous yet feminine style at the same time. The sleek fitting cut of the jacket/blazer flatters the female body yet the strong shoulders sets of the androgynous touch of edgy menswear for the females.
Here's some of the garments from the F/W 2009 collection:
pics taken from zara.com
Some selected outfits and pieces that I like are as following:
I am definitely in love with both outfits as they are the classic colors that I wear and the shorts adds a touch of trendy chic to a classic outfit. Similarly, the strong shouldered dress on the right adds a bit of androgyny to a feminine dress. I can't necessarily say that I will pair these two outfits with heels though considering I hardly wear 'em because of my height and the fact that I walk too much and might I add too fast! Heels would only slow me down! Heh.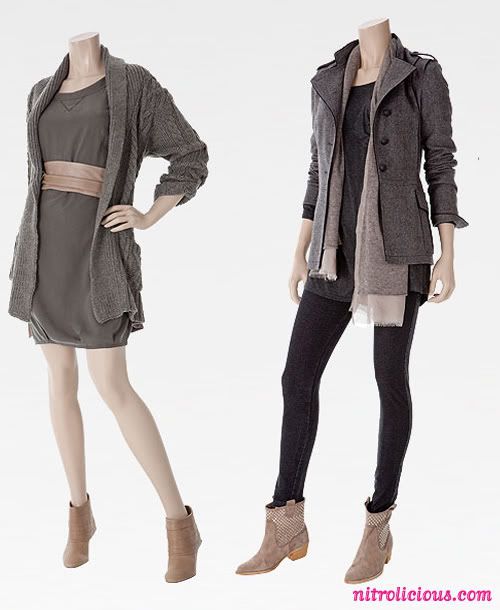 I personally could care less about the outfit on the left. My focus is the outfit on the right as I adore the tweed jacket and scarf although I'm not a fan of leggings. That however can be easily replace with a pair of straight cut or slim fitting jeans so, that's a score!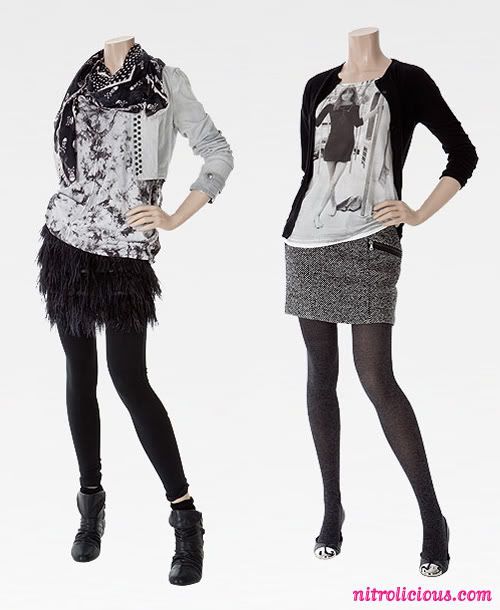 *all pics are taken from nitrolicious.com as the website has it on Flash*
I love the top portion of the outfit on the left but can't say the same bout the skirt. I am not a fan of fringe as it makes me cringe (hah, it rhymes!). I like the outfit on the right for its simplicity. I would opt for a simple tee or one with a graphic print, not necessarily a portrait and pair it with a cardigan and skirt as is. Come to think of it, I have a very similar short tweed skirt and a basic black cardigan so I'll definitely be donning this look come Fall.
To check out more garments, check out these links:
Do check out their new collection in stores. They also have some killer shoes for Fall. In fact, they have a pair of knock-off of the Christian Louboutin Grey Python Pumps but done in peep-toe (and minus the red sole of course) instead in both black and grey. I saw the black pair in stores for $89.90 the last time I was there.
What do you think? Love it or loathe it? Leave a comment!