The Karl Lagerfeld bear that was launched in Fall 08 is currently now on sale for $989 at Neiman Marcus. The bear originally retails for $1,500. It is a limited edition item and only 2,500 of it was made to be sold worldwide.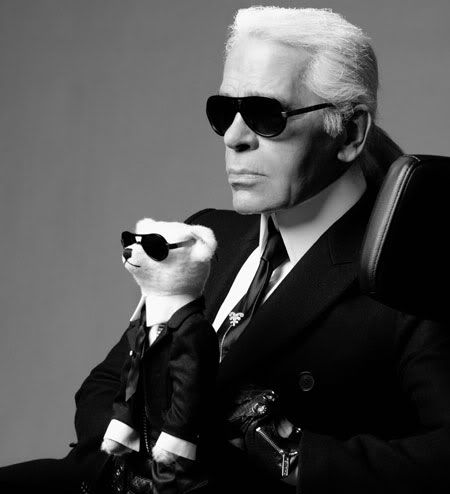 Karl Laferfeld posing with the bear
Karl Lagerfeld Steiff bear
The limited edition Karl Lagerfeld Steiff bear includes:14.5″H bear with jointed limbs, constructed of the finest alpaca wool. A miniature outfit designed in collaboration with Karl Lagerfeld, including black denim jeans, flannel jacket, white shirt, Swarovski® crystal-studded silken tie, leather belt with Swarovski® crystal-studded KL buckle, and tailor-made leather boots. Miniature sunglasses in the style Karl Lagerfeld himself wears. Special black-and-white gift box with KL and Steiff logos.Scribble of the bear, drawn and signed by Karl Lagerfeld.
What do you think? Overrated? To me, definitely yes! For that amount of money, I would be better off buying a piece of costume jewelry or a small leather good from Chanel or a vintage/pre-loved Chanel bag of the 'bay. Don't get me wrong though, I'm sure there are people out there, the collectors who would definitely purchase the bear but just not me! Heh.
And here's my outfit for the day in earthy colors…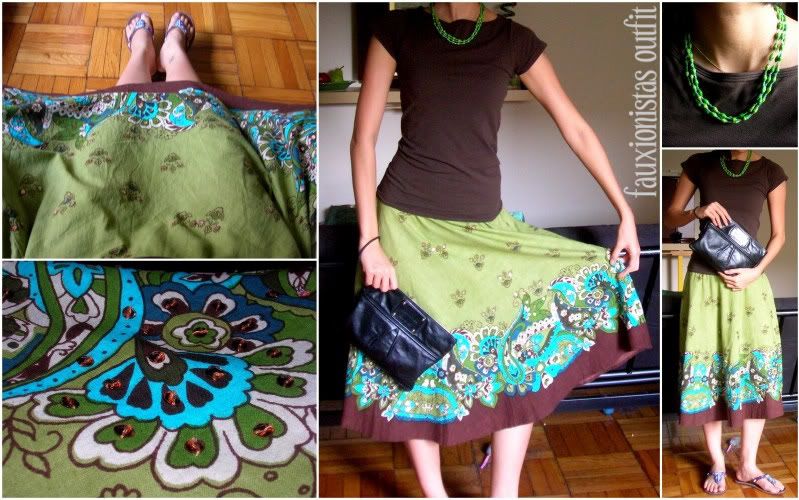 Top: Banana Republic
Skirt: Thrifted from Uganda
Shoes: Gift from Uganda as posted
here
Necklace: Gift from a charity event
Bag: Marc Jacobs Palais Royal flat case