SWINE FLOU: Over the years, Marc Jacobs has dressed quite a few celebrities, but there was a somewhat unexpected star sighting at his Spring Street headquarters on Monday. Miss Piggy stopped by the designer's offices, where she was fitted with a little black number from Jacobs' fall collection. Jacobs executives remained mum on the outfit, which Miss Piggy will reveal on the red carpet at Macy's Glamorama bash in Chicago Friday. And the porky diva got the full star treatment — rumor has it she had her picture taken with Jacobs. Or should we say that Jacobs had his picture taken with her?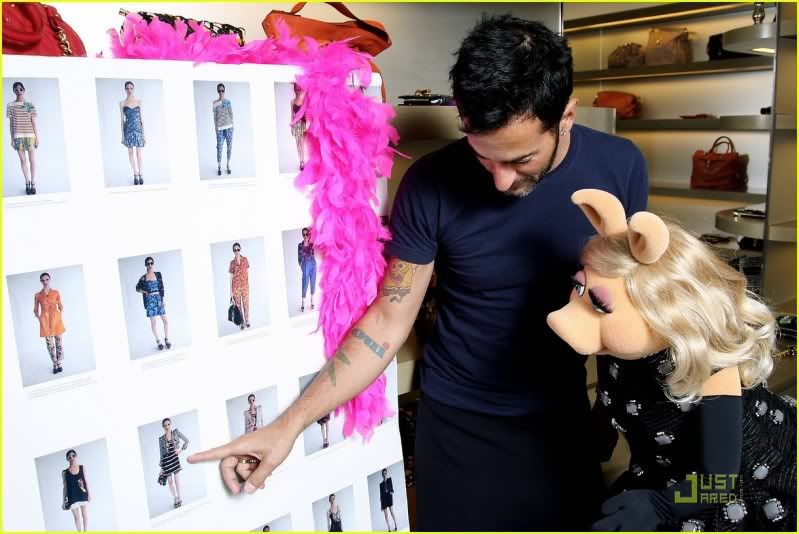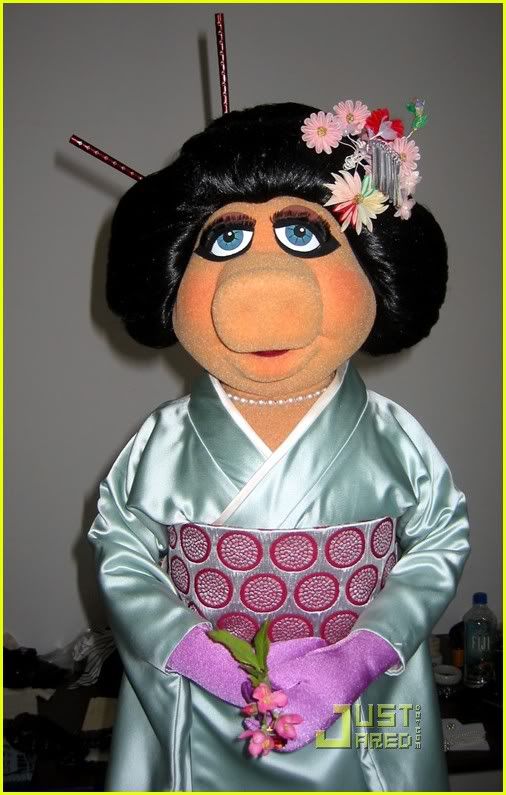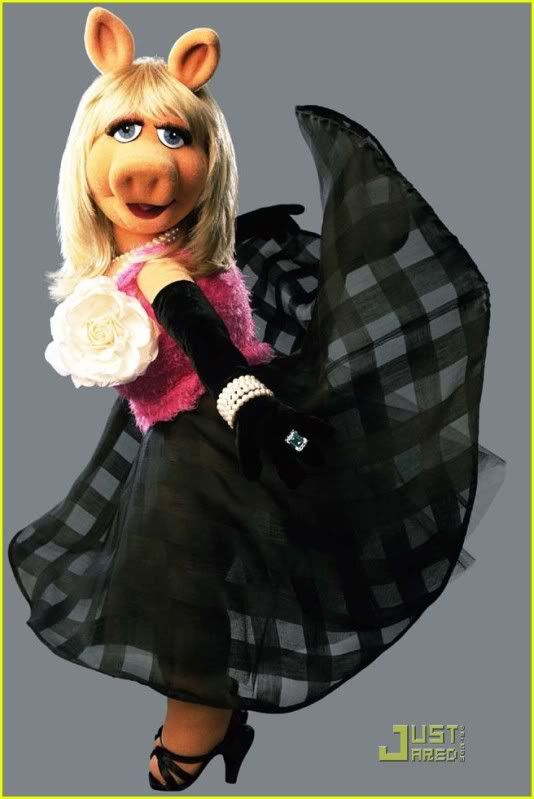 Ain't
Miss Piggy just stylin' or what? She's going to NY Fashion Week and Marc Jacobs himself is dressing her up! And of course she's attending the
Chicago's Glamorama 2009: A Night of Fashion and Music Tickets decked in Marc Jacobs gown. Oh, how adorable!