Here's a belated post on my outfit for Weds. I had my thesis presentation on Thurs but was rushing out the door and when I came home, I forgot to take a pic of my outfit and just changed right out of it. Boo! No pics for that.
Anyways, here's the simple outfit on red and blue: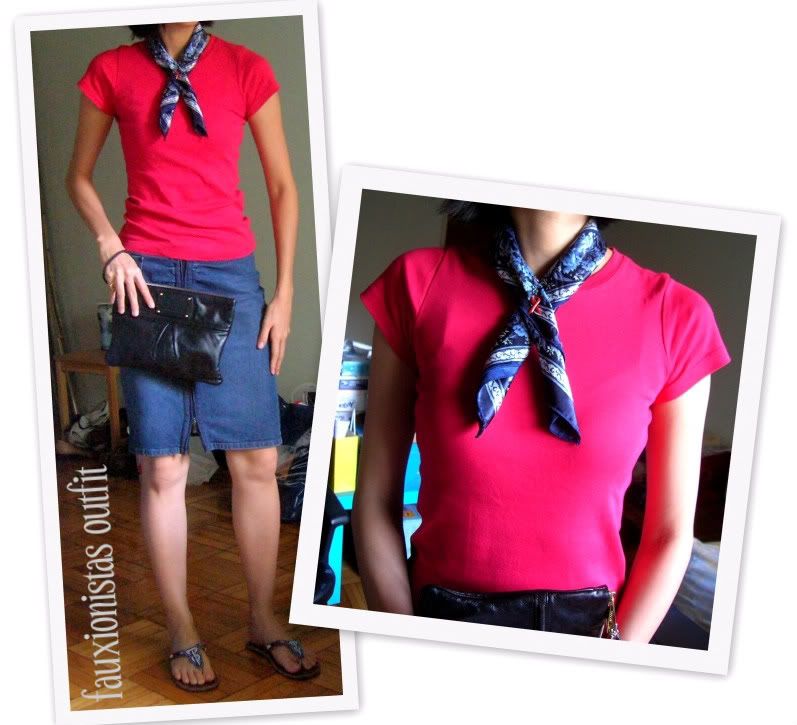 Top: ZARA
Scarf: Hand-me-down from mummy dearest
Pin: Thrifted as posted
here
Skirt: Armani Exchange A|X
Sandals: Gift from Uganda as posted
here

Bag: Marc Jacobs Palais Royal Flat Case
In case you're wondering, I'm still currently pretty much living out of my suitcase. In fact, since I left for Uganda and returned, I have been living out of my suitcase for the past 7 months? I have been living with a friend since I returned to the US. I will hopefully be moving soon and will no longer have to live out of my suitcase which means I would have hopefully more/better outfits to post. In the time being, pls bear with my boring outfits. Heh.