I received this email in my inbox this morning for H&M.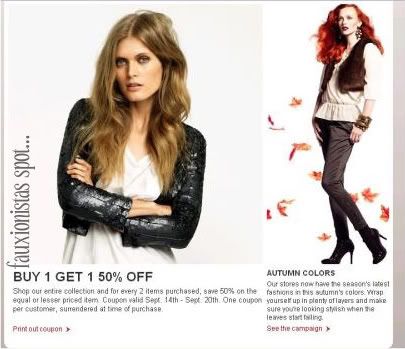 "Shop our entire collection and for every 2 items purchased, save 50% on the equal or lesser priced item. Coupon valid from Sept 14 to Sept 20. One coupon per customer, surrendered at time of purchase."
Boy, am I happy or what? I had mentioned previously in this post that I was guilt-ridden from shopping but this coupon definitely helped me to feel a little less guilt ridden! I rebought the same items from the store and scored 5o% off on my Chanel-esque jacket!
Woohoo! That's definitely a score considering I was having a hard time trying to justify the price so this came in handy and just in time! I will promptly be returning my previous purchase back to the store with a big grin on my face. Heh.
For those of you who would like to get your hands on the coupon, kindly leave me your email in the comments section and I would be more than happy to forward the coupon along. Kindly take note that the coupon is however, only valid in U.S. stores. Sorry for you folks in the EU. Boo!
On another note, here's a little sneak peek of my Chanel indulgence or rather splurge…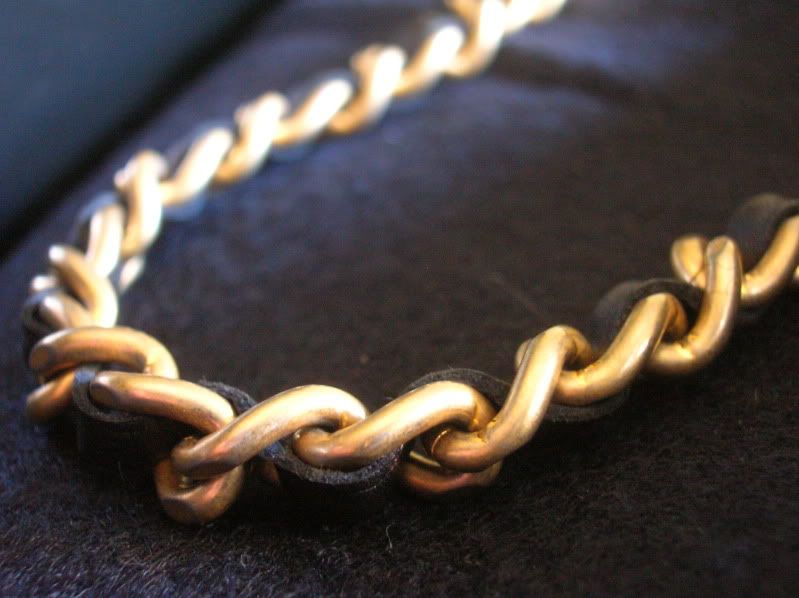 Chanel sneak peek

Also, I have finally decided to let go one of my bags from my small little collection. I previously bought this Marc by Marc Jacobs Owl Lady bag in Fire from last year's summer sales.
It was the last one in the entire system, so I bought it in a heartbeat albeit some kinks to it. I definitely had my sales goggles on and of course the beautiful shade of red was perfection! Sadly, the beautiful bag has been sitting in the closet in its dustbag with tags attached never getting to go out on a spin or see any daylight. I have finally come to my senses to let it go to a better home, one where the lovely owner would get more use of it than I would.
The retail price for the bag was $398 but I bought it for $277.90 as written on the tag. I will most likely post more pics or have it listed on Bonanzle soon. For first dips, kindly leave an offer in the comments section!