Christina Ricci spotted in the Marc Jacobs ivory silk tulle gathered dress from the Spring/Summer 2010 collection at the 6th Dubai International Film Festival.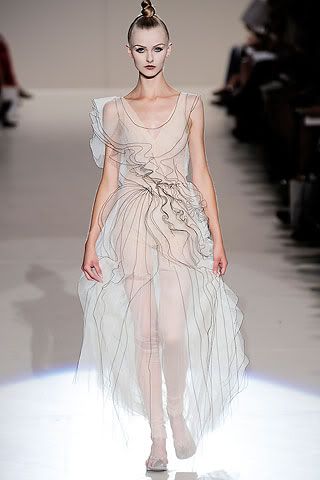 Kamila Filipciko modeling the dress during the recent S/S 2010 collection
Christina Ricci in the dress looking absolutely gorgeous
Here's also a pic of the same dress in the ad campaign:
This dress would definitely make one pretty wedding dress! Anyone with wedding bells around the corner? Heh. I know most definitely not me!