Need I say more? Leave it to good ol' Marc to poke some fun at Louis Vuitton! At $1960 for these fancy waterproof trash bags, I'd be better off buying something from Chanel or even something from Hermes!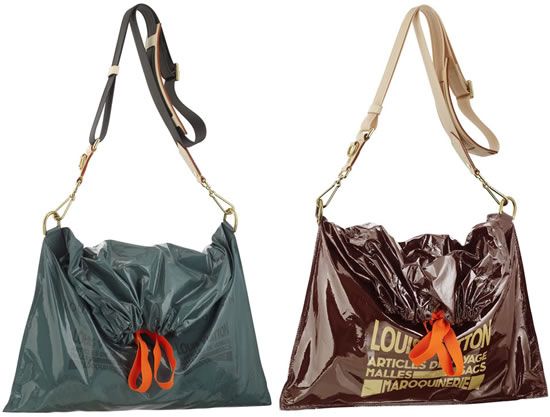 Louis Vuitton S/S 2010 Besace $1960
I wonder who would purchase these. Like a fellow forum member said, she might just mistakenly throw them out as trash. Ain't that the truth! Now hand me the money that you were going to pay for these fancy trash bags instead, whythankyouverymuch. Promise I'll put them to better use!