Here's the shopping haul from my trip back to mother land in December/January. I bought 3 pairs of shoes – flats, sandals and a pair of pumps – a shirt dress, a trench coat, scarves, and a wrap-around skirt.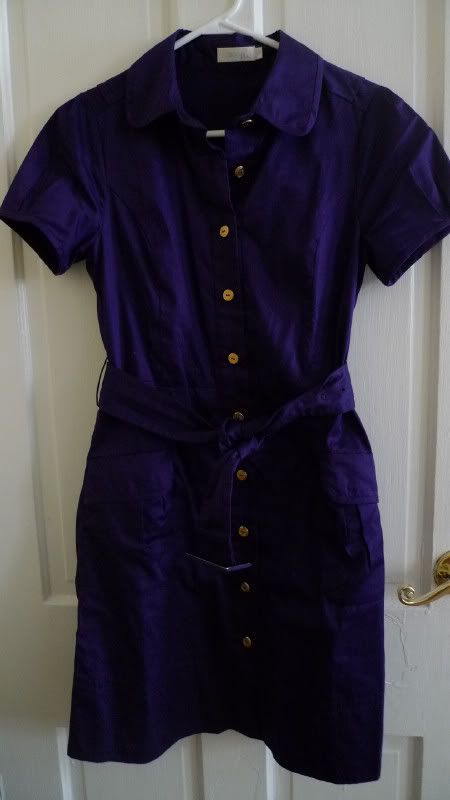 Shirt dress from G2000
The shoes and the shirt dress were purchased from Singapore. I was not able to take pics of the sandals and the pair of pumps for my battery died when I wanted to do so today, and by the time the battery was done charging, no more natural light. Just my luck! By the way, the purple shirt dress came with boring purple buttons which I did not fancy. I bought these gold vintage-looking buttons and replaced them instead. I know, trying to be a fauxionista and giving it my personal touch!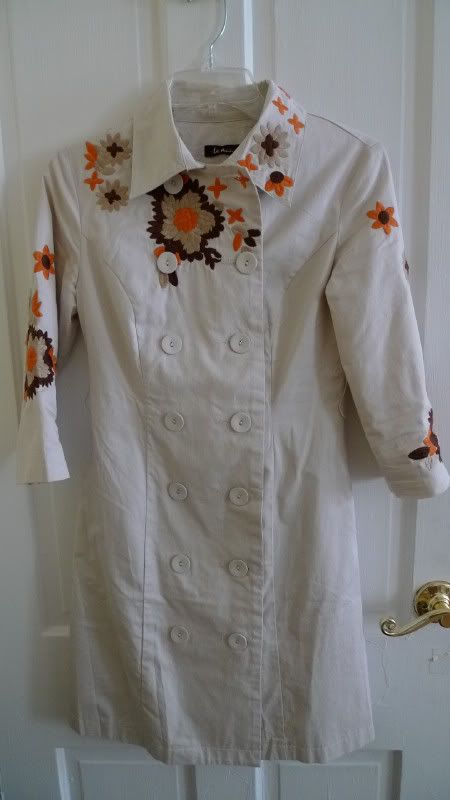 Trench coat from a local boutique in Bangsar, KL.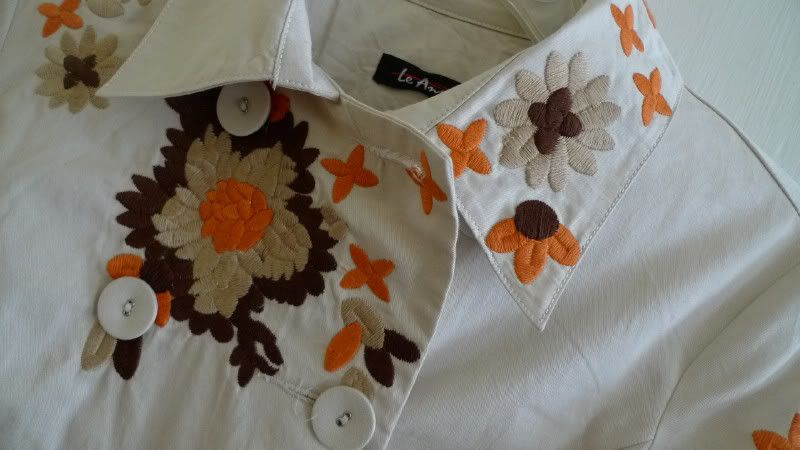 Close up of the embroidery on the coat
My sister and I went to the local boutiques around Bangsar area after our facials and as soon as we stepped into this boutique, she exclaimed that I had to buy this coat! Yes, without even asking to see if they have it in my size! Thankfully it was, and it fit my broad shoulders albeit a tad snug but whatever, I'll survive. I wore it out once with a friend to Sephora to help her pick out some stuff and almost all the staff in the store complimented me on the coat! *beams*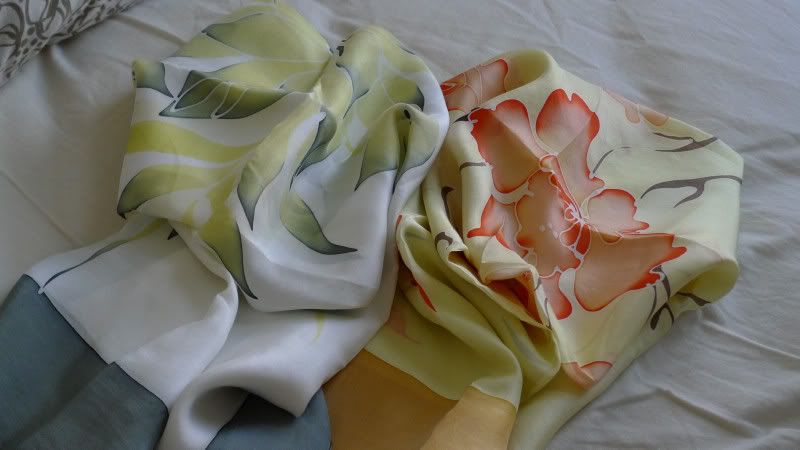 Hand-painted silk scarves from Central Market
Batik wrap-around skirt from Central Market
I went to Central Market, our local handicraft market to pick up crafts for friends as gifts and ended up spending more on myself than my friends! Did I mention that I am a shopaholic with expensive taste on a beer budget? Heh.

Red dress from charity event
I didn't purchase this dress but my sister did. She saw it at a charity event and decided to buy it for me as it was only SGD$10. It fits me like a glove and I am always happy to add more dresses to my wardrobe, so SCORE!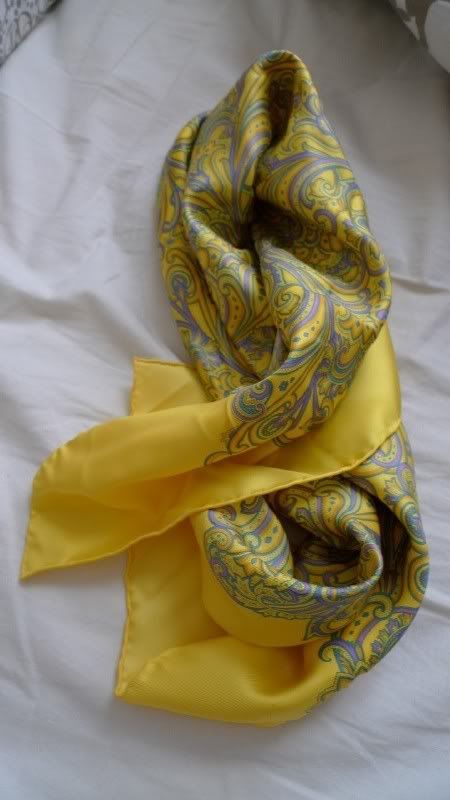 Marc Jacobs Swirl Paisley Scarf
Last but not least, my Marc Jacobs scarf which I patiently awaited for to go on sale. Yes, I missed out on the Cartoon Paisley scarf, but nonetheless this scarf is just as gorgeous and I paired this with the G2000 purple shirt dress to work and got plenty of compliments!I will try to snap pics of the other two pair of shoes tomorrow, should the weather permit (if there's enough natural light!). This has been an entire week of work-from-home snowcation which equates less productivity at work. Heh.