I am having some downtime right now from work while traveling so I thought I'd post some pics that have been of inspiration.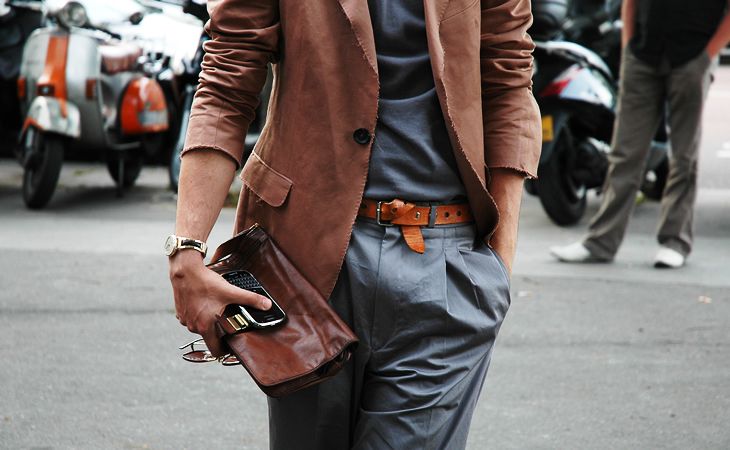 The frayed blazer adds a touch of character while the mismatching gray gives a touch of depth. The looping of the belt is definitely fashion forward
(I have been wearing my belts looped in similar fashion for a while now)
while the I definitely applaud Francesco Cominelli for carrying the rugged vintage worn-look of the leather pouch, which in my opinion completes the whole outfit.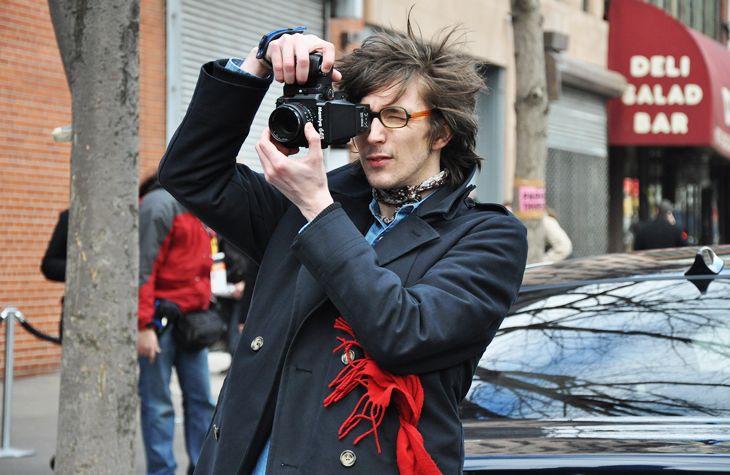 There's just something about this candid shot that captures my attention. Perhaps its the tousled hair blown by the wind or the orange arms of his spectacles that compliments his blue outfit paired with a red scarf. A nicely coordinated outfit in cool tones matched with accessories in warm tones.
The clean sleek lines of this white blouse with ties is, in my opinion the epitome of class and feminine style. A classic which I can easily see in my own wardrobe.
Oh, just look at those gams! They're inspirational to get myself to work out to show off my own gams now that the weather is warming up and the hemlines should be shorter for Spring/Summer! Heh. Time to bust out those skirts and shorts.
Casual chic at its best peppered with androgyny. I love the striped dress, the major piece for the outfit, in my opinion. I also like how she pairs the dress with white oxfords to contrast the navy dress and it matches the white stripes on the dress. Paired with a navy blazer to complete the look and of course a Marc Jacobs handbag for accessory!
(I think I am swayed by navy this Spring!)