I had a lovely birthday as it was filled with lovely company of friends and lots of food. Heh. I was definitely well-fed and felt very loved.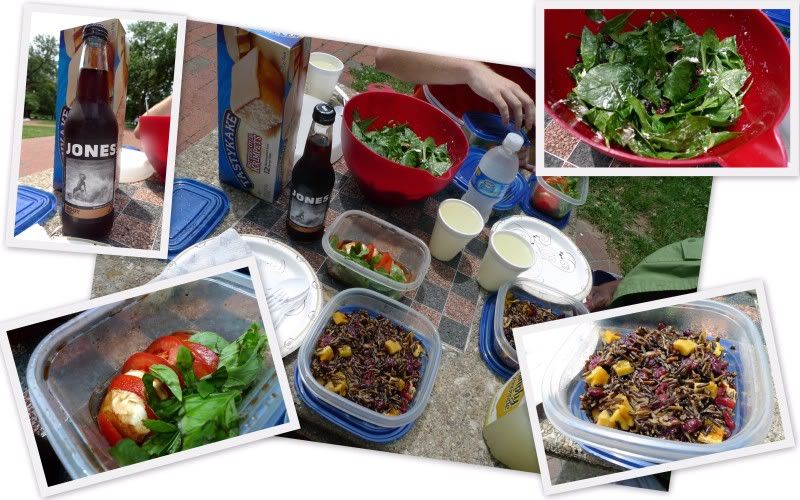 Picnic spread courtesy of two lovely friends, T & S
Yummylicious double chocolate cake from Kramer's courtesy of a gf
Definitely lovin' every bit of turning to my golden age!
Here's my birthday outfit to celebrate:

Top: H&M
Skirt: H&M previously posted
here
and
here
Shoes: Saks Fifth Avenue
(from the outlets)
Bag: Marc Jacobs Little Stam in Ivory
Bracelet: Long faux pearl necklace
Watch: Swatch
I ended my golden birthday with a BIG BANG, literally. I tripped on the stairs and hit my head on the window sill coupled with scrapes on my knees and elbow and bruises. Best.birthday.gift.ever. Priceless! It's definitely going to be a bangin' year!