Well, thanks to my sis' prodding yesterday, I went to Hermes to check out their bracelets. Today I had fun play pretend as a snob who can afford luxury goods at retail prices. My first stop was at Cartier to try the Trinity ring for my size followed by Chanel in Neiman Marcus. As I predicted, nothing called to me in Chanel. It was dismal and off I went to Hermes under the same roof.
I had the sales associate who was super patient bring out 3 leather bracelets for me to try. She was on the phone and the only sales associate in the store and there was a mad crowd in the store! She was fantastic and if I could afford luxury goods at retail prices from Hermes, I would totally purchase from her. Two thumbs up for her customer service!
The leather bracelets I tried on are as follows: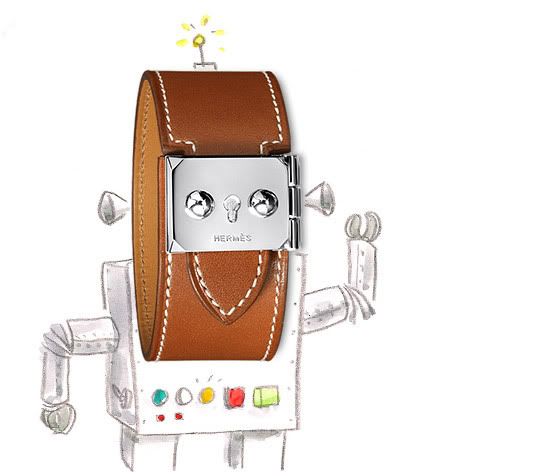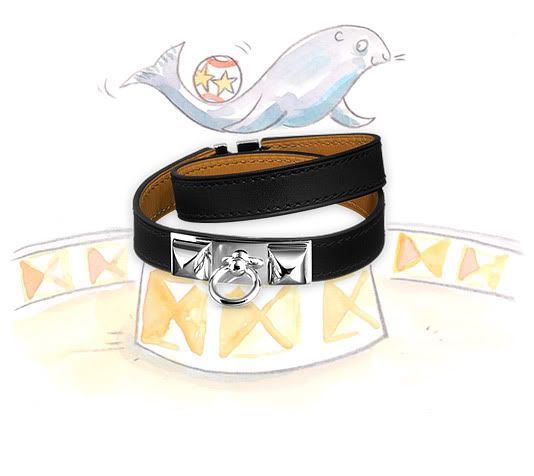 Rivale bracelet
I actually also tried on the Kelly Dog bracelet which fit perfectly on my tiny wrist but I can't find proper stock pictures of it like the other two above. Utilize the power of Google if you are curious! Heh.
Of the three that I tried on, I like the Rush and Rivale bracelets. Upon returning home from my adventure, I tried to find other Hermes bracelets and I think I really like the Kelly Double Tour.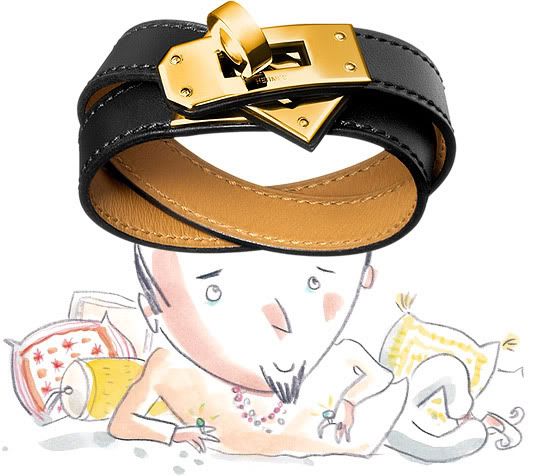 Kelly Double Tour bracelet
I think I just found another item to add to my list of classics. What, you ask? Well, none other than the Hermes Kelly Double tour bracelet, of course. *wink* It will be in orange or oak brown (as pictured in the Rush above) with palladium/silver hardware. Heh.
p/s: I have yet to hear back from my bro (I emailed him pics of the Longines watch and Cartier ring) if the items I picked is breaking his bank. If they are, an Hermes bracelet it is!