It's no big secret that I love ZARA and I am definitely one who window shops during the regular season and patiently awaits for sale season to hit in order to pounce on items on my "Wanted" list. Heh. Although I absolutely love the ballet lace flats, the pragmatic me couldn't see me wearing it a whole lot and even on sale at $59.90, I knew I had to return it with a heavy heart (which I did last week).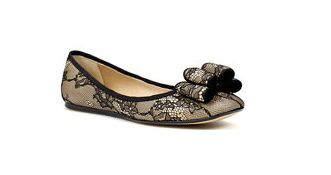 ZARA lace ballet flats
Once I returned the flats, I walked around the store to see if there were anything else on my "wanted" list that was marked further down. I had tried on a knitted orangey red dress while I was in NY for Thanksgiving and was hoping it would be marked down for Black Friday sales but alas, it wasn't. I came back to DC and never saw the dress in the store but the fashion gods must have decided to be kind to me for I found the dress, the only one hanging on the rack of dresses in voila, my size! The price on the tag was marked $39.99 and although it was still a little on the high side, it was well within my budget of $40 for dresses. Well, it rang up at the cashier for $29.99!
ZARA knitted (jersey) dress
Since I was working downtown today, I decided to check out the ZARA at Metro Center and I found yet another item on my "wanted" list! I had set my eyes on the watercolor scarf even though I had never seen it in the store but I was put off by the price even though it was marked down on sale online. Well, today I found the scarf in the store (after not seeing it online anymore) and the tag was marked $25.99 but as it rang up as only $14.99! *grins* The scarf is actually huge, much like an Hermes scarf and for that price, I think it's an absolute score!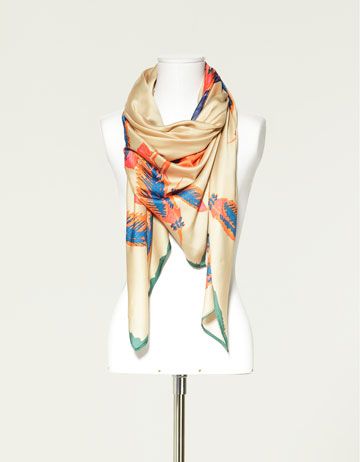 Suffice to say, I am very happy with my ZARA sales loot amidst only a few items in comparison to my Summer loot but it's all good since I am still recovering from my Chanel splurge. As the saying goes, "if it's meant to be, it'll happen." Oh-so-true even for fashion scores!
Now, what did we say about a shopping ban? Heh.