I had patiently been awaiting for the release of Jason Wu for Target and decided to set the alarm early to try and score some items online. But I reckon since the chaos with Missoni for Target (which I could care less about), everyone has been on crazy hunting mode as the items I wanted were all sold out when I logged on online at 5:35am EST on Sunday morning of the release. Boo!
Out of the four items that I wanted, I was only able to purchase the black pleated skirt courtesy of a super kind colleague who was able to nabbed one for me as she went to the store early in the AM to find some Jason Wu pieces for herself.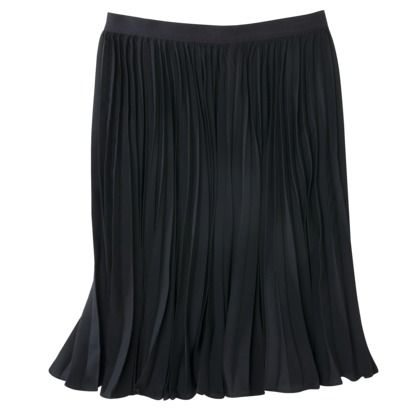 Jason Wu for Target Pleated Skirt in Black
The skirt actually fits true to size and it's flattering on my boyish figure. I think it's a classic staple piece and I see myself wearing it a lot. For $29.99, I think it is a decent price and it is well-made as the skirt is actually lined with a pretty thick lining.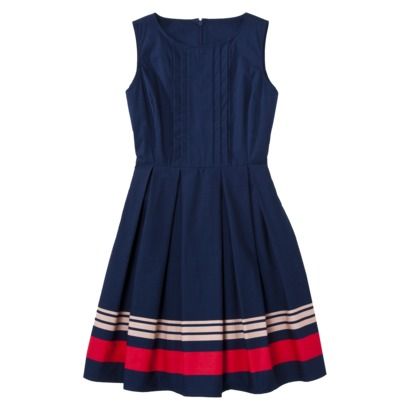 Jason Wu for Target Navy Poplin Dress
However, I am disappointed that above all, the piece that I REALLY wanted was nowhere to be found. The navy poplin dress was a complete sell out and it seems that the smaller sizes were rare like gems! As a fan of dresses in the 50's era, I like this dress as it fits the bill nicely with the swing skirt and the pleats as well as striped hem appeals to my classic style. Alas, I can only dream of this dress as I absolutely refuse to pay the atrocious prices for the dress on eBay and hiking to a Target store is a great hassle. Oh well, I guess I will just have to live vicariously through those who were able to score one!
Were you able to score any Jason Wu items?