Ditto, Marc! I am currently coveting the timeless polka dots (yet again!). Polka dots are a classic staple in my wardrobe and since I have decided to cull my clothing collection, I'm working on expanding my accessories. Yes, it is still warm and sunny out but Summer is slowly drawing to an end and I look forward to the cooler weather where I can wear scarves again. Fall is definitely my favorite season as I get to adorn the trench coat, riding boots, and scarves!
So, here's a collage of polka dot scarves that I'm currently coveting…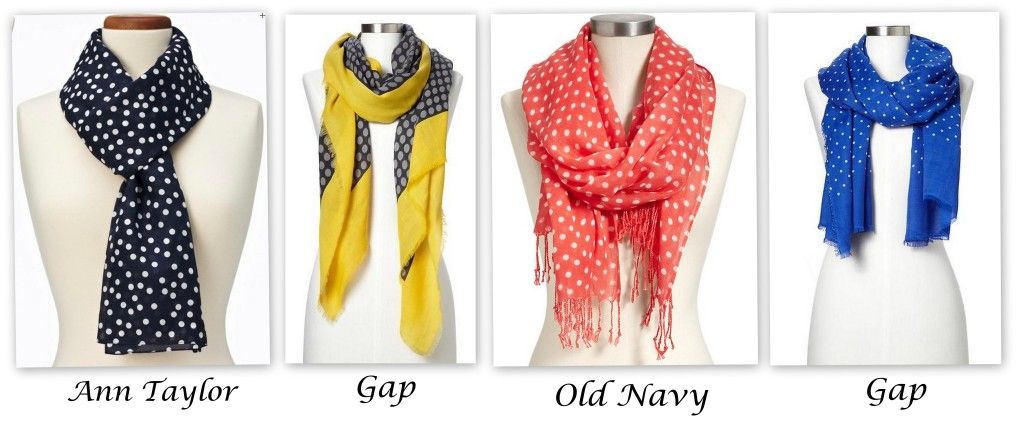 Are you a fan of polka dots?