Yesterday while walking home, I stumbled upon an event at the Gap store in Georgetown. I vaguely recall seeing an email from Gap with regards to the event but I had forgotten about it. As I was walking home past the shops in Georgetown, I noticed a white wool hat on display that caught my attention; thus I ventured into the store. (I had noticed a DJ from the other window display but didn't think much about it!)
Upon entering the store, I was greeted by two staff (I wasn't sure if they were Gap staff or folks from Refinery 29) and the male proceeded to ask if I was drinking with them tonight. I was puzzled and responded, "I don't know, am I?" His female counterpart quickly responded that I just needed to show my ID, and proceeded to tag me on my wrist shortly after I did so.
The event that was happening in the store was a collaboration between Refinery 29 and Gap, the Modern/Vintage Mashup, an opportunity to meet with Refinery 29's local editors and have them style outfits with clothing from Gap.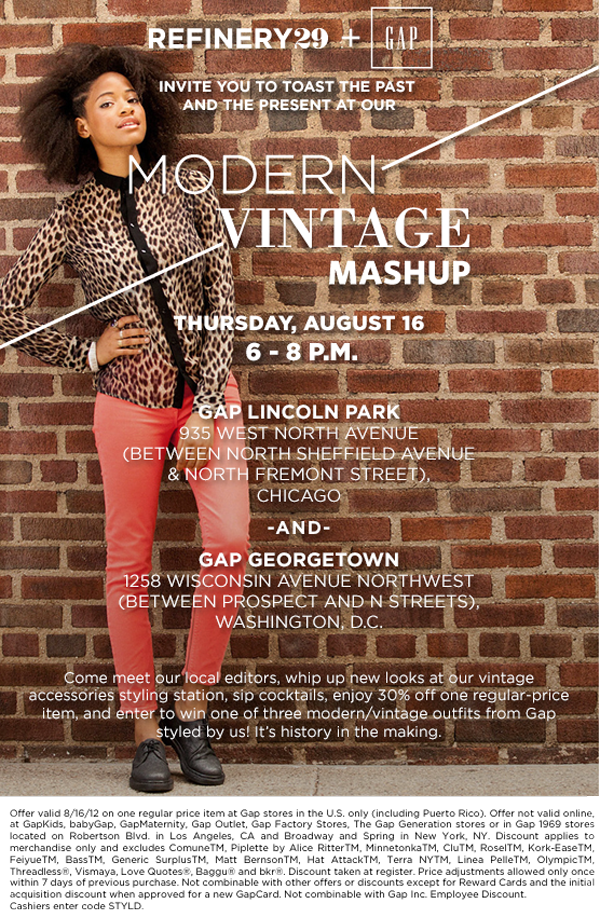 There were cocktails and hor d'oeuvre's being served throughout the store and people in the store were encouraged to enter the raffle for a chance to win one of the three outfits displayed by the set-up for the event and vintage accessories.  The outfits featured the new Fall pieces from Gap and there were various vintage accessories on display that was up for grabs including luxury designer brands. The first prize for the raffle was a choice for one of the outfits while the next three prizes were for any of the vintage accessories on display.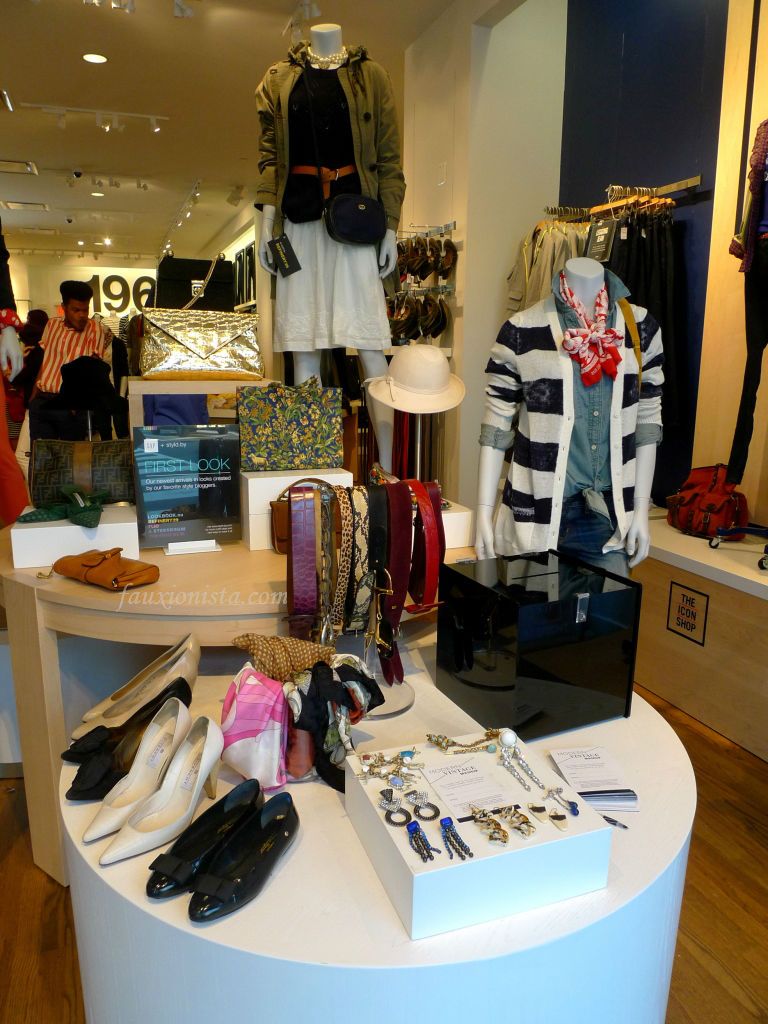 The Modern/Vintage Mashup set-up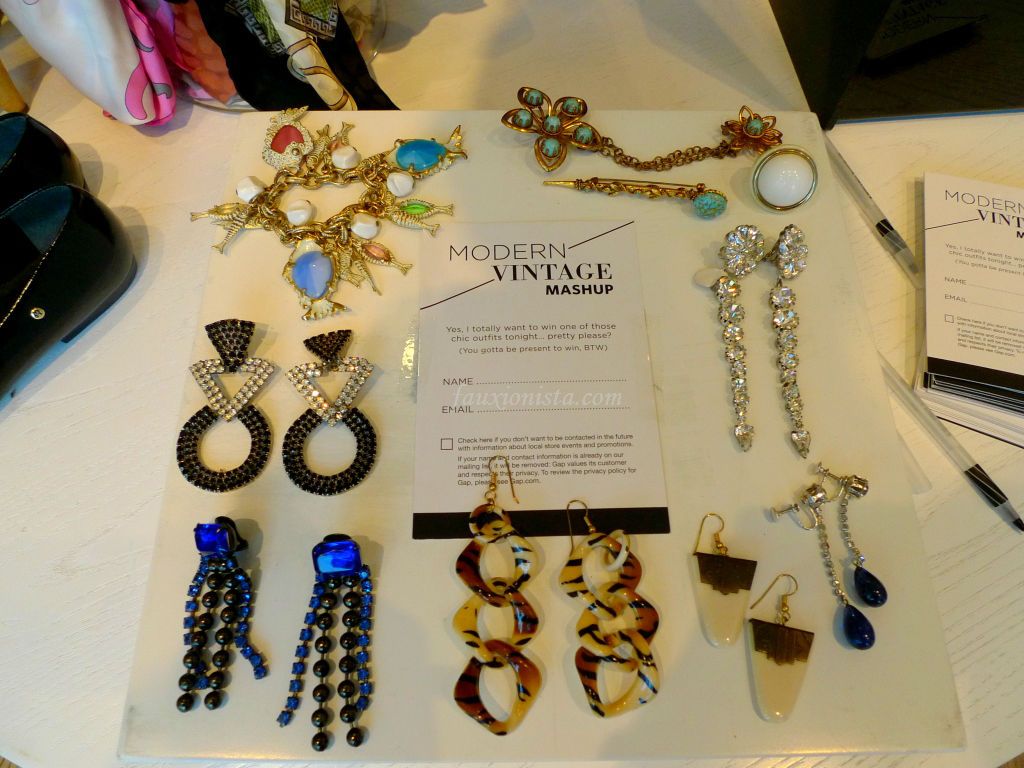 Close up of some of the vintage accessories that were up for grabs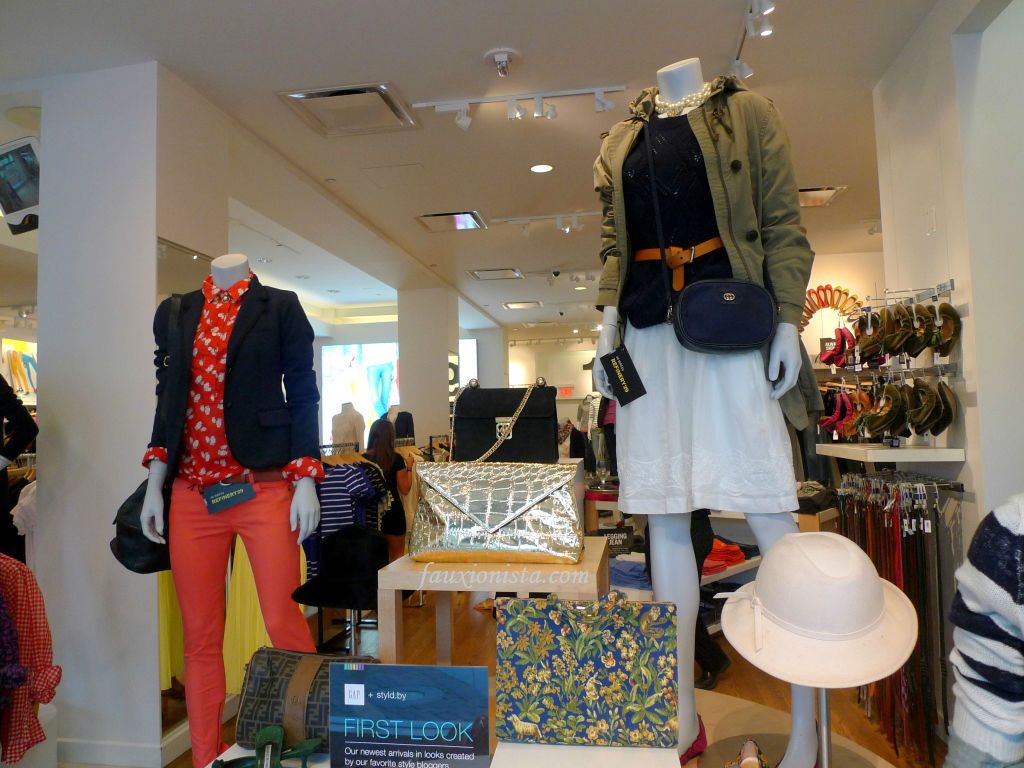 The other outfits & the white hat that caught my attention!
I happily filled in my card for the raffle and dropped it into the ballot box. While waiting for the drawing (winner had to be present to claim their prize), I hung around the store checking out some of the sale items since I had already seen the newer items just the day before at another store. I also met a blogger (I was pretty sure there were a few of them around) and spoke to strangers which was quite uncharacteristic of me. (I am generally a shy person and much prefer to observe than interact at first glance.) Now, how do I know there were bloggers at the event? Well, there were folks swapping name cards and networking while all decked up with their A-game on! I immediately made a mental note to always have my A-game on and to start looking at printing out biz cards if I wanna get serious at blogging, that's for sure.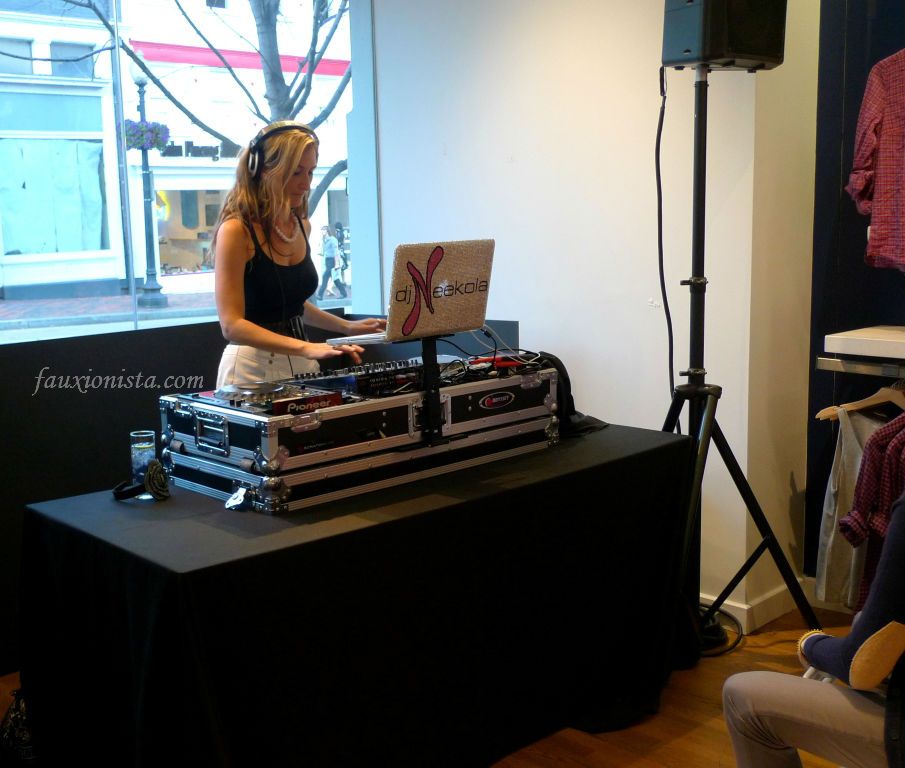 DJ Neekola in action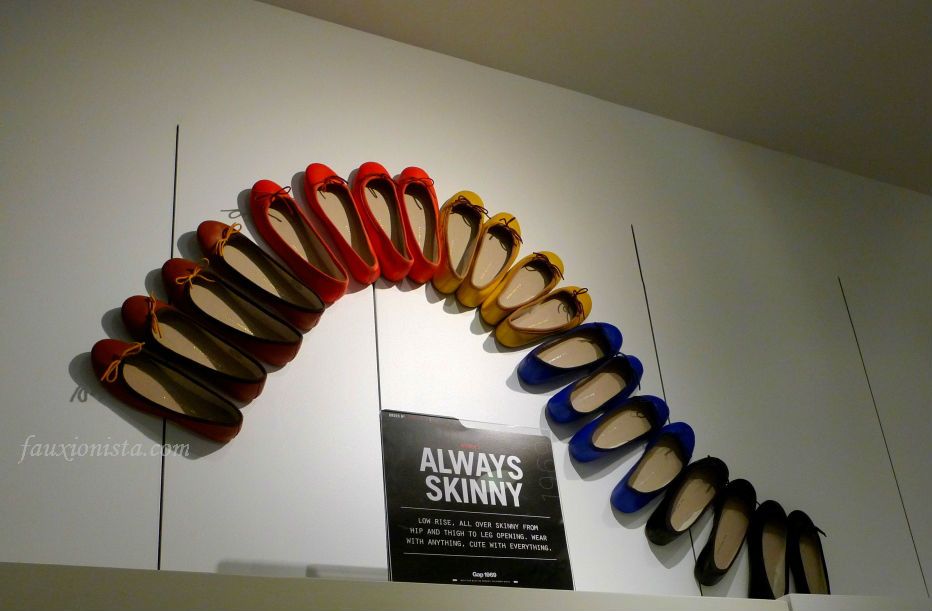 Wall of rainbow Gap ballet flats that would fit right in to my shoe collection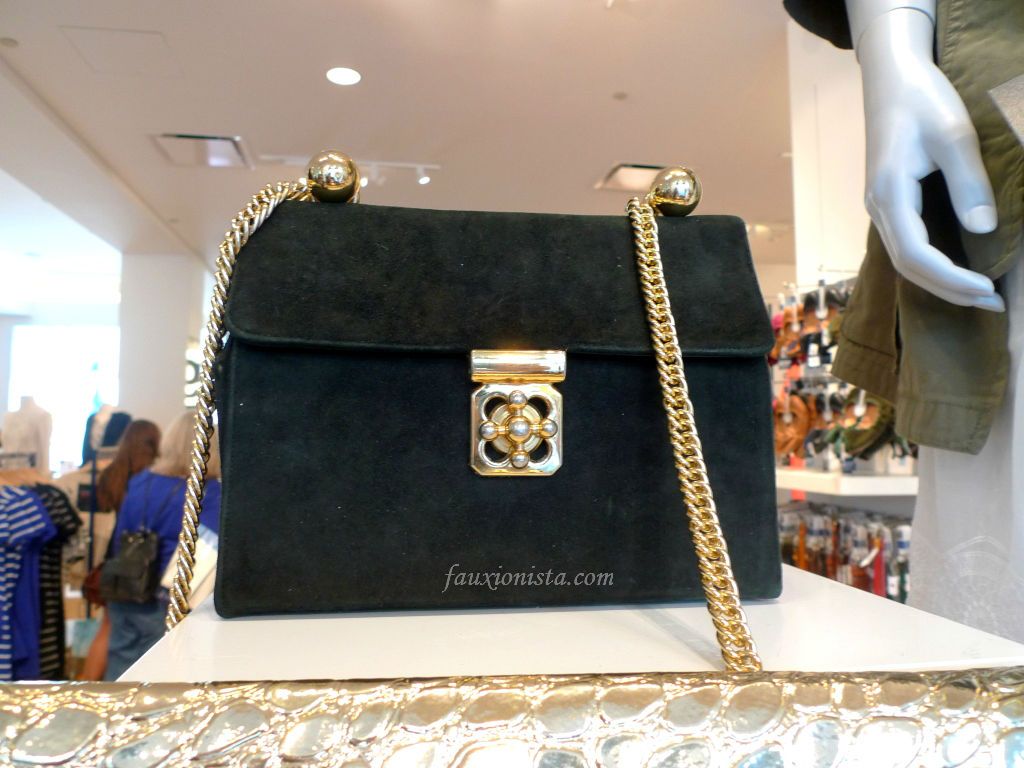 The vintage bag that I'd pick if I was selected as winner!
At around 7.45pm, the DJ stopped playing music and we were ushered to gather near the set up for drawing of winners to commence. The first prize winner's name was called out and she was in the fitting room! Good thing her friends were there to relay that information or else she wouldn't have won anything. She picked the outfit that I would've picked myself, the pairing of a shirt, blazer, and jeans. Next, few names were called but since the individuals were not present in the store, they kept drawing more names. Alas, I left empty-handed but I enjoyed the experience and learned a thing or two about being a blogger.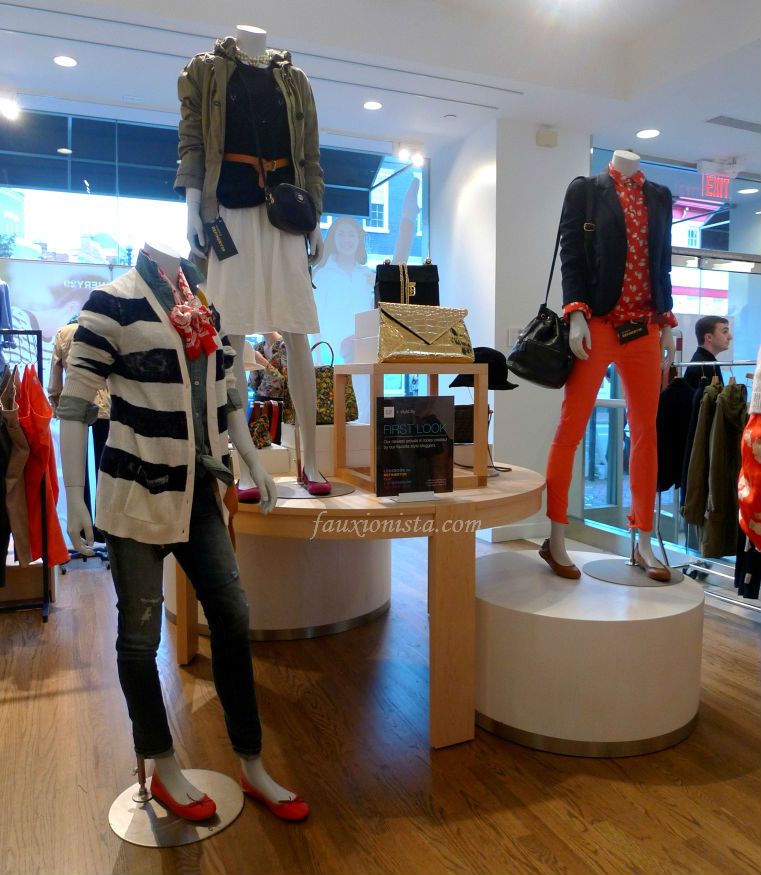 The three outfits again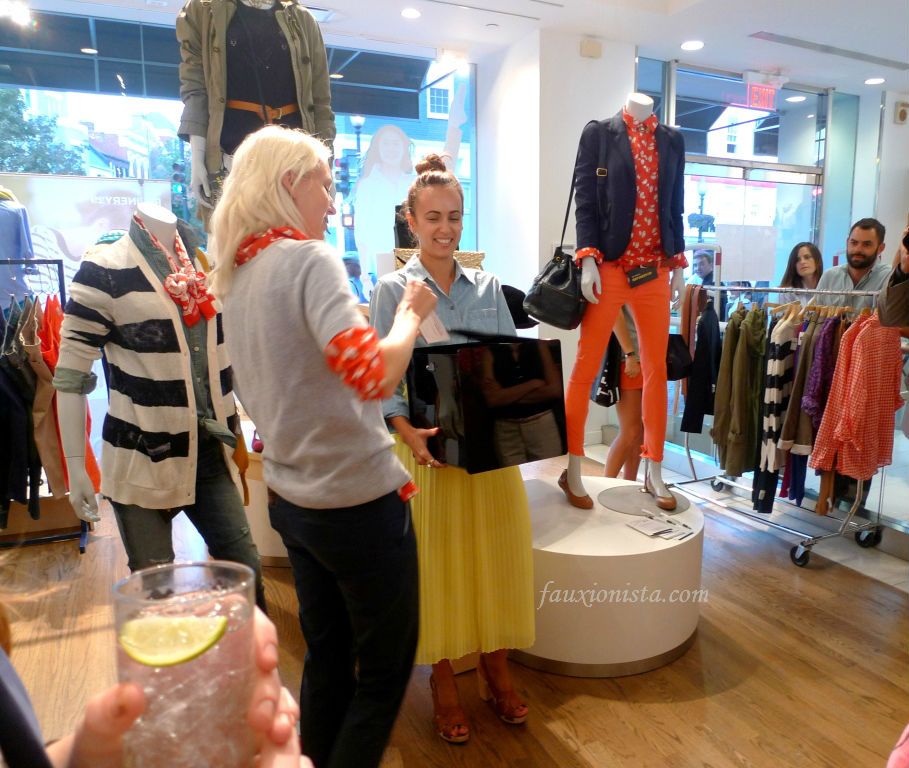 Hope you enjoyed reading this post!