An outfit befitting the day, Monday Blues!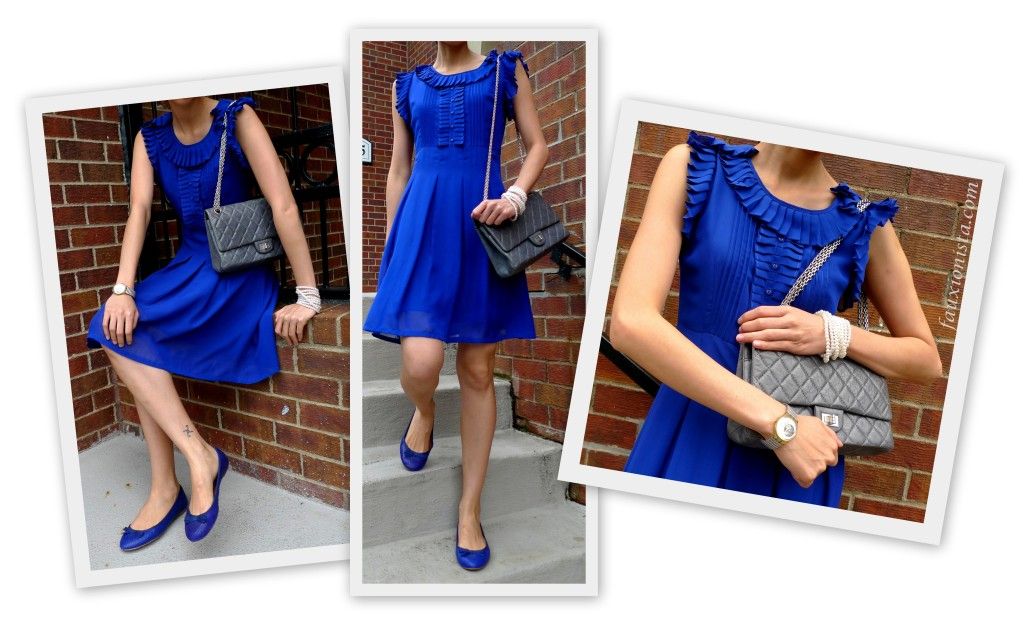 Dress: Cultivation from Isetan 2011
Shoes: ZARA F/W 2011
Bag: Chanel Anniversary Reissue 226 in Gray 2005
Bracelet: H&M 2011
Watch: Swatch
I have to say when I bought the ZARA ballet flats, I bought it because I liked the color. But lo and behold, it's almost a 100% match the tone of blue with this Cultivation dress! I guess it's just meant to be!