While most females consider a little black dress aka LBD to be a classic staple in their wardrobe, I consider the little white dress, LWD to be a classic instead. I have my reasons for it; since I am skinny, I shy away from wearing too much black for fear of vanishing into thin air! Thus, I prefer white for the most part and needless to say, I have quite a fair bit of white clothing.
Summer is quickly drawing to an end and here I am trying to maximize my LWD wear by accessorizing it with two different sashes…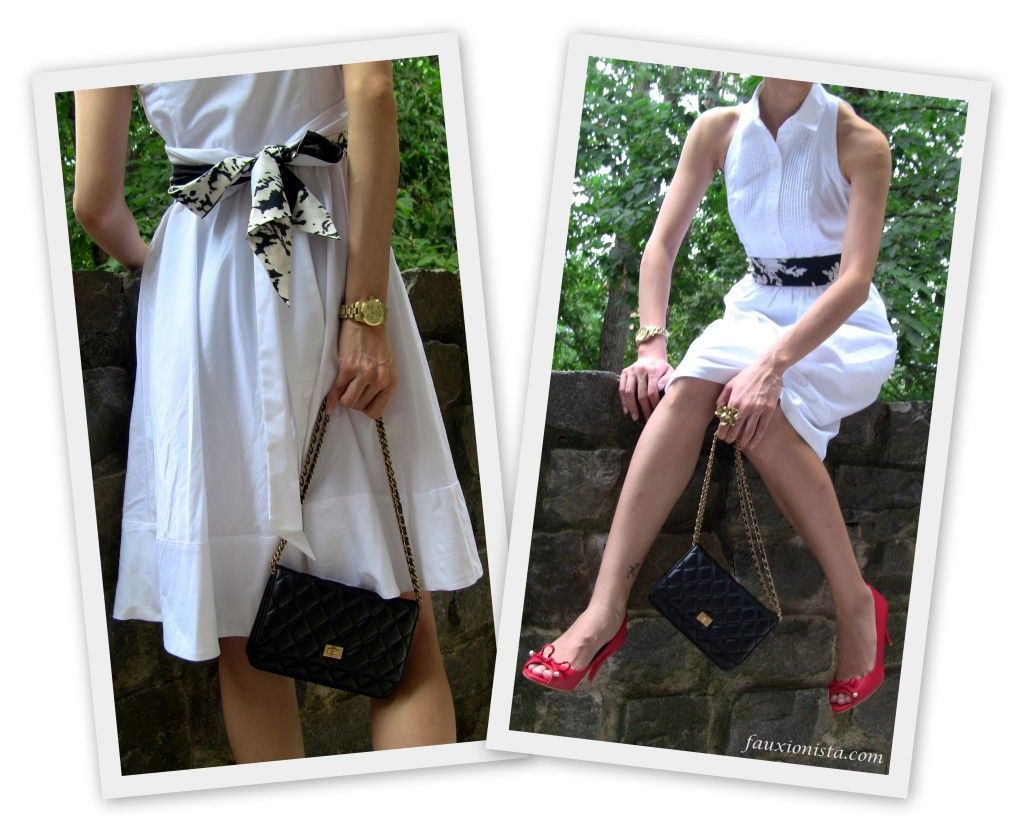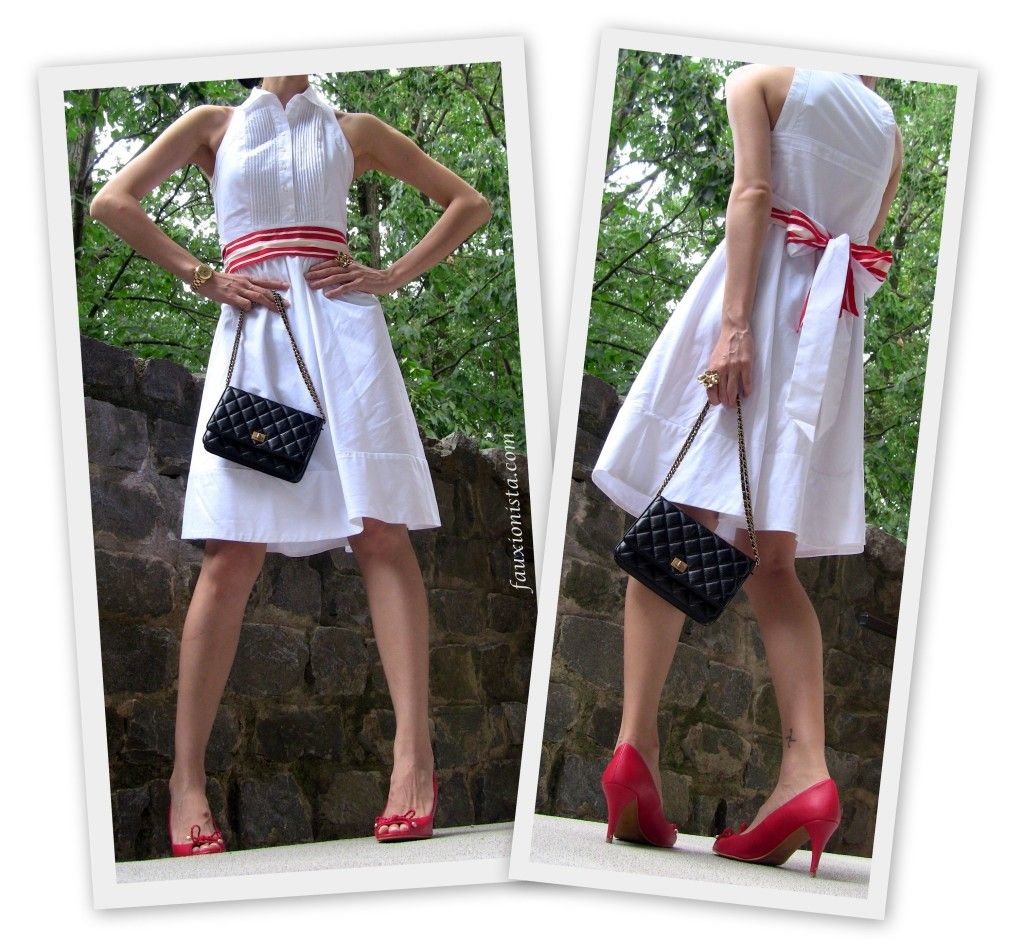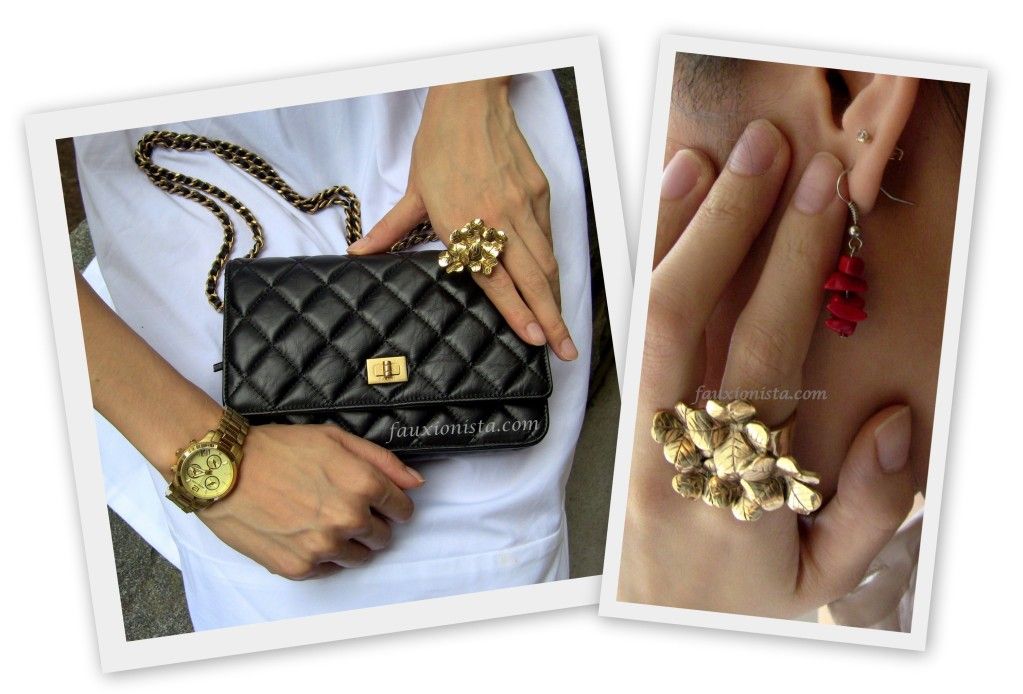 Dress: ZARA S/S 2010
Sash: Ann Taylor 2006 (black & white) & Club Monaco 2009 (red & white)
Shoes: ZARA S/S 2011 exclusive to Malaysia & Singapore
Bag: Chanel Reissue Wallet on Chain F/W 2009
Earrings:  Bought from Uganda
Ring: YSL S/S 2011 (sis')
Watch: Michael Kors MK 5384
Do you have a LWD?