According to the Luxury Society, handbags have become one of the most coveted items in luxury goods market.  The top 10 most searched handbag brands are as follows:
Quite frankly, I have to say that I am appalled that Coach is ranked no. 1 but at the same time, I can see how that is the case. While not entirely in the luxury category, it is still at a higher price point than regular bags, making it more "affordable" to those who covet to own a designer piece. Let's just say I am not a fan of their bags even though the Fall/Winter 2012's return to Legacy collection is a much better line than their monogram collection. (I am not a fan of monogram anything for the most part and tend to shy away from purchasing anything of that nature.)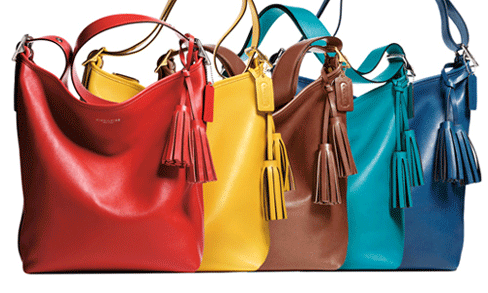 Pic taken from Racked
Of the top 10 brands, I was expecting Hermes to be ranked higher and a little surprised that Celine didn't make it to the list. The scarcity of the Luggage totes and Phantom bags has most fashionistas on waiting lists much like Hermes! I am not one of them though, as I am happy and content with my current capsule collection of bags. In fact, I just added one from one of the top 3. Can you guess which? (I will likely do a reveal when I receive it!)
Do you own any bags from the top 10 brands?