Quick run to the mall for some lunch at Elevation Burger in a stripes & polka dots outfit (again!).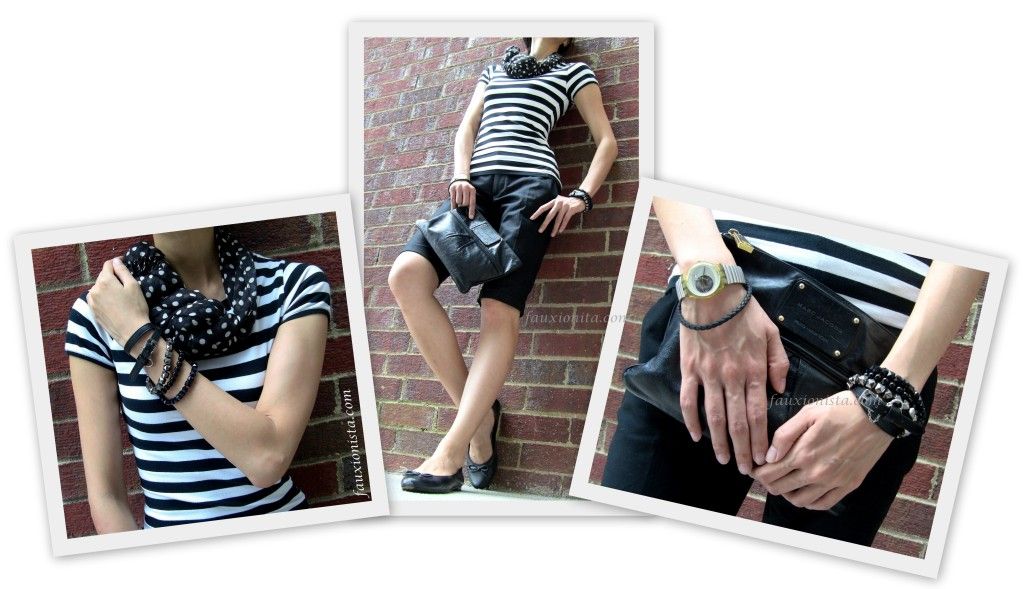 Top: ZARA S/S 2010
Shorts: ZARA S/S 2011
Shoes: Off 5th Saks F/W 2009
Bag: Marc Jacobs Palais Royale Pouch S/S 2008
Scarf: Old Navy 2012 (Use FALLCALLS for 30% off; ends Sept 3)
Bracelets: H&M 2011
Watch: Swatch circa 2000
I love the Old Navy polka dot scarf that I bought last month as it is much softer than the Ann Taylor scarf that I originally wanted. In my opinion, here's a case where the "beer budget" truly won! Definitely packing this with me for my Fall vacation!