On the last day in Oslo, I planned on visiting the Akershus Fortress and taking pictures of the Oslo Operahuset in daylight. But on my way to the latter, I got distracted by various museums! But before I forget, I started each day during my stay at the Rica Victoria Hotel in Oslo with a healthy, hearty breakfast spread. Here's what I had…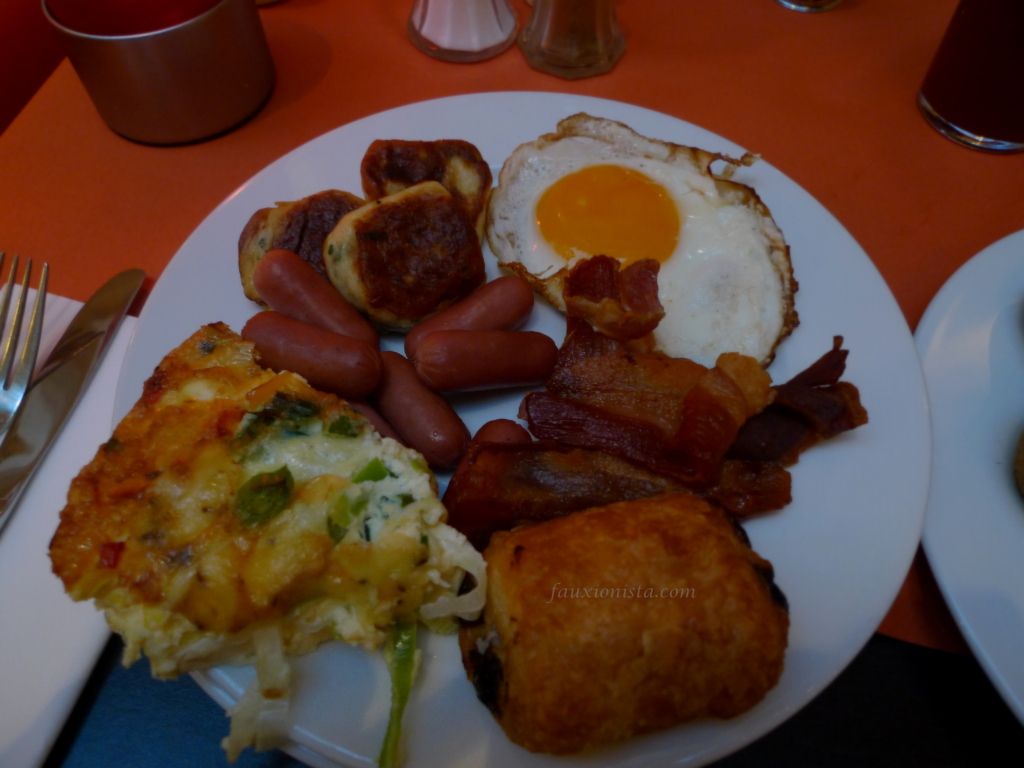 Baked eggs with scallion & cheese, sausages, fishcakes, fried egg, bacon, & mini chocolate croissant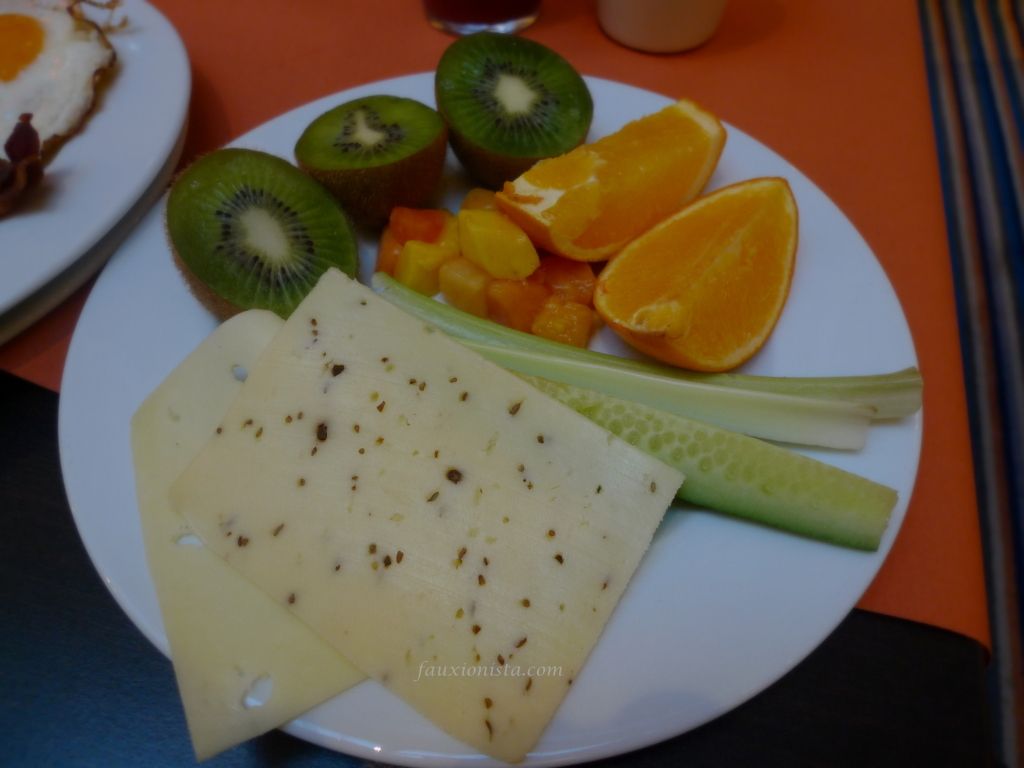 Cheese, cucumber sticks, orange wedges, kiwi fruits, and diced melons
I also washed down the breakfast with a glass of yoghurt drink and smoothie each day! Heh. The first stop for the last day in Oslo was the Akershus Fortress. The construction of the fortress first began back in 1290s!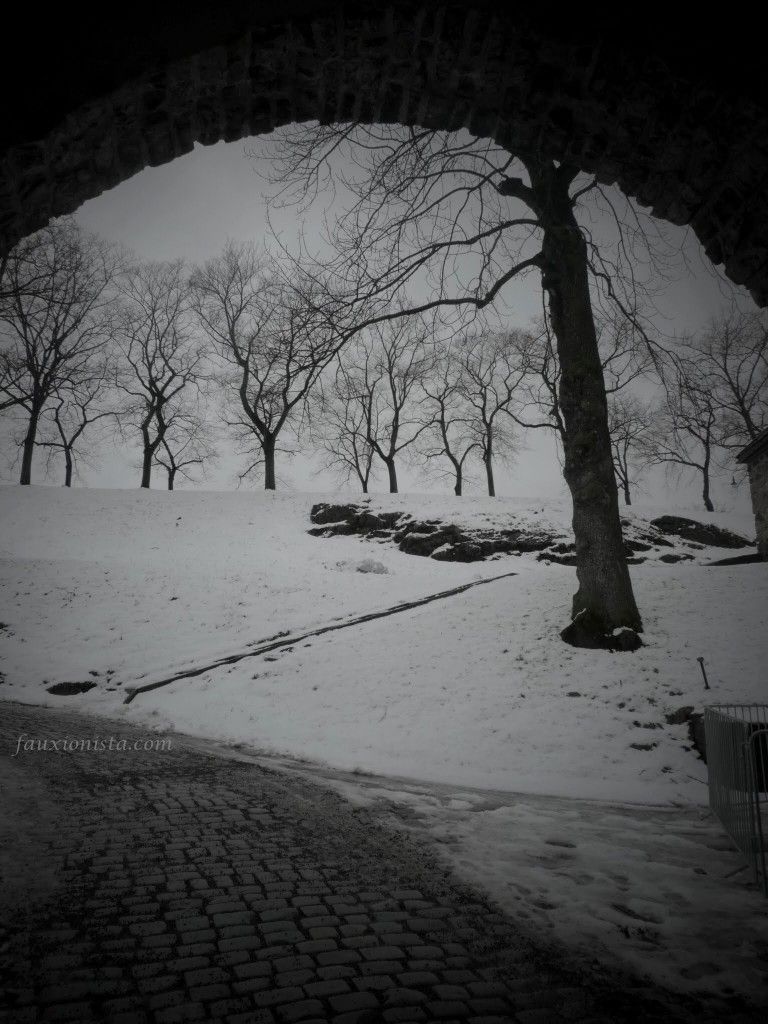 One of the many arches in the Fortress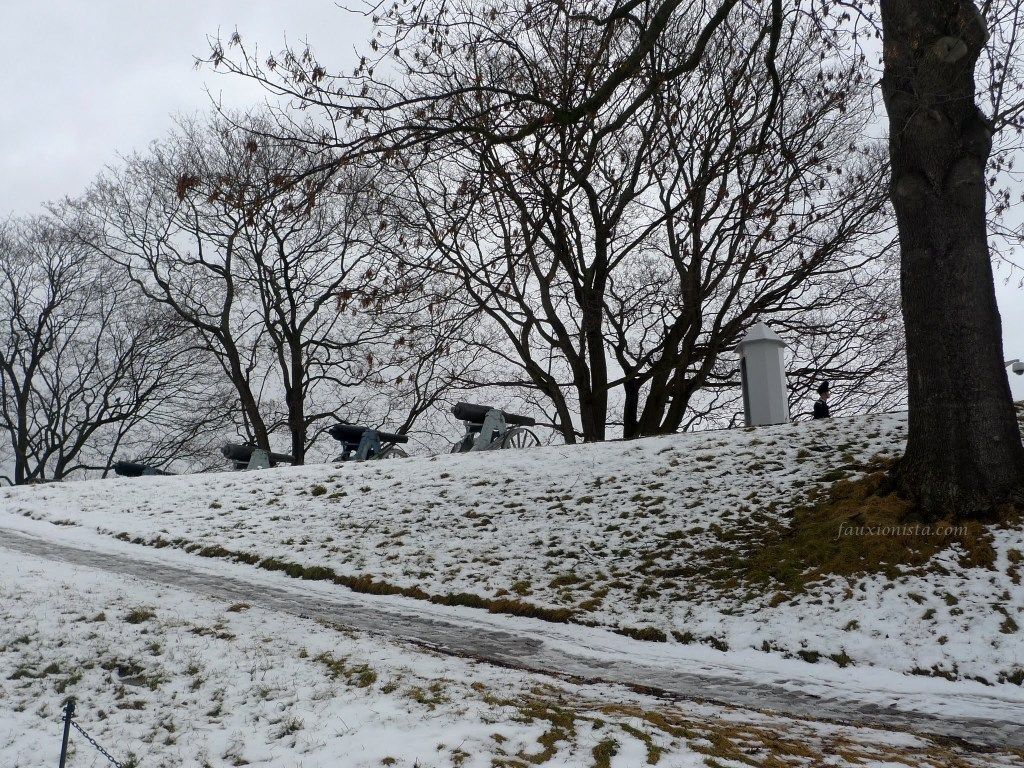 Canons surrounding the fortress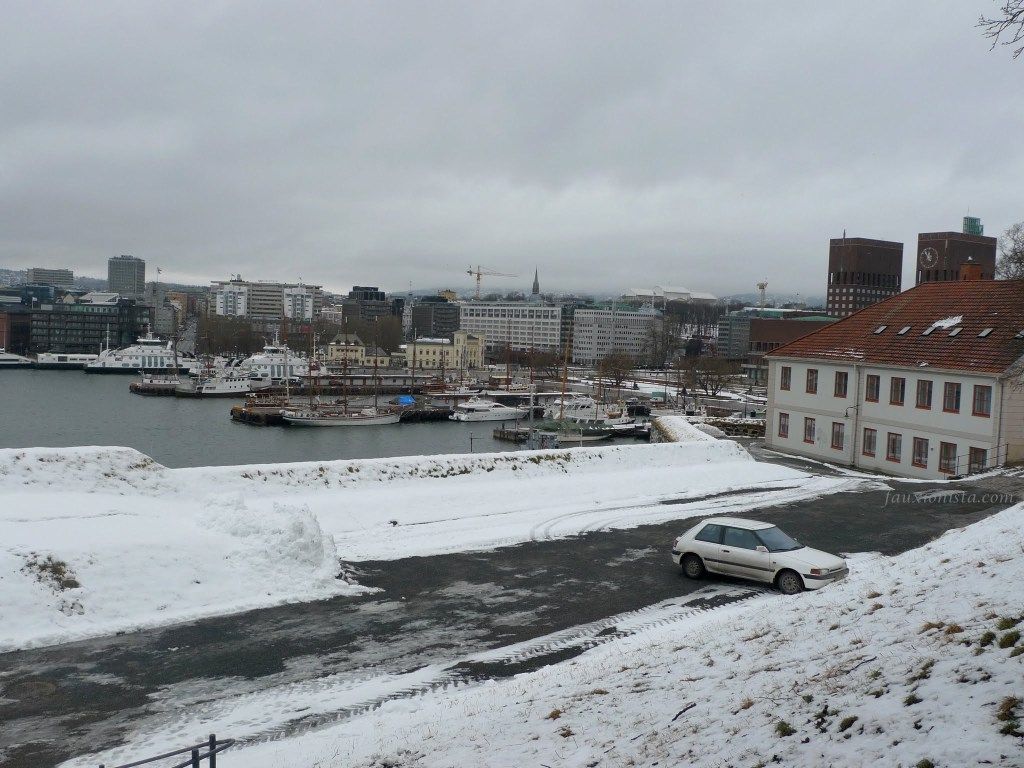 View from the Fortress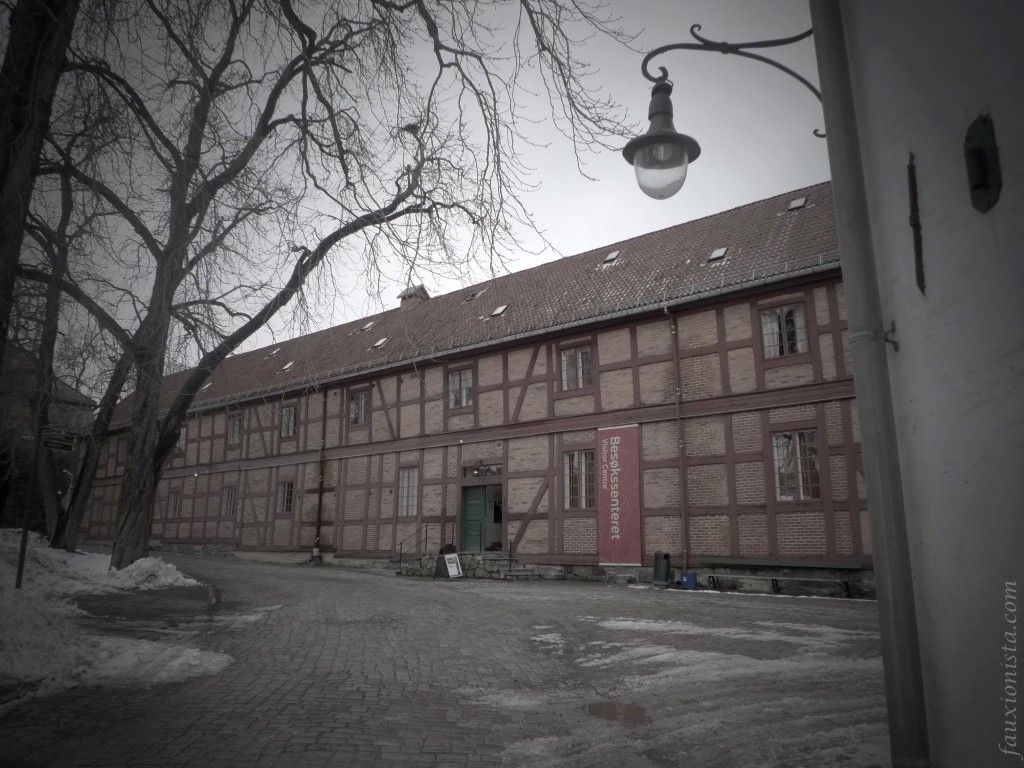 The Visitor Center that was housing the Prisoner Exhibit back in March
While walking to the Operahuset, I came across the National Architecture Museum and decided to stop by. (I have recently began a fascination with architecture, more on the aesthetics than anything.)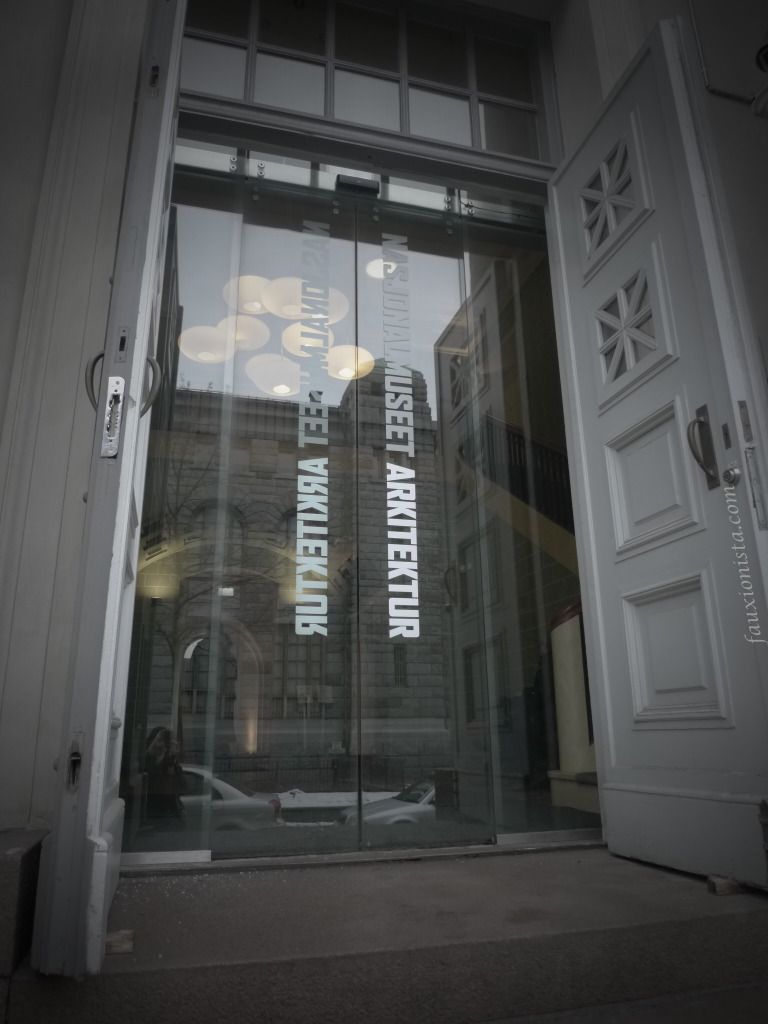 Entrance to the National Architecture Museum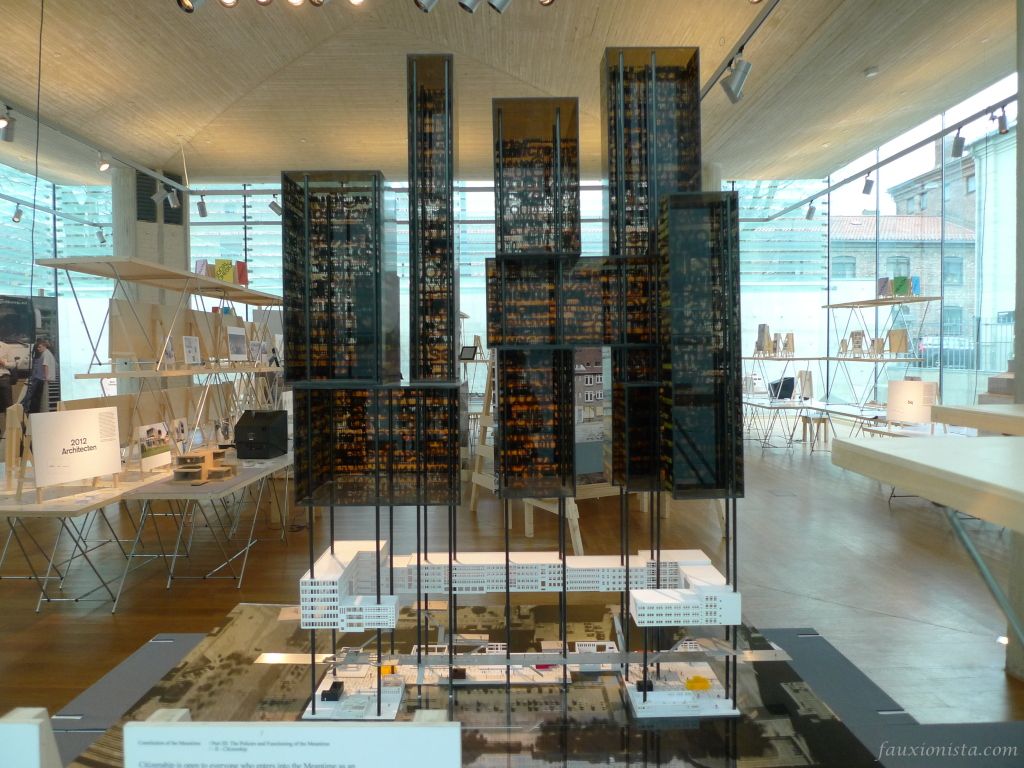 One of the exhibits, Architecture of Consequence in the museum
As I continue to head toward the direction of the Operahuset, I came across another museum, the Contemporary Art Museum, Museet Samtidskunst.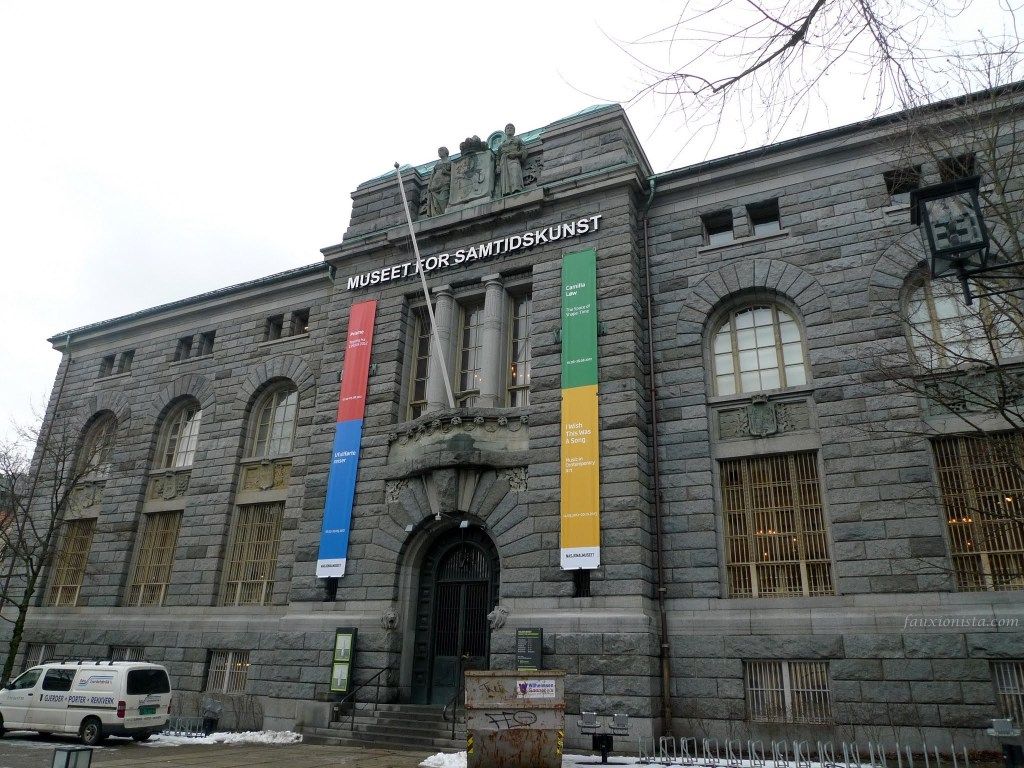 The Contemporary Art Museum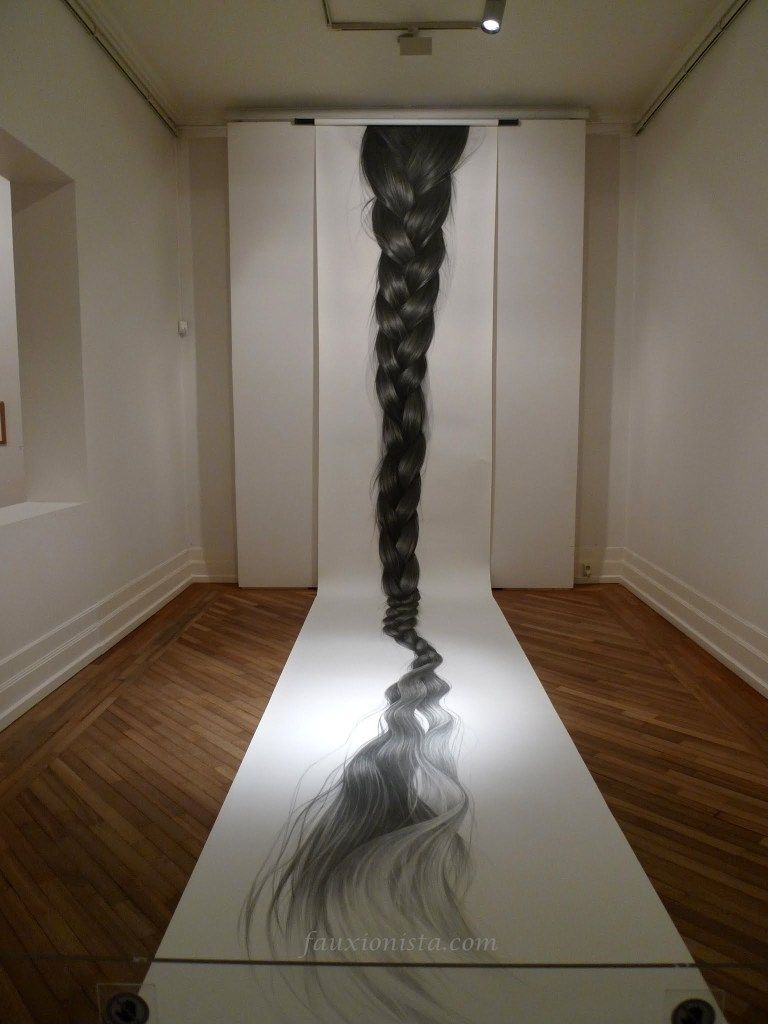 Life Strands 2004 by Zhang Chun Hong, drawn using charcoal and graphite on paper
By the time I was done exploring the Contemporary Art Museum, it was starting to get late. However, I decided to continue walking towards the Operahuset regardless, but by the time it was in sight, I no longer had any will to walk as my feet were starting to ache, so I turned back to the hotel instead. I met up with G at the hotel as he left work earlier in order to catch our flight to Stockholm for the weekend.We then headed picked up our luggage at the hotel and headed to the closest T-bana. On the way to the T-bana, I snapped one last pic in Norway, the Parliament Building.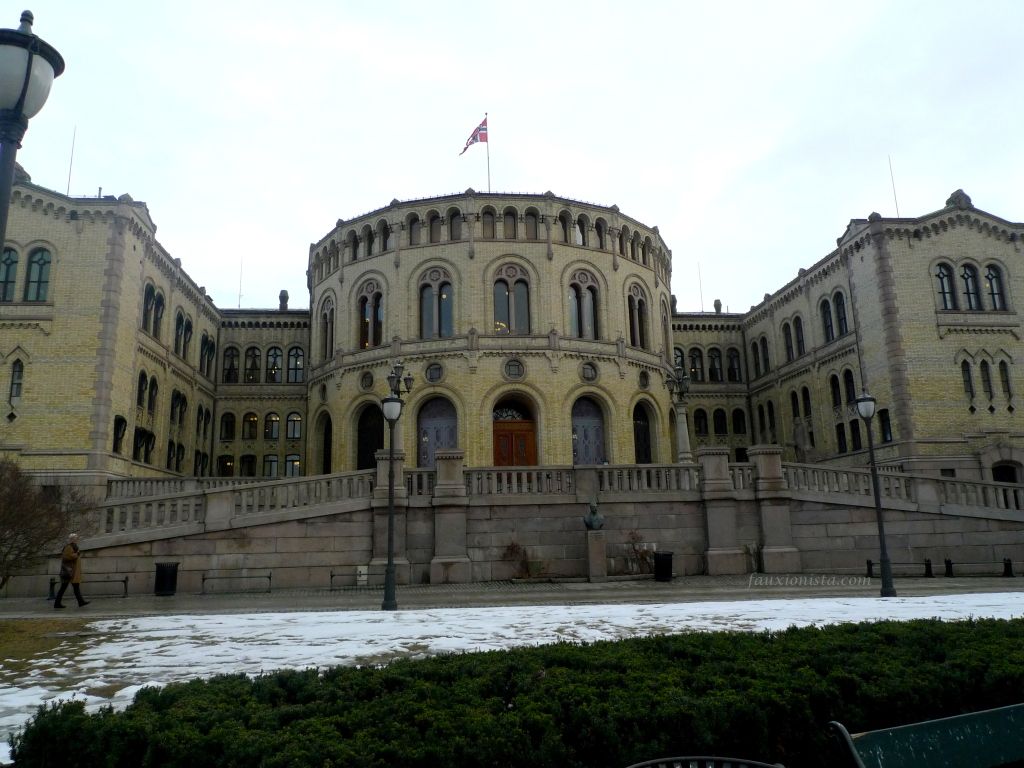 National Parliament Building in Oslo
Overall, I had a great time in Oslo and I highly recommend buying the Visit Oslo Pass as that enabled me to visit all the museums and utilized public transportation more cost efficiently. (We bought ours through Viator, which was slightly cheaper.) I look forward to going back for another visit or two to explore the beautiful fjords especially Bergen and hiking in Bessagen!
I hope you enjoyed reading this, and I'll try to post our weekend (more like a day) in Stockholm soon!