One of G's uncles has an annual clam bake/surf and turf family event and I was invited to tag along this year. We took the Amtrak train up to New York early in the morning and arrived at his uncle's place in the afternoon. Being the glutton that I am, I had a grand time stuffing myself with lots of seafood and it was nice to meet G's relatives. Here's some pics to share…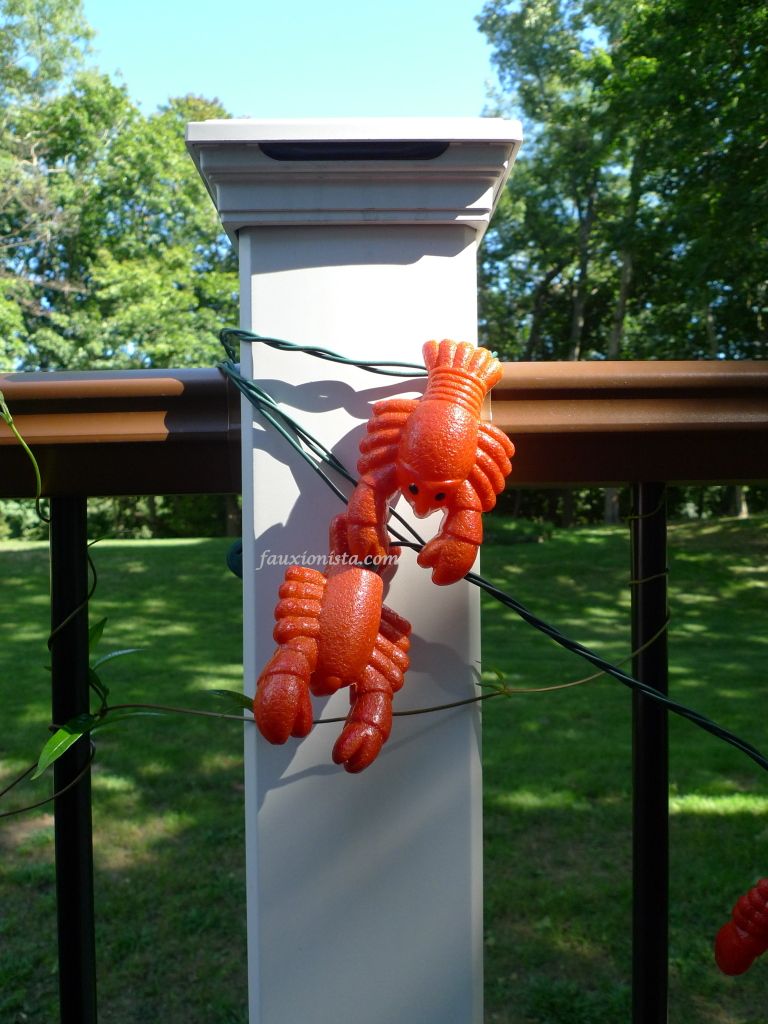 The adorable lobster light decors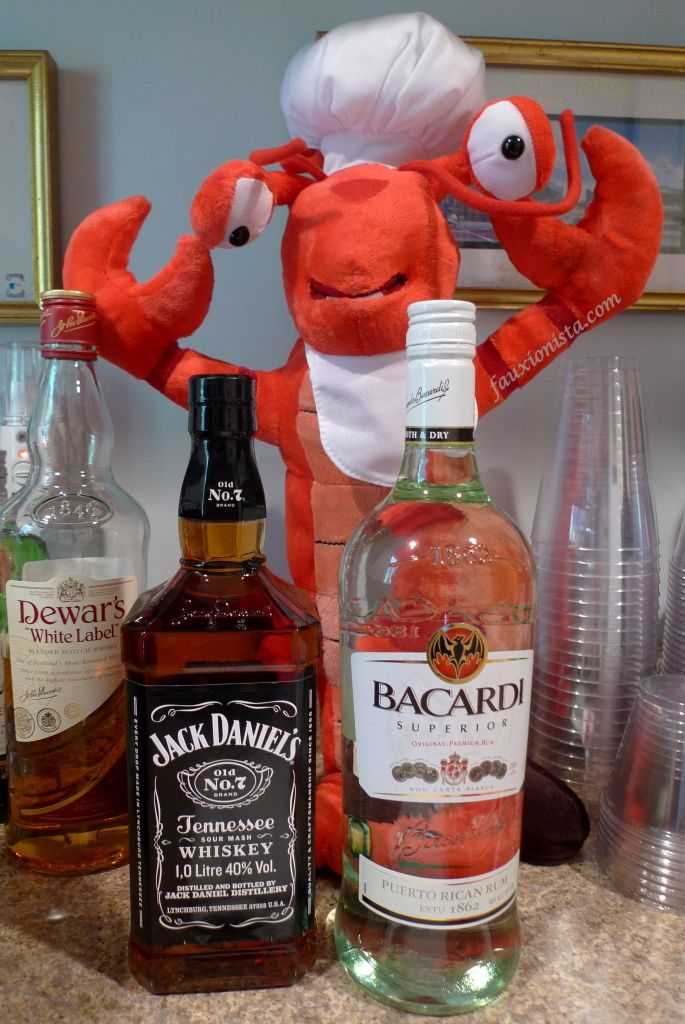 Lobster guarding the alcohol!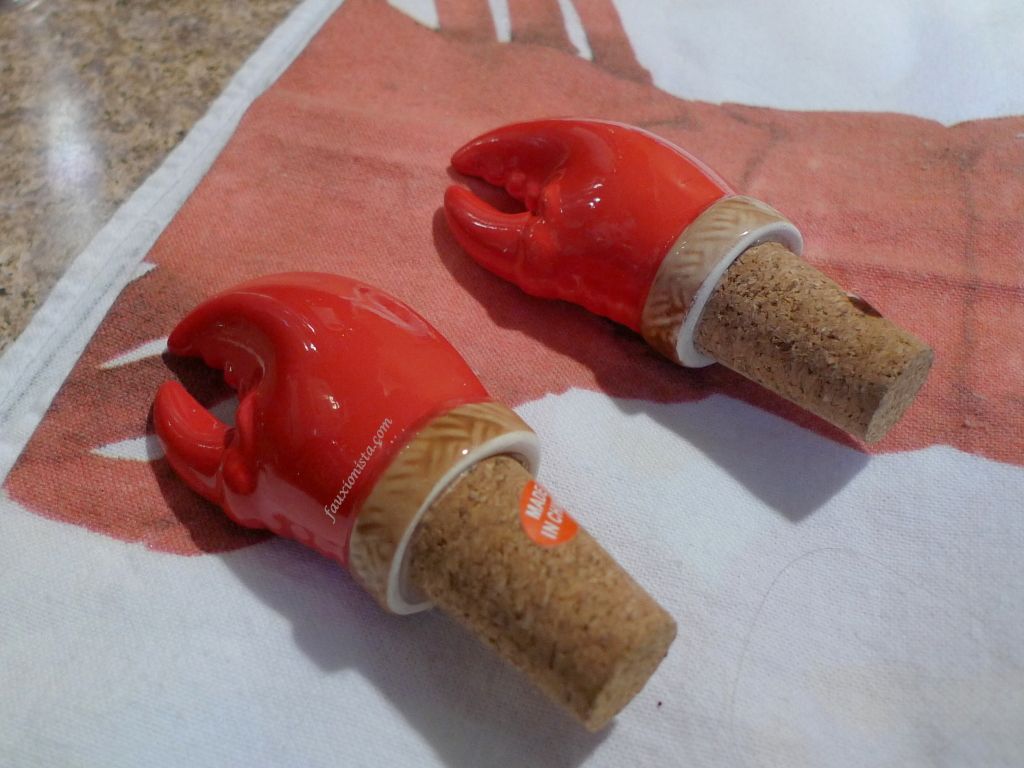 Lobster claw wine stoppers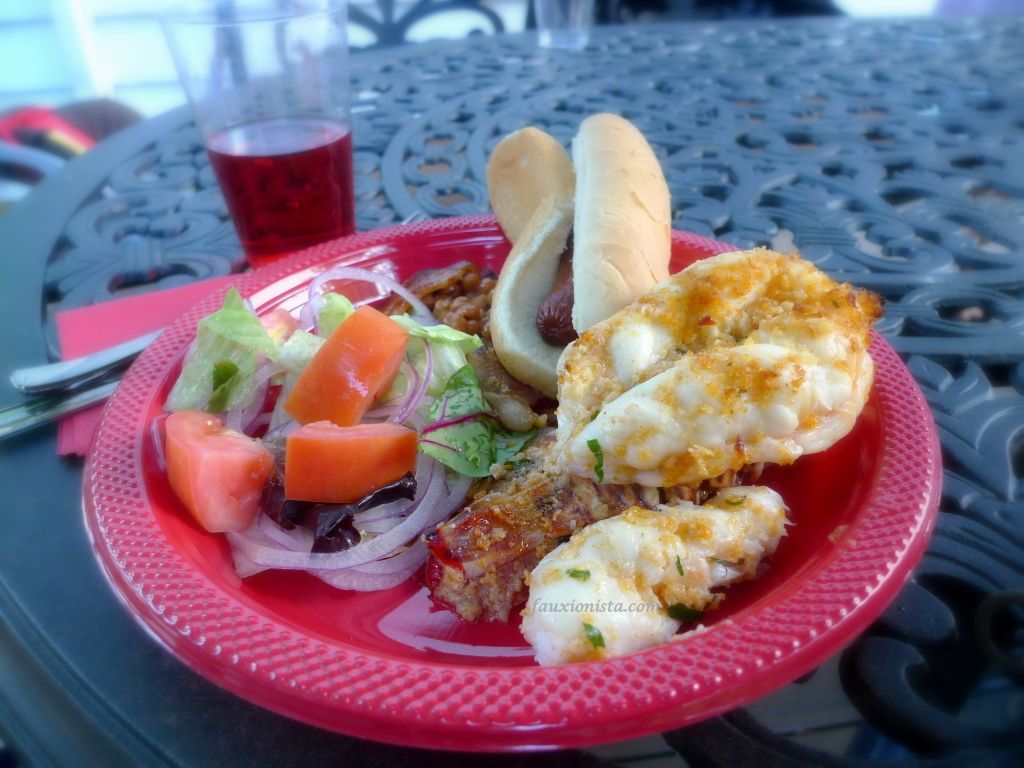 Salad, hot dog, and of course lobster for main course (while waiting for the main course I had wolfed down one too many clams and jumbo shrimps & forgot to take pics of it!)

My outfit for the day sans Miss Sofia
Dress: White Circus (mentioned here)
Blazer: ZARA S/S 2009
Shoes: Banana Republic S/S 2006
Necklace: Forever 21 2008
Ring: YSL Clover Cluster Ring S/S 2011
Watch: Michael Kors MK 5384
We were supposed to spend the night in a hotel nearby but there was a snafu with our reservation. The hotel was overbooked and there were no rooms left for our reservation. Luckily, G's relative who offered us a ride to the hotel took us in for the night! It worked out well since she lives in the city and we had plan on going into the city the next morning to walk around. I'll blog about that in a separate post!