It's another warmer Fall day, so just a light cotton silk blend scarf to keep the neck warm in the cooler temperatures in the morning.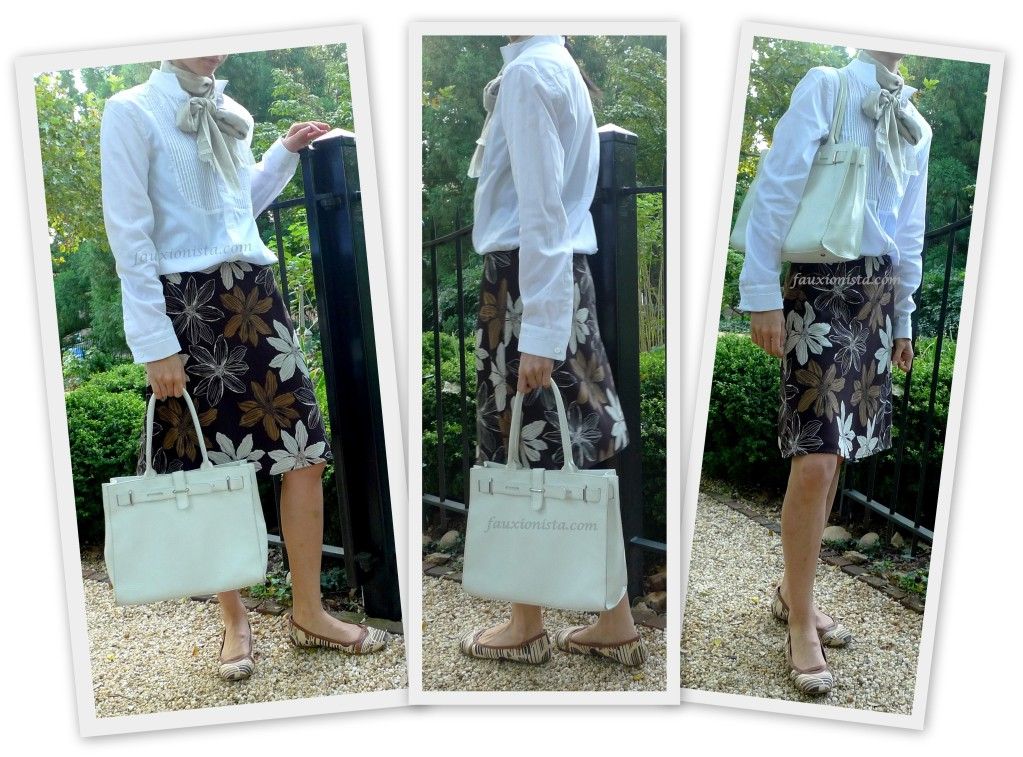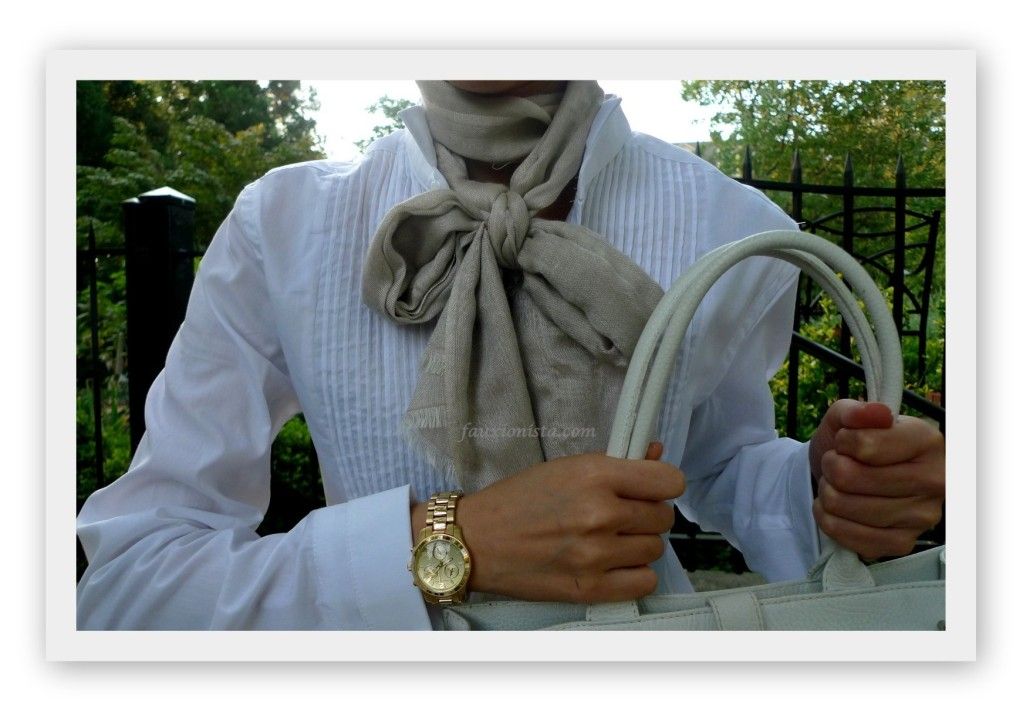 Top: H&M Men 2010 (black version here)
Skirt: Old Navy

(thrifted from Goodwill)

Scarf: Banana Republic S/S 2011
Bag: Thrifted from Second Time Around in Boston 2006
Shoes: Banana Republic S/S 2006
Watch: Michael Kors MK 5384
I have to say that this scarf found me as I was merely accompanying a colleague to check out Banana Republic during lunch break. As my colleague went up to the cashier to ring up her items, a sales associate asked me if I'd like to buy the scarf. I had no intentions of making any purchase but I guess she saw me wearing my Marc Jacobs scarf and tried her luck.First thing I did was check the price tag, of course! It was $6.97 and the fabric felt very soft and comfy, so the rest is history. It's a great neutral color and perfect for transition weather and I have been wearing it quite a fair bit since purchase.
Do you have any items that found you?