Yes, I'm wearing white pants after Labor Day. That age-old rule does not exist in my style book! Heh. Here's an outfit to a housewarming party today.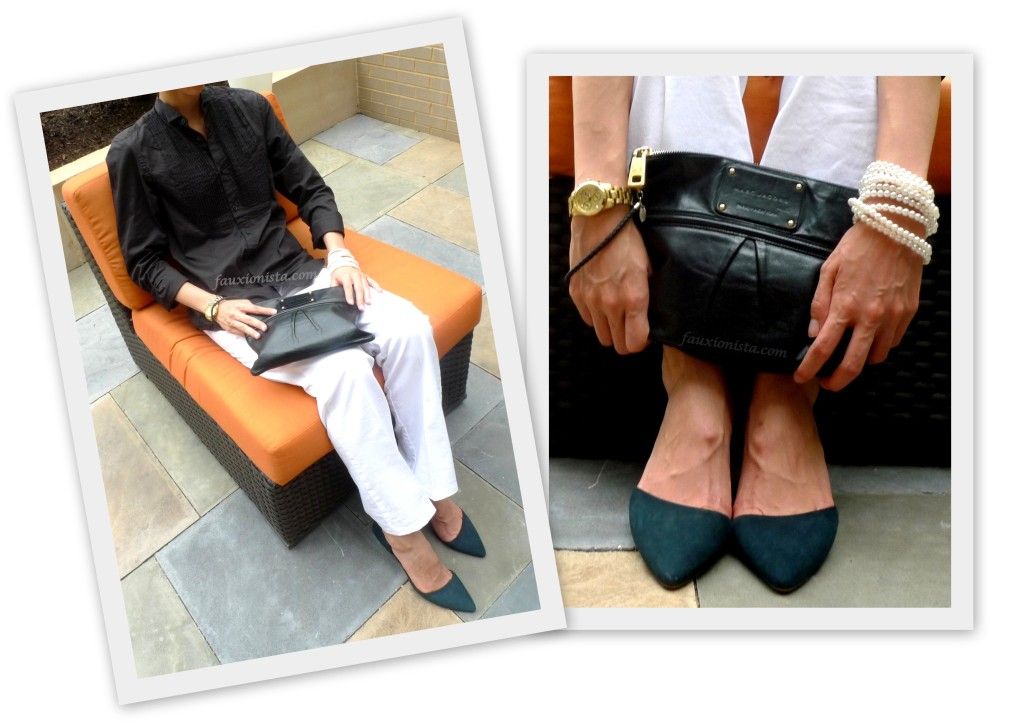 Top: H&M Men 2010
Pants: Vintage

(Giordano bought in 1999!)

Bracelet: H&M S/S 2011
Shoes: ZARA S/S 2011
Bag: Marc Jacobs Palais Royal Pouch S/S 2008
Watch: Michael Kors MK 5384
Do you wear white after Labor Day?