This Fall has been much colder than the previous year or perhaps I'm just spoiled from a balmy Fall last year. I have pulled out my thicker sweaters and here's an outfit paired with one of it.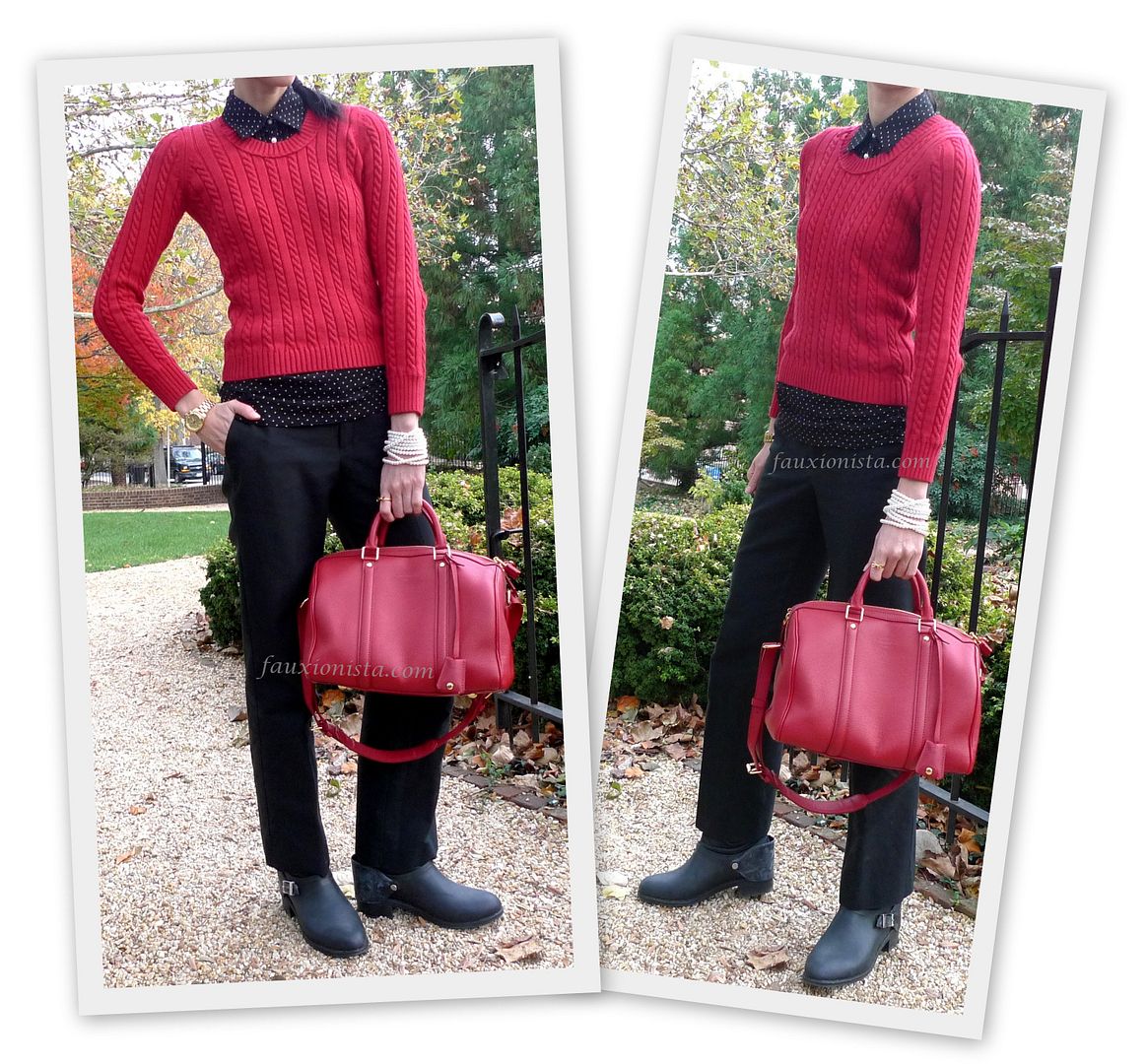 On a side note, I am still trying to get back to my regular schedule on blogging. It has been rough as October was a bittersweet month filled with good and less-than-stellar memories. Also, it doesn't help that the day is getting shorter and a lot of times there isn't much light in the morning let alone evening!
In any case, kindly bear with me as I work my way back into my regular schedule. I still have my New York and Paris trips to blog about that I am getting behind! Well, hopefully I'll be able to sort through them this weekend.
Happy Pre-Friday! 😉