My family (minus my brother) came to visit me in early October (in DC) before we adjourned our family vacation to New York and Paris. My brother was able to meet us in New York as he managed to request for his flight schedule to New York to be at the same time as we were visiting. (Yes, my brother is a commercial airline pilot.) We were there for 3 days before we departed to Paris (minus my brother as he flew back).
It rained almost the whole time while we were there and since we have all done all the touristy attractions, we stuck to a relaxing schedule of eating and shopping. It was however, the first time for us with the exception of my brother to visit Chelsea Market a chill place with restaurants and a few retail stores thrown into the mix. (WARNING: Picture heavy post!)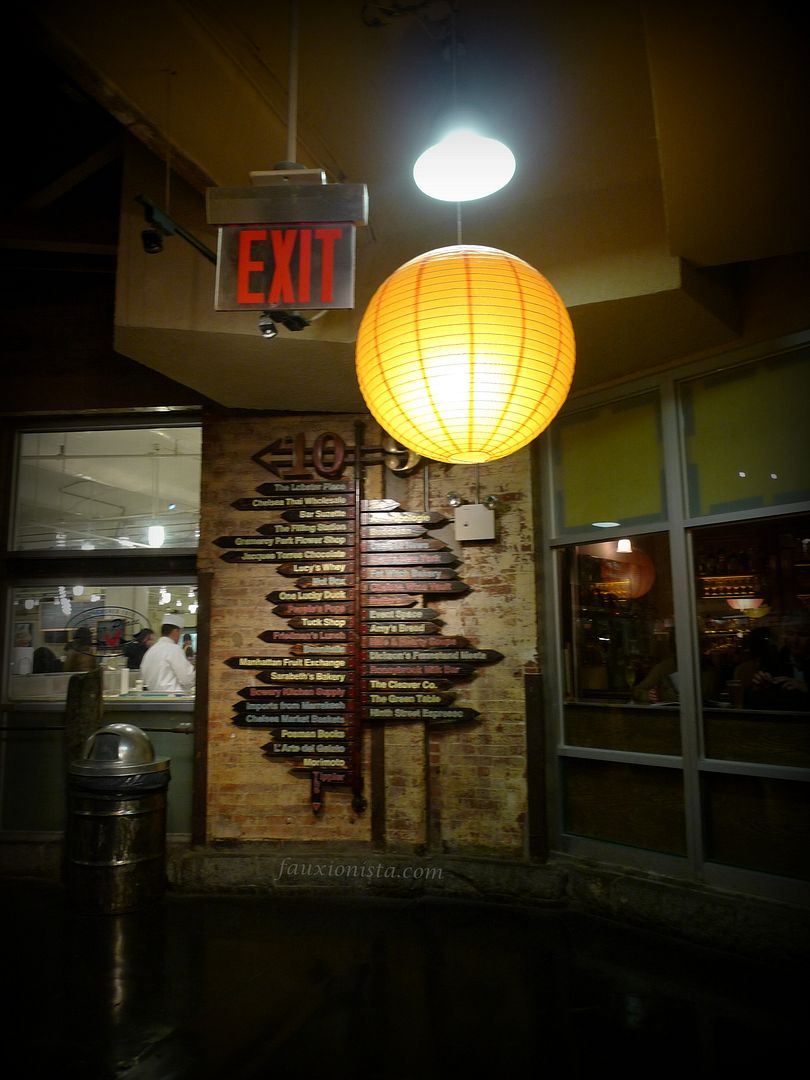 Direction Board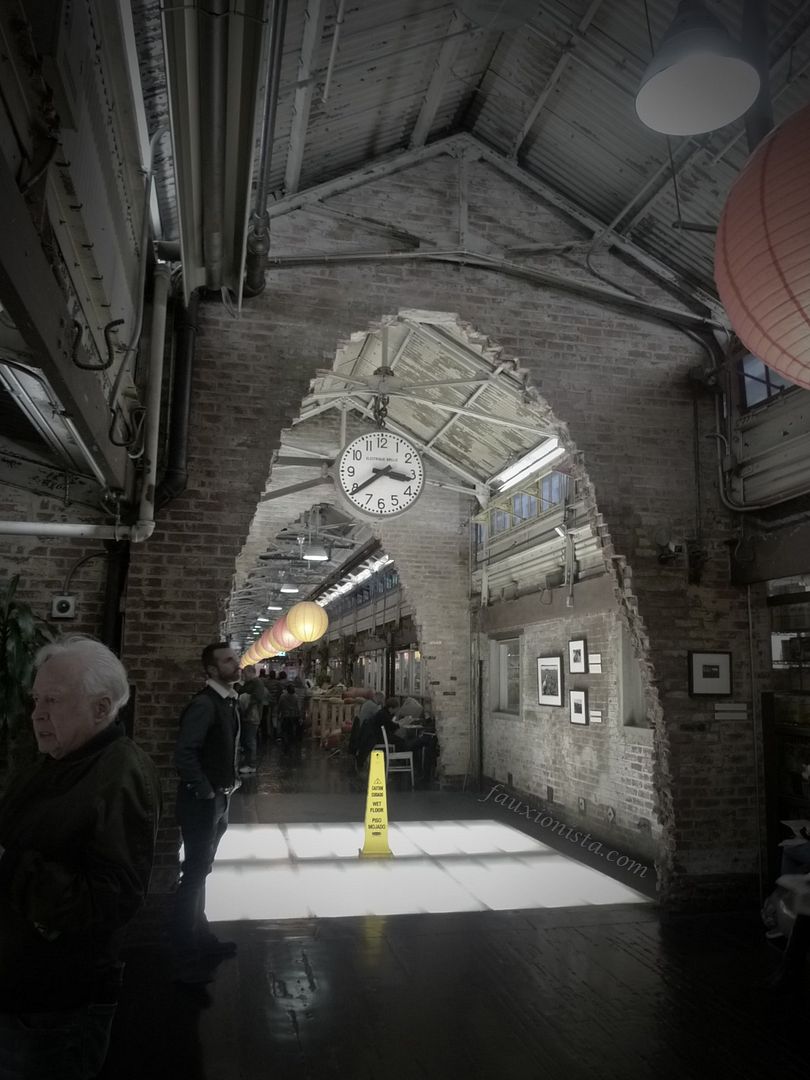 Clock in Chelsea Market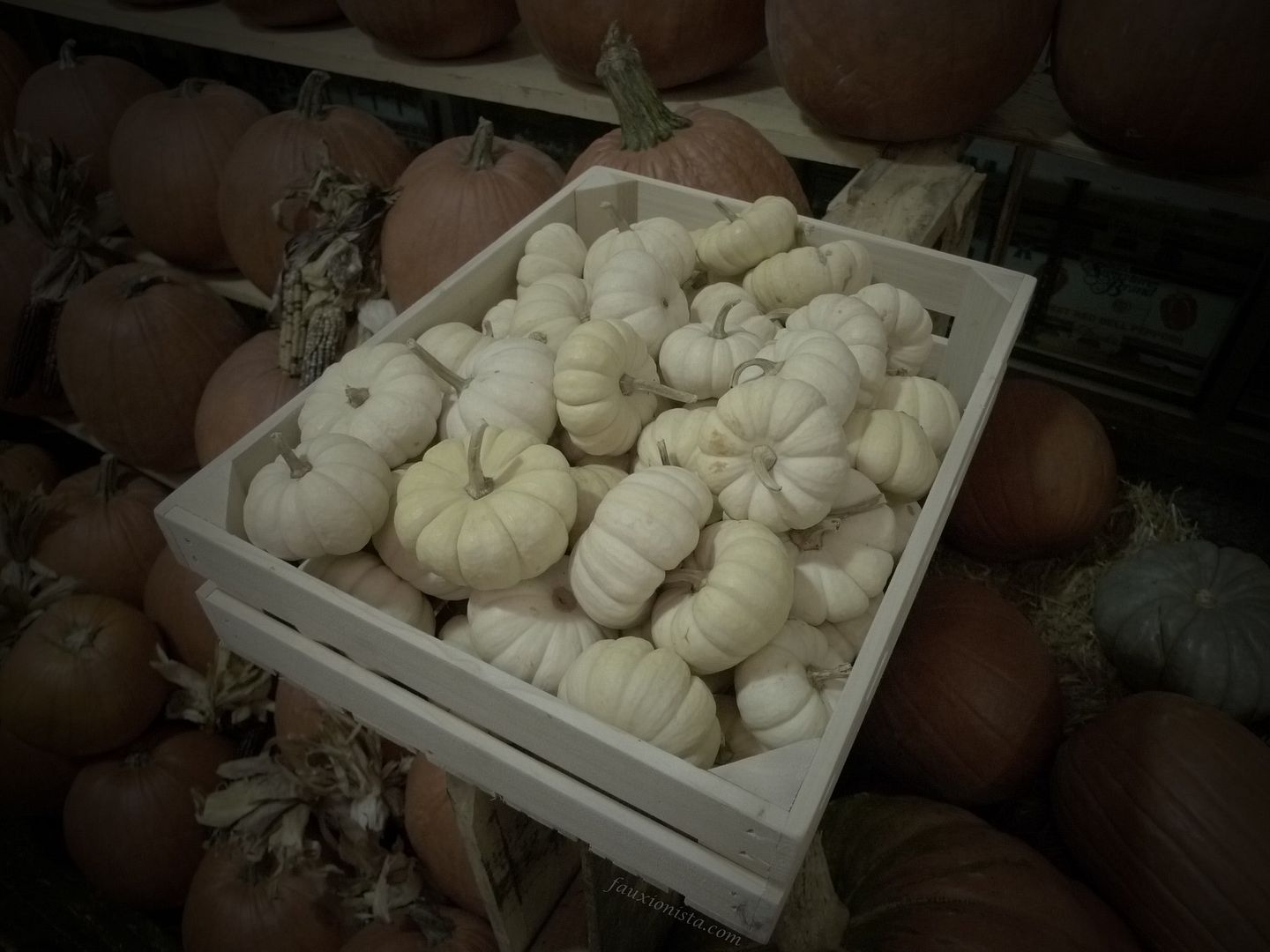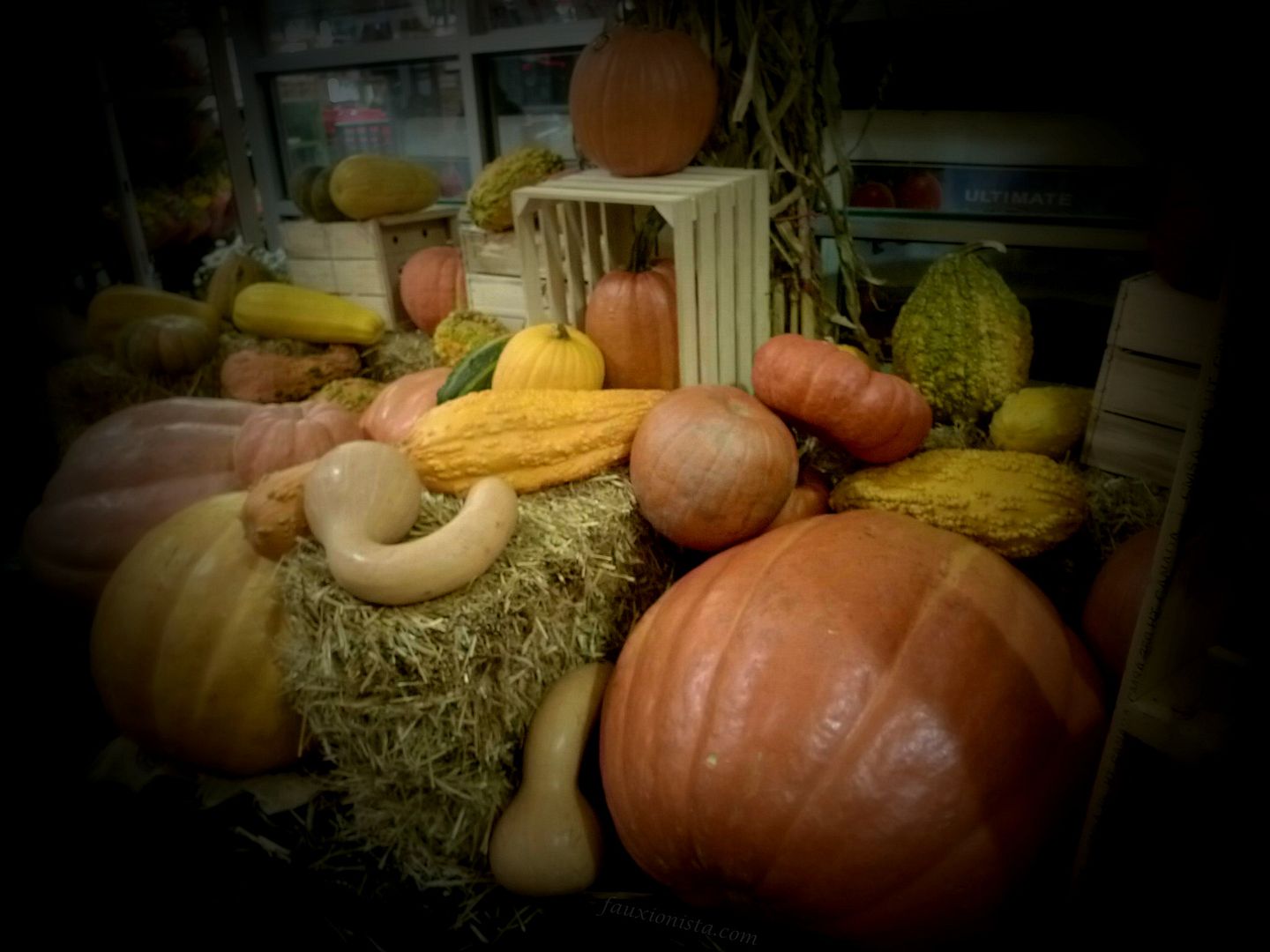 Fall Pumpkin Decor in Chelsea Market
We also went to Times Square as my mum wanted to snap some pictures. I'm only sharing two of which one is from last year's Thanksgiving!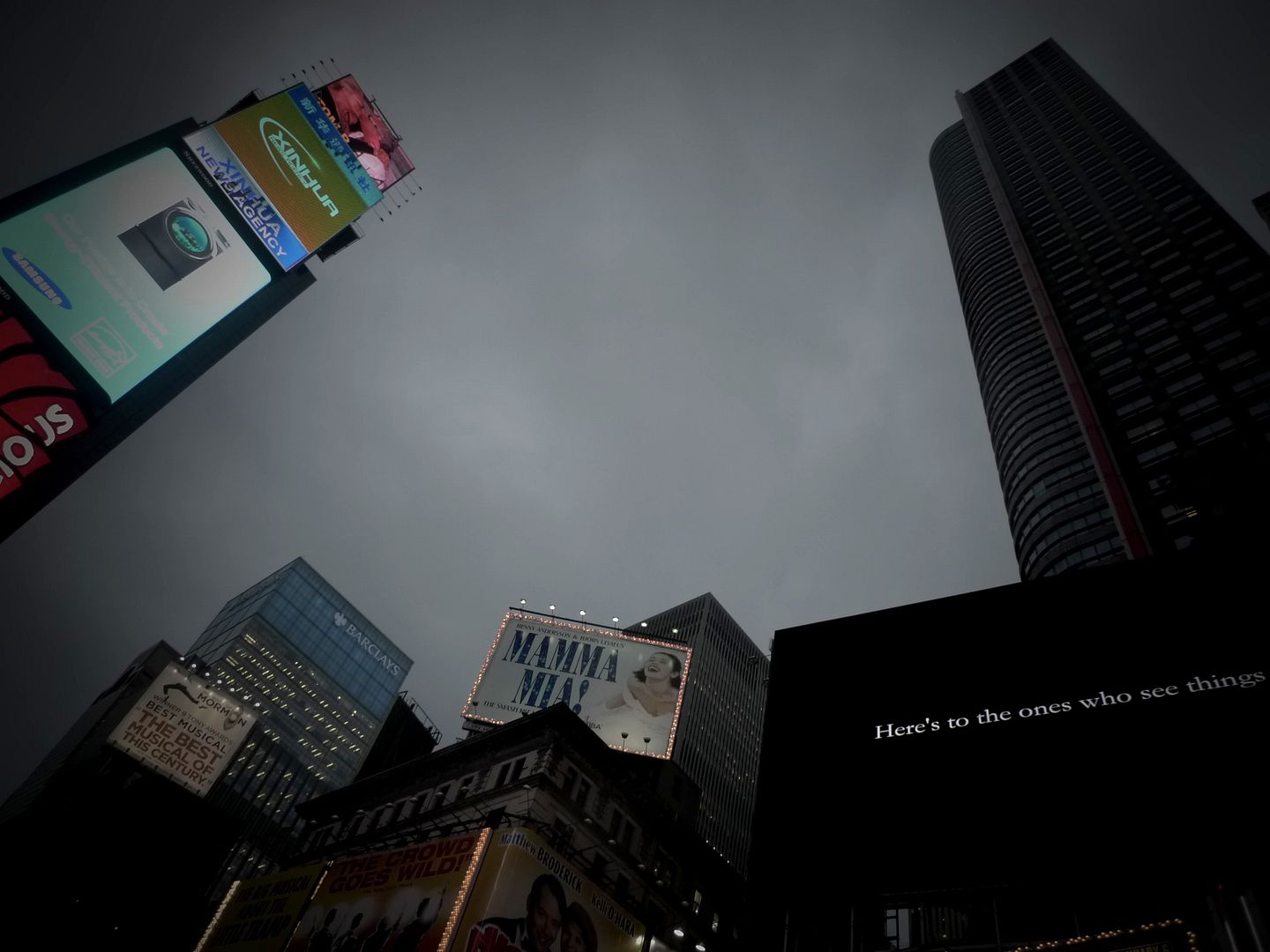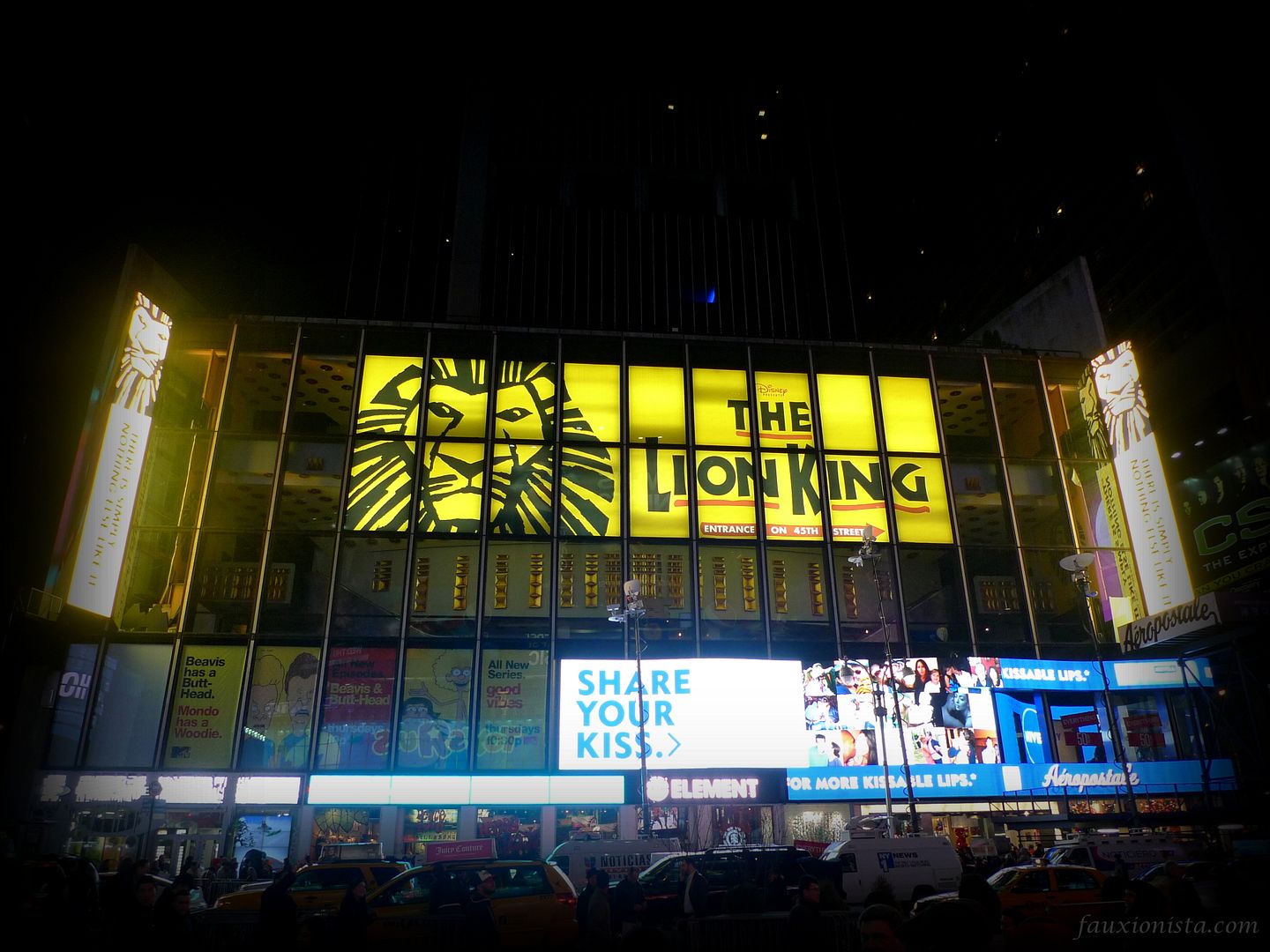 Times Square New York
Artsy shots of the subway on 49th Street…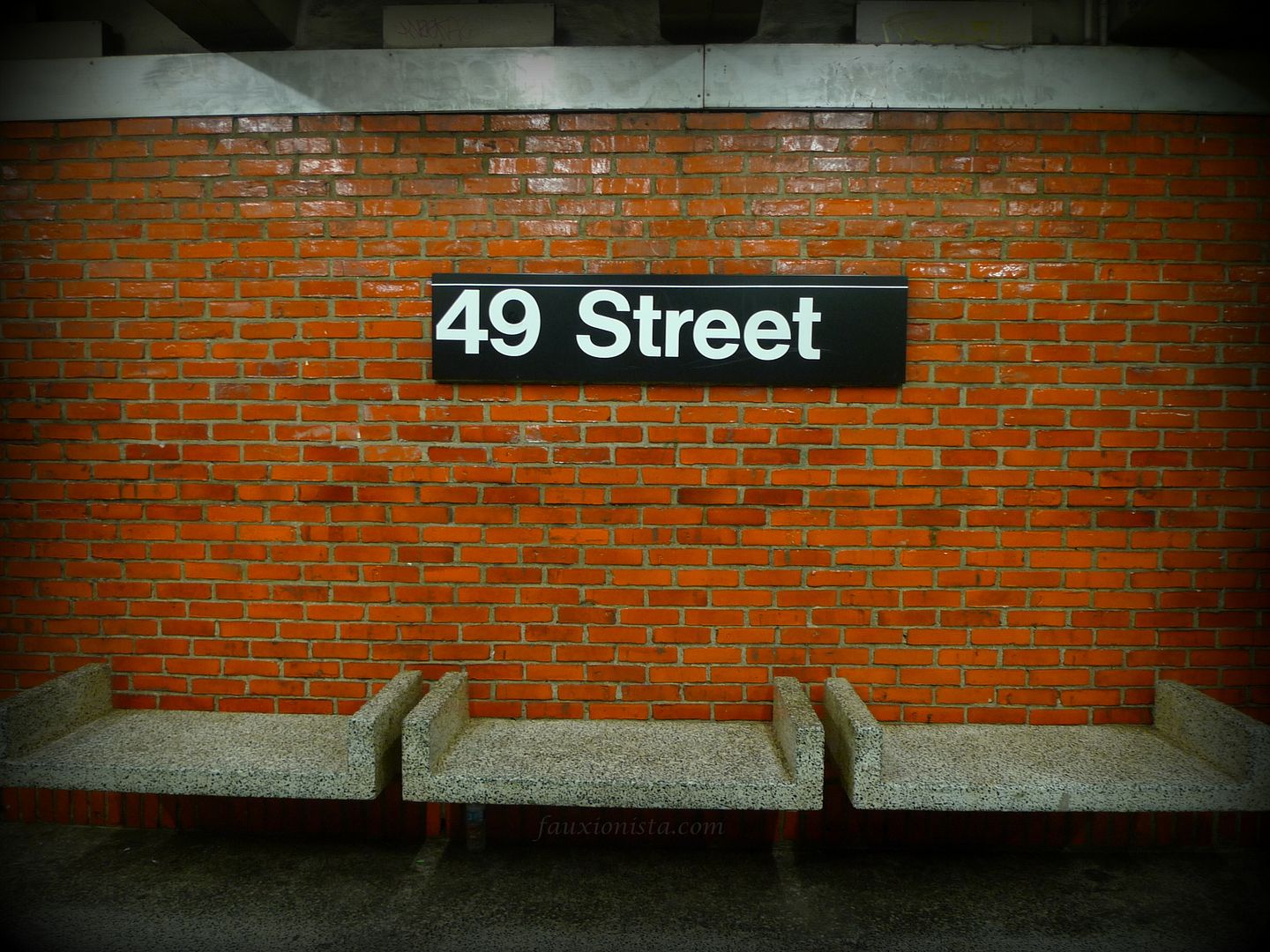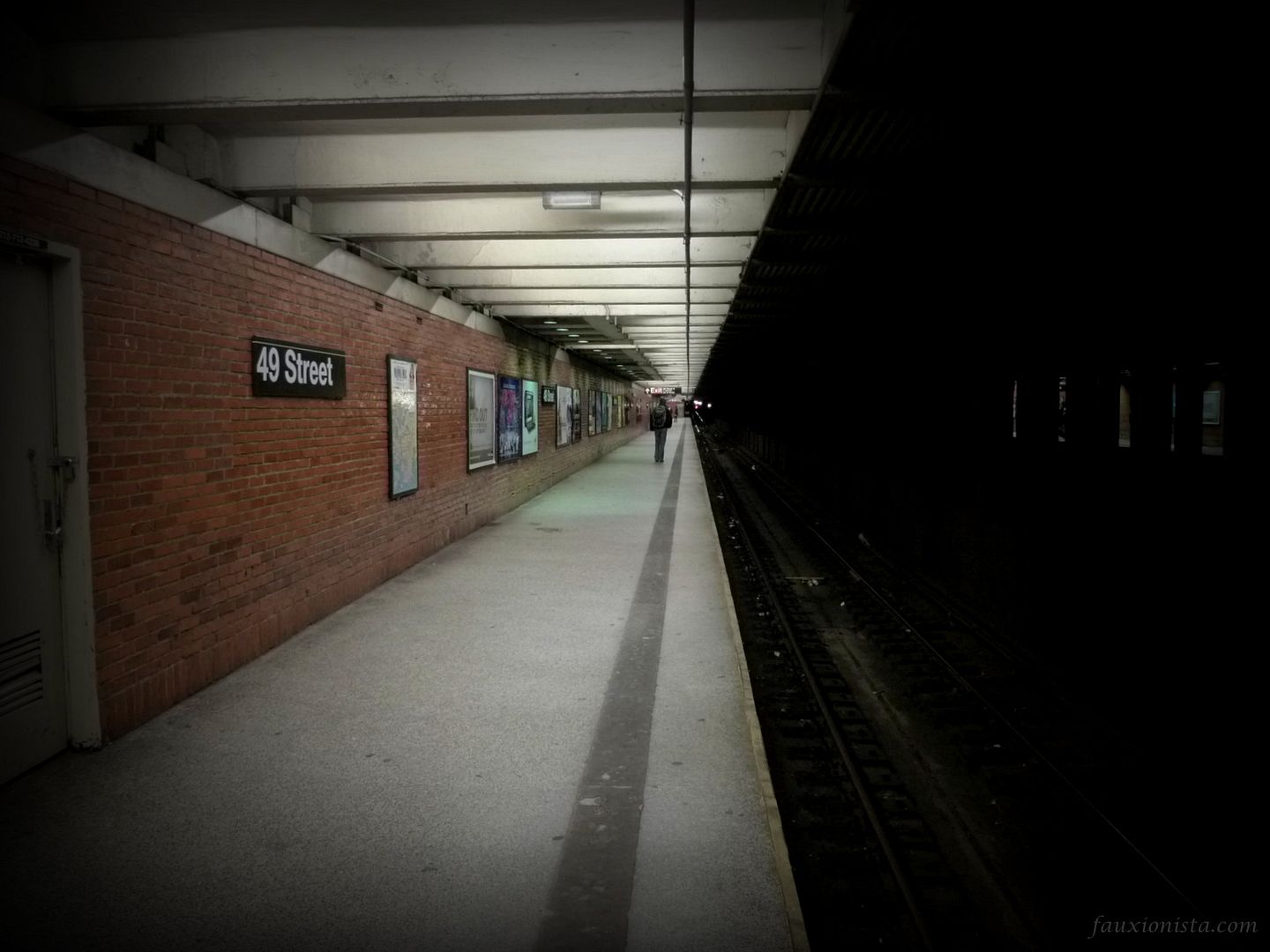 …and of course, some delicious Korean food that we had in New Wonjo in Koreatown aka K-town. (I didn't remember to snap pics of other meals that we had!)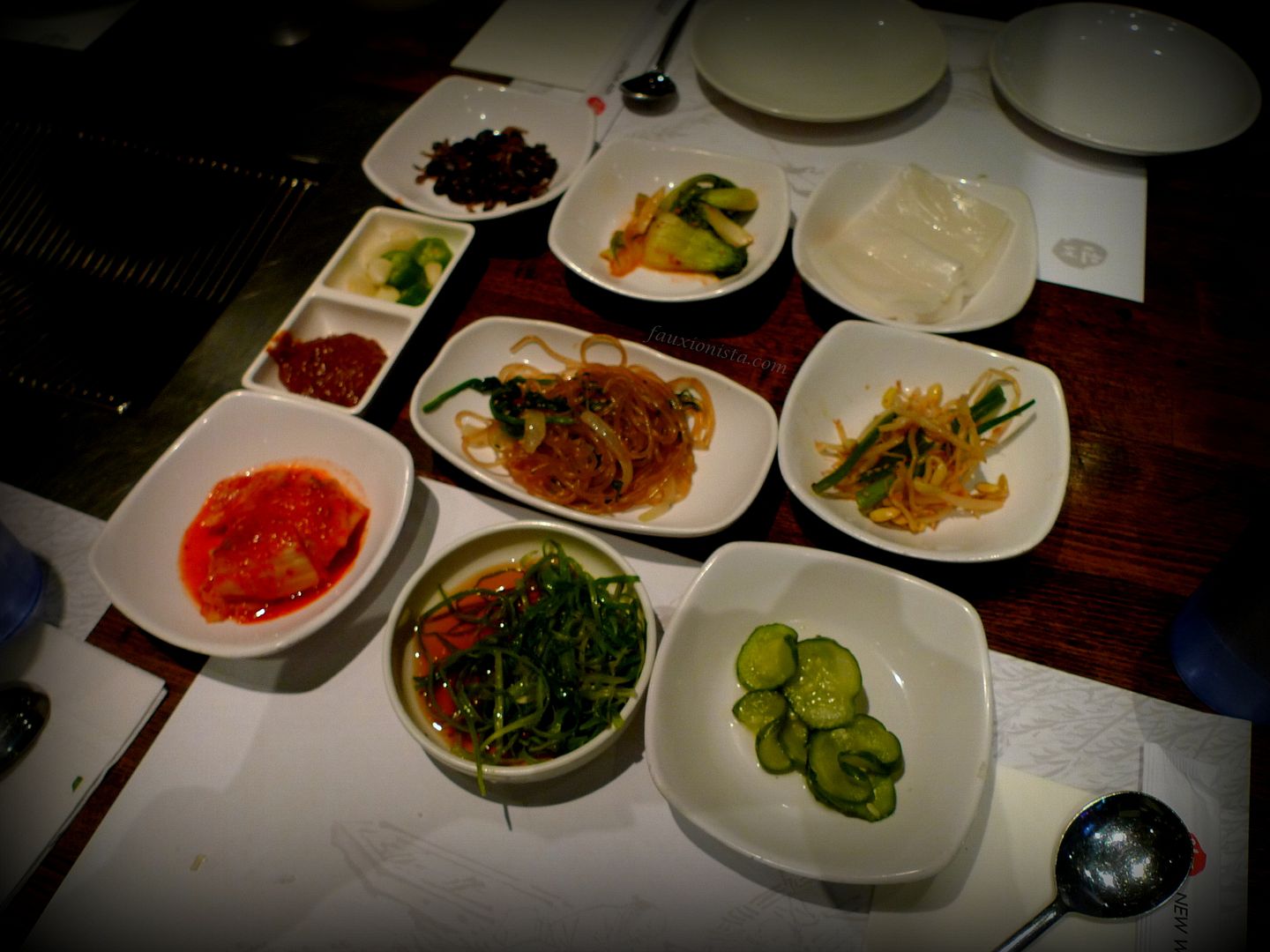 Side dishes while waiting for BBQ meat to arrive
Sundubu Jjigae with Mushroom
Food was delicious and service was good. I had never had Korean BBQ before and it was great to have that with my family as there were enough of us to order a variety of dishes to share! And, last but not least, here's what I had with my bro last year around Thanksgiving…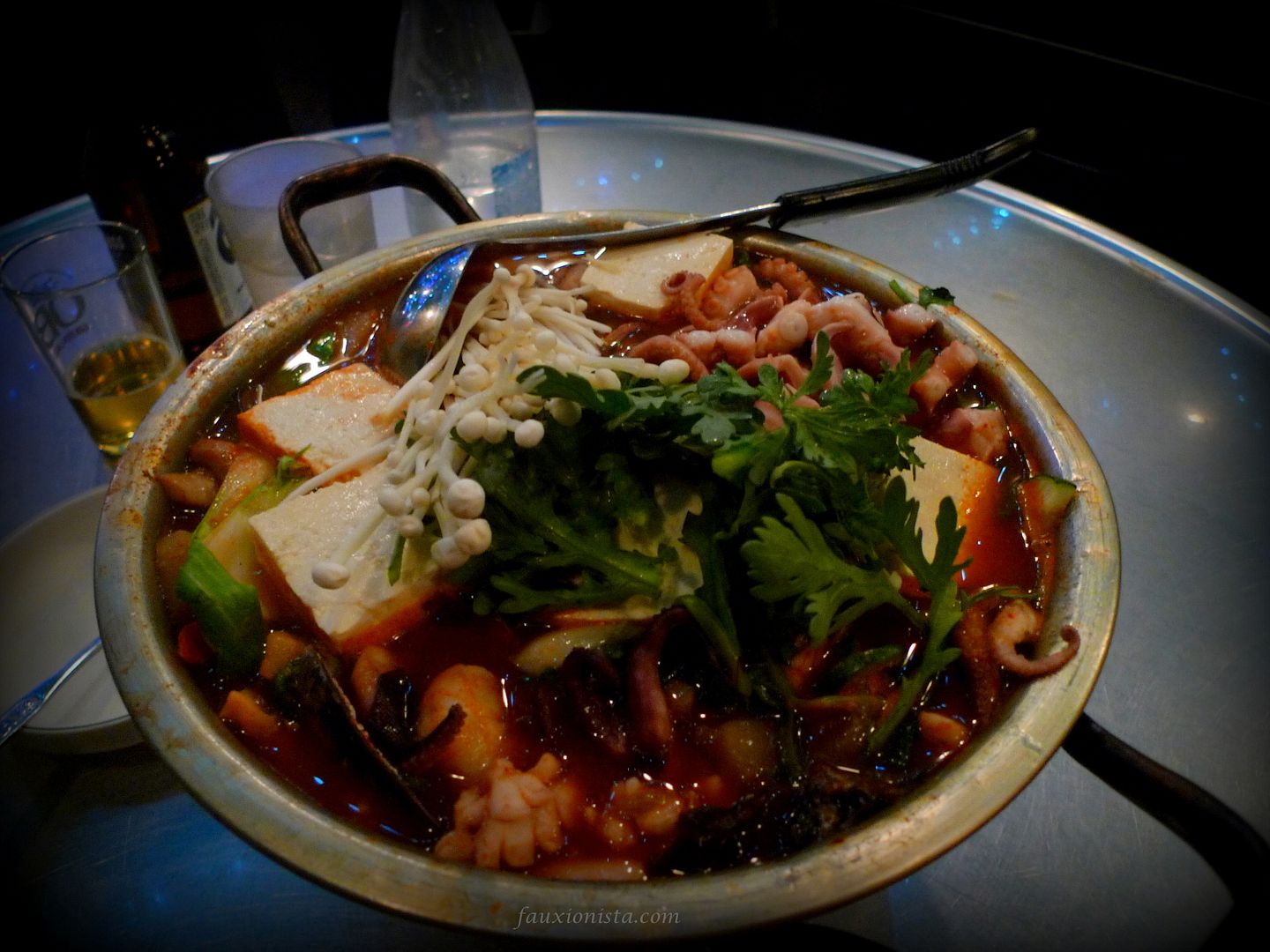 Seafood Stew from Pocha32
Okay, I'm officially hungry just from editing and posting this! I will have Paris pics up soon, I promise!
Hope you had a good weekend! 🙂