I am still in the midst of editing and sorting out most of the pics for Paris, so I thought I'd start with the smallest batch first, which happens to be shopping-related! We arrived early on Friday morning and since we couldn't check in to the AirBnB apartment that we rented till 2pm, we decided to hit the stores. The apartment owner was however kind enough to let us leave our luggage with him upon arrival and until the apartment was ready for us.
My parents and my sister had previously spent a day in Paris prior to flying into the U.S. so, I was to be brought up to speed by going to the places that they'd already went to. Printemps and Champs-Élysées was where for me to start my first day in Paris. We also went to Rue Saint-Honoré where we paid homage to Hermes, YSL, and Cartier but I didn't take any pics as it was mostly rainy. In fact, throughout our vacation it was rainy and cold in both New York and Paris! (WARNING: Picture heavy post!)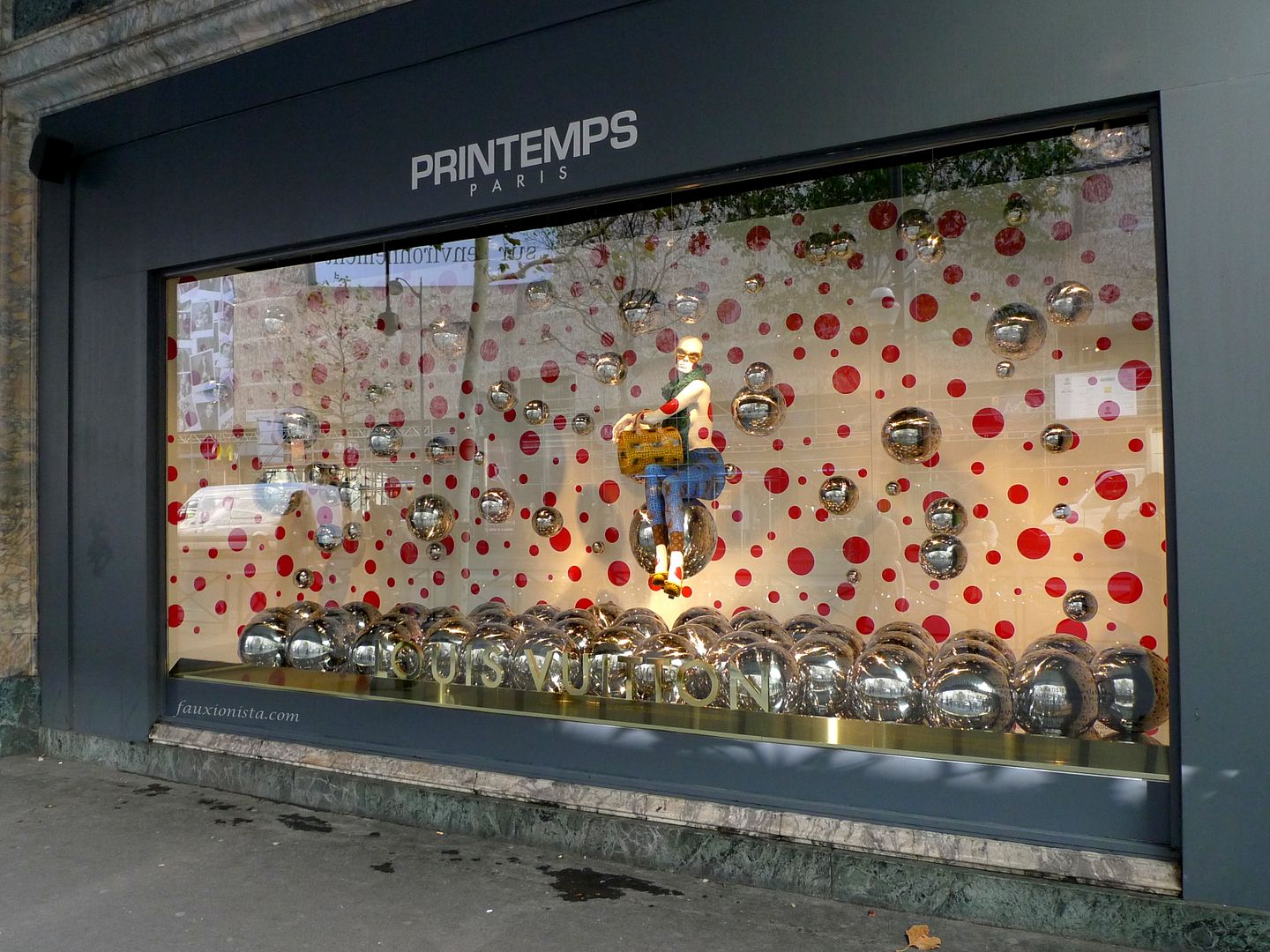 Louis Vuitton Window Display at Printemps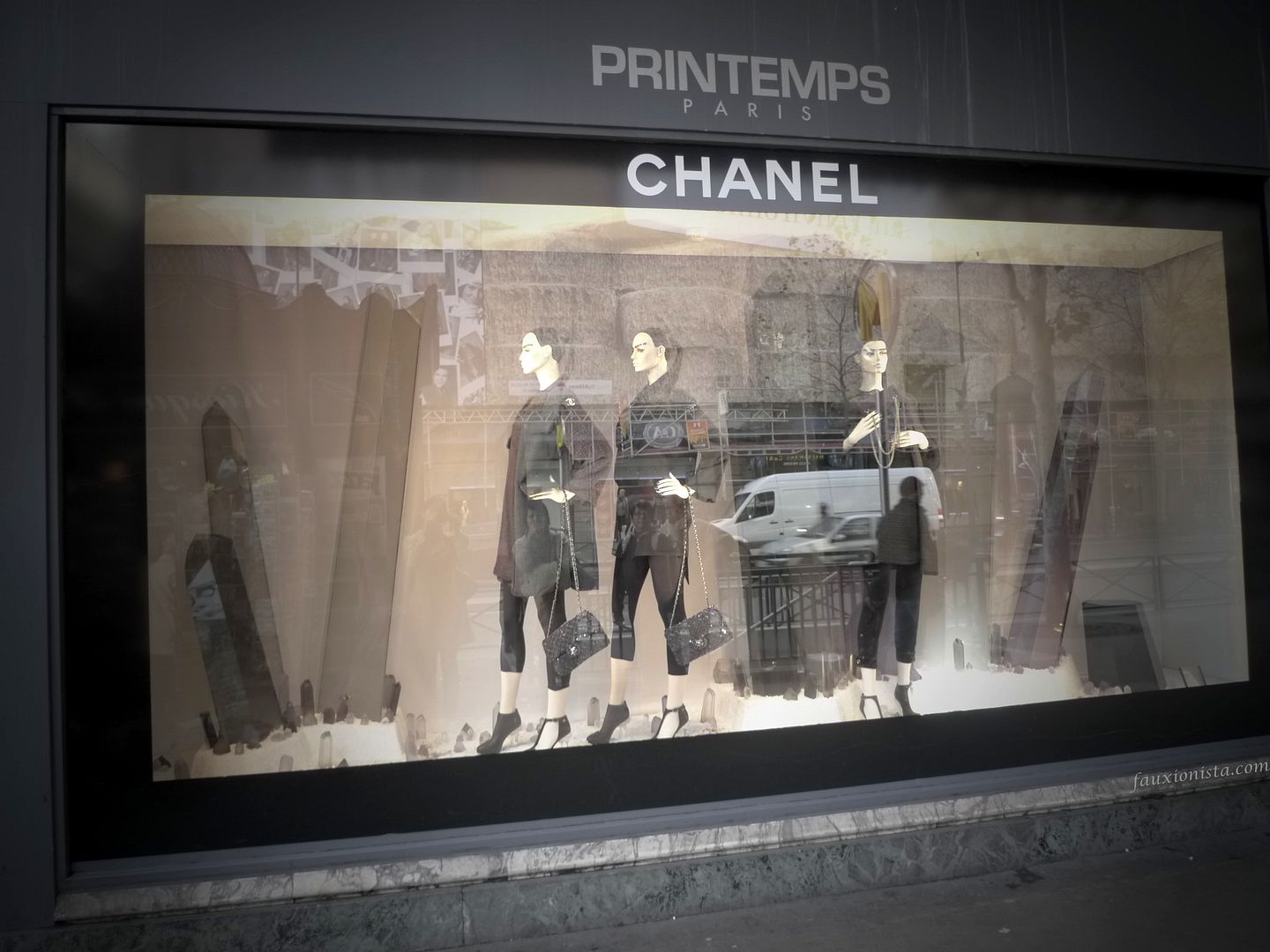 Chanel Window Display at Printemps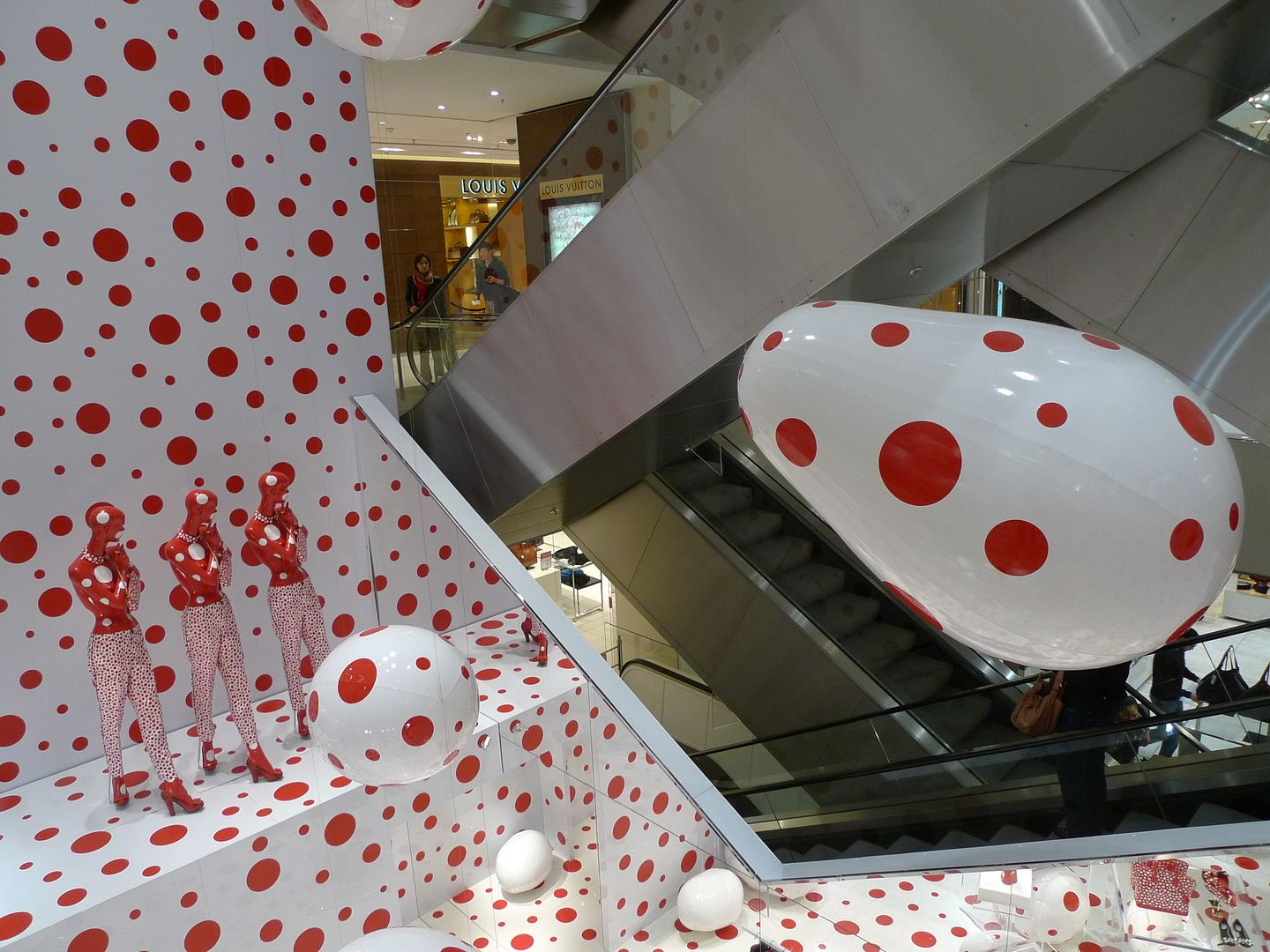 Yayoi Kusama Louis Vuitton collaboration Pop-up Store in Printemps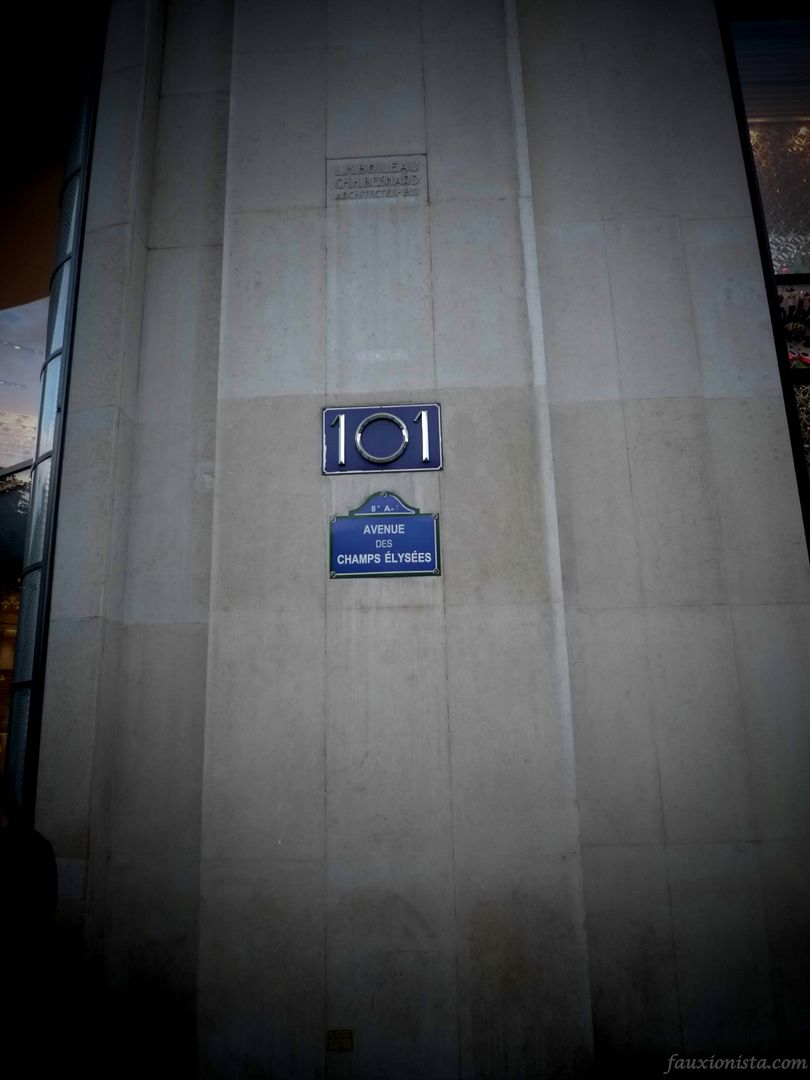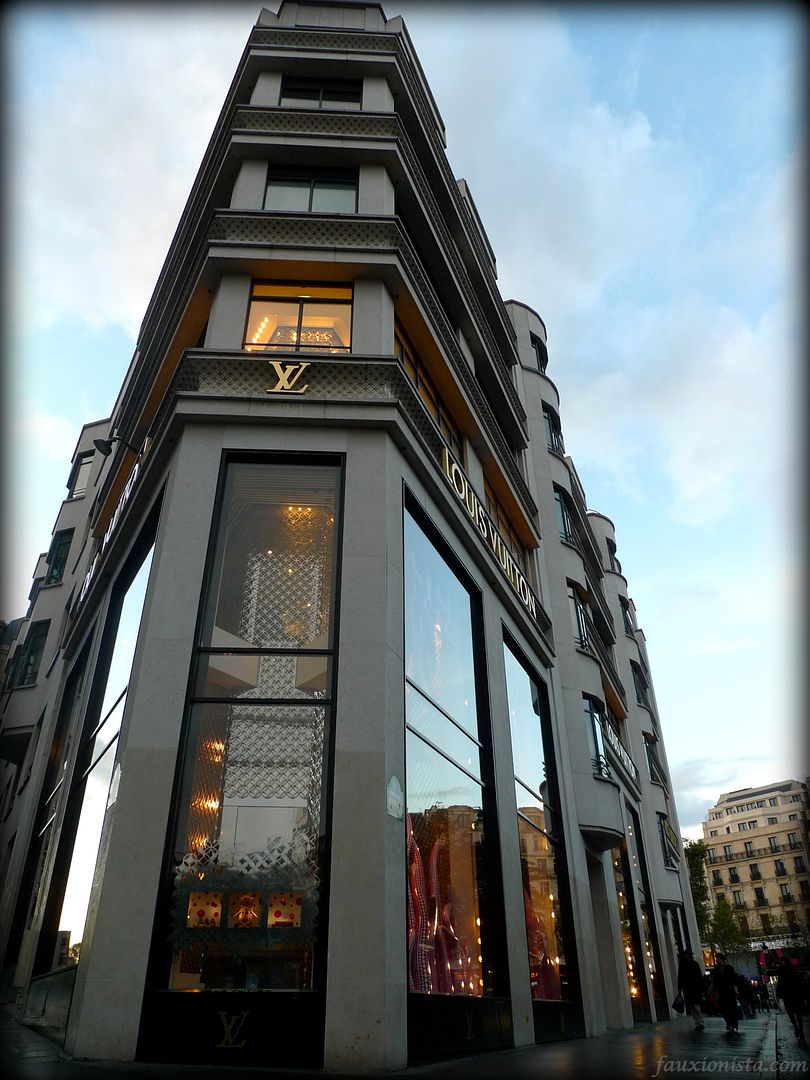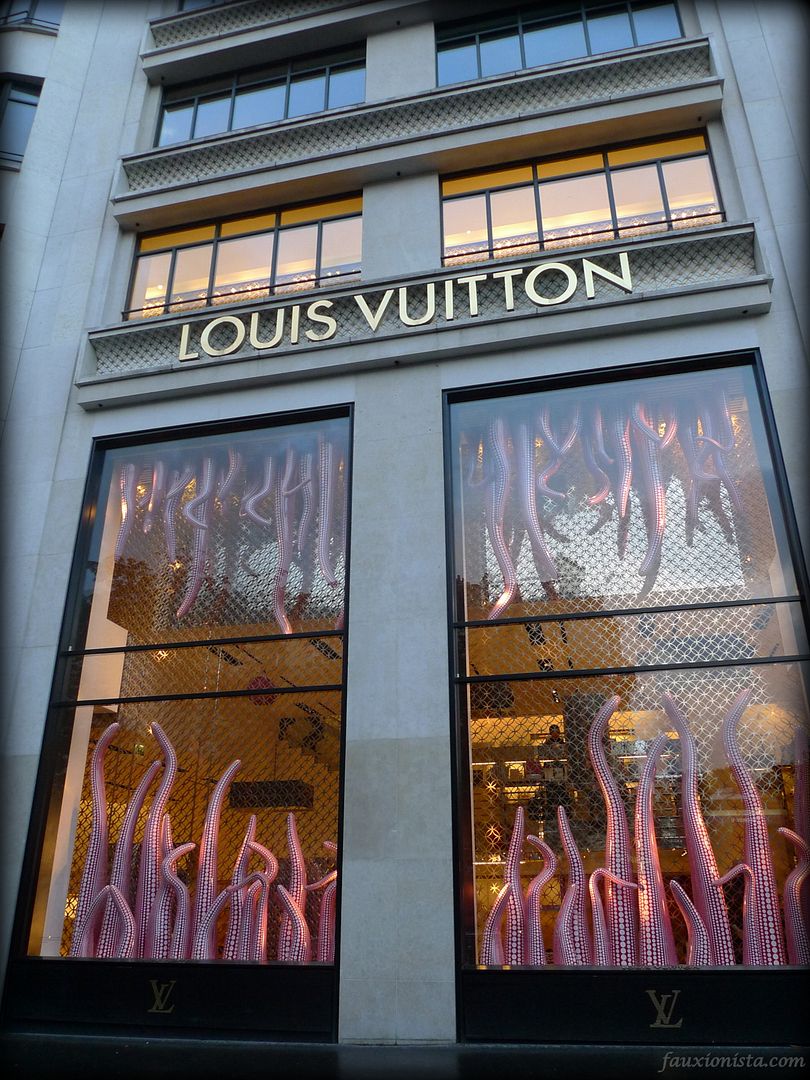 Yayoi Kusama's model looked eerily real!
It was a day of window-shopping for me while my sister walked out of YSL with the bag that she'd been coveting for almost two years, the Muse II. Also, looking back at these pics, it's somewhat ironic that I have whole bunch of pics of LV when I do not covet any of their items with the exception of a few items from the Sofia Coppola collection!
In any case, I will post more on Paris as soon as I have more pics sorted and edited. Have a great week ahead! 🙂