A newer colleague/friend of mine invited me over to her house for Thanksgiving this year. She's from Ghana and I was intrigued when she told me about the menu that they were serving for Thanksgiving. Being the glutton that I am, I took up the opportunity to taste some Ghanaian food on Thanksgiving!
While the turkey and stuffing was typical of most Thanksgiving meal, the rest of the dishes were not, which made it a unique experience for me.
Turkey with Stuffing
Waakye (rice with beans)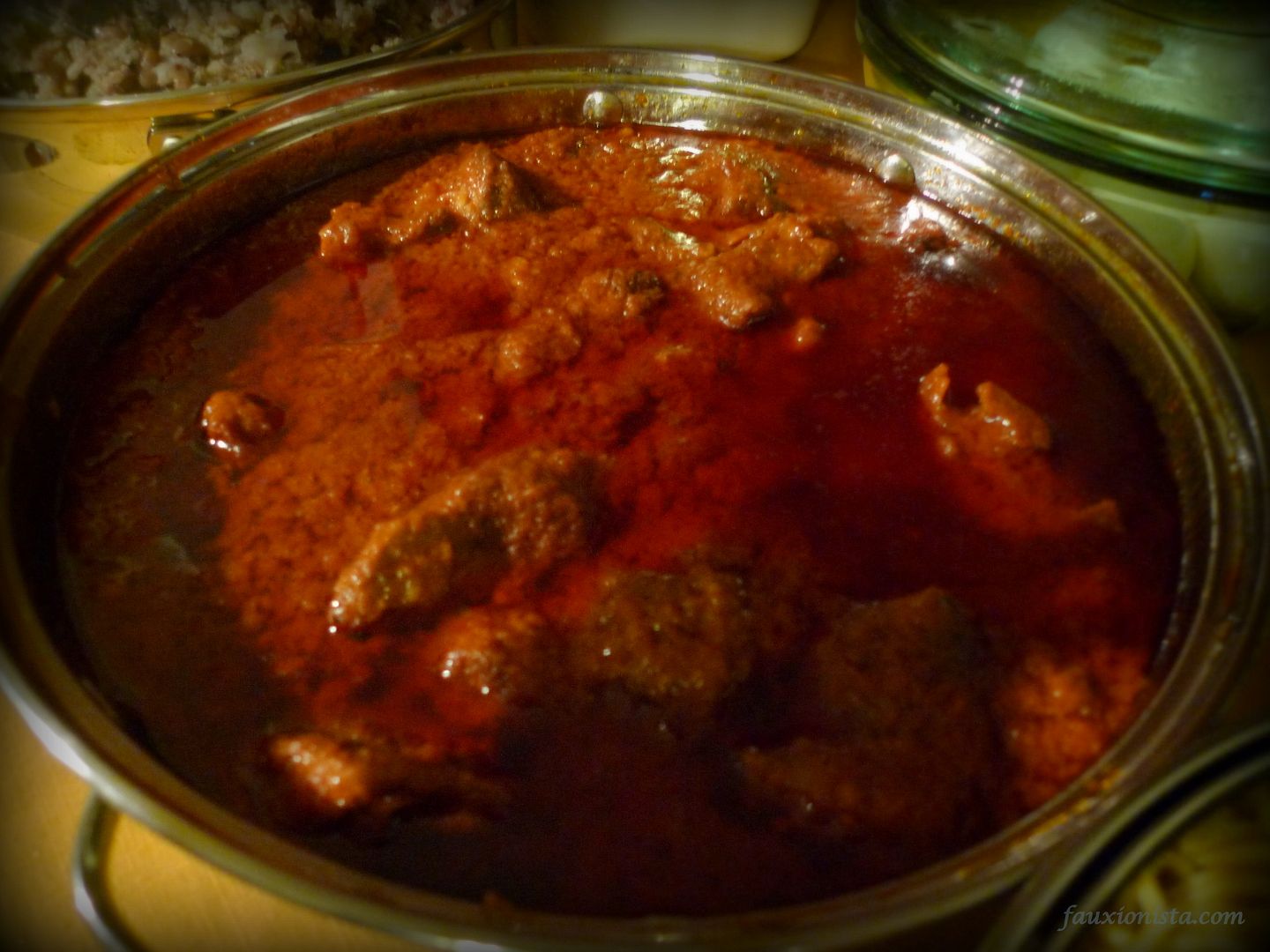 Beef stew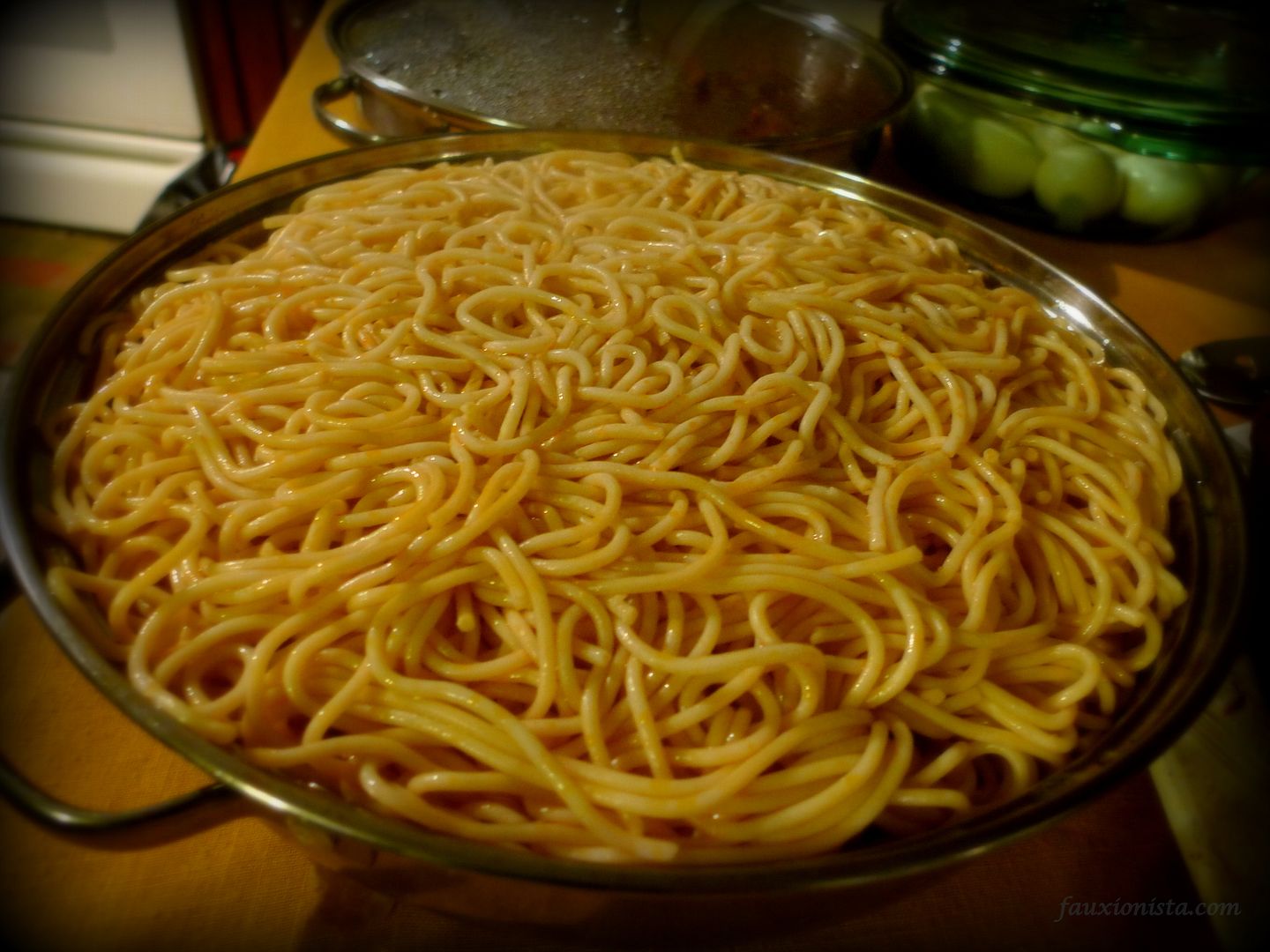 Spaghetti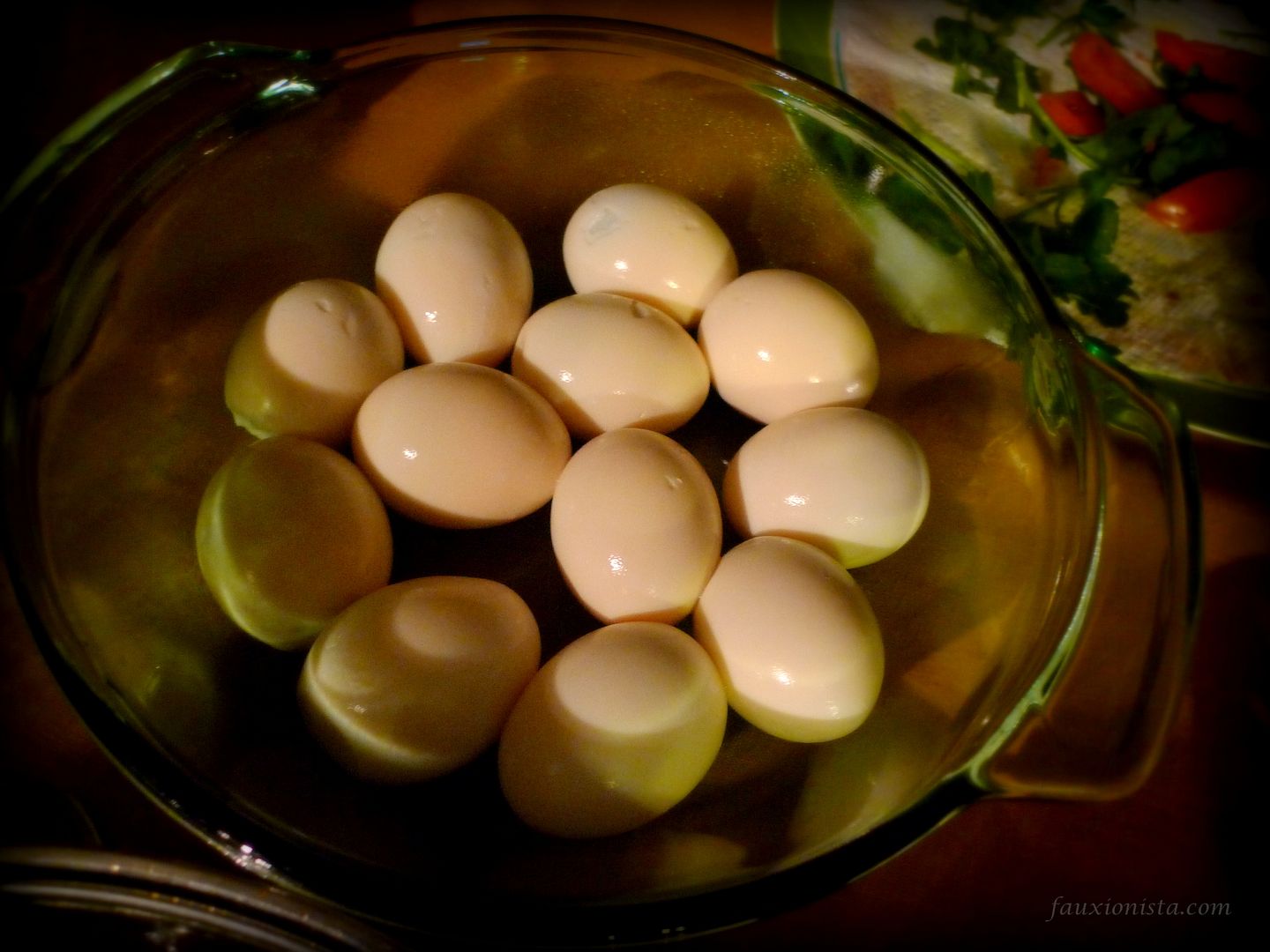 Hard boiled eggs
Yam balls
Jollof rice was also served but I didn't get a chance to take pictures of as it was being heated when I snapped pictures of these and when it was done, I was too busy stuffing my face and forgot! 😛 In any case, from my observation, the diet was carb-heavy and I tried to stick with a balanced meal. Here's what I had…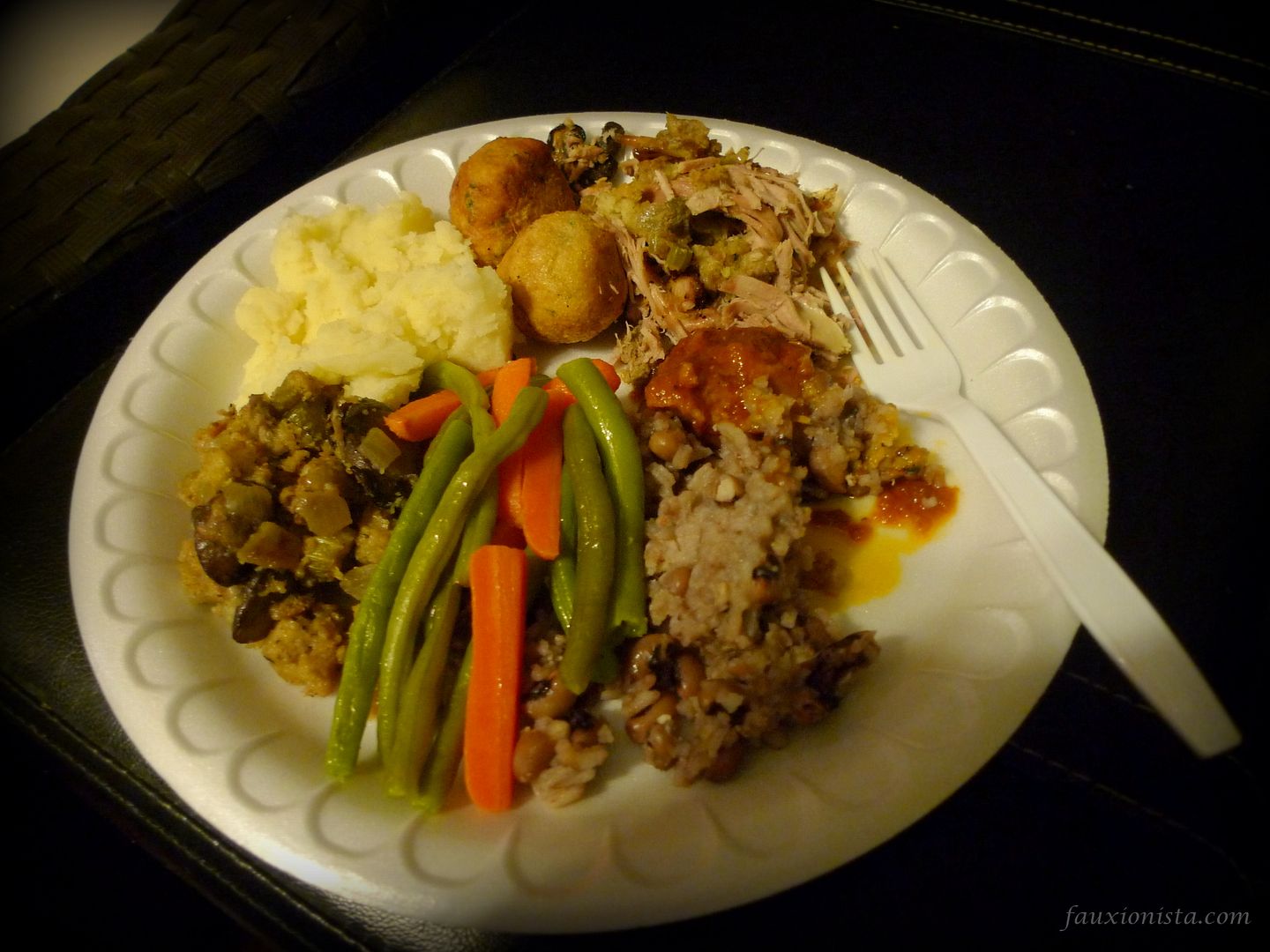 My Thanksgiving meal
There was also mashed potatoes and mixed veggies (carrots and green beans) which I didn't snap pics of which I did eat. That was my first helping followed by a second helping of many more yam balls and mixed veggies. Those yam balls are addictive! It is soft and chewy and they taste SO good. Needless to say, I packed some (ahem, make that a lot) with me as leftovers and had them for lunch! And should you be wondering, it was not a typical sit-down meal either as it was more buffet-style with people coming and going throughout the night.
I am thankful to have wonderful friends from different ethnicity and backgrounds who help foster me to become a global citizen! Thank you for reading! 🙂
Side note: I was awake early this morning (unplanned at 3ish am) and looking at ZARA's Black Friday online sales and pondering if I should hit the stores for the Black Friday sales. While I was very tempted, I decided that there is nothing that I truly needed thus it was best I stayed away from temptation and back to sleep I went at 6.30am. Can I get a pat on the back for that? 😉 However, if you were shopping, I hope you scored some good deals!