I'm finally done sorting and editing my pics from Paris, so here it goes! For our 5-day stay, we rented an apt from AirBnB that has a loft in Le Marais. It was a great location (thanks to my sis' suggestion as she had previously visited Paris) and we enjoyed our stay in the apt as the owner was flexible and easygoing. (WARNING: Picture heavy post!)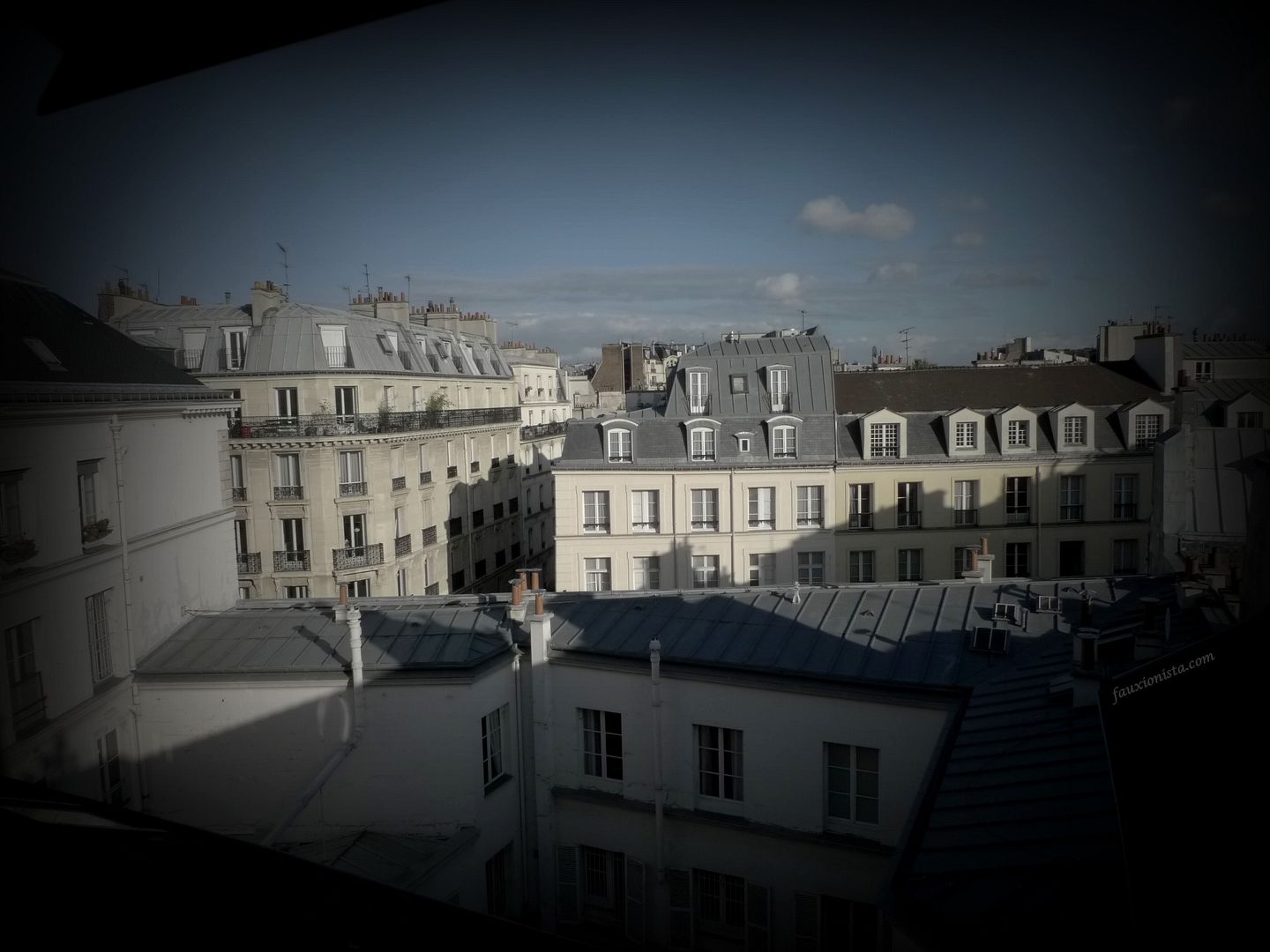 View from our apt in Le Marais
As mentioned here, we arrived in Paris early in the morning, so we went to get some drinks to warm ourselves up as it was rainy and cold upon our arrival.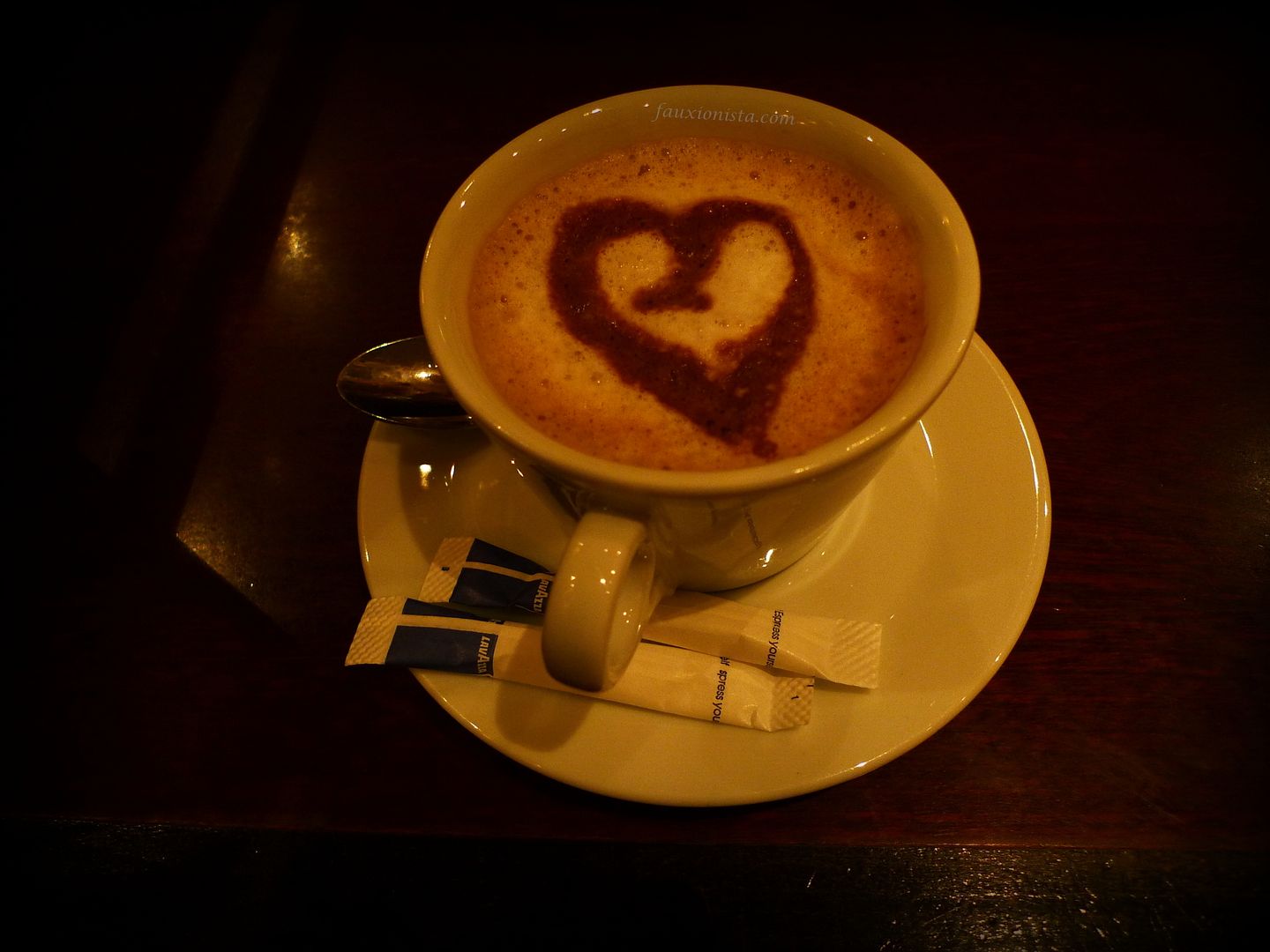 My hot chocolate
After our shopping, we headed to Hard Rock Cafe to pick up our Paris Pass that we had purchased from Viator. I had previously bought the Visit Oslo Pass from them for G and my trip to Oslo, and I decided to use them again as it was cheaper and hassle-free to use.

Paris Pass
We bought the 2-day Paris Pass that enabled us access to over 60 tourist attractions in Paris which included the use of the hop-on hop-off bus and public transportation within zone 1 to 3. In my opinion, it was well worth it as we were able to skip lines (and we did!) to the attractions that we visited. We only had to stand in line for Musee d'Orsay as there was a line even for fast-tracked!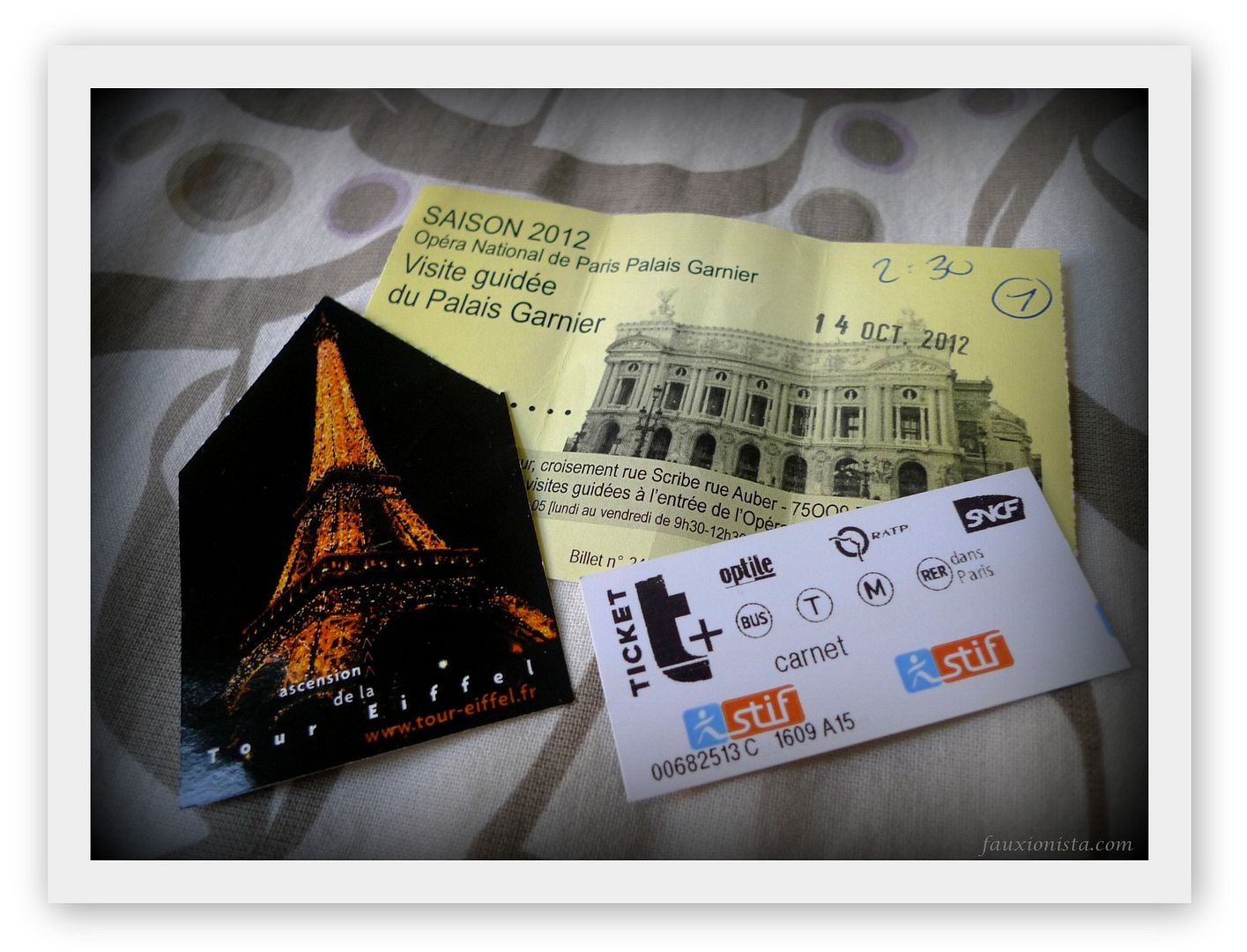 Paris Attraction and Metro Ticket stubs
Unfortunately the Eiffel Tower was not covered by the Paris Pass, thus we bought tickets for that but the guided tour for the Palais Garnier (Opera House) was included. On the days that we didn't use the Paris Pass, we bought bulk tickets in 10 for the Metro as it was much more economical – it worked out to €1,27 per ticket vs €1,70 per ticket one-way.
We started our second day by stopping by for breakfast at a cafe nearby as we were walking towards the St Paul Metro. (Unfortunately, I can't remember the name of the cafe!)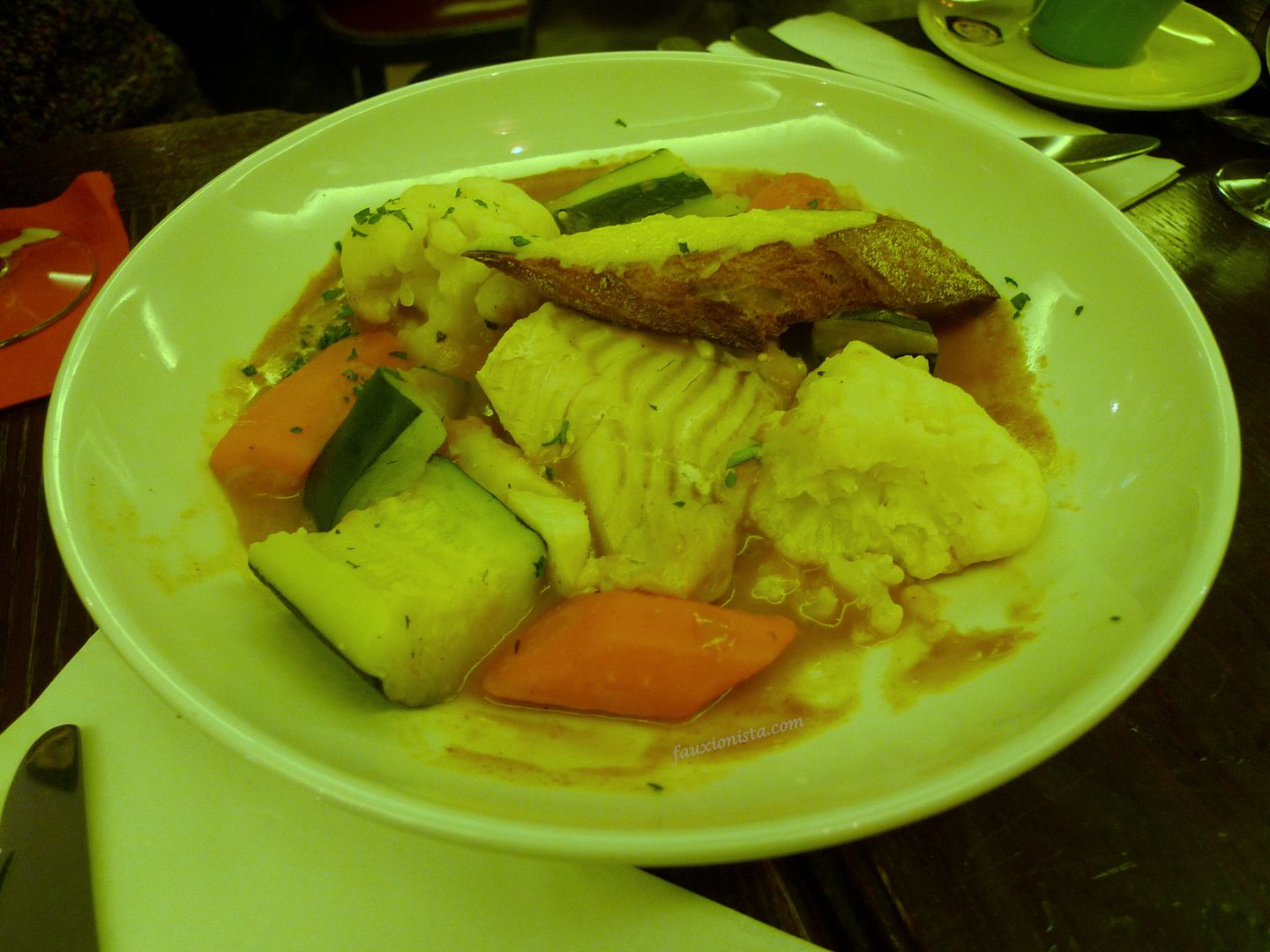 Fish soup (to share)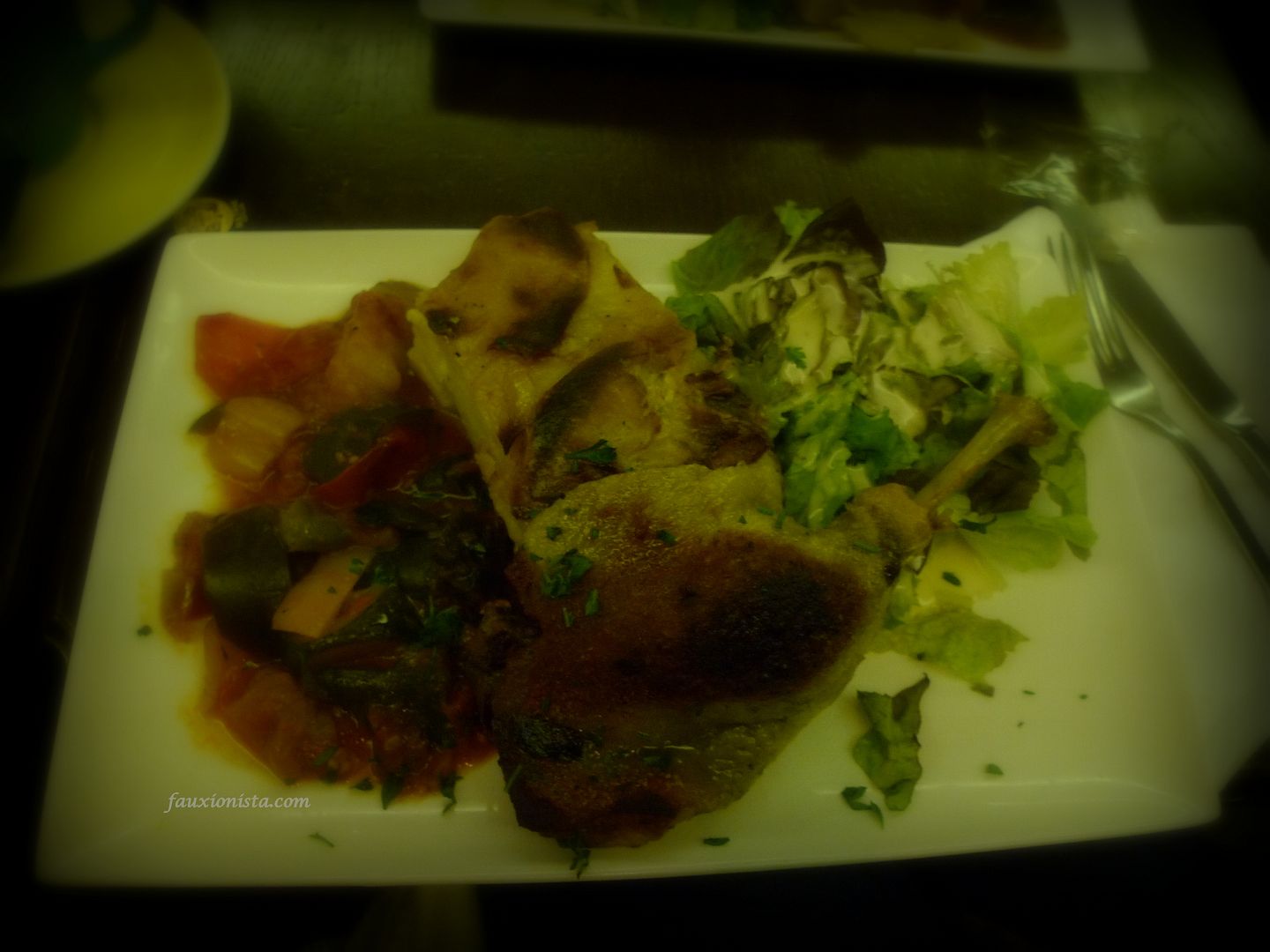 Roast Chicken (my mum's)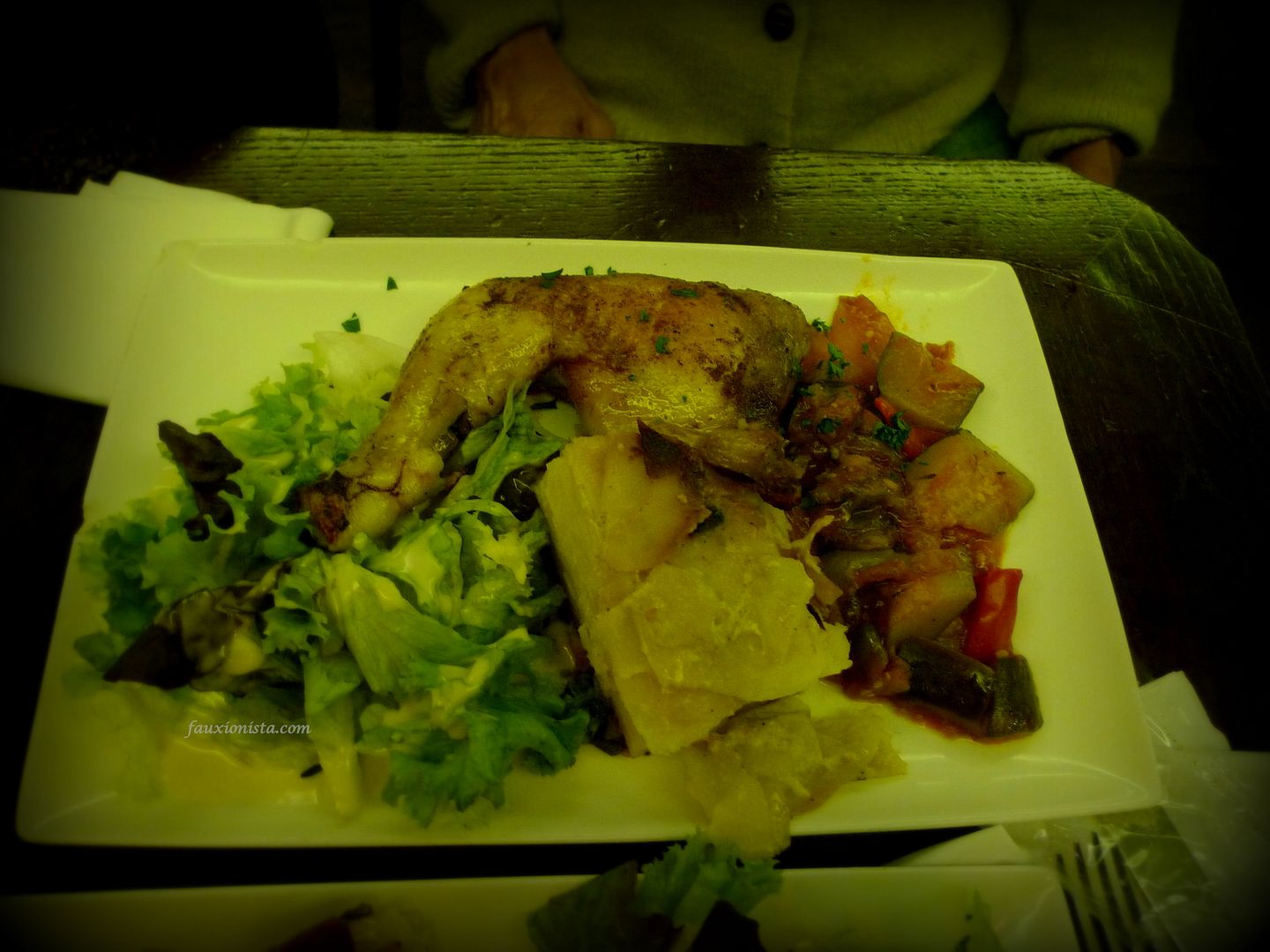 Roast Duck (my dad's)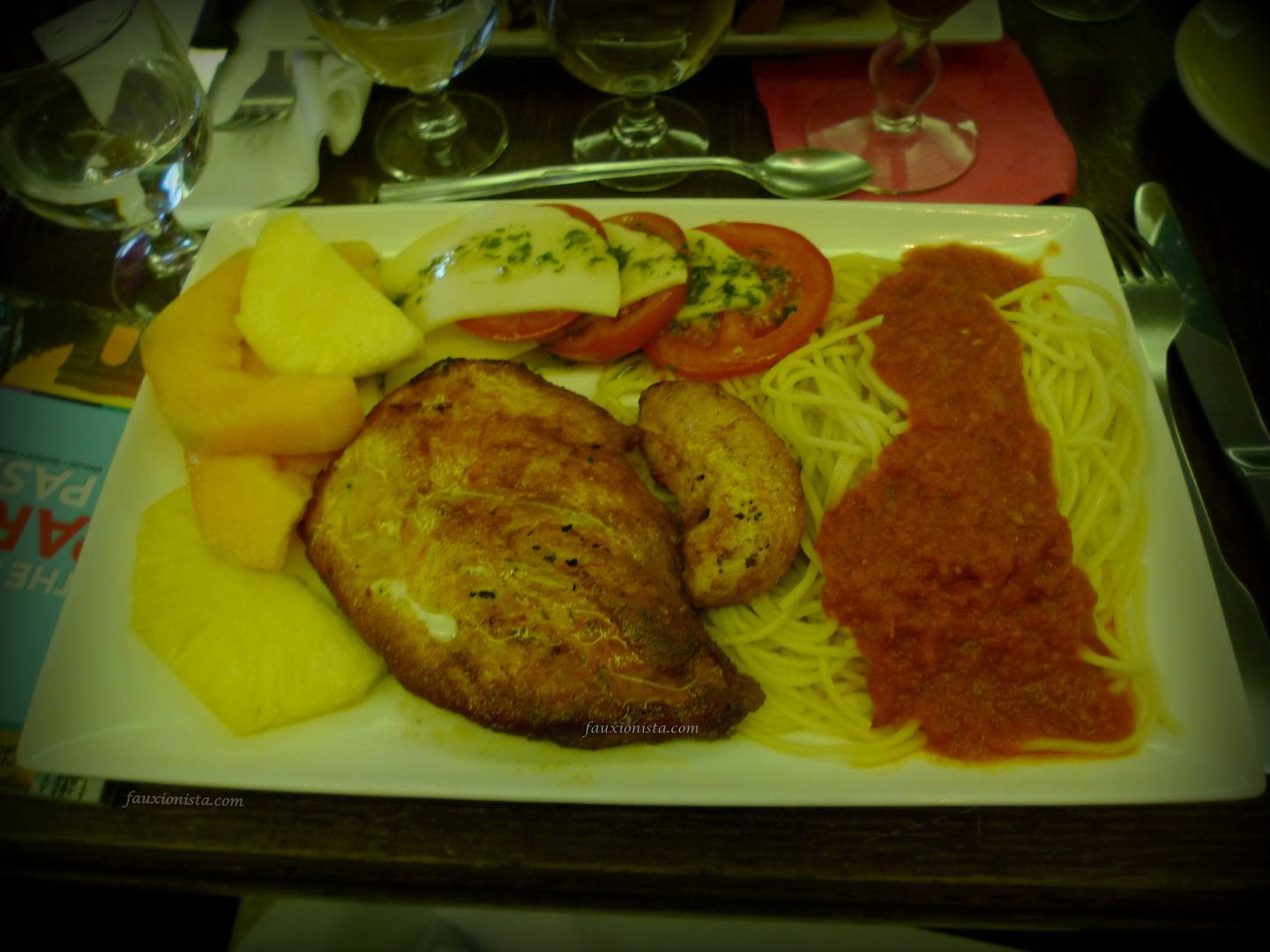 Pasta with breaded chicken (mine – the chicken was too dry)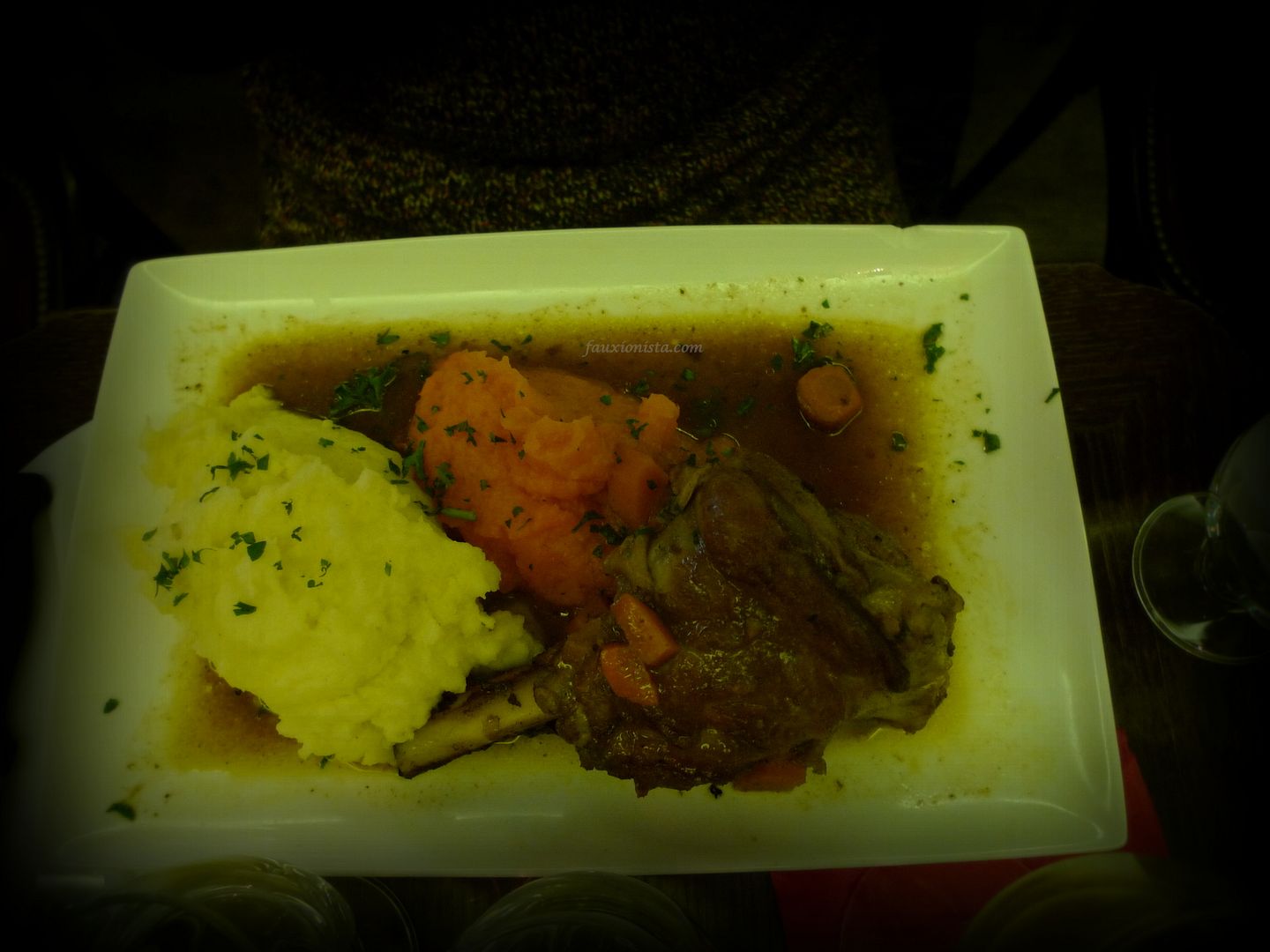 Leg of lamb (sis')
After we stuffed ourselves, we headed to Saint Chapelle, nicknamed the "jewel box." A classmate from my dance class highly recommended it and after seeing pics online, I knew we had to visit!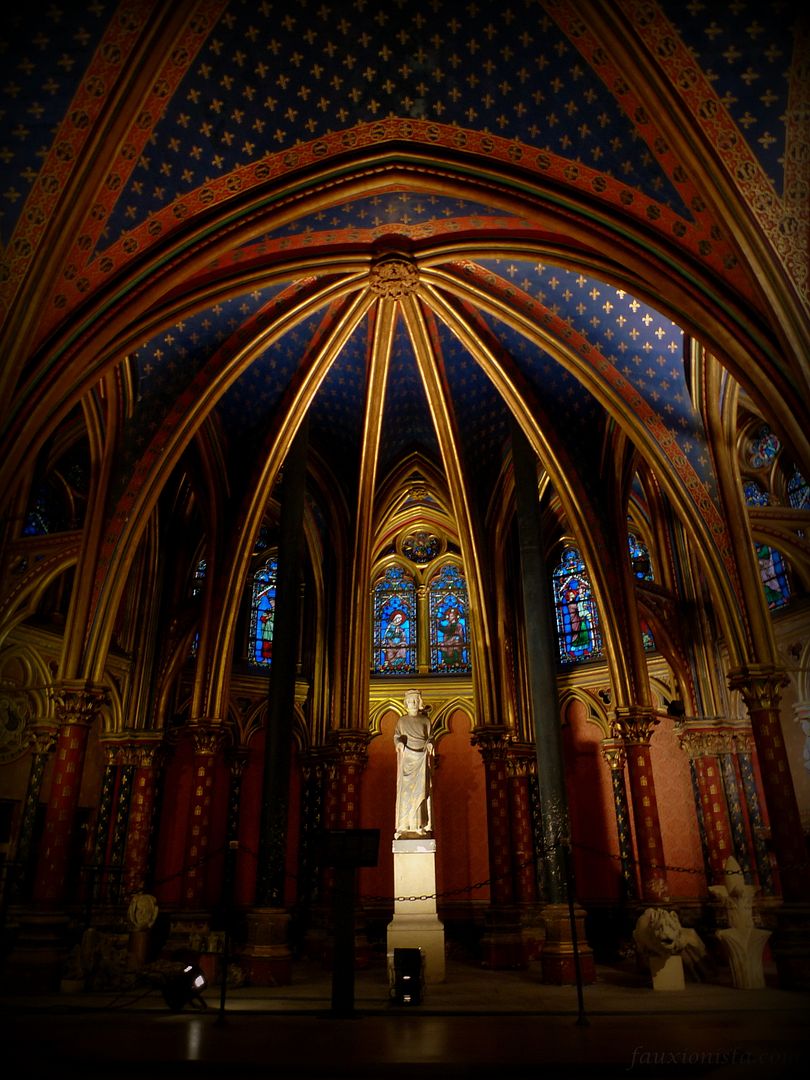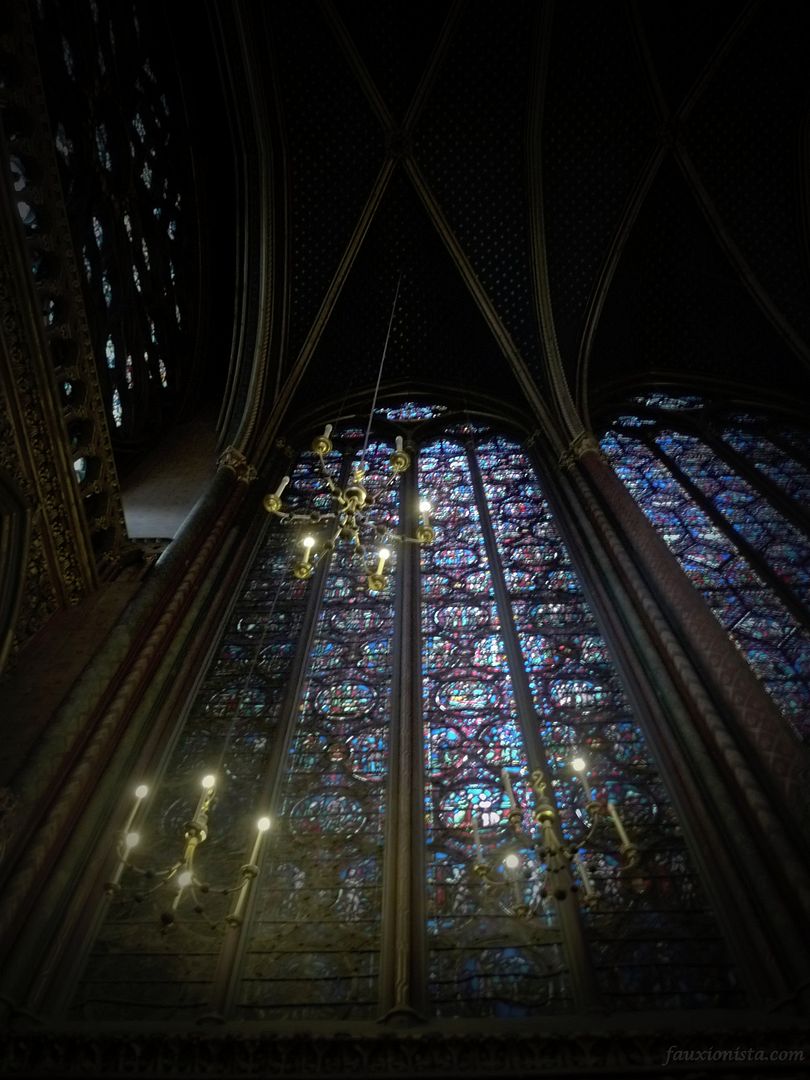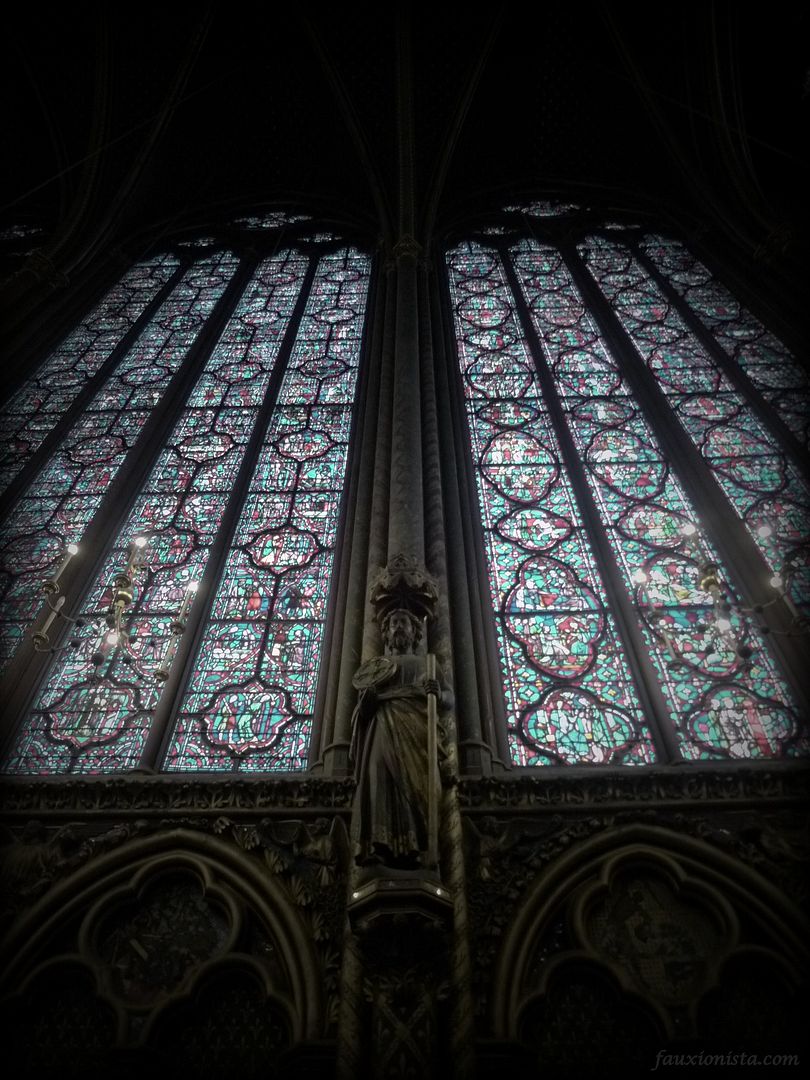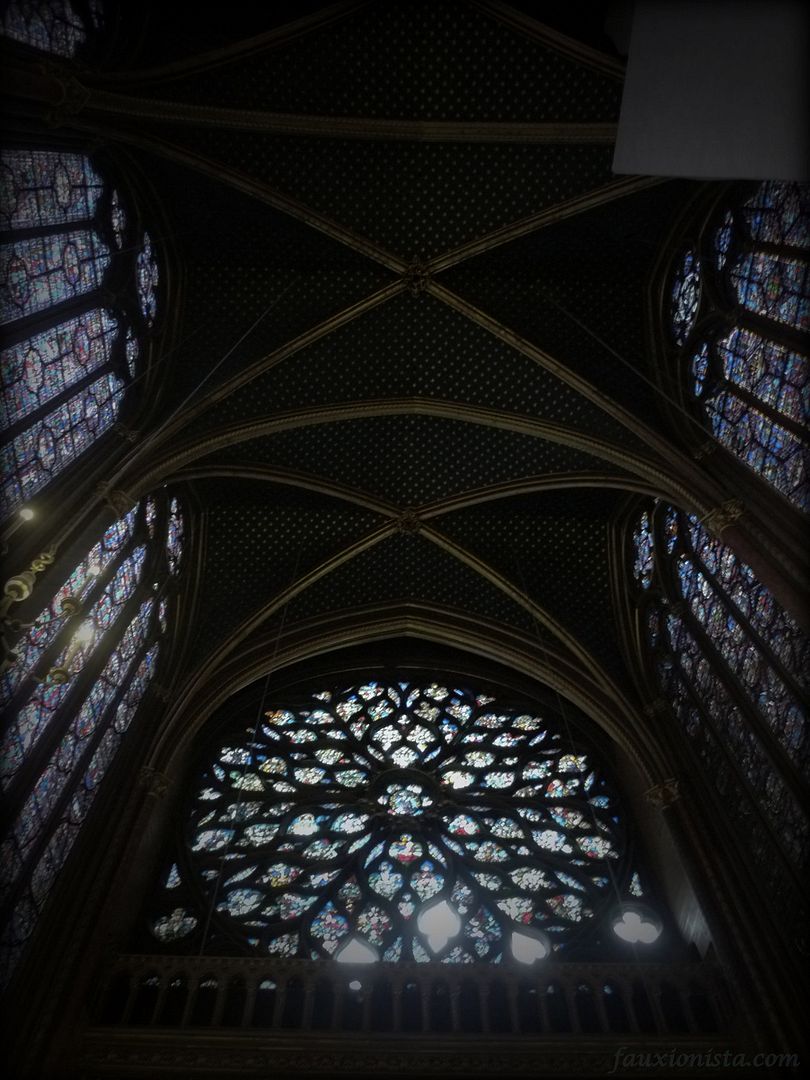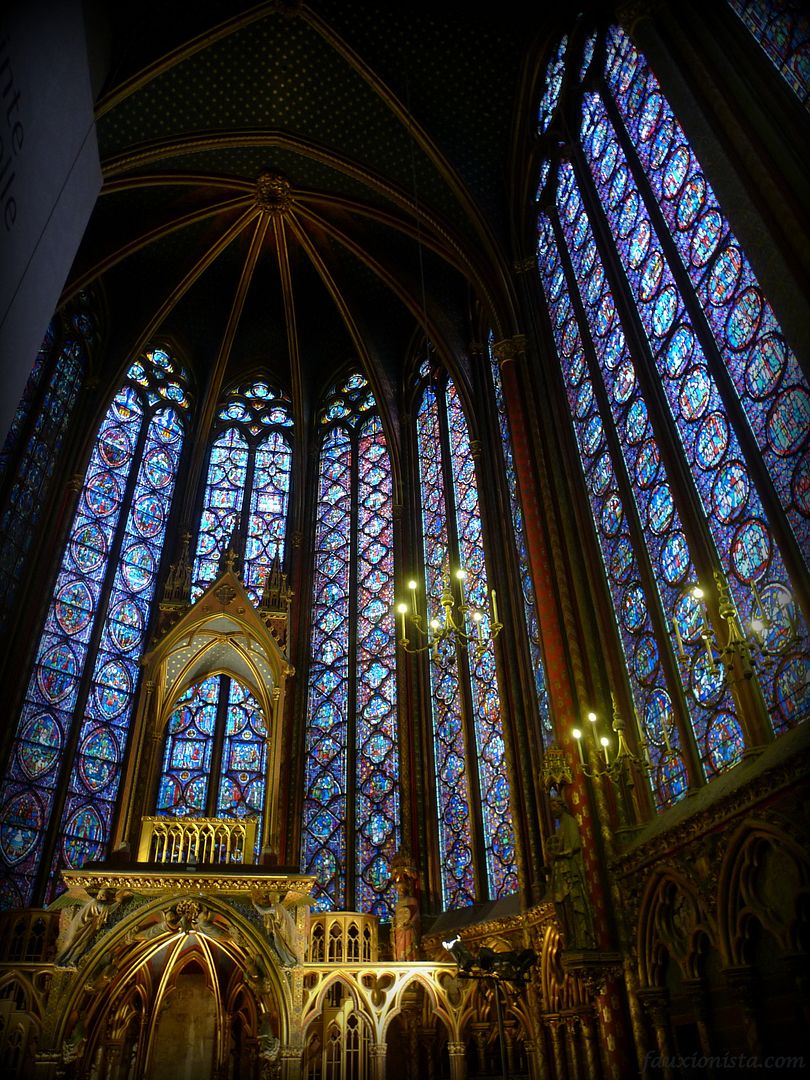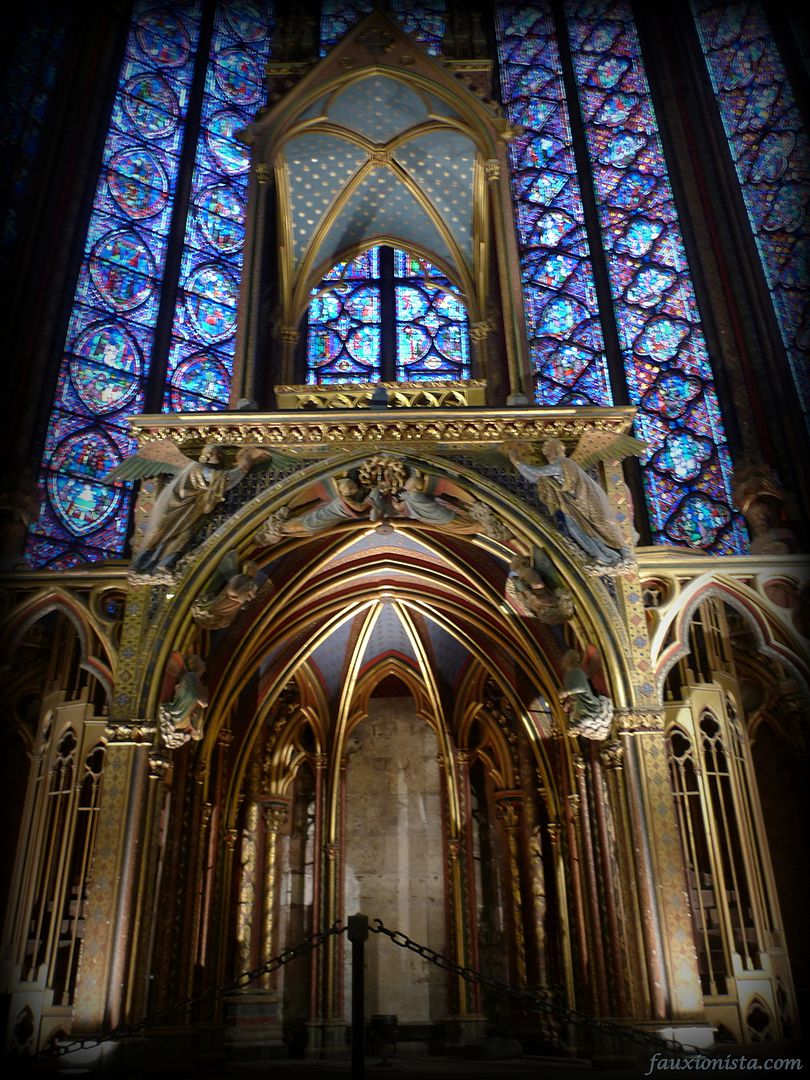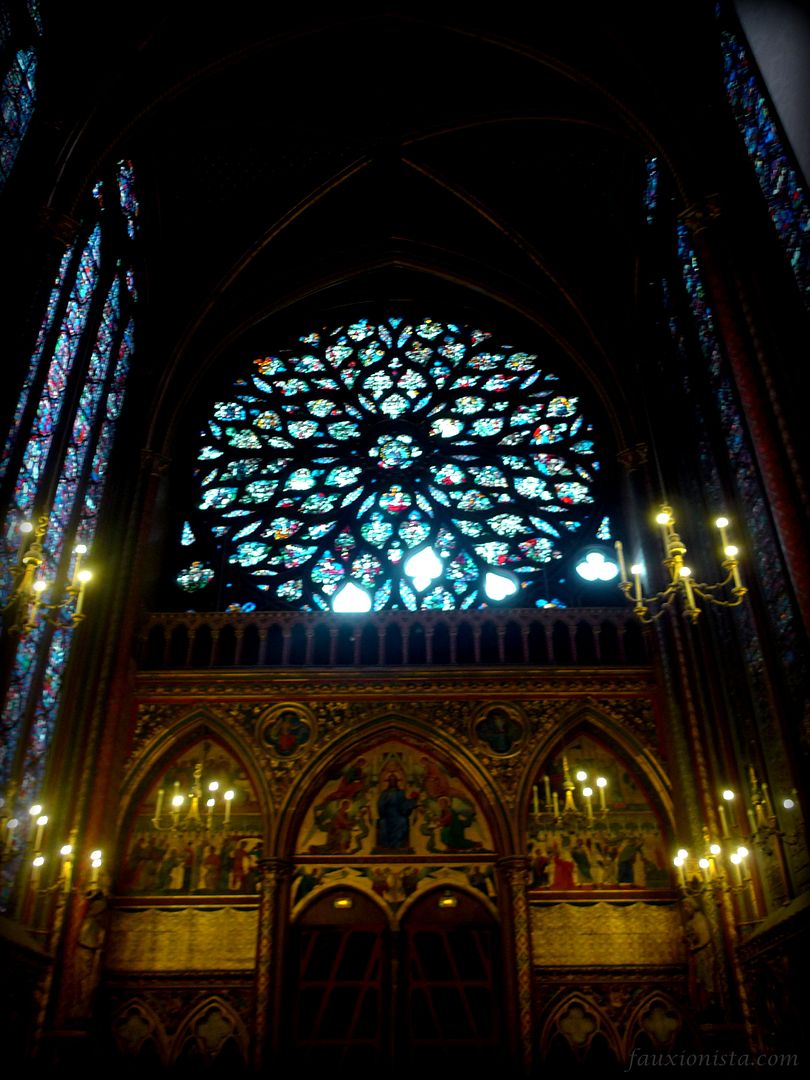 Saint Chapelle
Each window panel in the Saint Chapelle represents a story in the Bible from the Old Testament to the New Testament. I highly recommend this little gem as one can still admire the beauty and the fine artwork even if one is not Christian.
From there, we headed to the famous Notre Dame, which was only a short walking distance from Saint Chapelle.
Notre Dame of Paris
Alas, unbeknownst to me, entry to the Notre Dame was free and there was a super long line in spite of the rain and I was hoping that we could skip the line with our Paris Pass! Instead of standing in the rain moving at a snail's pace to enter the Notre Dame, I decided that we should instead visit other attractions, so as not to waste our precious time. Thus, we hop-on the Les Cars Rouges and headed to Musee d'Orsay.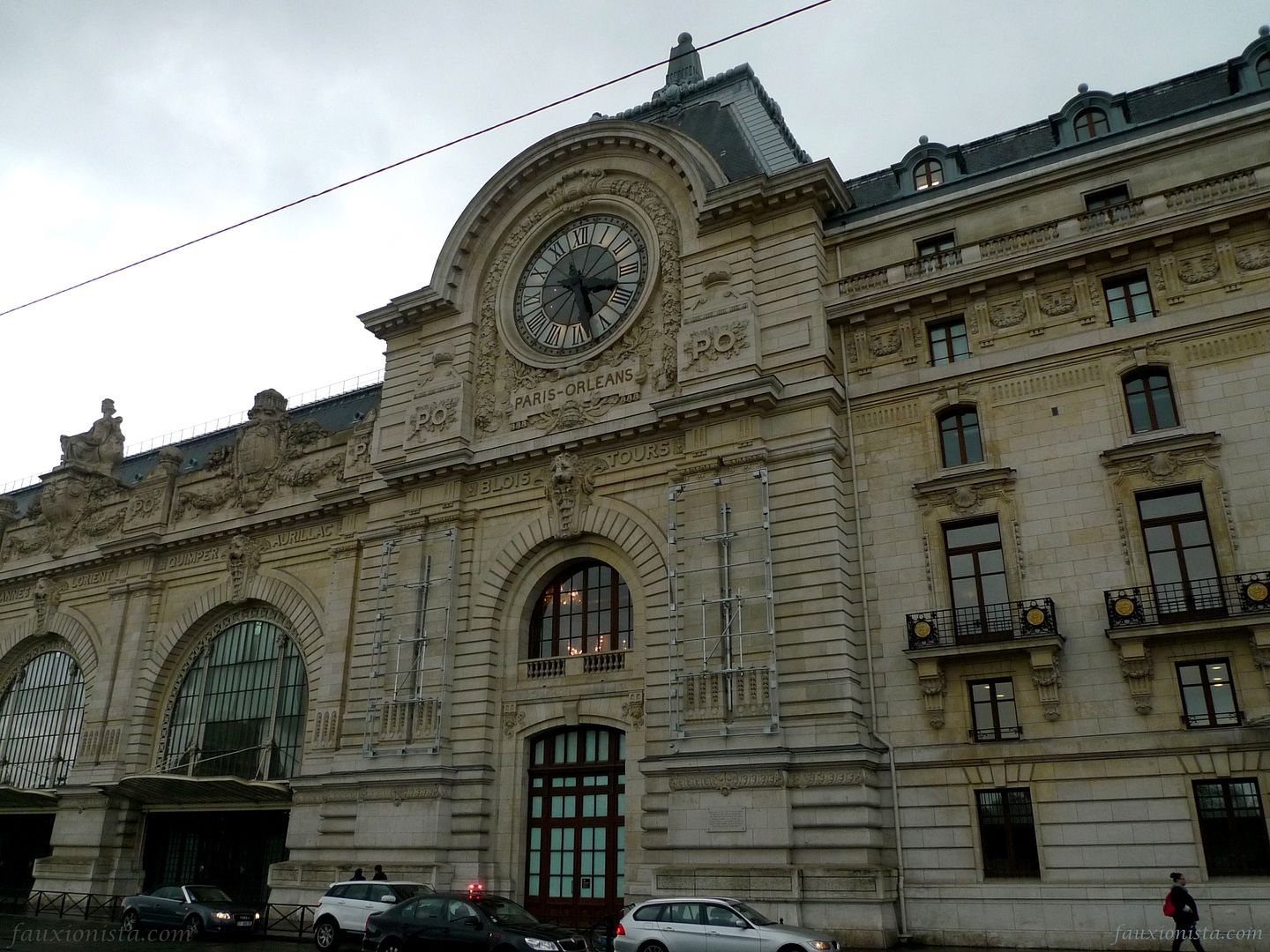 Main facade of Musee d'Orsay
Pics are not allowed in the museum but I sneakily took some anyways! The former train station has gorgeous architecture inside and out, so I couldn't resist! (Besides, I saw many others who were not-so-secretly snapping pics!)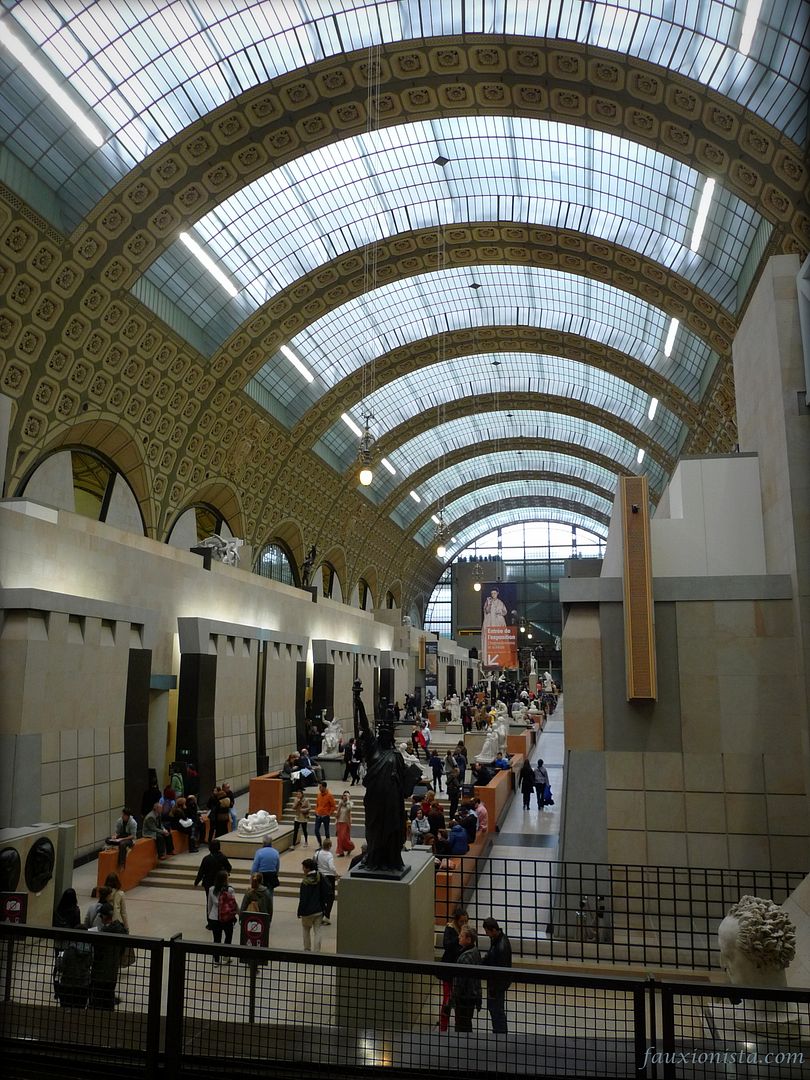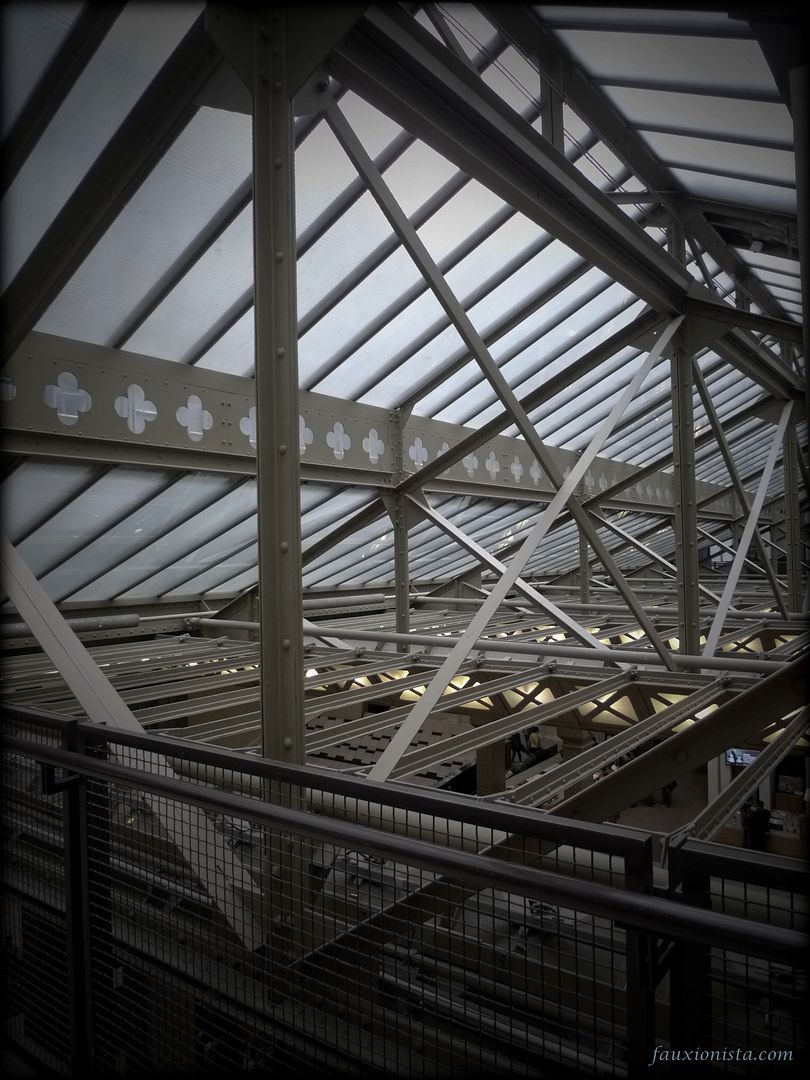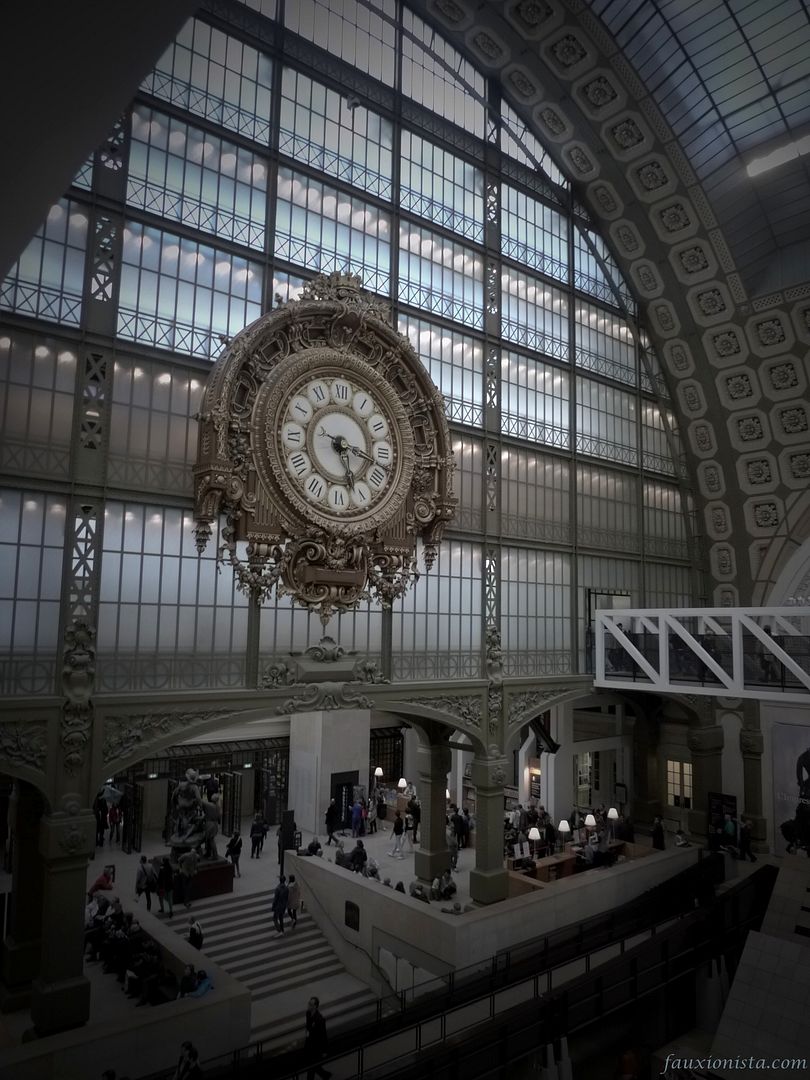 The gorgeous interior of Musee d'Orsay
While we were there, we went to the Fashion in Impressionism exhibit (which The Londoner posted here) aside from viewing the general exhibit as it was covered with under our museum pass. (I was good this time and didn't snap any pics but it was also WAY too crowded!) As we exit the museum, the skies had cleared up and I was able to snap a pic of a boat cruise on the Seine River (which we ended up taking the next day).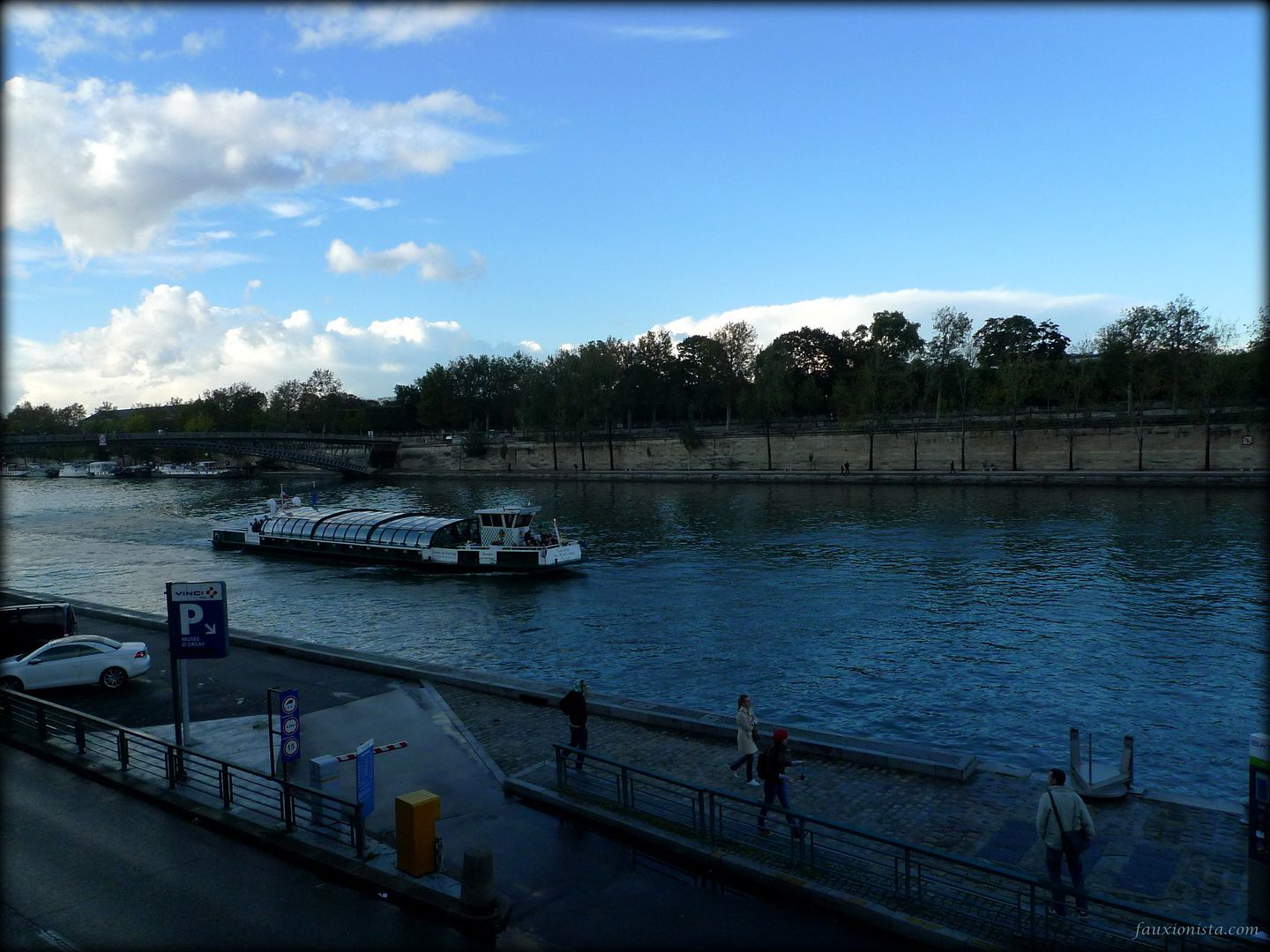 Seine River Boat Cruise
We took the Les Cars Rouges again and then switched to the Metro to return to Marais near our apt for dinner. We picked Cafe La Favorite for dinner as there was a good crowd but it wasn't too busy either.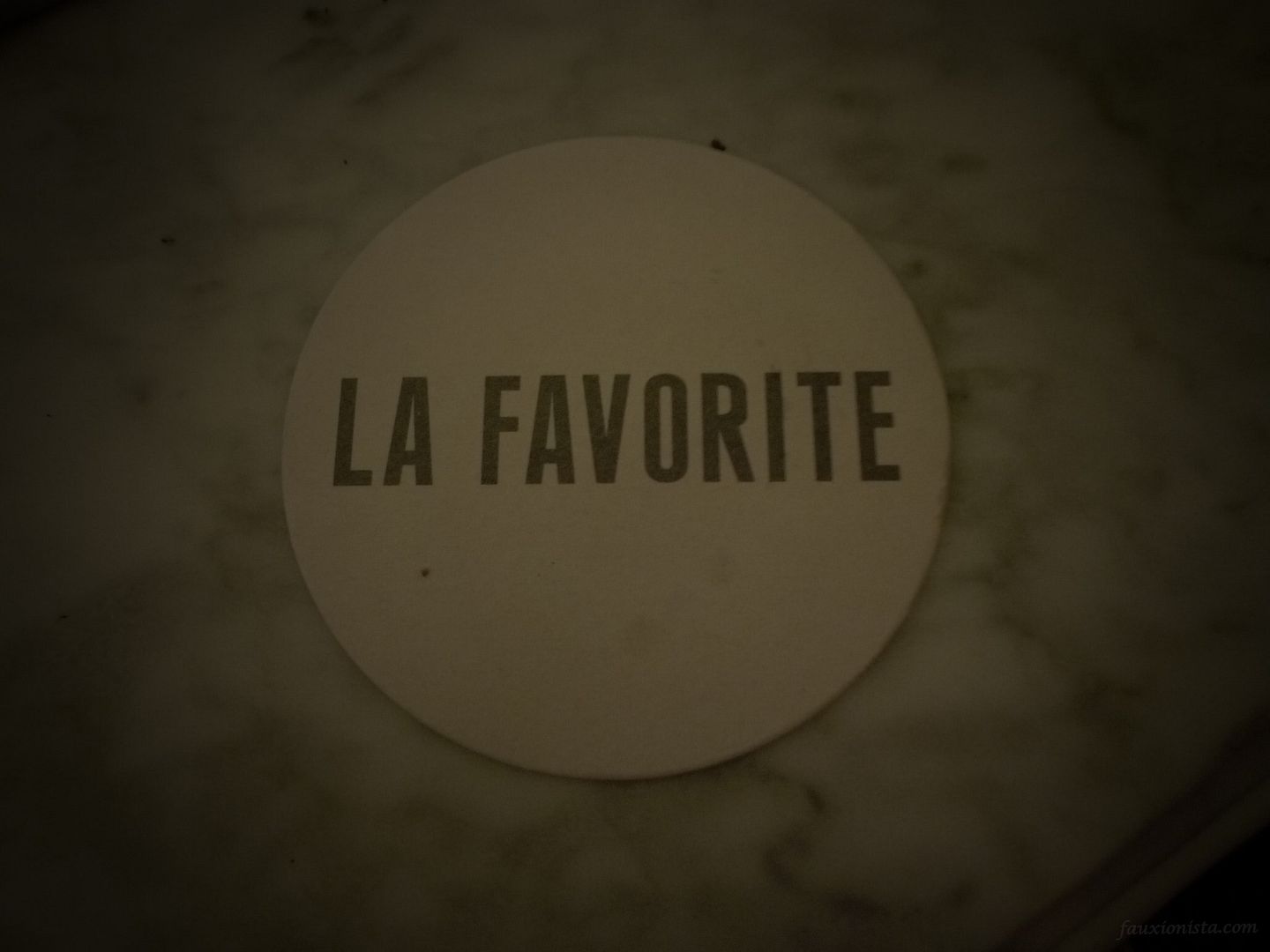 Coaster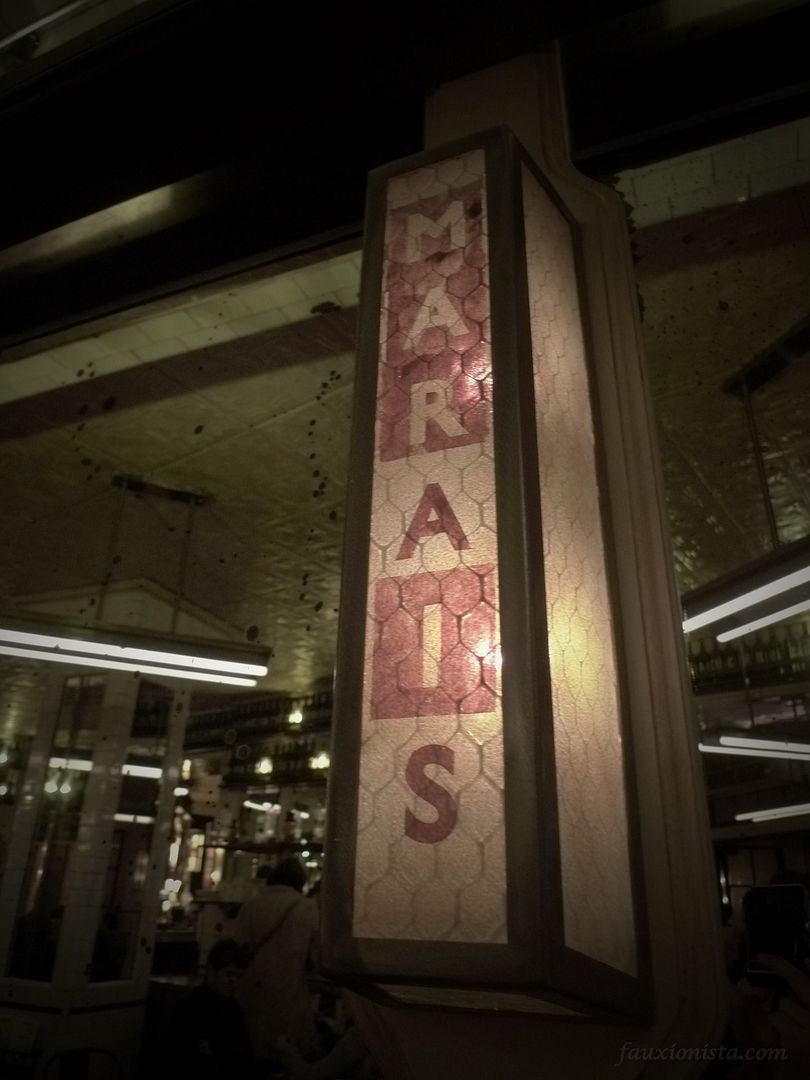 Light decor
Food turned out to be pretty good. My sister and I ordered a fungi pizza to share but it wasn't filling enough so we ordered a Nutella pizza as well once we were done. My parents both had different variations of salmon – burger and fillet. For dessert it was a fruit salad to share amongst us.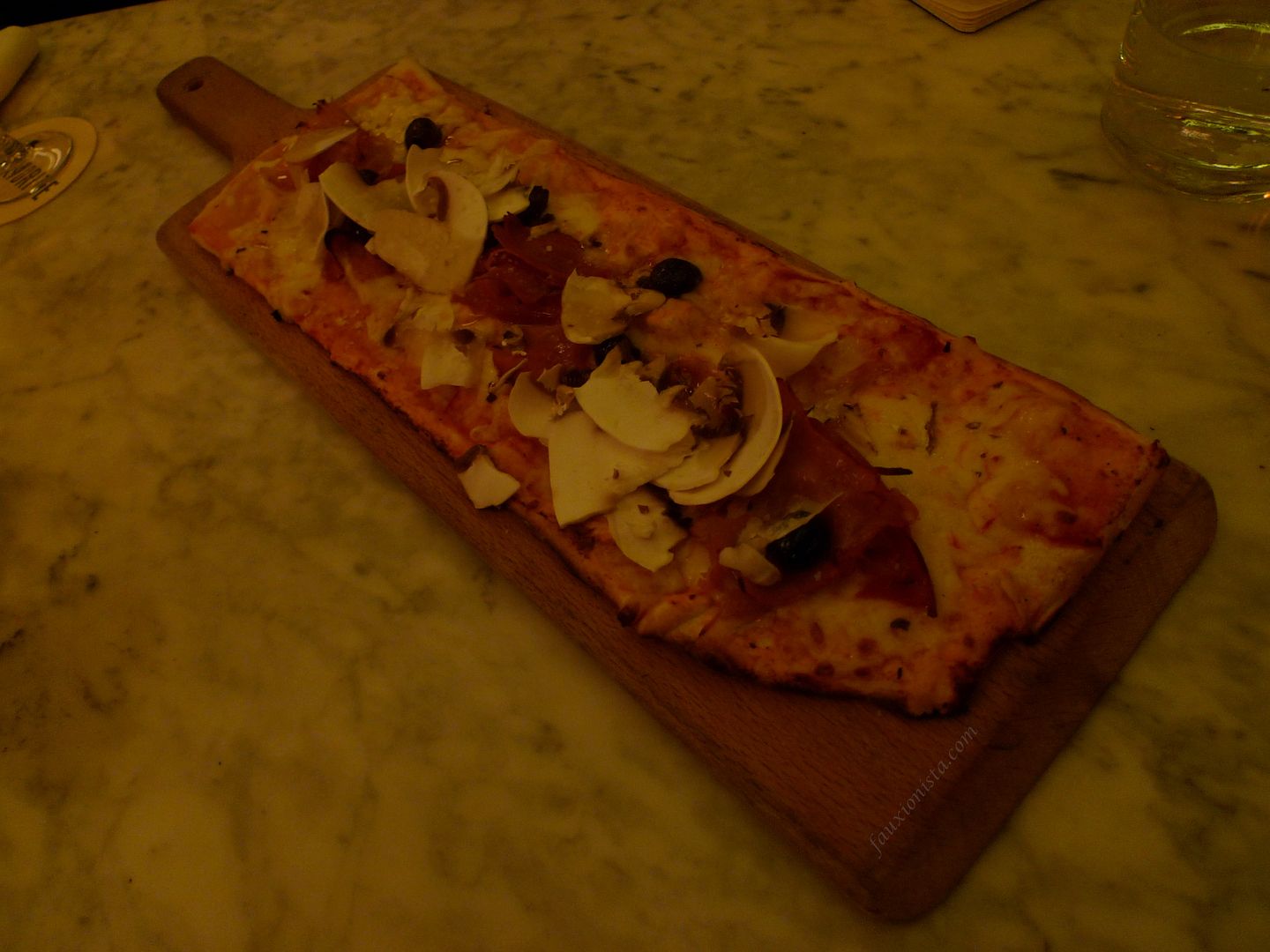 Fungi Pizza (to share with my sis)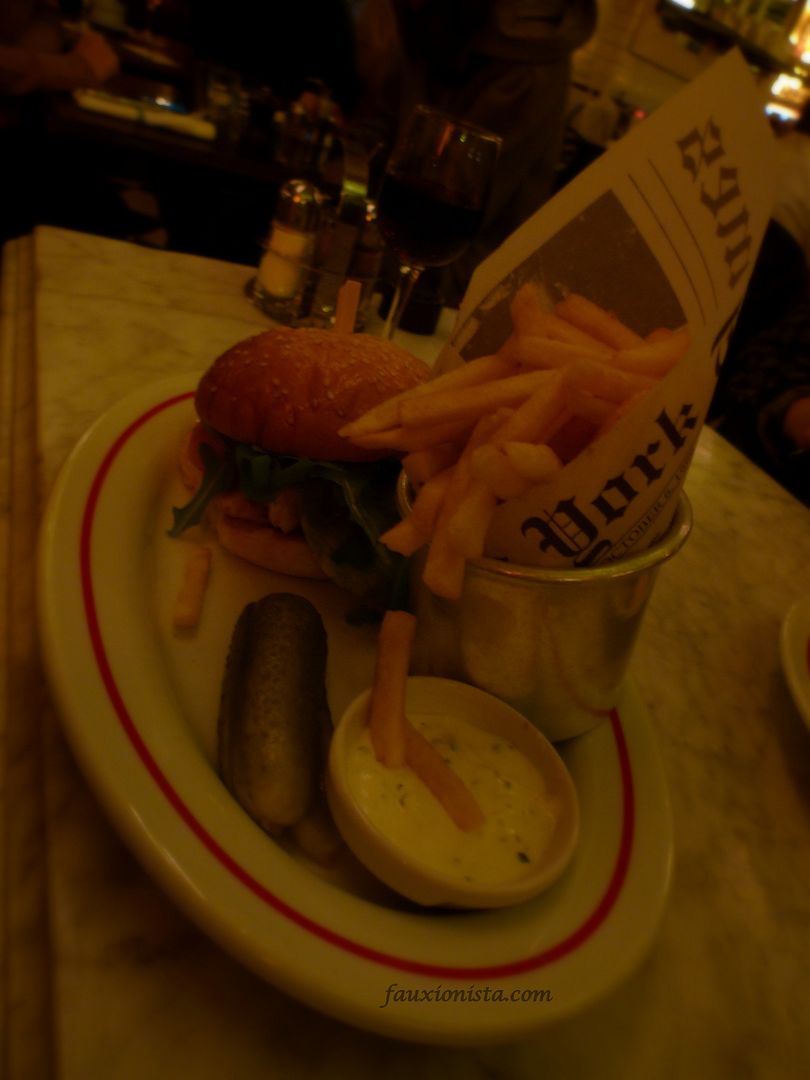 Salmon Burger (my dad's)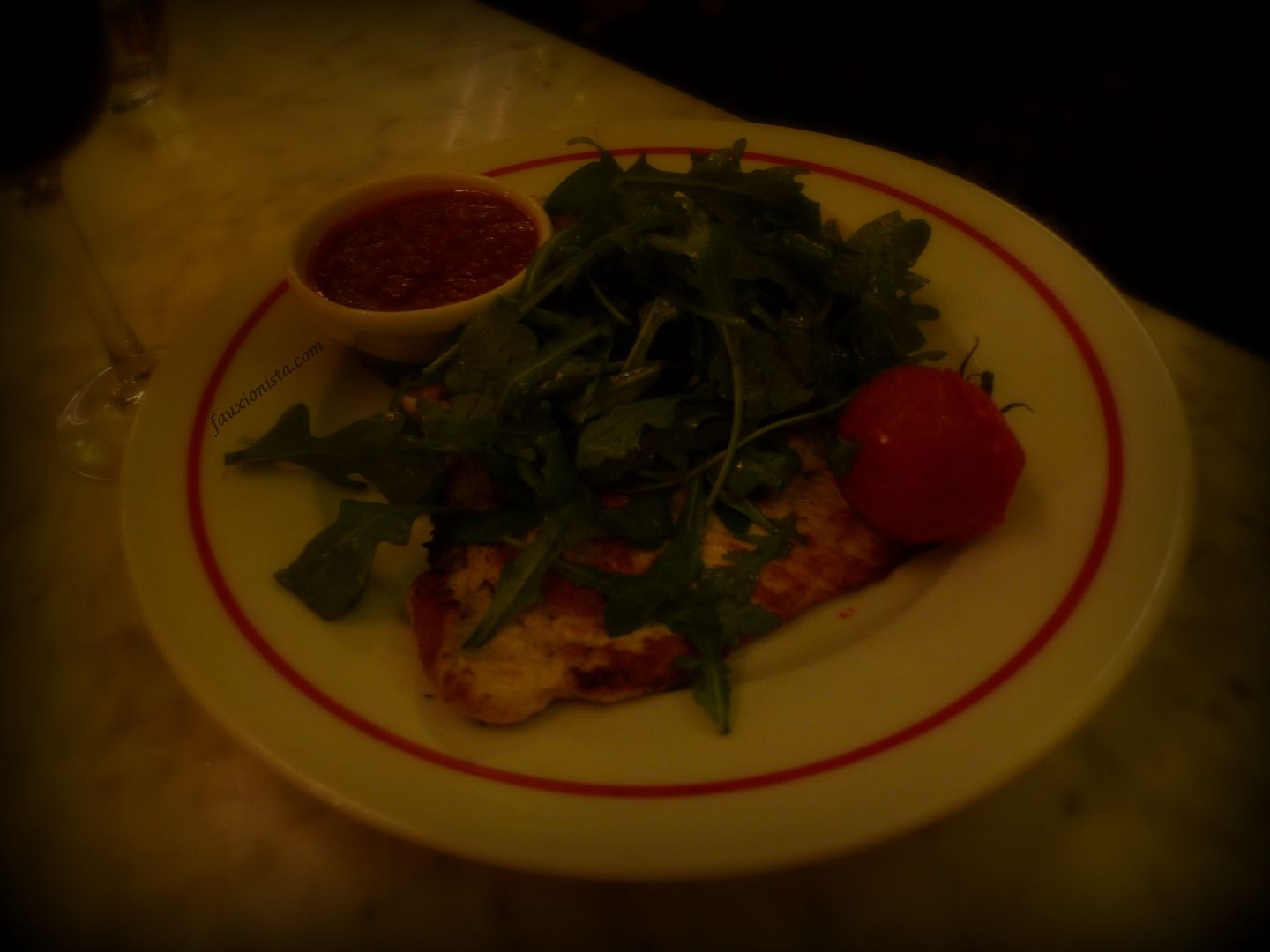 Salmon Fillet (my mum's)
Nutella Pizza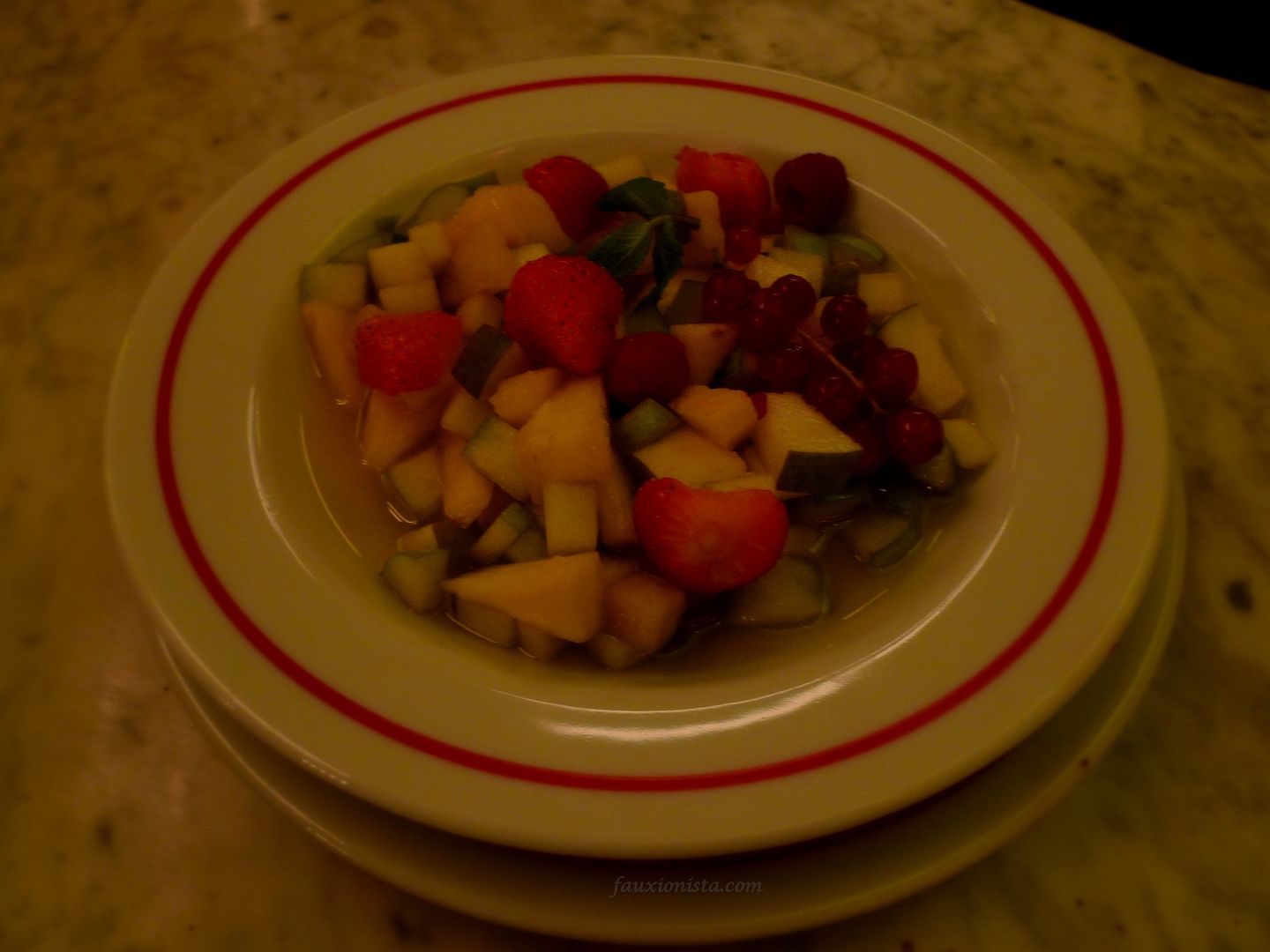 Fruit salad (to share)
And with that concludes the first part of my Paris posts as we adjourned back to the apt to call it a night. More to come soon!