I just realized that I forgot to post these two pics that were from our the first day, so I'm posting them here – lunch at Cafe George V. Food was decent but service was slow. I also find the portion to be on the small side. (Yes, I'm a glutton! WARNING: Picture heavy post!)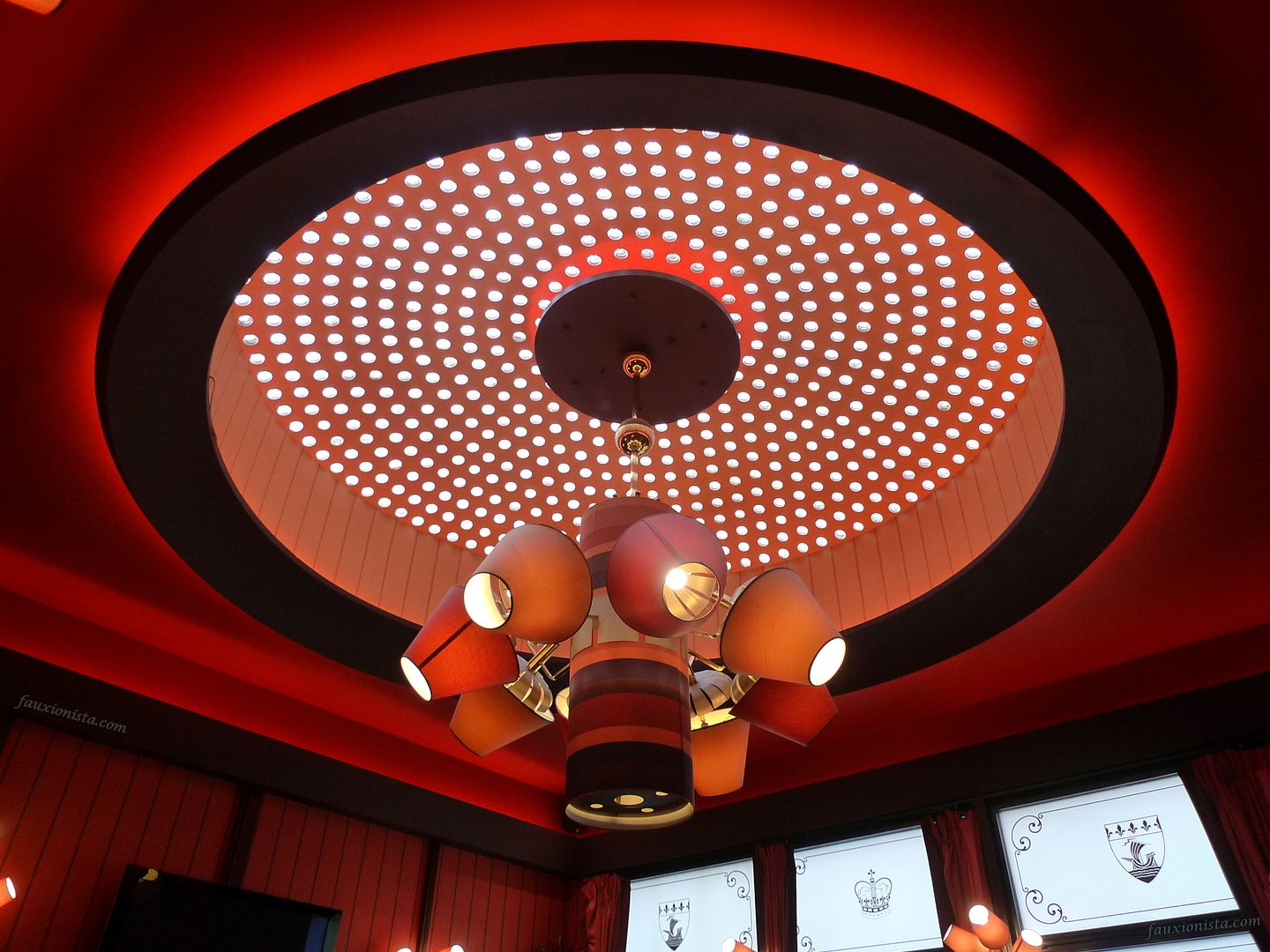 Beautiful lights at Café George V
Baked scallops
For the fourth day, we had booked a segway tour with Fat Bike Tours through Viator. G and I had previously gone on a segway tour in DC and we truly enjoyed it. I figured why not in Paris? The tour was approximately 3 hours and we covered a lot of ground. Our guide Andre was friendly and did a great job in explaining the history behind the landmarks that we stopped at. Should you decide to go, I recommend booking early (at least a week in advance) as each tour is limited to only 8 people!
Following are pics taken on the segway tour…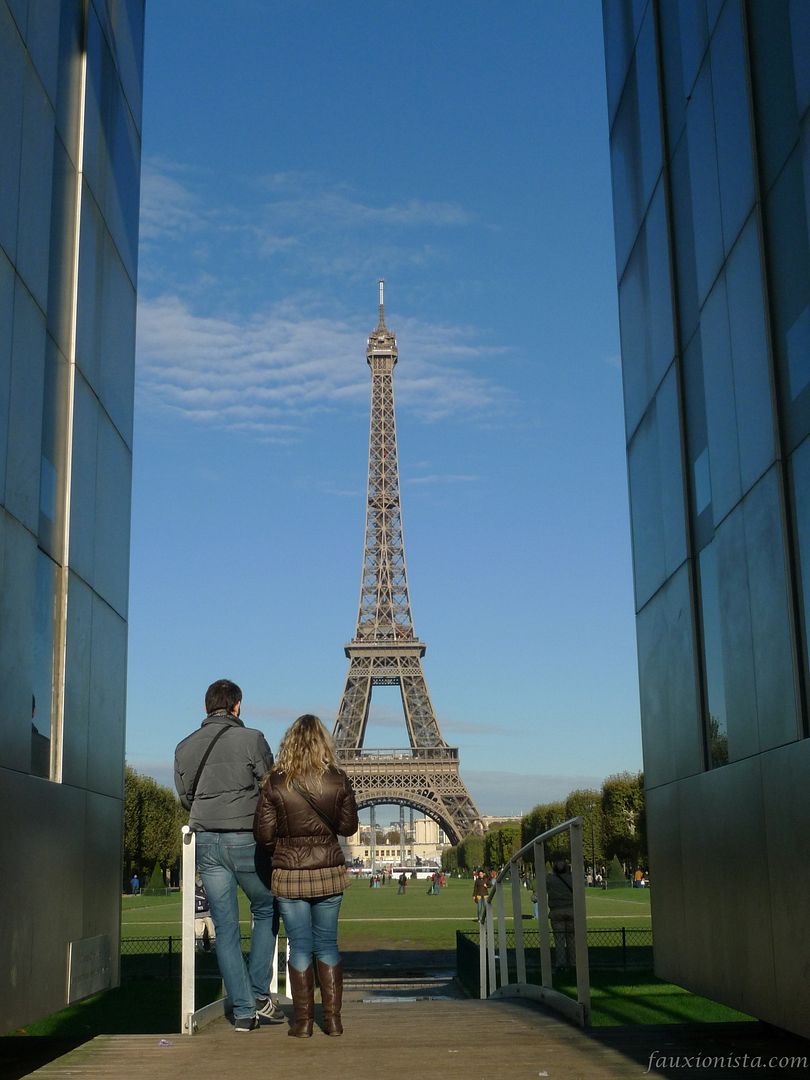 View of Eiffel Tower from Wall of Peace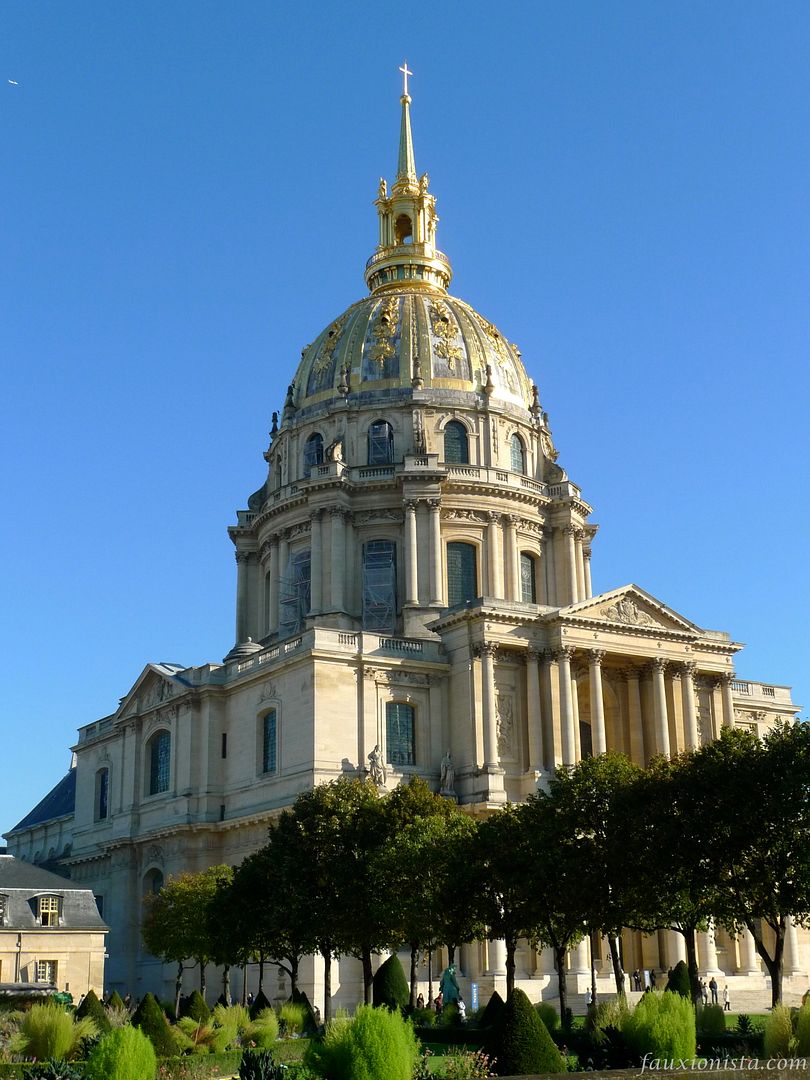 Eglise du Domb, (The Dome Church) where Napolean's tomb is located (dome is made of real gold!)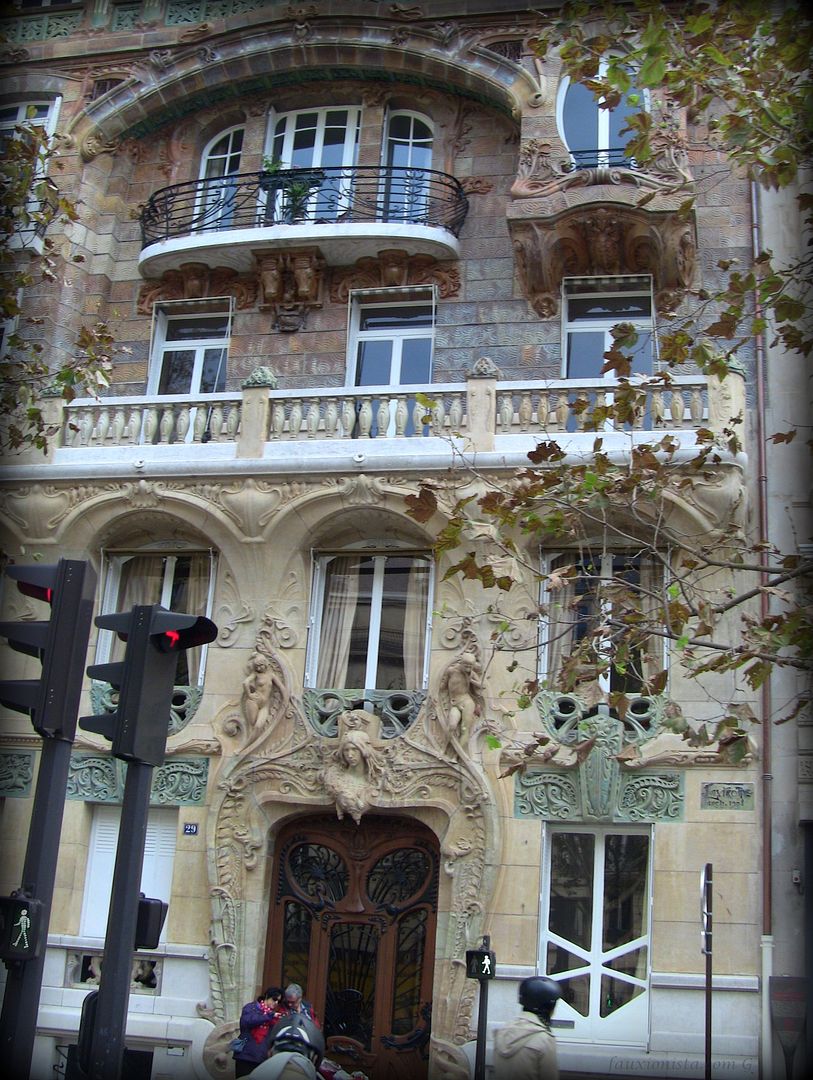 Art Nouveau Doorway on Avenue Rapp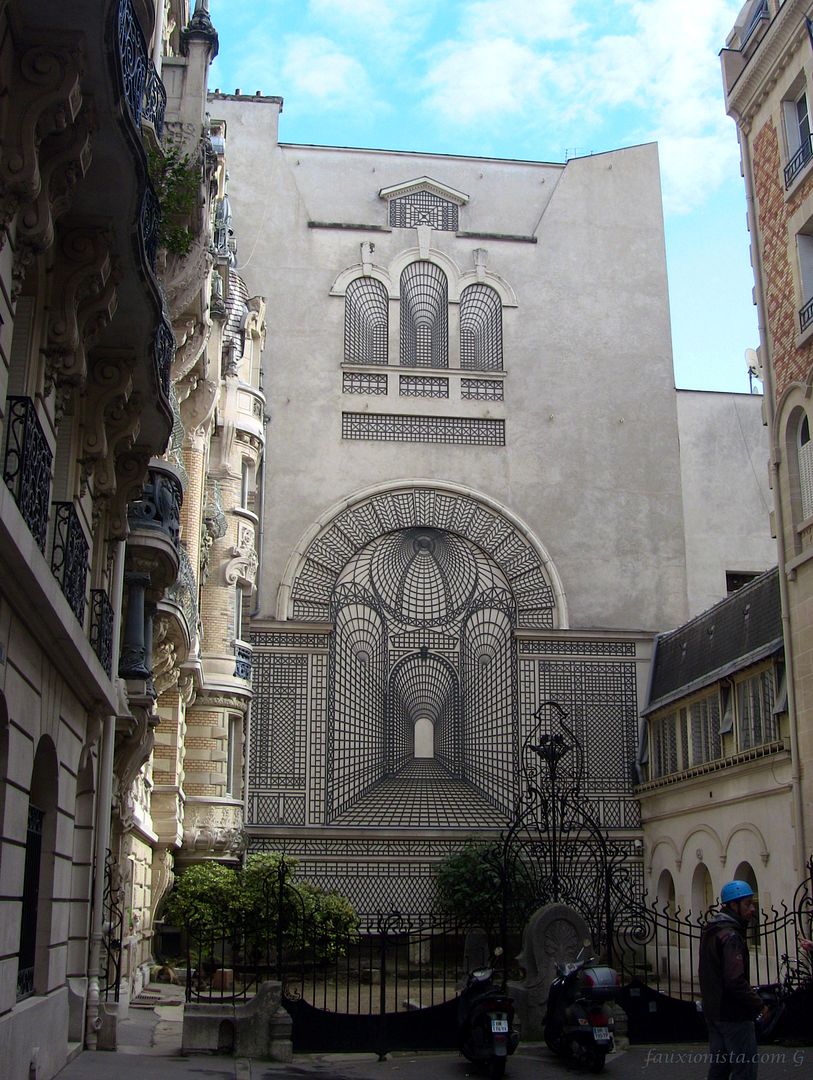 Art Nouveau Building on 3 Square Rapp
Unfortunately, the segway tour marked the end of our visit as one of my parents got into an accident as mentioned here and we ended up spending the rest of the day in the hospital. We were scheduled to depart the next day, which I did while the rest of my family remained to get care and treatment for one of my parents.
On the bright side, we saw most of Paris and I am fortunate to be able to share them with you. I hope you enjoyed my posts! (Shopping, Part I, Part II) Thanks for reading! 🙂