I have acquired quite a few jewelry pieces in the last few years and my current organization no longer works. I was therefore looking for a new system to organize my jewelry. While suggestions abound on the interwebs, I am somewhat fussy and OCD in that I do not want it to be displayed openly whereby it would collect dust. Ideally, this armoir would be the perfect solution but as I anticipate a move in the coming year, I decided against it.
My temporary/gap solution came in the form of a stackable jewelry box while perusing the sale section of Nordies. With the balance on the gift card that I won, I only paid a little over $14 for it. I would have loved to purchased it in black instead but my pondering over the purchase got in the way! (what's new?)
My out-of-hand jewelry drawer…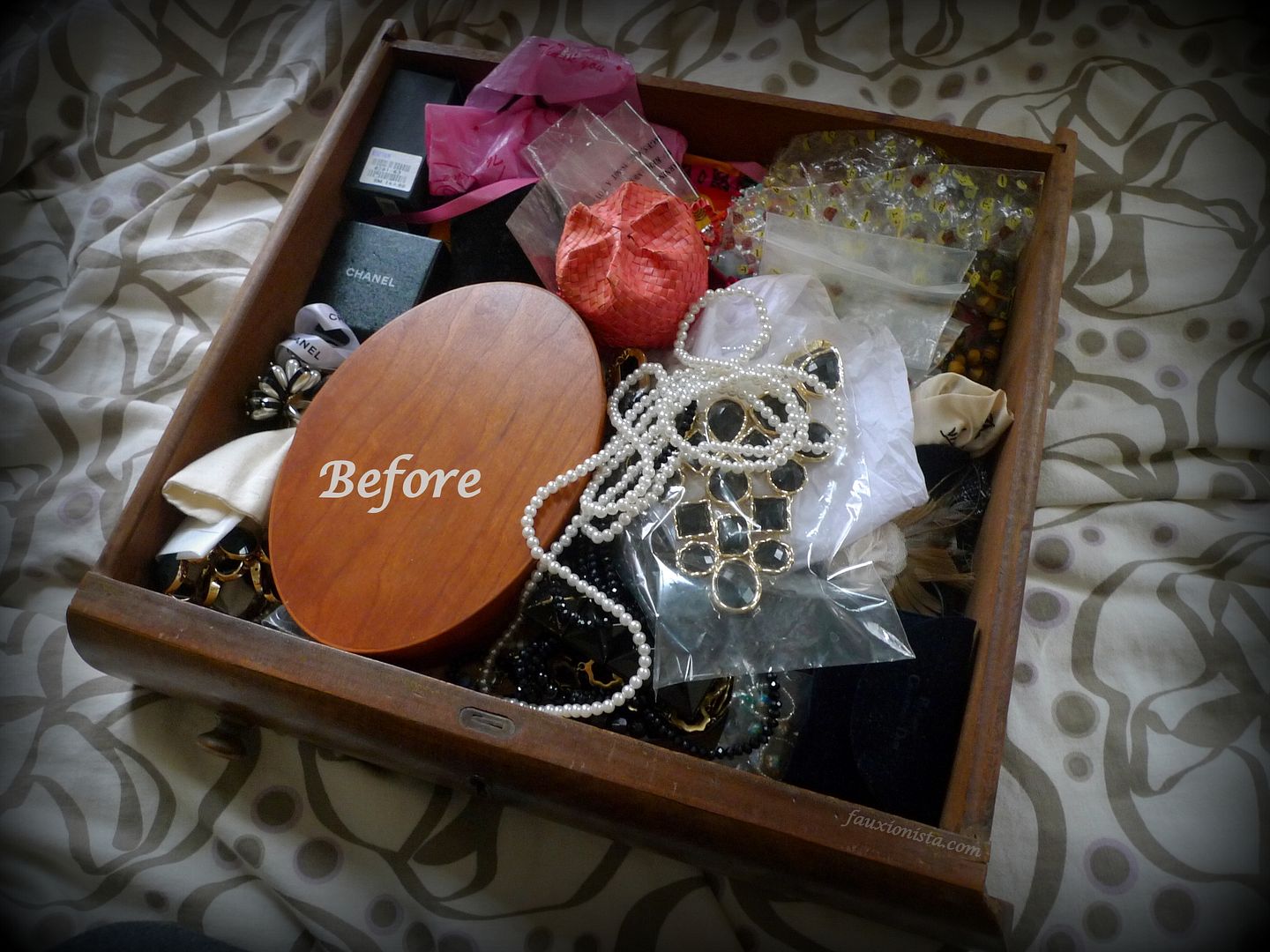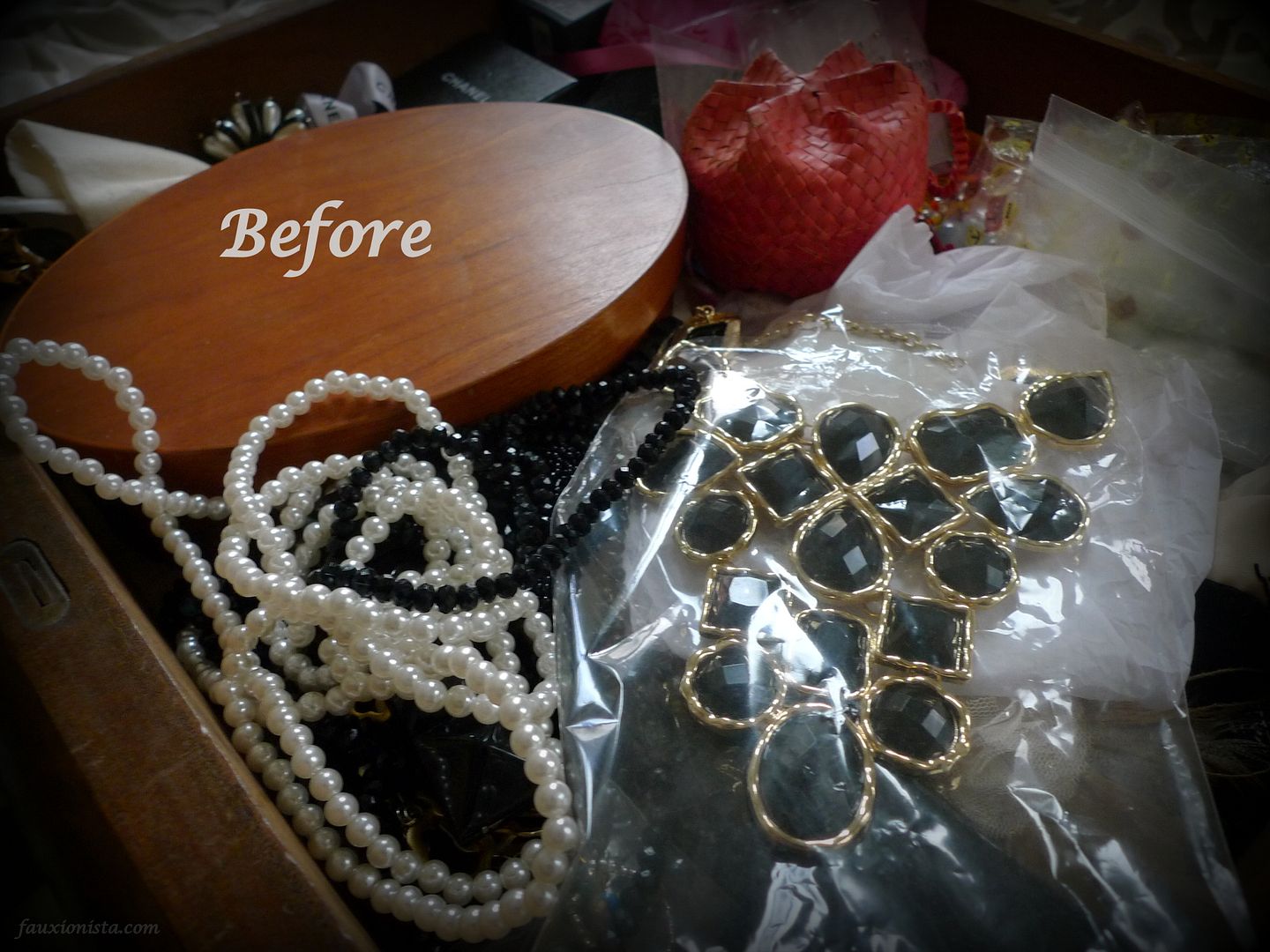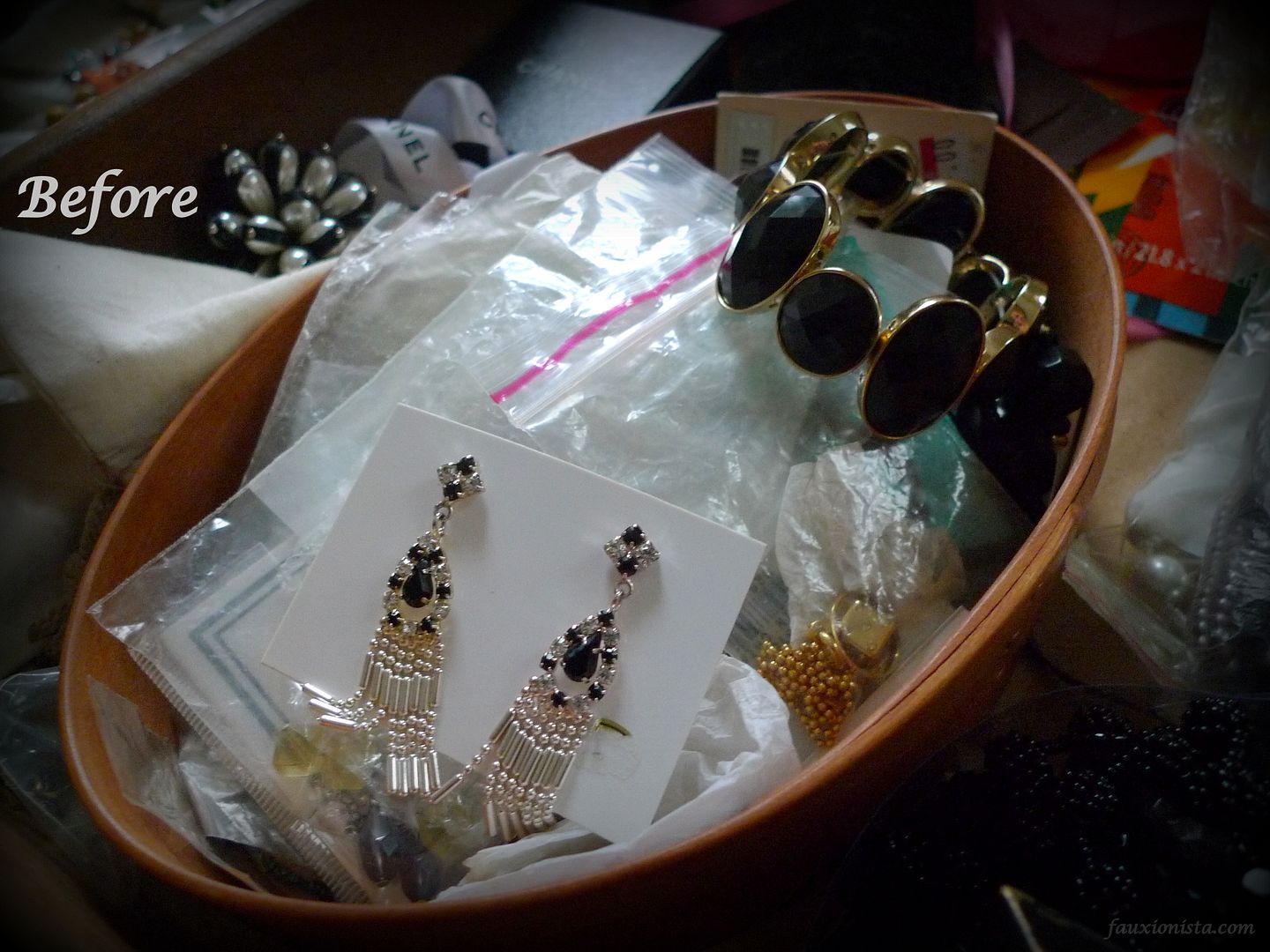 Yes, I like to keep my jewelry separated in different plastic bags. (Ghetto, I know but it helps to prevent metals rubbing against each other and tarnishing, I think.)
The solution…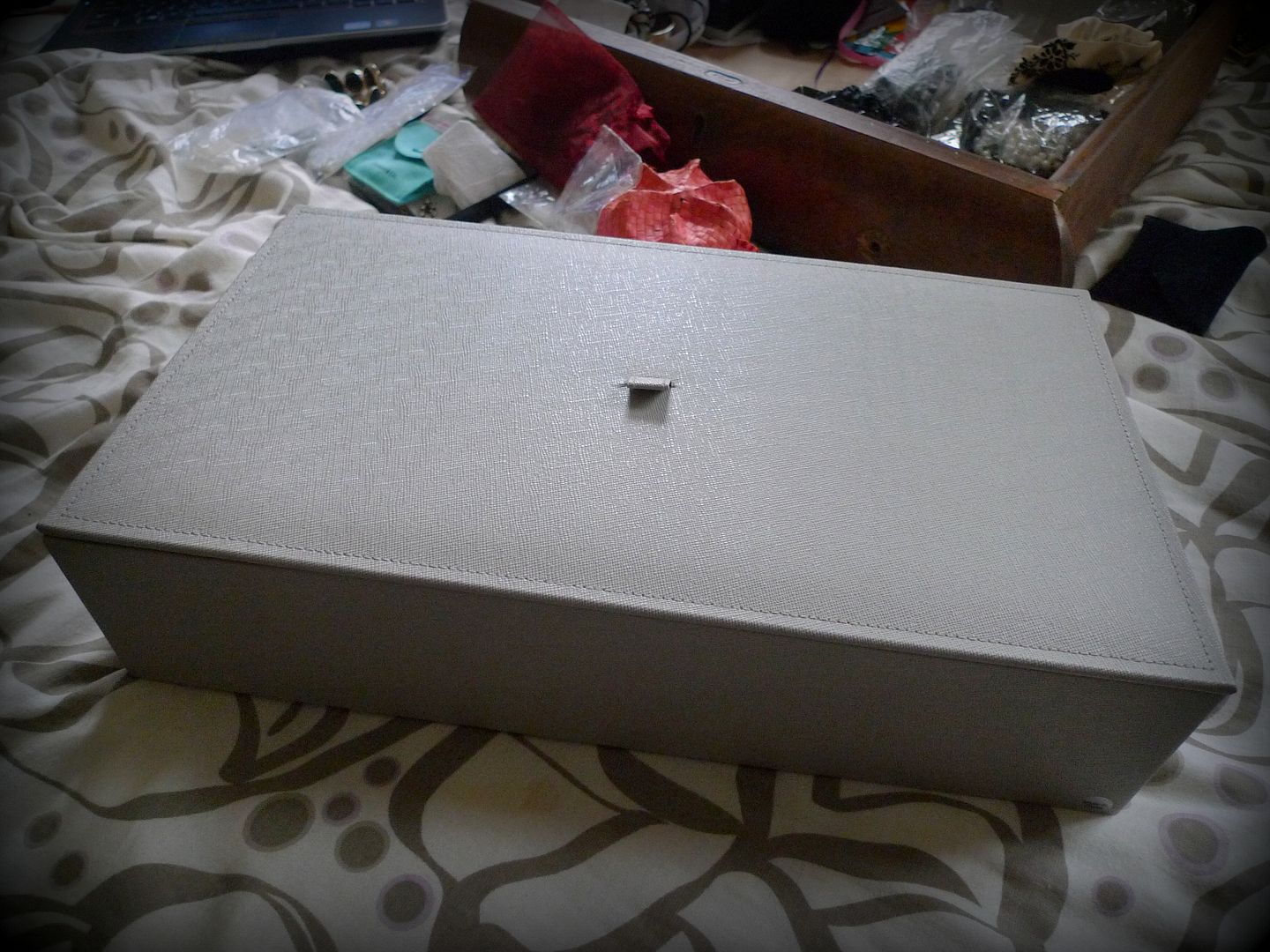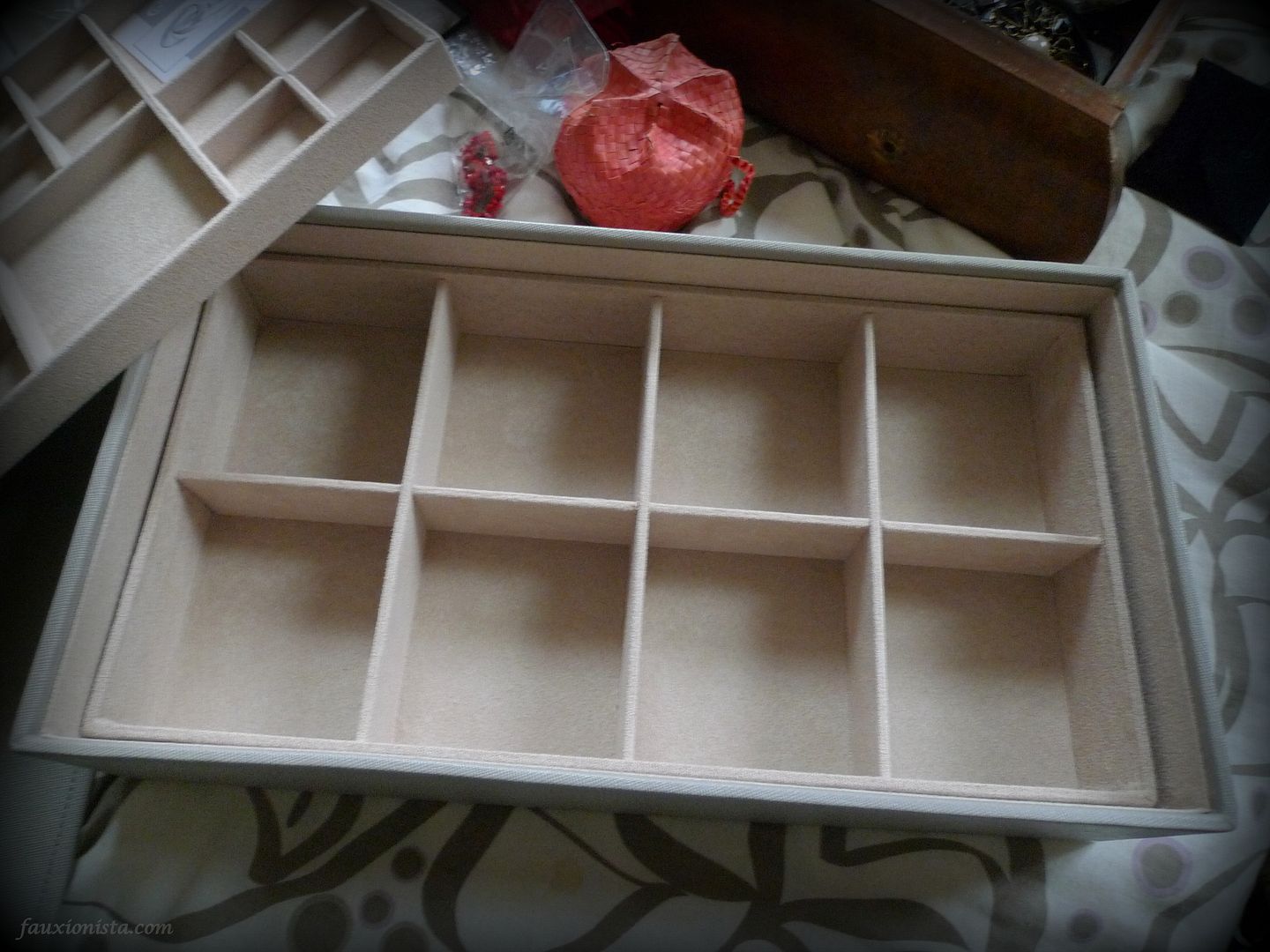 Nordstrom's Stackable Jewelry Box in Gray $48.90 (50% off)
As the box was a little higher than the height of my drawer, I couldn't store it in my drawer and lined my drawers with the trays instead. On the plus side, I get to store my bigger items in the box, e.g., statement necklaces and sunglasses. Here's how my jewelry drawer looks now..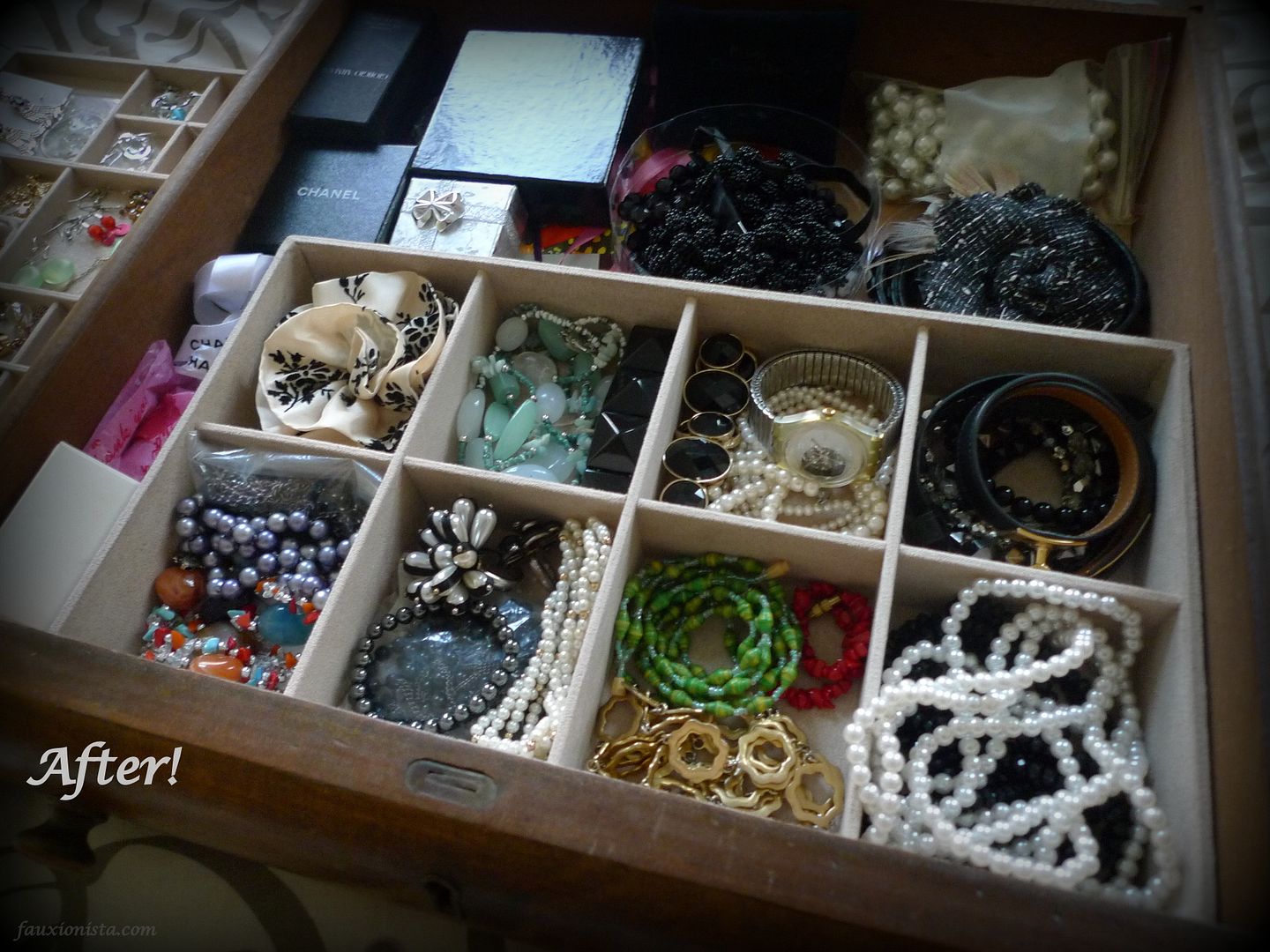 I am mighty pleased with how my jewelry is organized now as I get to see everything that I have. It makes it easier to pair my jewelry with my outfits before I head to work. No more having to hunt for X item that I-want-to-wear-but-can't-find! 😉
How do you organize your jewelry or accessories?