It's the time of the year where I actually do my ZARA shopping or rather purchases. Throughout the season, I would mentally prepare a wish list for their sales and when sales finally arrive, I would make purchases depending on how much the item is marked down.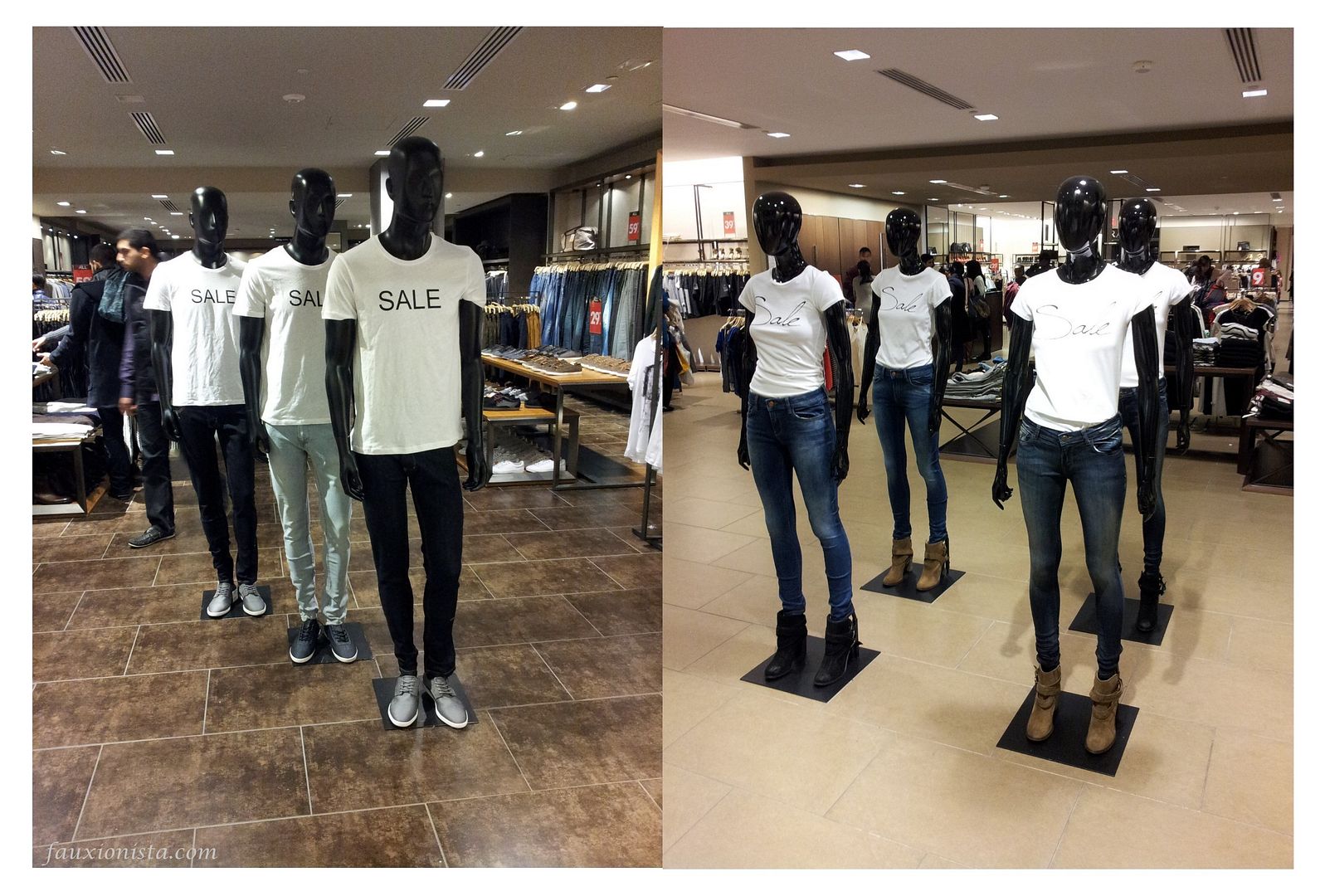 Previously, I had posted about the padded shoulder leather jacket here and I was able to purchase one in the store, since my size was sold out online when I finally got to site. (I had tried to stay up since sales begin at midnight but fell asleep before that and when I was awake, it was long gone!) There was only one in my size in the store and I noticed that a stitch near the neckline is loose, but I bought it any way. Throughout the day, I was checking the site to see if my size would reappear and lo and behold, it did! I quickly placed an order and will promptly return the one I bought from the store, if the one I ordered online is in pristine condition. (here's to hoping since online orders usually come straight from the warehouse whereas the store's item has been tried on bazillion times!)
I also ordered up a pair of heels, the knock off to Alexander Wang's Liya.
ZARA vs Alexander Wang Liya (Image via)
The only other item I wanted was the TRF blazer with zips but it was nowhere to be found online and at $69.90 in the store, I thought it was still too much, hence I passed. I will post an outfit pic with the leather jacket and the heels when it arrives!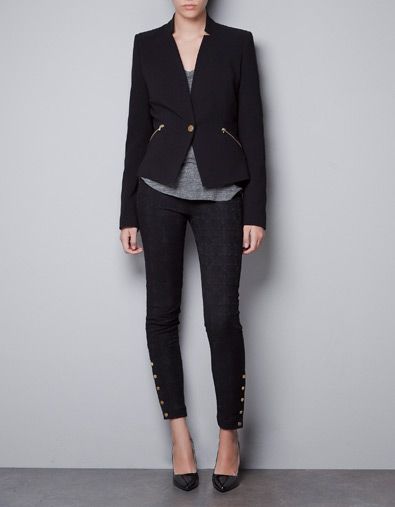 ZARA TRF blazer with zips
Will you be getting anything from the ZARA sales? Or perhaps if you did, what did you get? 🙂