This highly coveted ZARA Biker Leather Jacket is no stranger in the blogosphere as many bloggers own this item. Unlike most, I'm one who only shops during the sales, so my patience paid off when I was able to purchase this in my size on the first day of the sale. It was really sunny over the weekend, and I was able to wear the leather jacket without extra layers over it.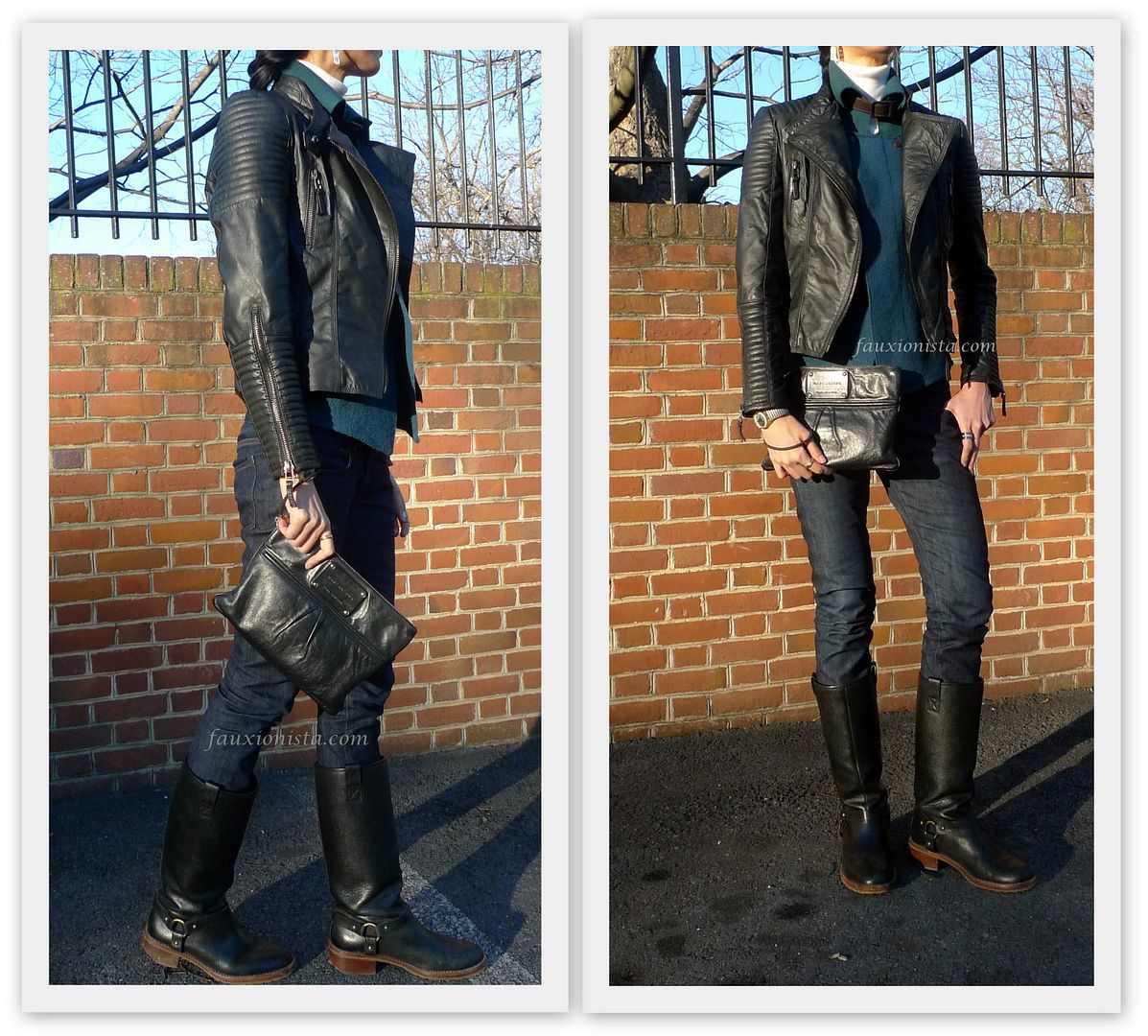 Turtleneck: ZARA F/W 2011
Jacket: ZARA Biker Leather Jacket with Padded Shoulders F/W 2012 (similar use USLONGWEEKEND for 15% off)
Jeans: J Brand 1114 in Indigo
Boots: Banana Republic F/W 2007
Clutch: Marc Jacobs Palais Royal Flat Case S/S 2008
Rings:  Cartier Trinity Ring and H&M 2006
Watch: Swatch circa 2000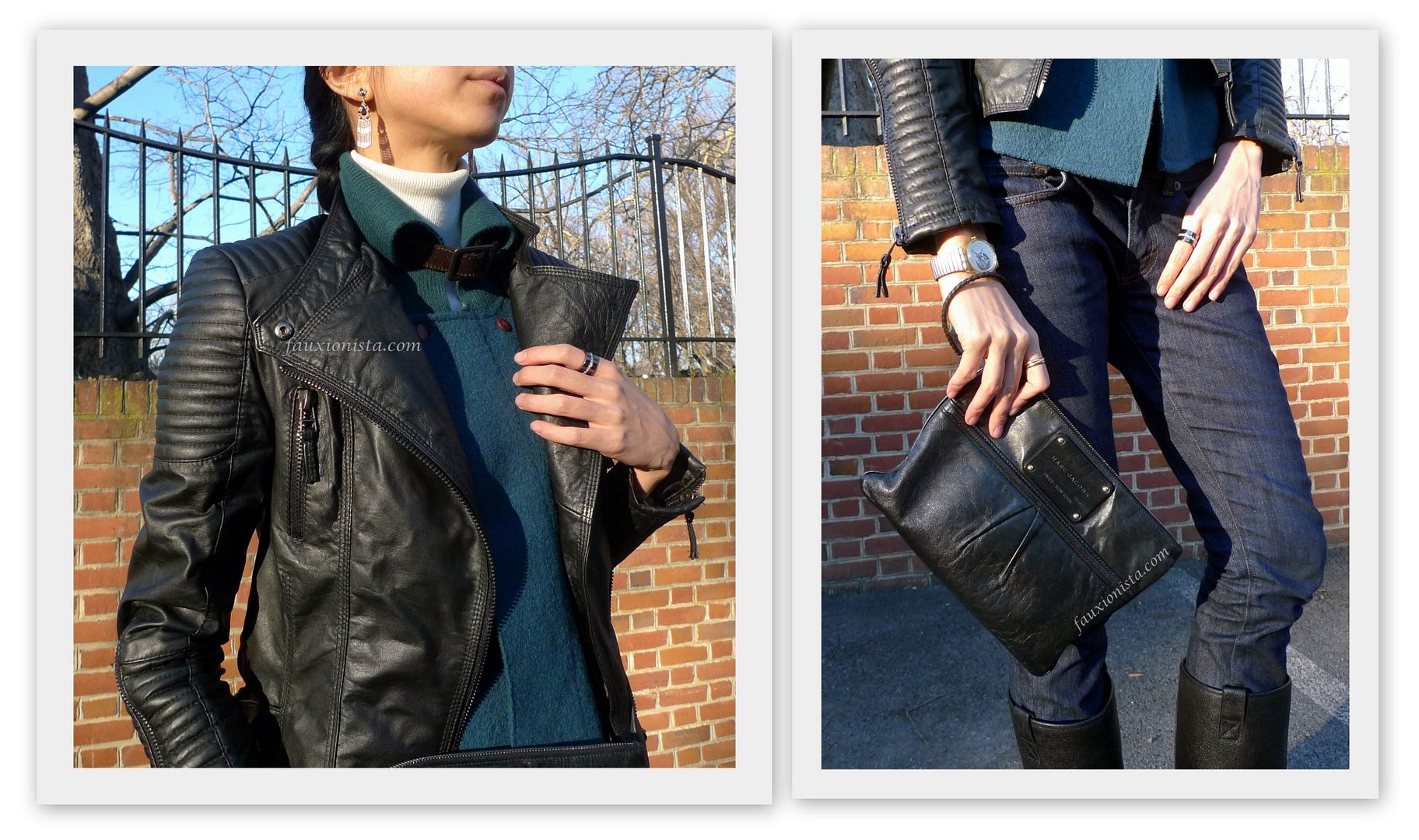 Each Fall/Winter, I toy with the idea of purchasing a leather jacket, but I either pass at the price tag or the item being ill-fitting. I'm pleased to finally be able to add this leather jacket to my wardrobe as it actually fits quite well and I consider it to be a classic! What are your thoughts on leather jackets? Yay or nay?