Lunar New Year decor at Changi International Airport in Singapore
Happy Lunar New Year! Apologies on the lack of posts in the past few days as I was travelling back to Malaysia and was without internet for a while to be able to upload pics and blog a decent post.
I flew with United Airlines and the food portion wasn't enough to satisfy my appetite so, shortly upon touch down at Changi Airport in Singapore, I was looking for food. Thank goodness it's Asia for that translates to 24 hour restaurants even in the airport!
24 Hr Food Gallery in Terminal 3 of Changi Airport in Singapore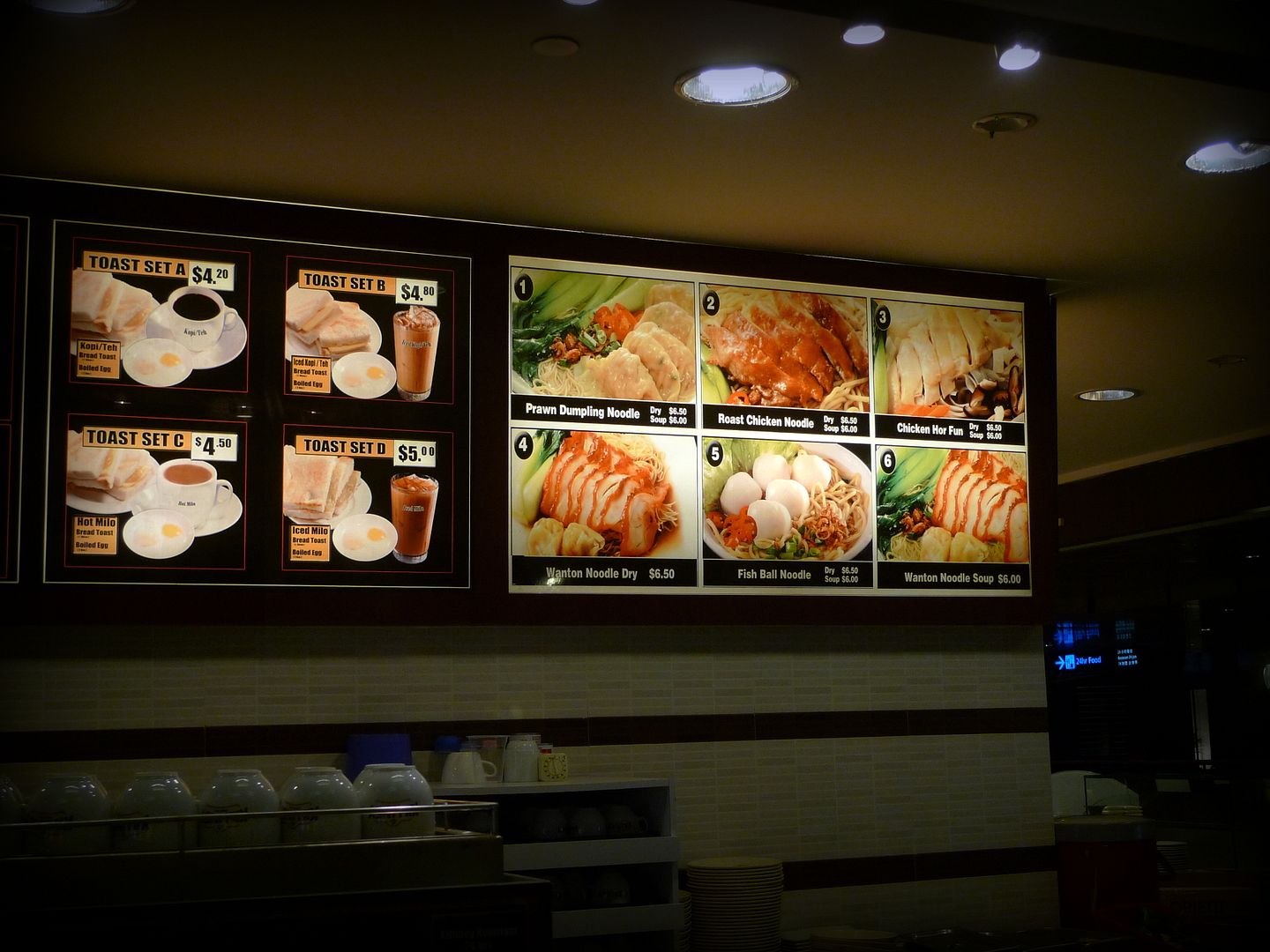 Menu
Fishball noodle soup
The fishballs were actually very good which I wasn't really expecting since airport food tends to be subpar quality. Needless to say, I pretty much inhaled my bowl of noodles and my cup of hot Milo (chocolate malt drink).
The plan for the first day back in Kuala Lumpur (aka KL, capital city of Malaysia where I was born and bred) was twofold: get a haircut, and celebrate my Dad's birthday (not at the same time!).
 Bye bye locks! (that's for not getting a haircut in 21 months!)  
Loving my short do now. So refreshing and no blow drying needed! 😉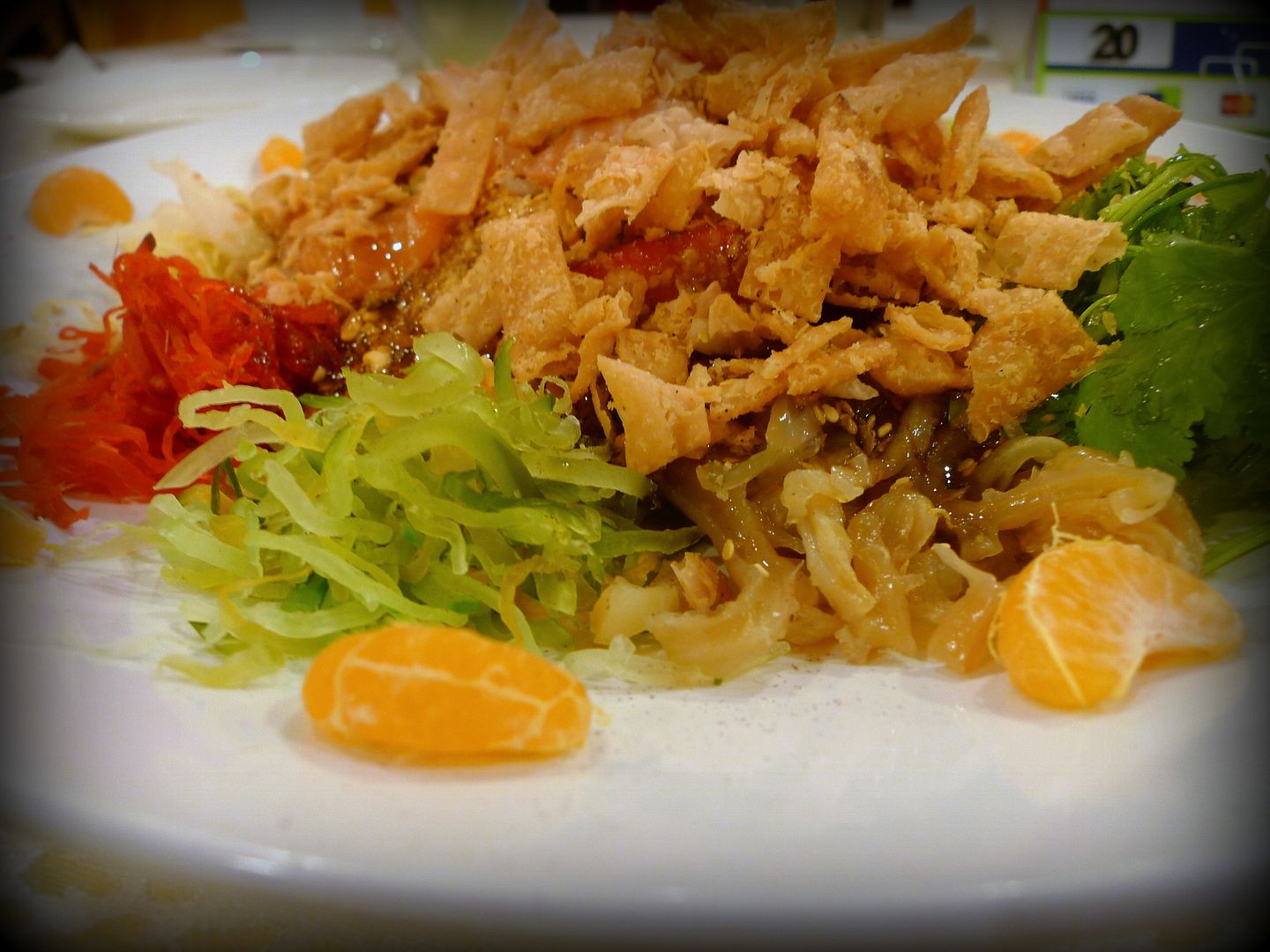 Fruit-based yee sang (raw fish salad) for dad's birthday
Yee sang all tossed
Dad's durian cake from This & That Cafe
Okay, off to spend some quality time with the family now. I'll try to snap some outfit pics soon! Have a great weekend! 🙂