My sincere apologies on the hiatus. I was coping with jet lag (still am actually), recovering from a cold and was having a case of blogging doldrums. Fret not, I'm back. I just needed to clear my head a little!
Here's an outfit (a travel uniform to me) that I wore while on vacation in Hong Kong. During the Fall/Winter season, turtlenecks become an essential for traveling as it is crucial to keep this giraffe neck warm! A scarf would have been an essential as well (I packed two along, just in case) but there wasn't a need for one on this trip. Jeans are also a must when I travel in the colder temperatures as it's the basic or rather essential of my travel uniform.
Since acquiring this ZARA leather jacket, I've been trying to wear it whenever I can. I happily ditched my heavier wool coats in favor of this leather jacket for this trip knowing the temperatures would be more temperate. We had pleasant weather in Hong Kong as the temperatures were in the high 60s F (19-21 C) while we were there.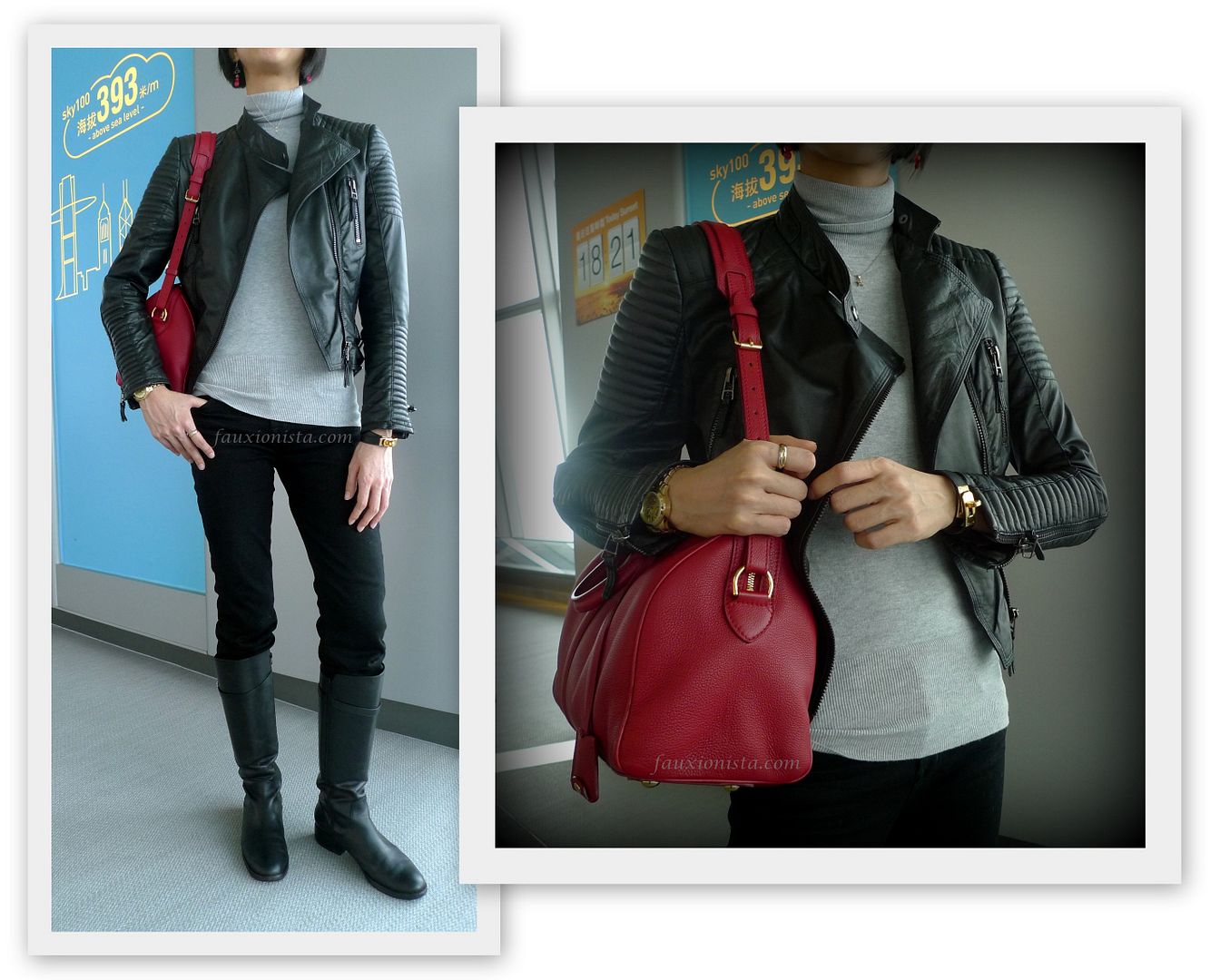 Turtleneck: ZARA S/S 2012
Jacket: ZARA Biker Leather Jacket with Padded Shoulders F/W 2012 (similar use USASAVE50 for $50 off till March 3, 2013)
Boots: Ann Taylor Betty Riding Boots F/W 2011
Necklace: Gift from sis
Earrings: From Uganda
Ring: Cartier Trinity Ring
Bracelet: Hermes Kelly Double Tour
Watch:  Michael Kors MK 5384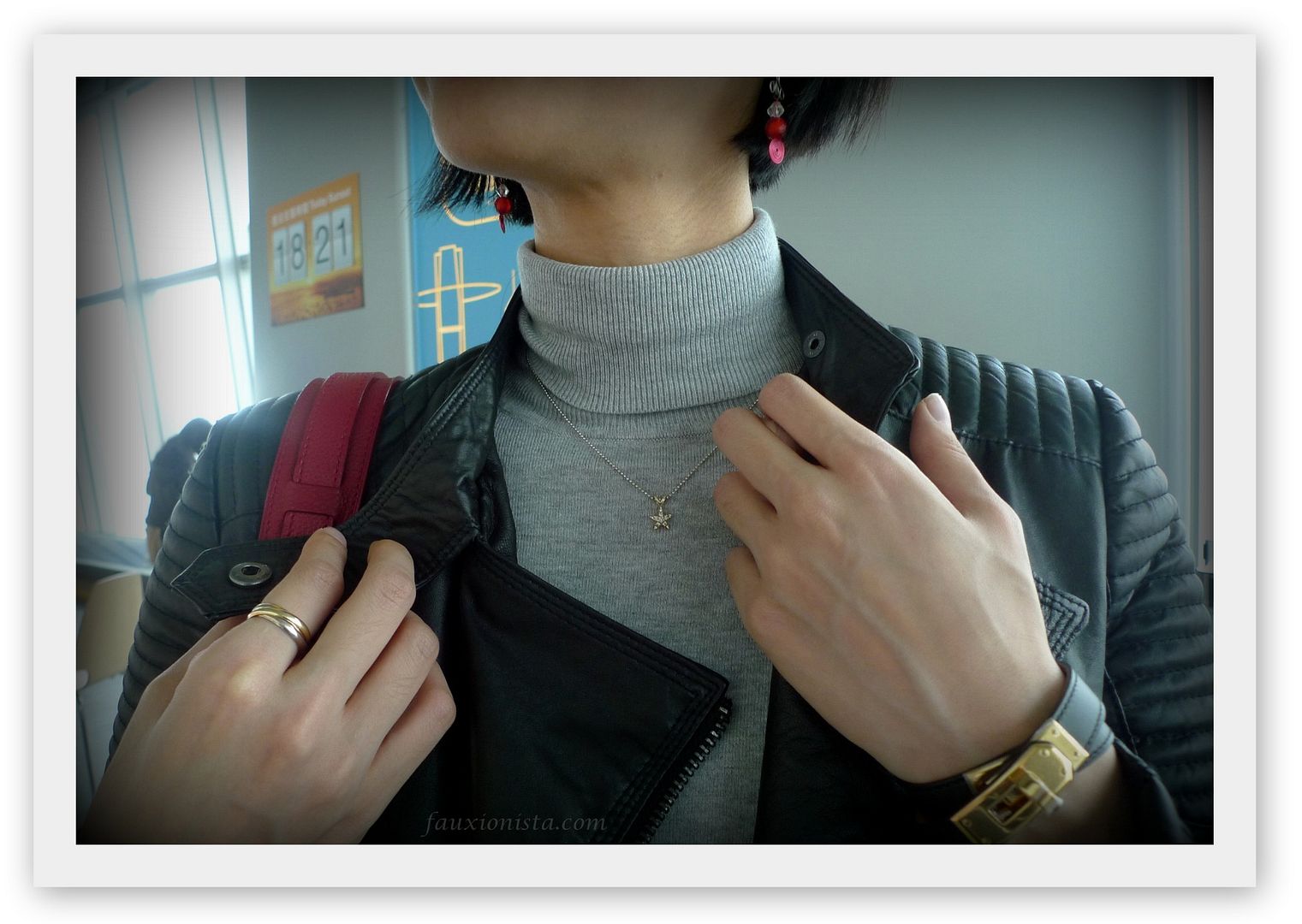 What are your essentials for traveling? Do you have a travel uniform?
Thanks for reading! 🙂