If you follow me on Twitter, you know that I found the Valentino Noir Rockstud while I was in HK and it was slightly cheaper than the retail price here in the US (difference about $50). They had both the flats and the kitten heel version although the latter was more than retail here. I tried on the kitten heel version and it was comfy like flip-flops! As it was a big ticket item, I handed them back to the lovely sales assistant in Lane Crawford and went on my merry way. G was very sweet and offered to buy them as a gift knowing how badly I wanted them. I pondered on them for a few days before finally deciding to purchase them the day prior to us leaving. Alas, there was none in my size when I returned to the store to purchase what I wanted. 🙁 My sis and G was kind enough to entertain me as we made a mad dash to Joyce and Valentino stores in hunt of the Noir Rockstuds. Nope, nothing to be found, they were all sold out. Only Lane Crawford had them but none in the size of what I wanted.
Well, as I've been obsessed with these shoes for a while (what an understatement!), I knew the few sites that still had what I want. Better yet, I was able to find a discount code which made the price difference slightly less then the retail price in HK! Woohoo! Thank you, G! 😀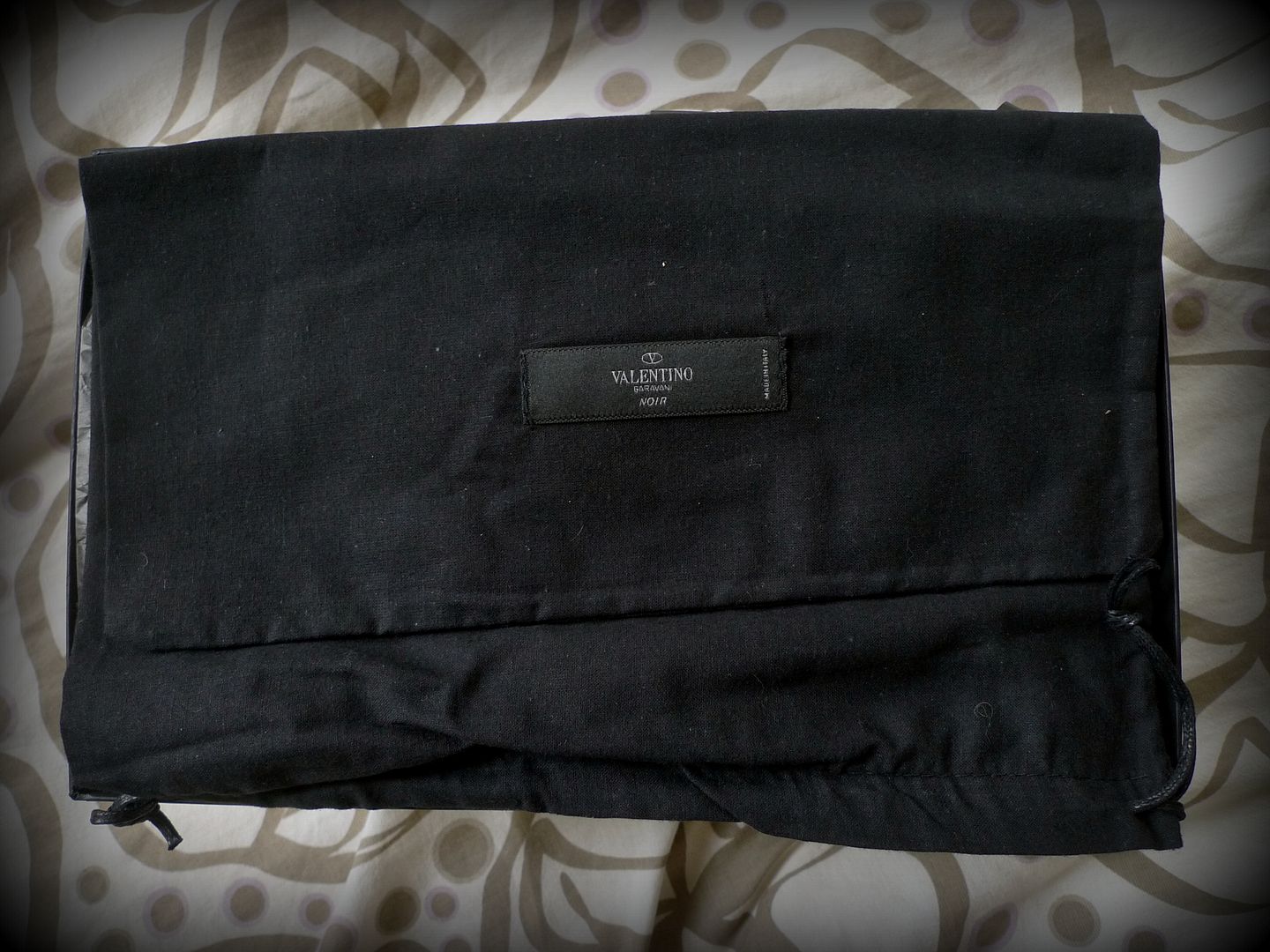 Valentino Noir Rockstud in Matte Leather
On a recent trip to H&M to return a pair of printed pants (I've yet to find a pair that fits for a price I'm willing to pay), I found few more rings to add to my collection.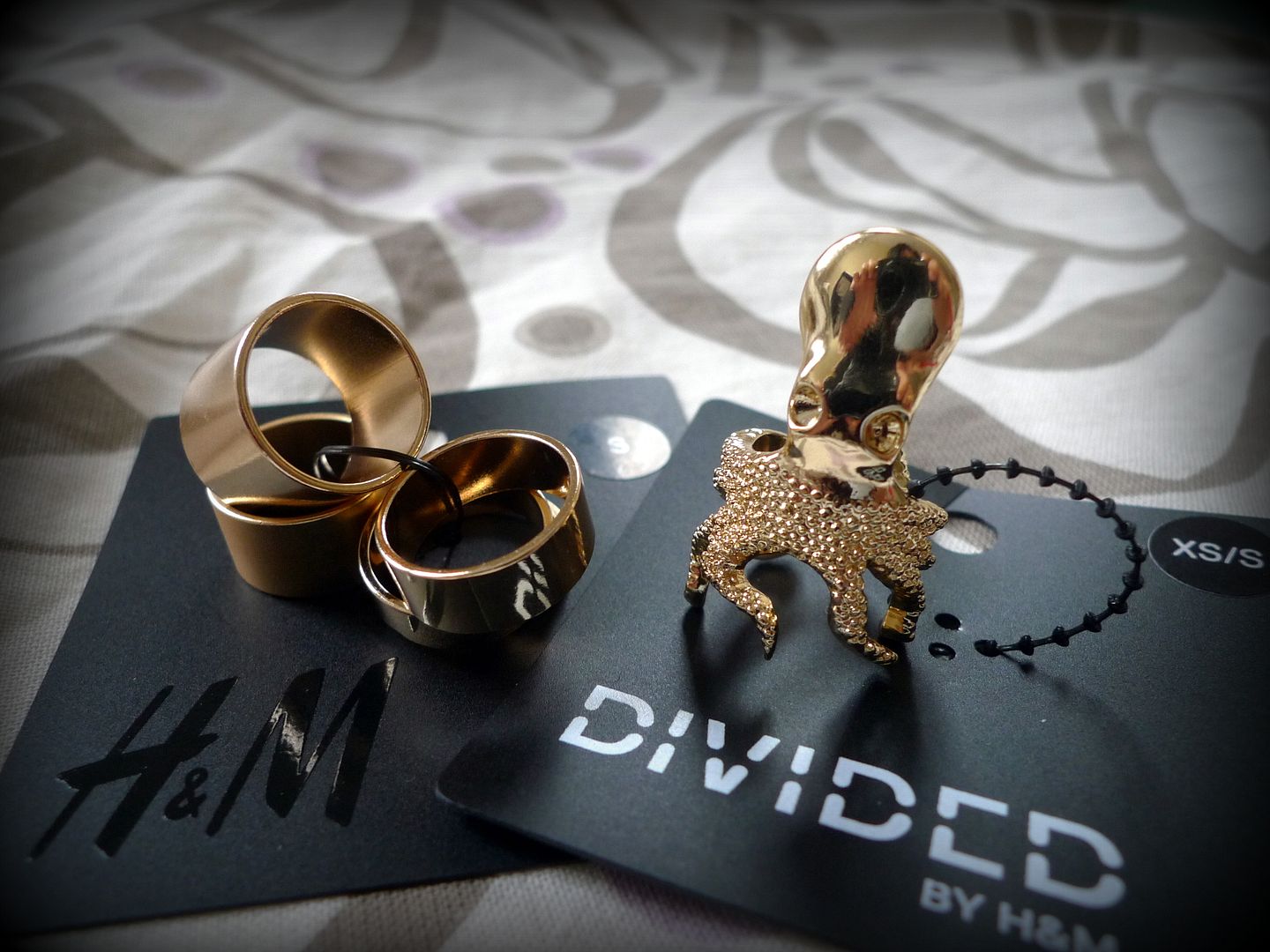 H&M gold rings $5.95 and Octopus ring $3.95
The gold rings reminded me of the infamous Balenciaga rings that were featured on the S/S 2013 runway.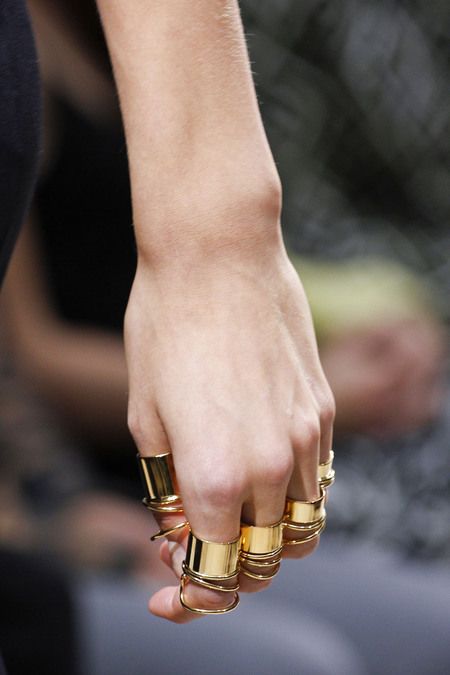 Balenciaga Gold Rings S/S 2013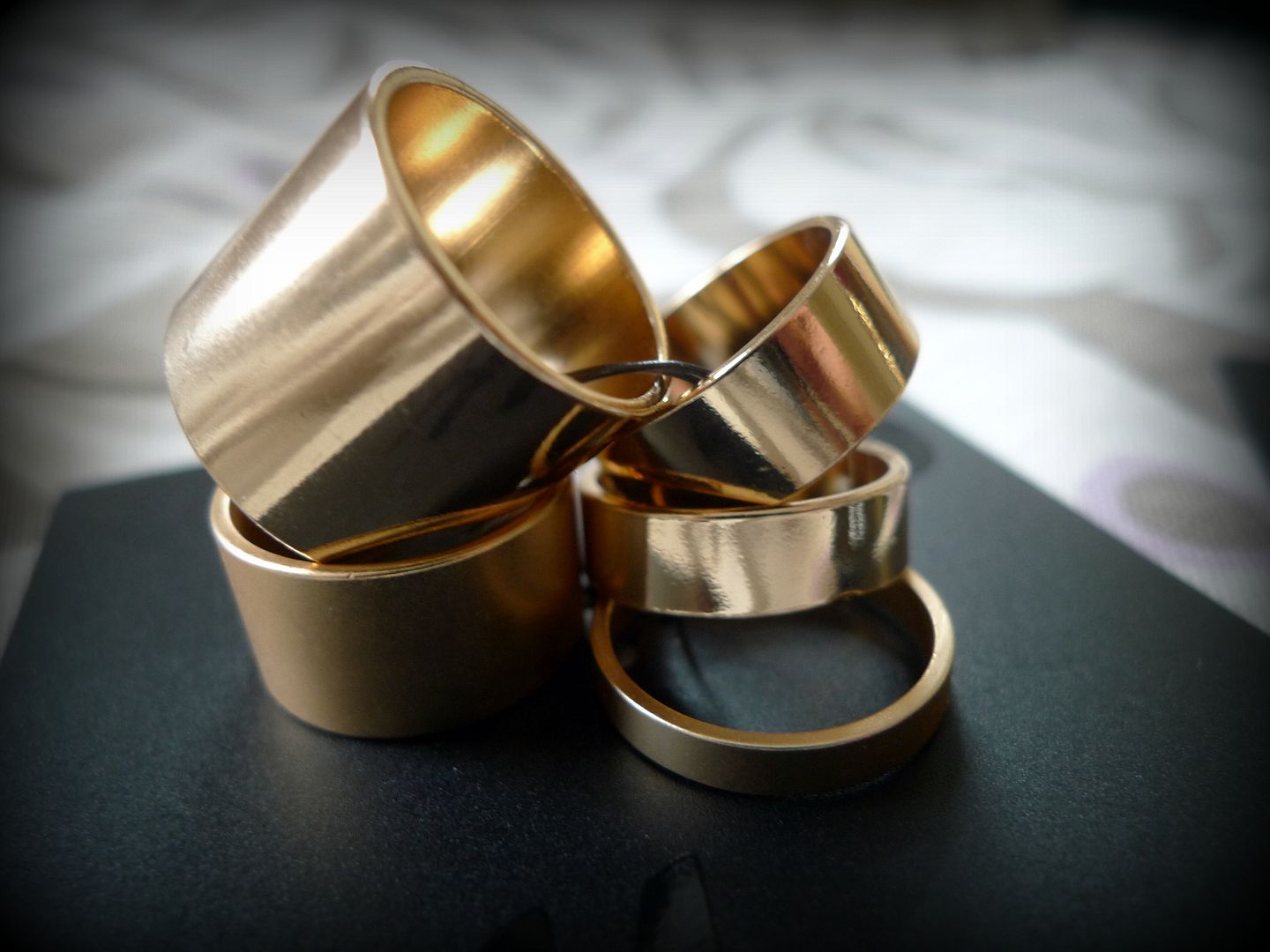 H&M gold rings
I had previously seen the ASOS version of these rings (silver here) and resisted to buy them but these H&M ones were hard to resist at their price point! As for the lil Octopus, it reminded me of the late Paul the Octopus. It was also budget-friendly for Miss Frugal here, so I bought it without further thought. 😉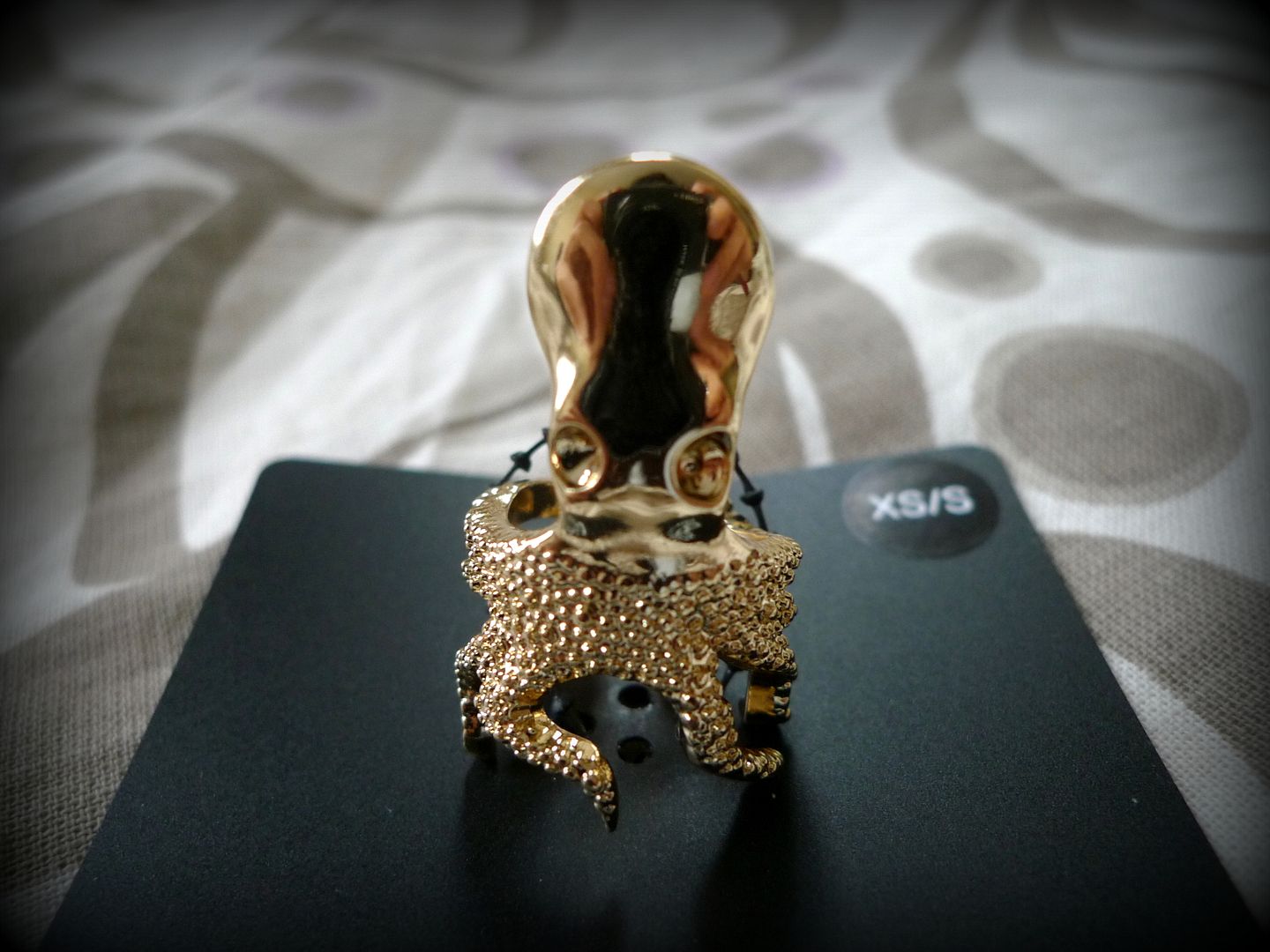 H&M gold Octopus ring
Can you guess which pair of Noir Rockstud I got? (I had previously posted about them here.) I'll definitely be posting outfit pics featuring it in the near future! 😉
Hope you're having a great weekend!