I wore this outfit sometime back when it was not as cold (completely subjective!) and recently recycled this outfit with warmer wool tights. I tend to stick to dress pants for work during the colder temperatures, only wearing skirts and dresses for certain occasions, weather-permitting. I decided to give the midi skirt a try this winter in an effort to maximize my wardrobe and minimize cost per wear (although this pretty skirt was a gift).
Yes, it's another blue & red combo outfit. I just tend to stick to the tried and true, and this includes color palettes. Having a blog is challenging me to be more creative in pairing different textures and prints, but I'm just not quite there yet, color palette-wise!
It has also been really windy here in DC and my animated gif is proof! 😉 The wind is supposedly going to make its presence felt throughout this week and it's forecasted to snow (up to 5-6 inches) tomorrow. Yes, snow in March. Can you tell how excited I am? (if only!) Spring, please hurry up and be here already!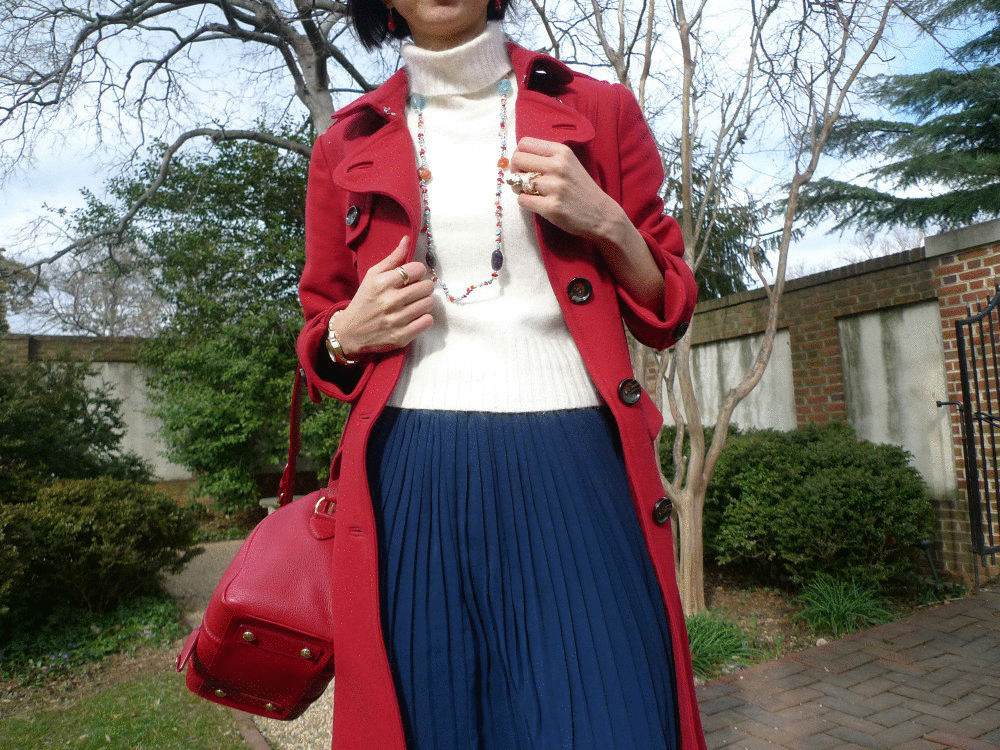 Are there color palettes that you tend to adhere to?