McQ Alexander Mcqueen Razor Blade Snake-effect Wrap Bracelet
I have an affinity for exotic skins, be it faux or real, so when I came across this bracelet recently, I fell for it. I love not only the faux exotic leather but also the simplicity of wearing a razor, which is edgy to me (although I'm pretty sure TSA would have a field day with that should anyone be wearing that on their arm to board a plane!). Sadly, I'm always late to the game, as with almost all things fashion, so this is no longer available.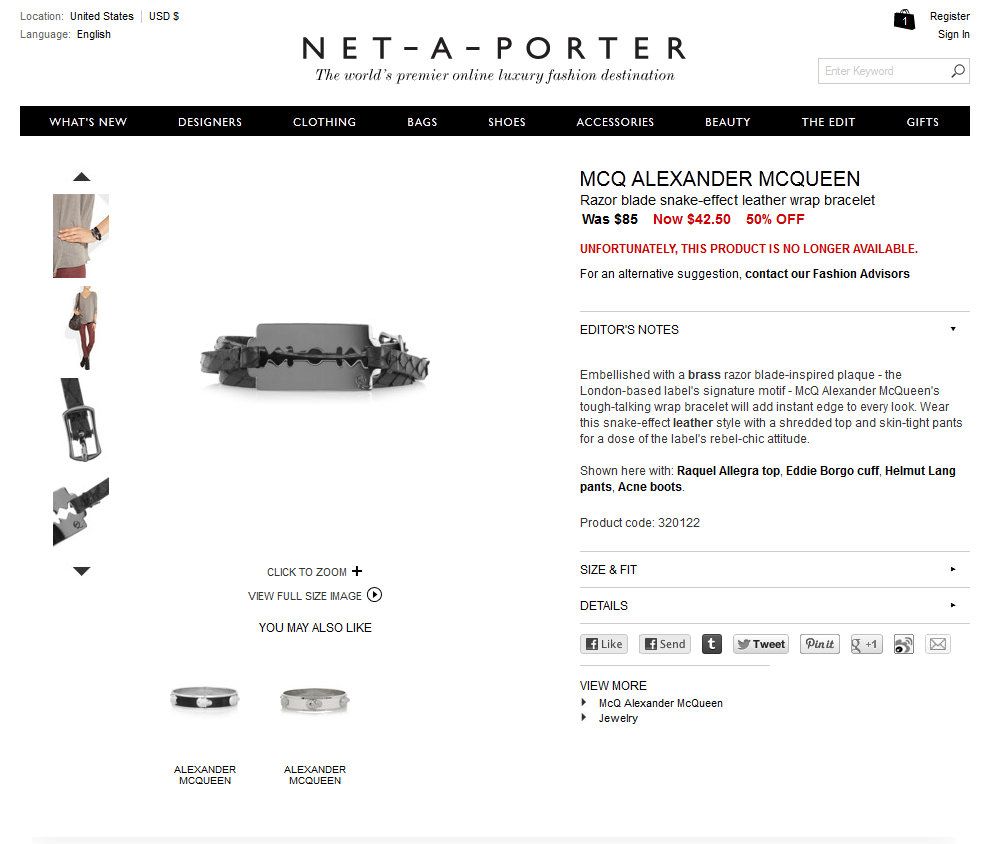 As always, I would turn to eBay when an item is no longer available and lo and behold, I found one! At that time, bidding was going for $50 (item is in Australia, so it was a bit less in their currency) and I put it on my watch list. I had planned on bidding on it but as luck would have it, I forgot since I fell asleep with my laptop still turned on. I frantically checked the auction page when I woke up, but nope, bidding had ended. I consoled myself that I wouldn't have won anyway since the bid ended up being more than retail price. (I try to stick to my philosophy of not paying retail for my items whenever possible.) So here's a post of me wishing that I'd be able to find this McQ Alexander McQueen Razor Blade snake-effect wrap bracelet (what a mouthful!) somehow, somewhere for less than retail! I think it'd go great with my Valentino Noir Rockstud flats. 😉
Should you be interested, the regular leather versions are available here (the lowest price I was able to find) and here for a little more but more colors.