Instead of accessorizing this green dress with my usual brown or gold accessories (last seen here), I decided to dress up with pearl accessories instead. I have to share though that despite my hopes of coming across as classy with my outfit, I most certainly wasn't as I realized half-way through lunch that I had grease stains all over the top left side of my dress! Yeap, grease stains were partying on my dress. I had to apologize to my dress since she'd been sitting in the closet this whole time since late Summer/early Fall only to be brought out on a mighty warm Spring day and be splattered with grease stains!
Dress: Merona from Target
Bag: Thrifted from Second Time Around
Brooch: Chanel
Belt: Long pearl necklace from Indonesia
Earrings:  Ebay
Bracelet: H&M long necklace
Rings: Cartier Trinity Ring, H&M, and family heirloom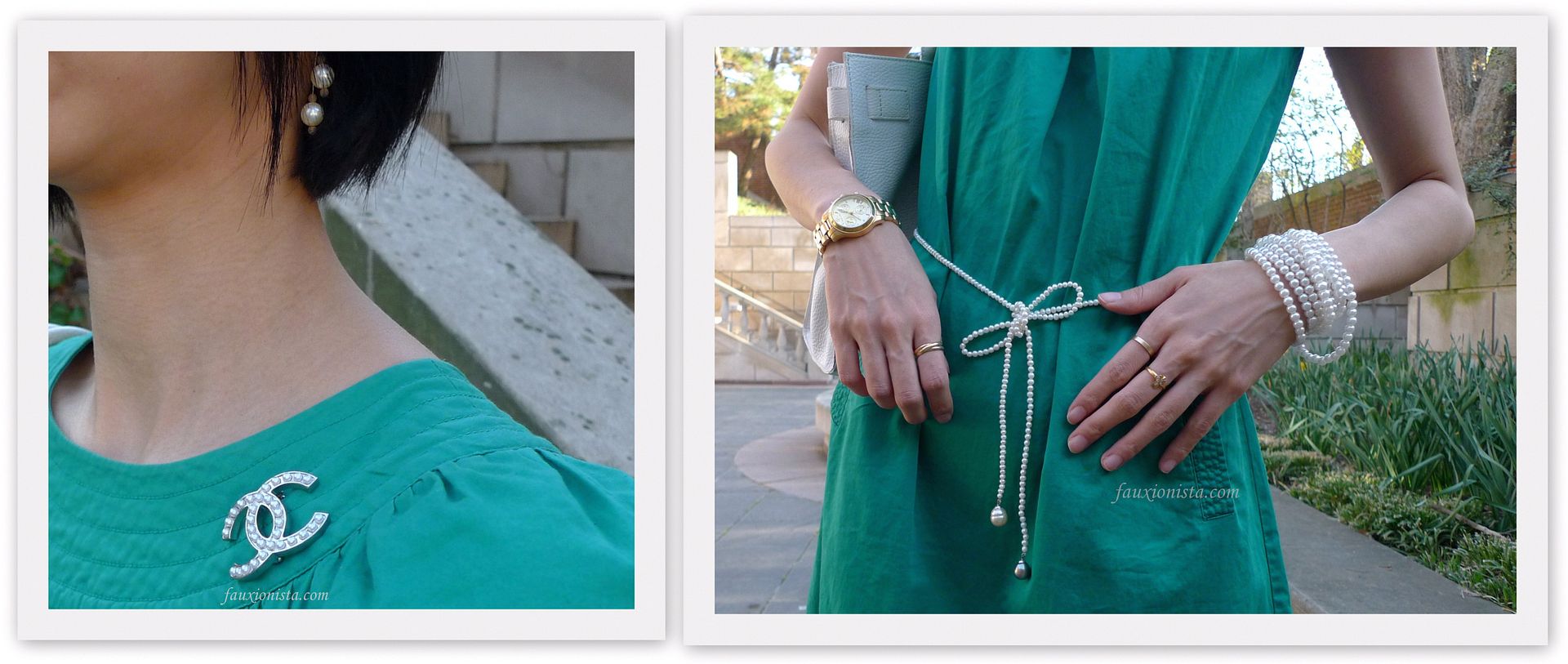 So, tell me if you've had an embarrassing moment like I did? :p And oh, Happy almost Friday!