It has been a tragic week with the bombings at the Boston Marathon and today, at the Texas fertilizer plant. My thoughts and prayers goes out to all the victims, their loved ones, and those living in the surrounding areas.
I rarely wear a black outfit for I think it only serves to emphasize how skinny I am but on the rare occasion of not knowing what to wear, one can always fall back to wearing an all black outfit! I decided to play with textures for this black outfit to keep it a little less boring and chose to pair the outfit with oxfords to balance out the bow, ruffles and pleats.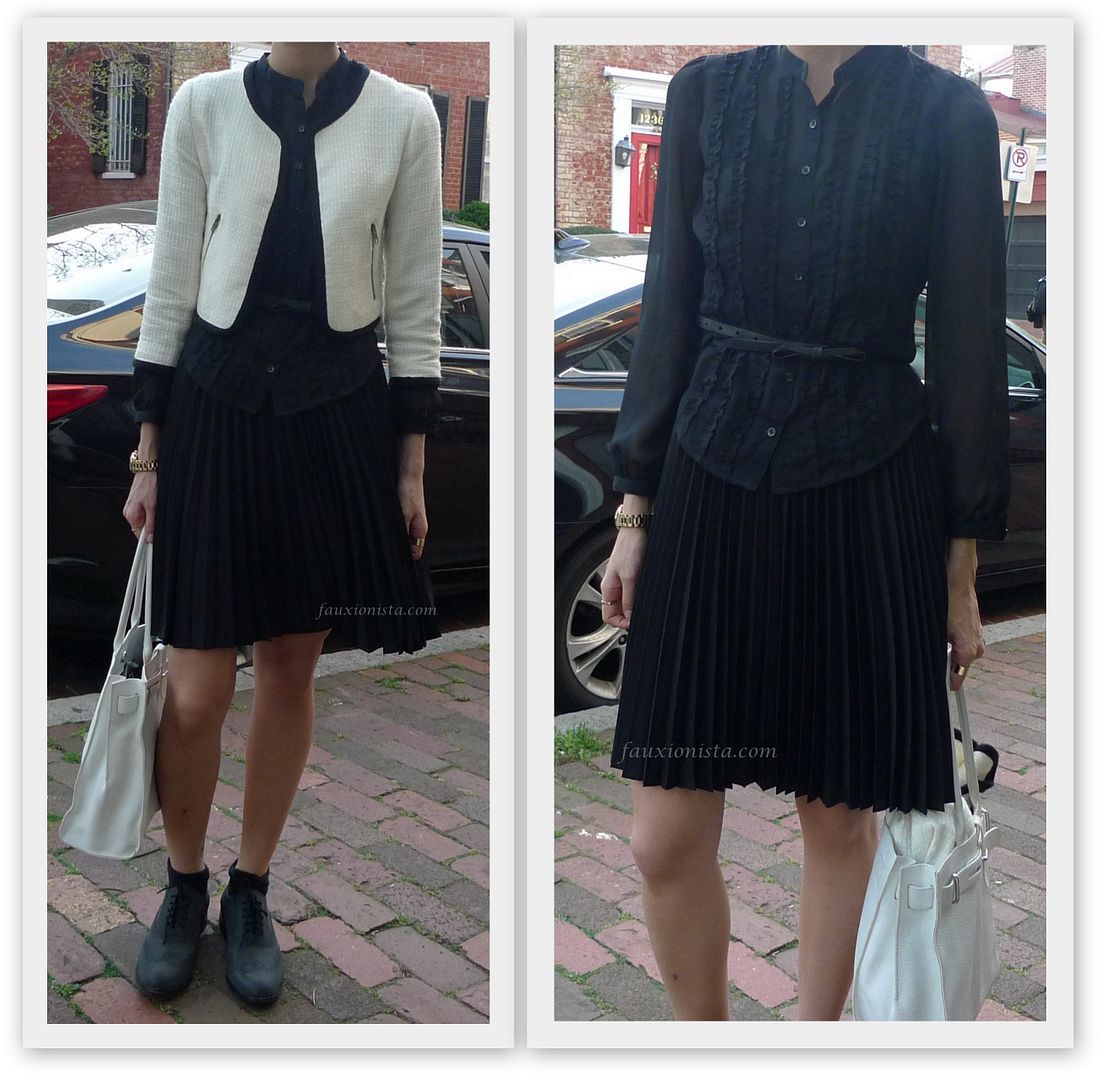 Blouse: LOFT 2006
Jacket: H&M 2010
Belt: American Eagle via Ebay
Skirt: Jason Wu for Target (similar)
Bag: Thrifted via Second Time Around
Shoes: Cole Haan Skylar Oxfords
Earrings: From Uganda
Rings: H&M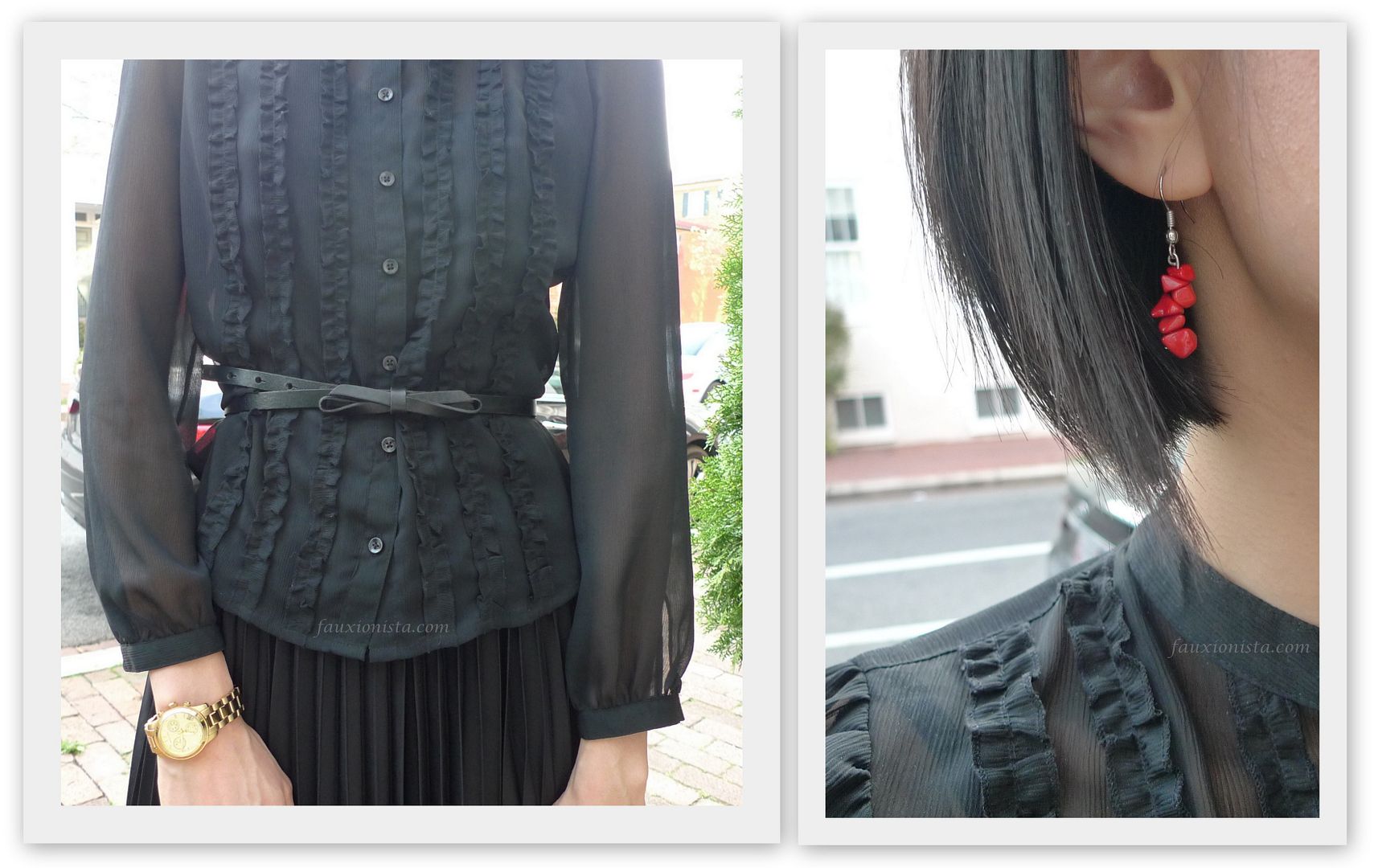 I am linking this outfit with Mix & Match's What I Wore to Work. Also reminder that my Smythson Notebook giveaway ends this weekend, so don't miss out!
Please stay safe wherever you are and happy pre-Friday!