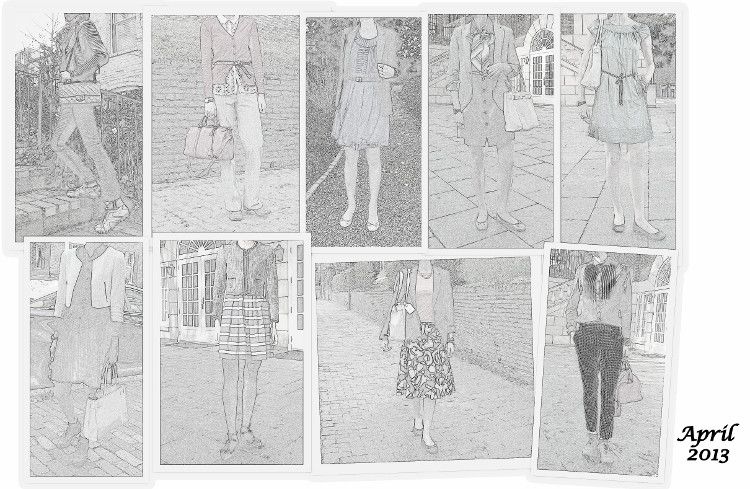 Note: Each pic is linked to the respective outfit posts.
April came and went and we're well into our way in May! I've been meaning to post this for a while yet procrastination and falling asleep early almost every evening after work got the better of me. In any case, here's my collage of  outfits for April. I'm enjoying the seasonally cooler Spring DC and love that my jackets are being put to good use! Of all my outfits for April, I think my favorite is the last in printed pants. Perhaps it's because I finally own a pair now, but which of my outfits do you like best?
Have a great week ahead!