As posted here, I planned on placing an order on Kate Spade Saturday items with their Friends & Family sale yet, I got carried away with hunting down the navy gingham pair of Keds for Kate Spade in my size that I forgot to placed my order! Oh well… In any case, I'm very pleased to finally have nabbed these pretty sneakers with 25% off. I've received many compliments and they are uber comfortable!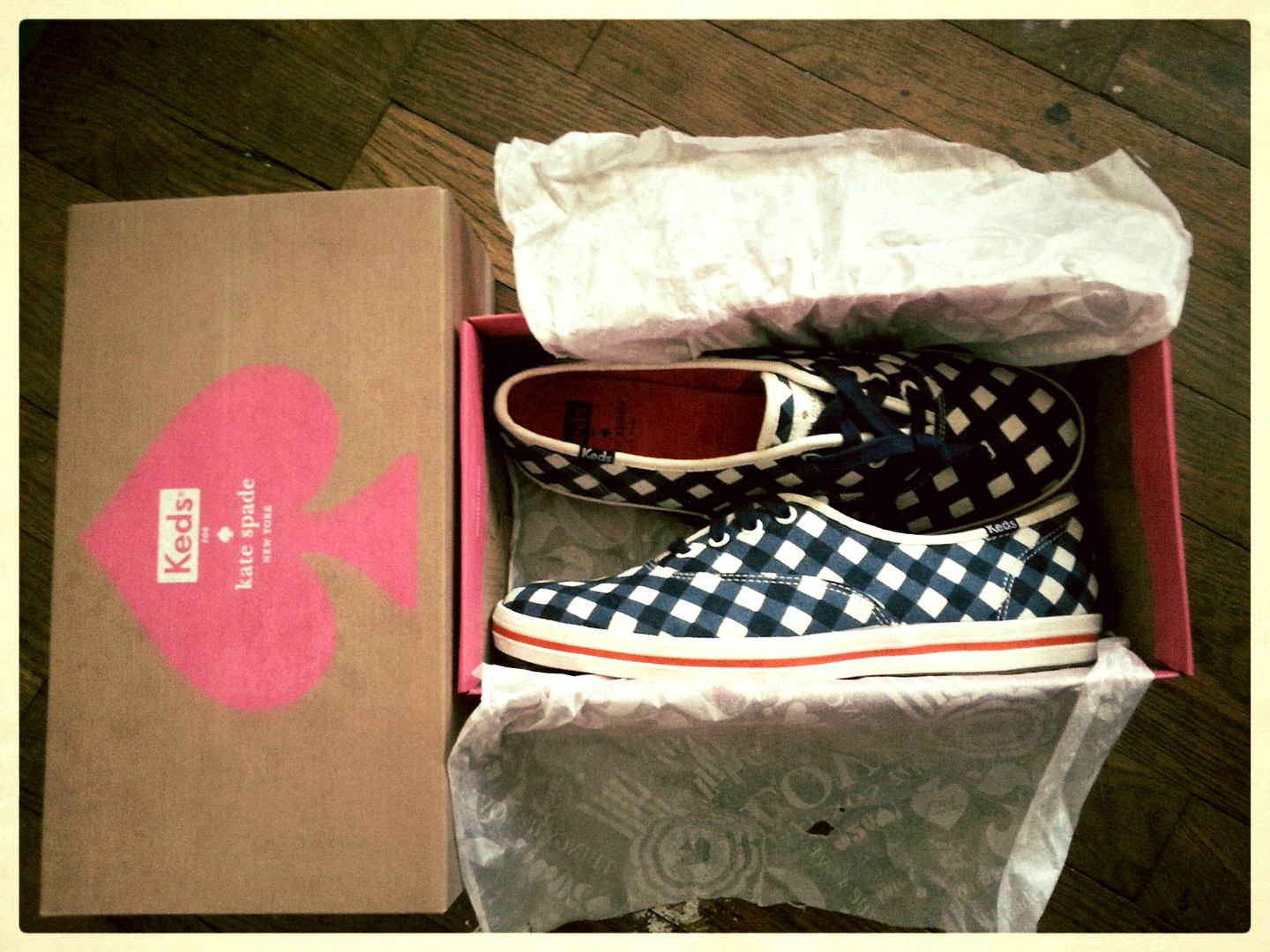 Keds for Kate Spade in Navy Gingham $75
 Here's one of the many outfits that I've paired it with – mixing stripes and gingham but keeping the same color palette. This was my weekend outfit for running errands and groceries.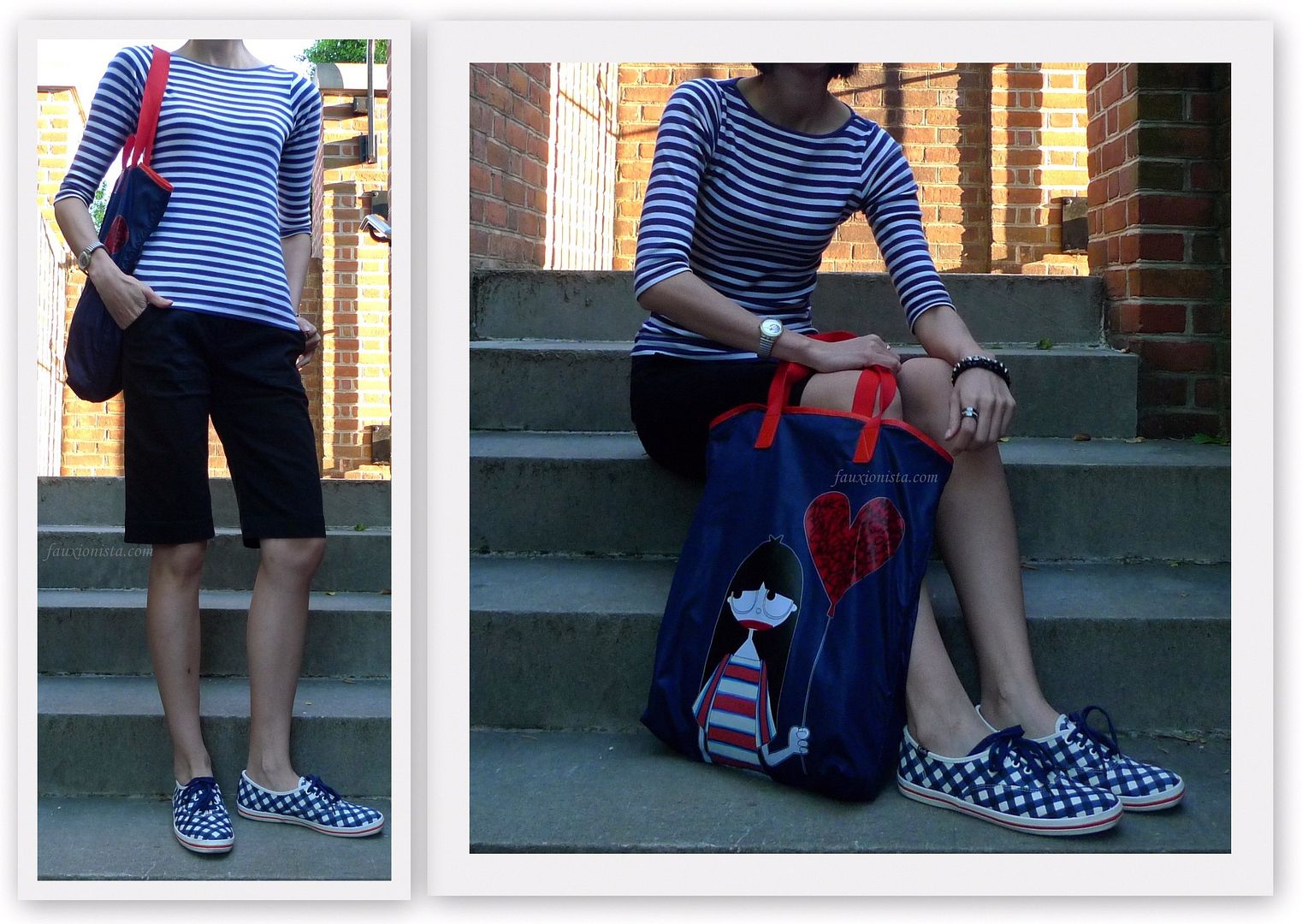 Top: ZARA 2009
Shorts: The Limited via TJ Max 2008
Bag: Marc by Marc Jacobs Packable Shopper 2012
Rings: Cartier Trinity Ring & H&M 2006
Bracelets: H&M 2010
Watch: Swatch circa 2000
Hope you had a good start to the week! 🙂