During my dress collection phase, I would buy dresses that fall within my budget with details that I liked. I quickly realized that as much as I liked a dress, sometimes it doesn't really like me back in that it doesn't flatter my boyish/straight figure. The Club Monaco dress below is an example of that.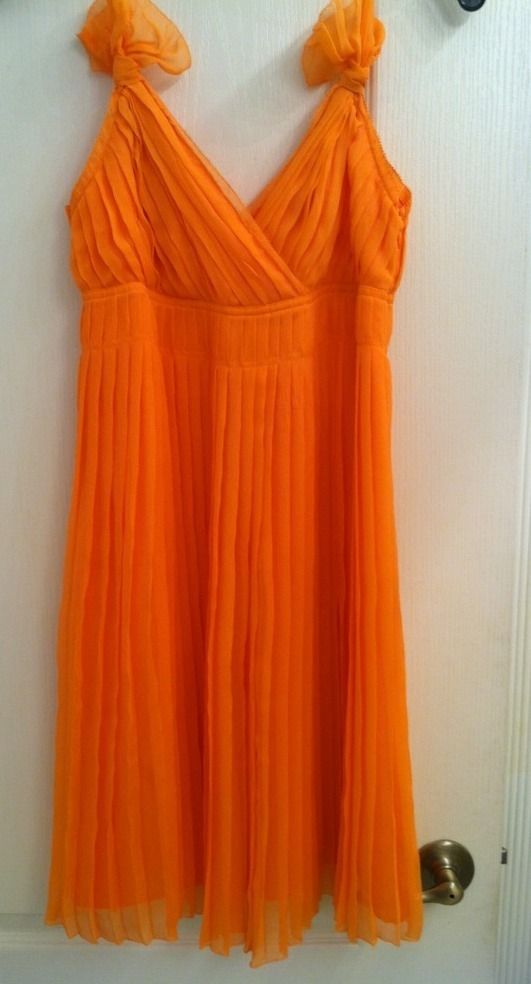 Picture via Google images
I love the color, pleats (told ya I can't resist pleats much!) and the silk chiffon fabric. Yet, the V neckline only emphasized what a long neck I have, not too mention that I don't have much in the chest area! Since I was in a pleated skirts phase (still am, actually but just more controlled for now), I decided to have the dress altered to become a skirt. I brought it with me on my recent trip back to KL and my friend's tailor altered it for a whopping $5! (Thanks, J for your recommendation and help!) Here's my first outfit debuting the dress-turned-into-a-skirt, which I wore to work.
I'm also linking this post with Mix & Match Fashion's What I Wore to Work for today. Happy pre-Friday! 🙂