As mentioned here, I purchased a few Peter Som for Anthropologie items using my birthday discount last month. I bought the Elizabeth Zebra Dress and the Audrey Zebra Blouse as I love the zebra print. For reference, both items are in size 0.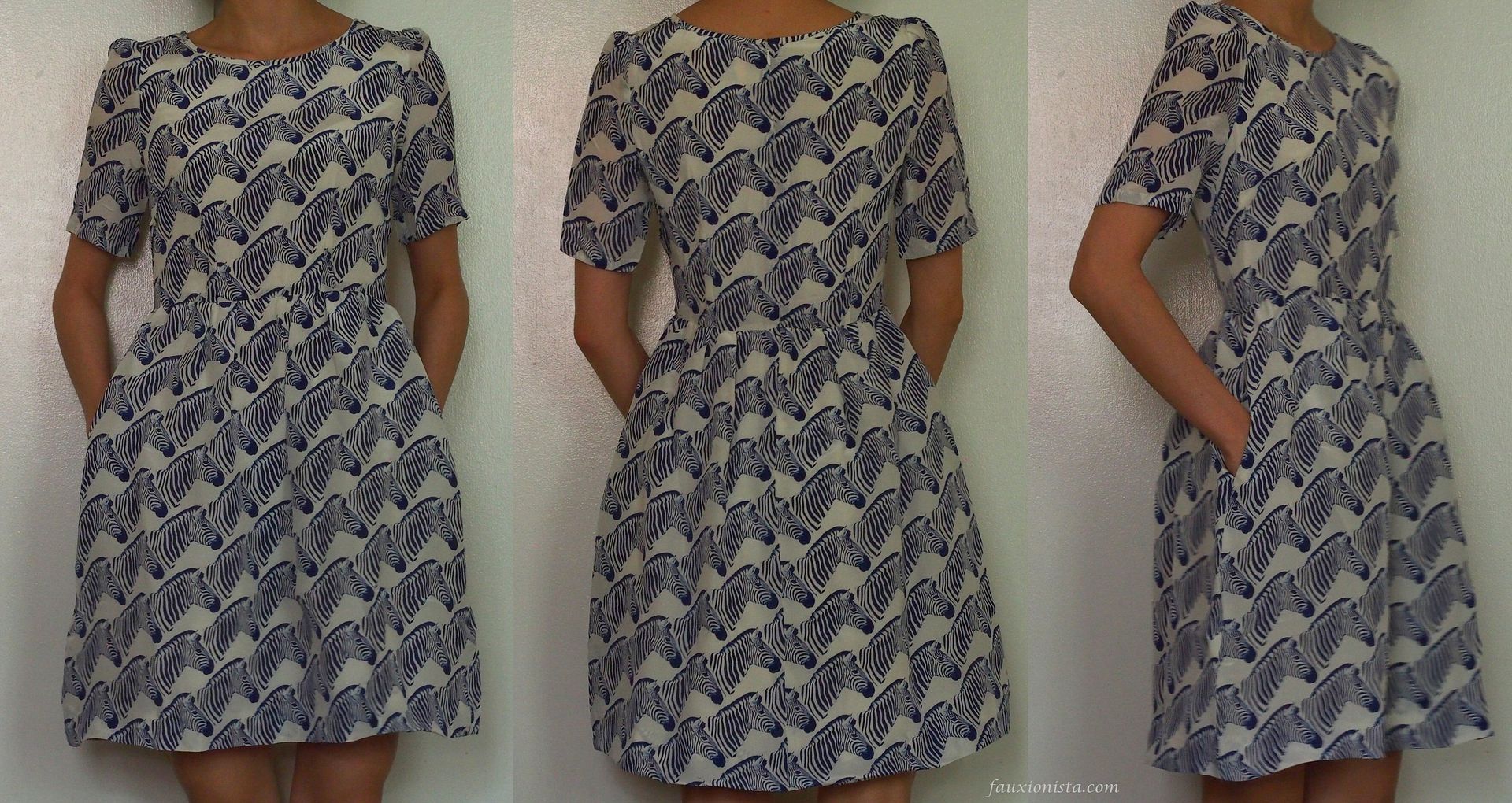 Peter Som for Anthropologie Elizabeth Zebra Dress $198
While I love the design of this dress, sadly it didn't fit me well. The waist line was at least a good inch above my natural waist and the fit was tight for my broad shoulders. Whenever I lift my arms, the dress would rise, which a well-fitting dress wouldn't. If you have broad shoulders you might want to size up or pass on this. The dress is lined and the fabric is a lighter silk but somehow I didn't quite like the texture of the silk which was almost silk chiffon-like. My floral Banana Republic Factory Outlet dress in my opinion had better quality silk than this dress that is more than twice as expensive!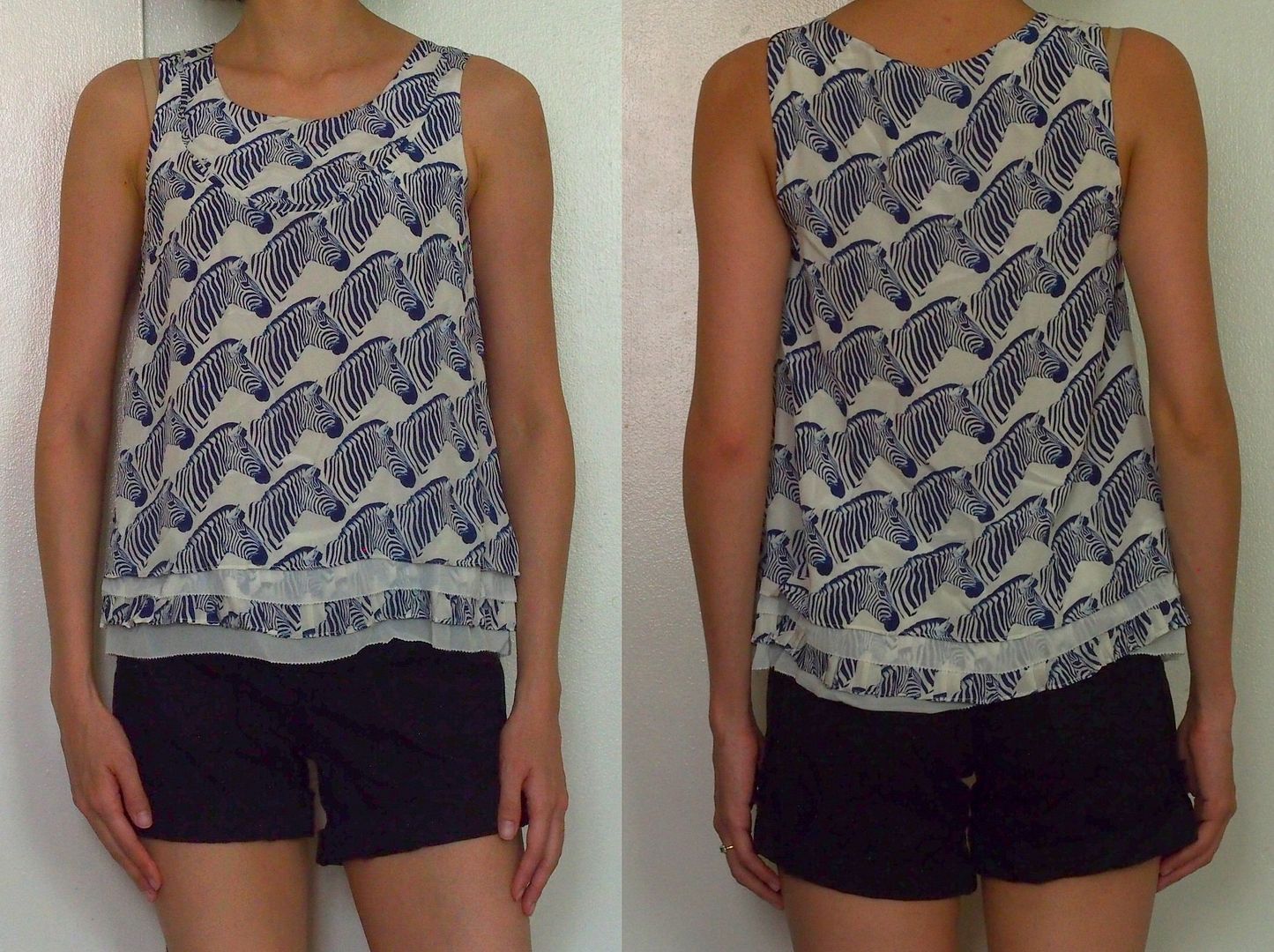 Peter Som for Anthropologie Audrey Zebra Blouse $128
While the Audrey Zebra Blouse fit much better than the Elizabeth Zebra Dress, I did not like the details on this blouse when worn – a pleat around the neckline and ruffles at the bottom. The tiered ruffles weren't cut very well, as you can tell on back pic of me wearing the top. Somehow it didn't lie flat. I felt the workmanship was sub-par for a garment priced at $128.
Overall while I like the pattern and the design of these two garments, I ended up returning them. They did not flatter me and I find it to be overpriced. If you're interested in the collection, you can find it here and the only store that carries it is located in Chelsea Market, NY.
Did you purchase any item from this collection or perhaps you're planning to? I'd love to hear your thoughts!