It's been a while since I posted an outfit, so here's one I wore to work earlier this week and linking up with Mix & Match Fashion's What I Wore to Work.
I spotted Peony Lim in a pretty Anna Sui dress that she wore for fashion week two years ago while perusing her archive when I discovered her blog. I couldn't forget the gorgeous print on the dress and recently I decided to try and hunt down the dress. Well, as luck would have it, I found a similar dress that Anna Sui created for Anthropologie and someone was clearing their closet on eBay. Even though it was a size or two bigger, I nabbed the dress as I can always have it altered when I go back to KL.
So, here's the outfit layered under a sleeveless shirt and blouse in an attempt to conceal that the dress is a tad big on me. 😉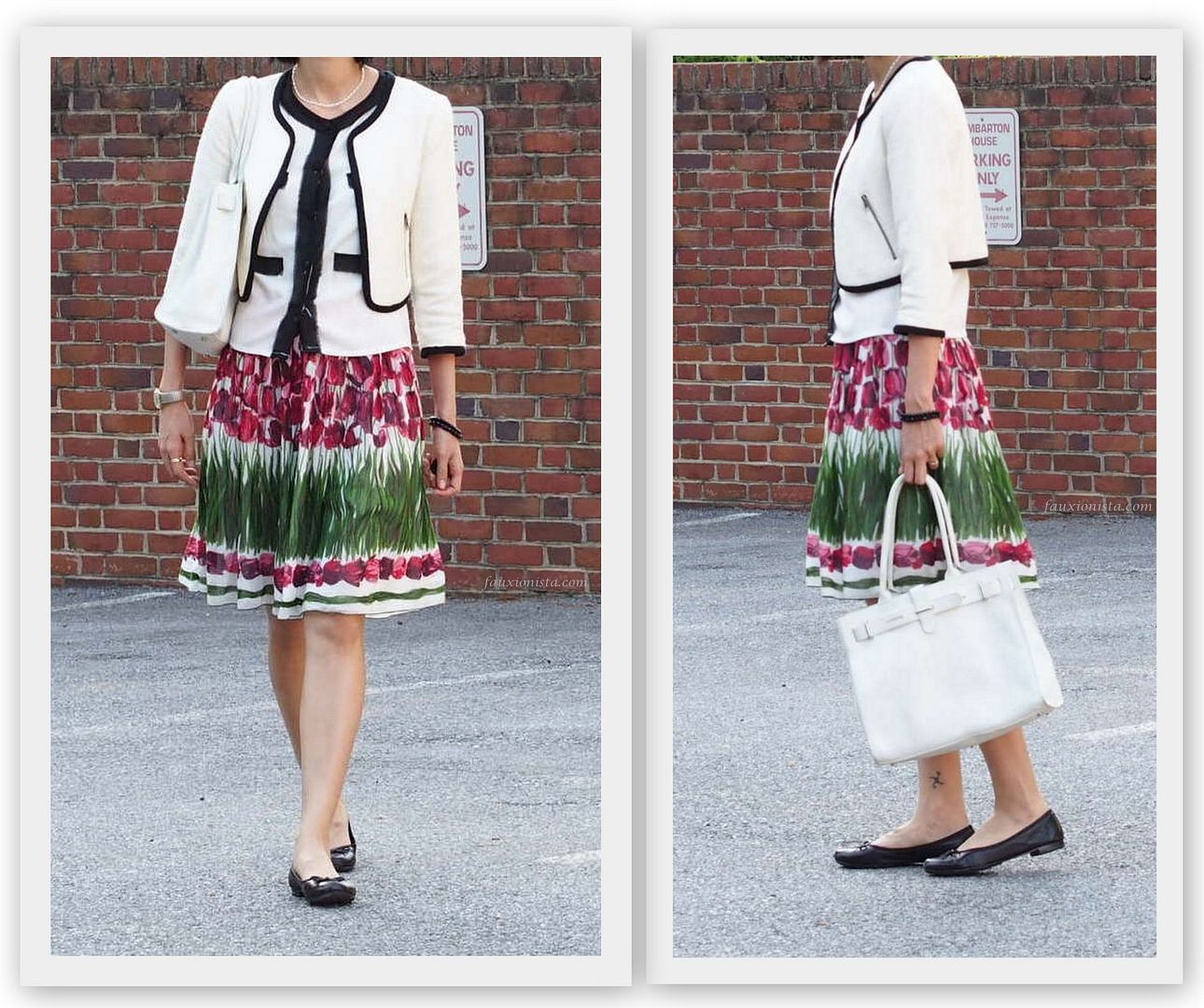 Top: White Circus (previously worn here and here)
Dress: Anna Sui for Anthropologie
Jacket: H&M 2010
Shoes: Off Saks 5th 2009
Bag: Thrifted from Second Time Around in Boston
Necklace: Gift from mum
Bracelets: H&M 2010
Ring: Cartier Trinity ring
Watch: Swatch circa 2000
Happy pre-Friday! I'll try to post more my recent birthday vacation over the weekend as I have many pics to share.