I wore this outfit a while ago but am only getting around to posting it now. I bought this summer dress last year (worn here) and decided I'd get more wear out of it by pairing it with a jacket to make it work appropriate.
Kindly excuse the lack of detail for outfit pictures as I'm still trying to figure out the best way to take selfies with my new camera. The auto-focus on my micro 4/3rds camera doesn't work like my previous point and shoot!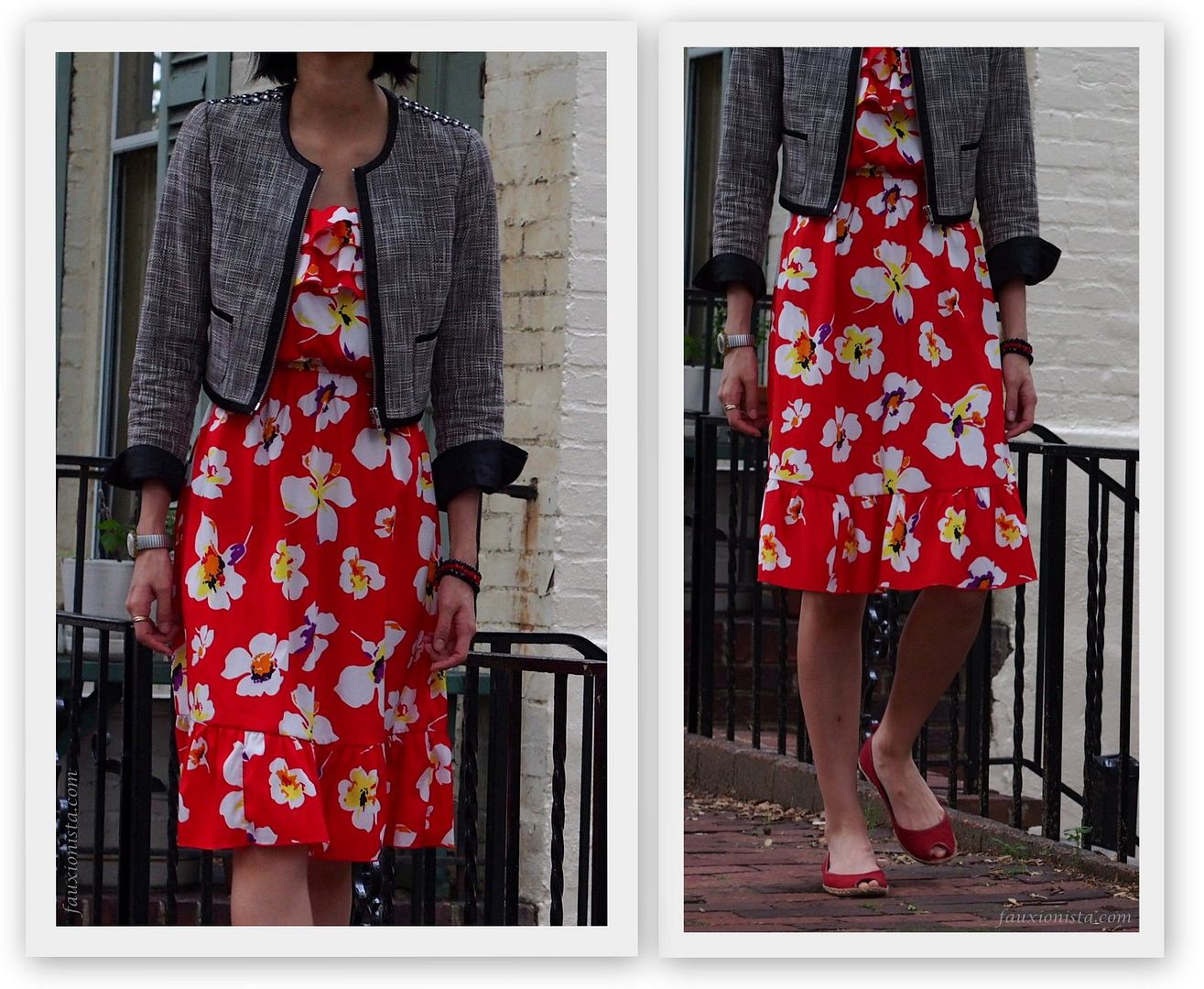 Dress: Old Navy 2012
Jacket: H&M 2010
Shoes: Banana Republic 2006
Ring: Cartier Trinity Ring
Bracelets: H&M and from Uganda
Watch: Swatch circa 2000
I'm linking up with Mix & Match's Summer Style for this post.